"JUMP" made with the idea that "USB cable for charging should also serve as a battery as it is"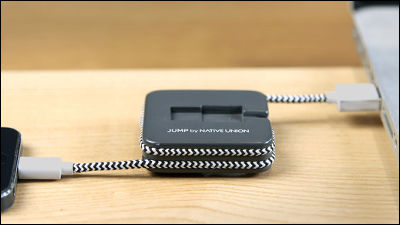 Many people carry an external battery for smartphones and other batteries when they are no longer on the go, but unexpectedly the main unit bulky, the number of cables increases, and sometimes it is troublesome to carry is. To solve such inconvenience, the winding part of the charging cable is a battery as it is, and furthermore it is lightweight & miniaturized by specializing only to charge one third of iPhone, Furthermore, neither the cable nor the battery all go together and it will not fall apartJUMP"is.

JUMP - The first charging solution that fits your lifestyle | Native Union
http://www.nativeunion.com/au/jump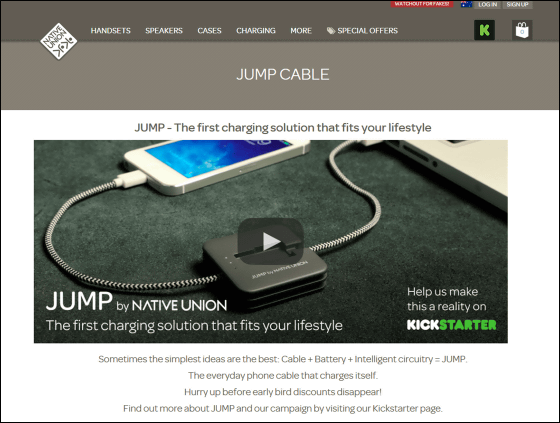 You can see what JUMP is different from ordinary cables by seeing the following movie.


This square case is the body of JUMP. It is structured to wind the USB cable around, and fit the connector part in the center part.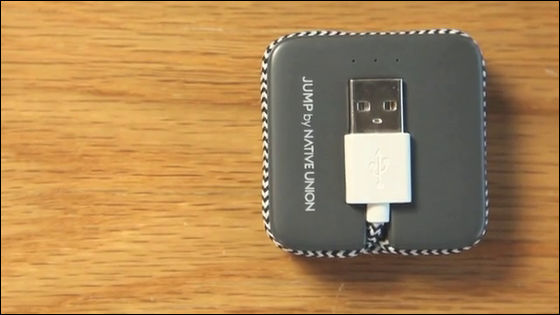 When using it just extend the cable and connect both ends. Usage is the same as ordinary charging cable.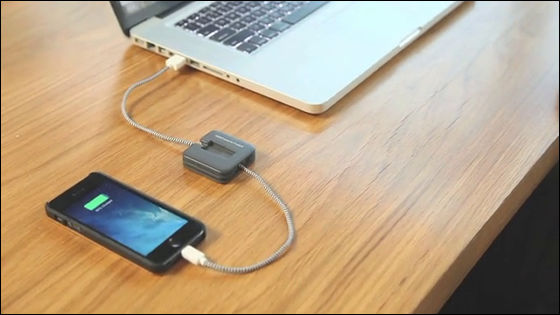 Even if the battery of the smartphone runs out on the go ......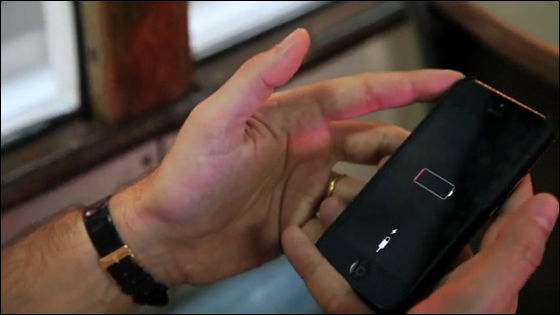 It's okay if there is JUMP.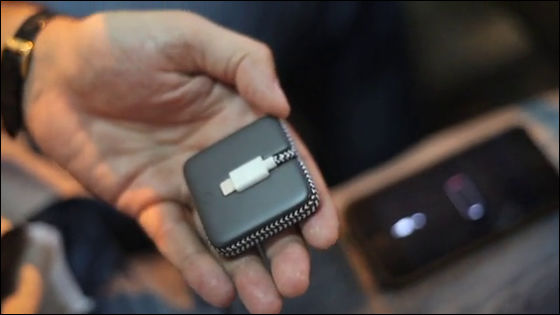 When connecting the connector to the main body, charging started.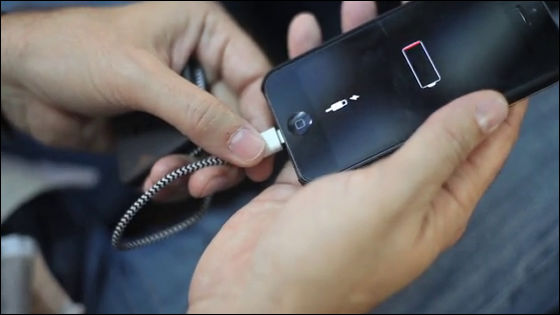 The body is equipped with a small lithium-ion battery, the capacity is as low as 800 mAh, but you can recover iPhone's charge by 30%.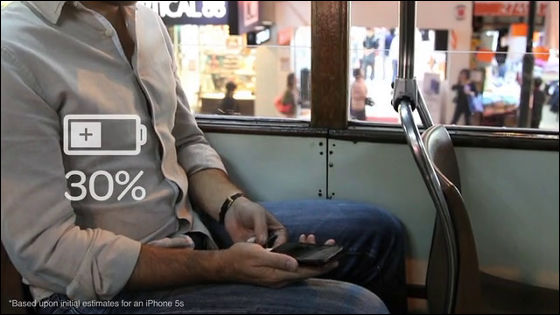 If converted to iPhone 5 / 5s, if you have 1/3 of the battery capacity, 3 hours 50 minutes call and 87 hours continuous wait is possible.




Also, most of the external batteries on the market are often separate cables, but because JUMP is stuck with the battery and cable, when you think about to use it "There is no cabling!" We can avoid the regretful situation that "battery is missing and cable only!"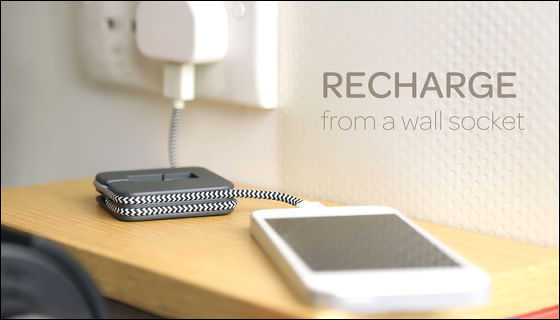 In addition, JUMP is equipped with an "AutoCharge" (auto charge) function that charges its own built-in battery this time after charging is completed, and it is designed to be used as an emergency battery at any time. In other words, it is OK just to use as a charging cable normally, there is no need to consciously charge.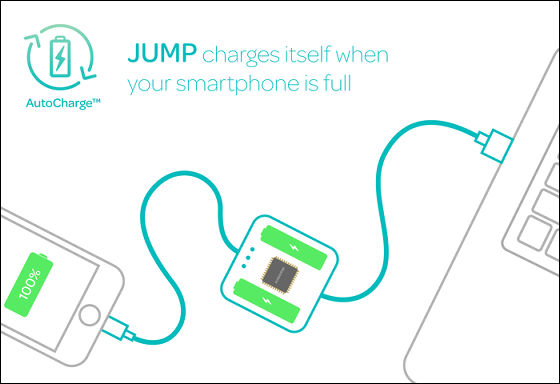 Since the main body is 1.9 inches (about 50 mm) square and small, it is about as big as the pocket of the smaller jeans.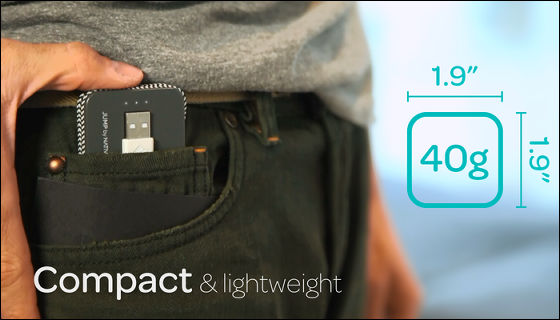 Because it fits in the palm of your hand, you can also talk while charging. It will be an ally when it comes to emergency.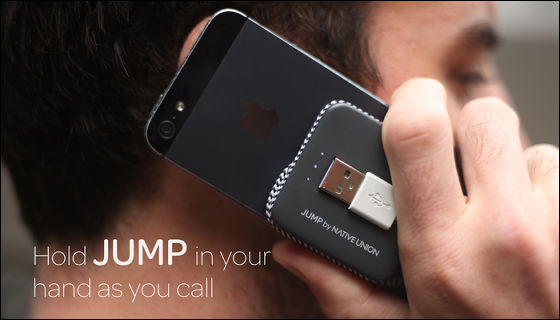 Main body material uses polycarbonate and ABS resin. Designed to accommodate cables and connectors, the weight is 40 grams and lightweight. The total length of the cable is 19 inches (about 48 cm).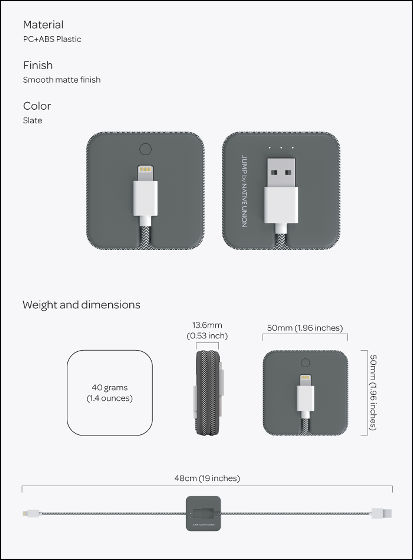 Equipped with an LED indicator that indicates charging status on the front of the main unit. On the back is a button for confirmation. For the terminal, it is possible to select either Lightning terminal or Micro USB terminal.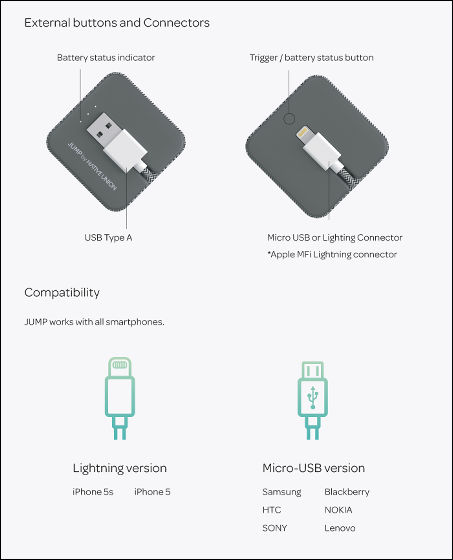 Even if it is put in a third party case, there is no problem as long as genuine terminals can be used.




This "JUMP" is a cloud funding siteKickstarterWe are now looking for investment, and about $ 4 million (about 450,000 yen) of the target amount has already been invested by approximately 270,000 dollars (about 27.4 million yen) at the time of article writing and it is nearly certain to commercialize. It is possible to get one by 40 dollars (about 4050 yen), but it is set to a little less than 35 dollars (about 3550 yen) after the second one. To ship outside the United States, a shipping fee of $ 10 (about 1000 yen) is required separately.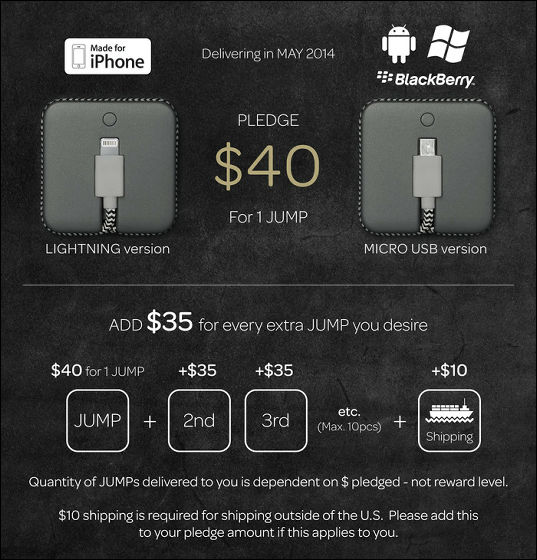 Now, Kickstarter edition design cotton pouch comes with it.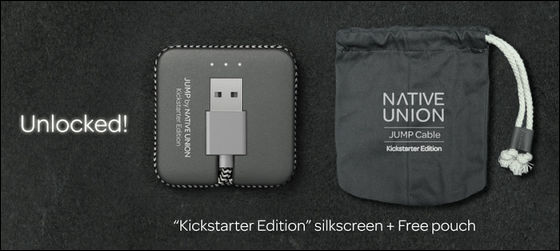 When the investment amount exceeds 300 thousand dollars (about 30.4 million yen), it becomes possible to select Kickstarter limited color whose body color becomes translucent.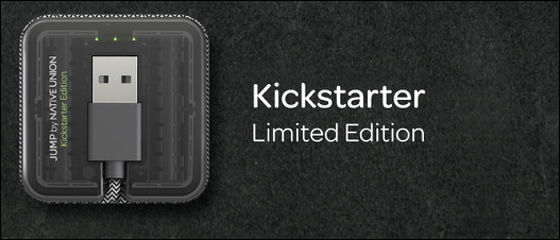 Furthermore, when the investment amount exceeds 400,000 dollars (about 41.5 million yen), the above cotton bag will be upgraded to handmade leather.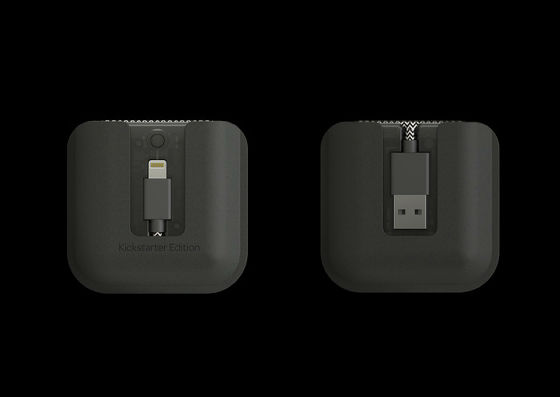 The deadline of investment is 15:00 on Thursday, February 13 in Japan time.

JUMP - The Smartphone Charger That Charges Itself by Native Union - Kickstarter
https://www.kickstarter.com/projects/nativeunion/jump-the-first-charging-solution-that-fits-your-li