Bottle Opener · Ignition Function · Multifunctional belt attached to GPS "Survival Belt"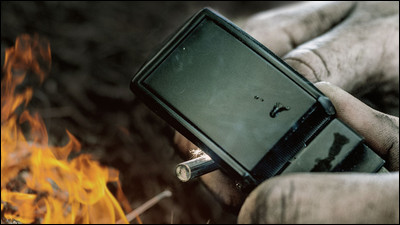 A belt that has made extremely simple design and practicality to the limit, is developed by SlideBelts "Survival Belt"is. It is a product that combines a heavy-duty belt that can withstand a weight of 900 kg, a multi-function buckle that loads a bottle opener, multiple tools, ignition function, and GPS, now for development development finance Kickstarter of the cloud funding platform Investment is being recruited.

Carry Less, Adventure More: Survival Belt by SlideBelts - Kickstarter
https://www.kickstarter.com/projects/manliestbelt/carry-less-adventure-more-survival-belt

You can see how the multifunctional Survival Belt can be checked from the following movie.


A man who gets up in the morning and selects green ones from several belts in the drawer.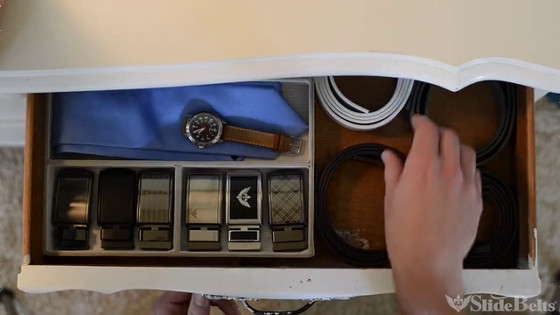 The buckles are also lining up side by side, and I will choose by the mood of the day.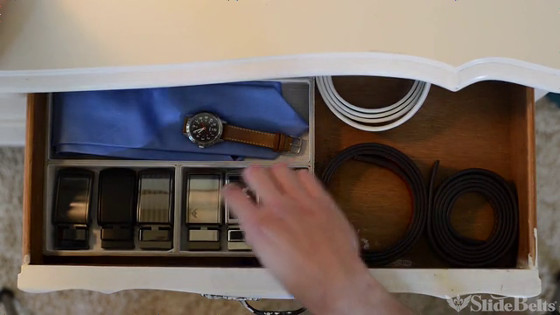 Combine the belt and buckle of Survival Belt ... ....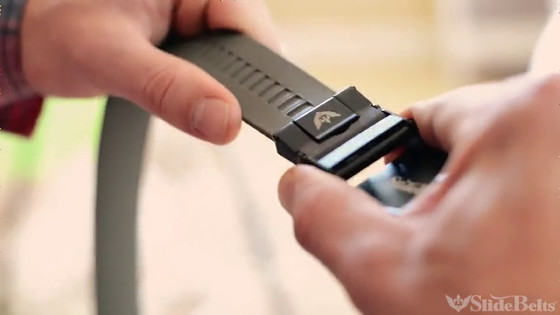 Installation.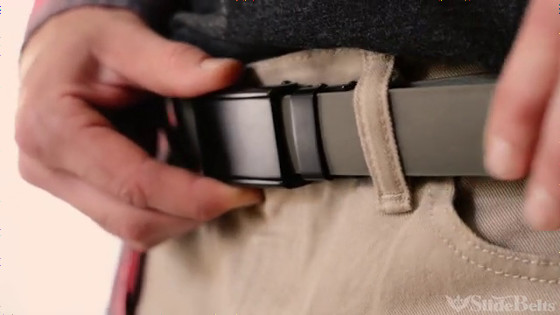 A man wearing a belt goes fishing.



A man reaching for a drink in a bottle.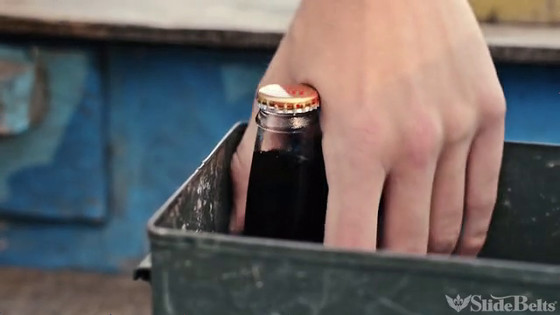 I unexpectedly take off the belt ... ...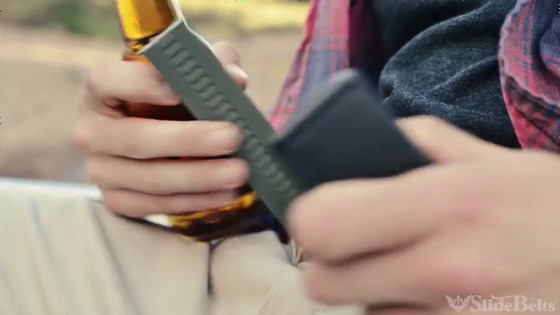 I removed the cap of the bottle with a buckle.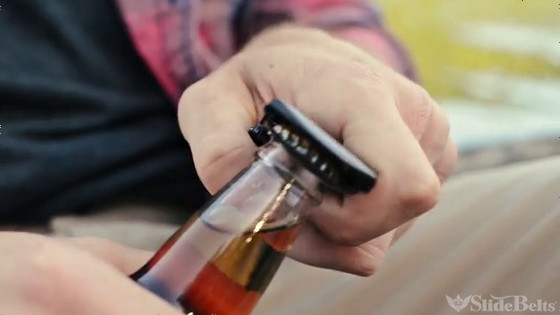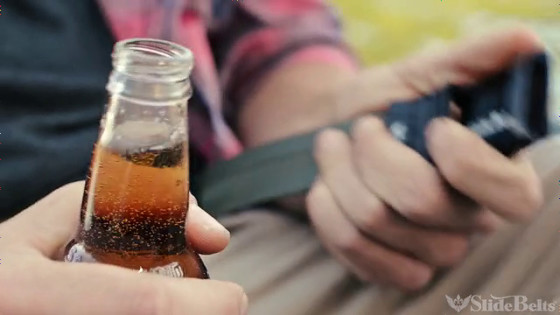 After use it is worn again on the spot.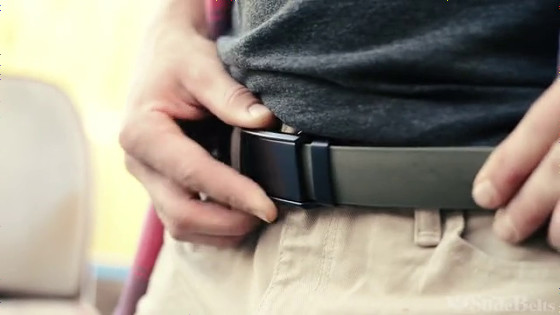 Next, tie the belt to the boat ... ...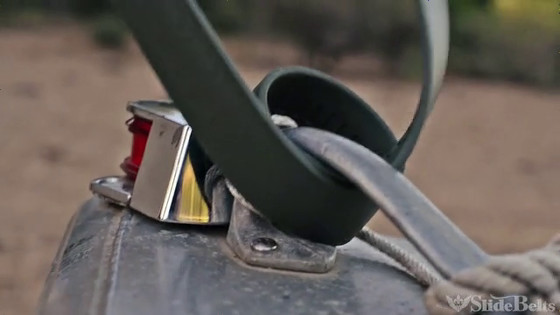 Pull the boat instead of the rope. If it is an ordinary belt, although it seems that it will not be able to withstand weight, it is likely to be torn, but the belt does not work as well.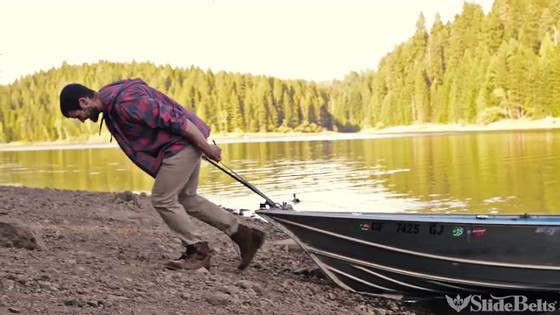 A man who entered into the forest will begin preparing camp.



Remove the belt ... ....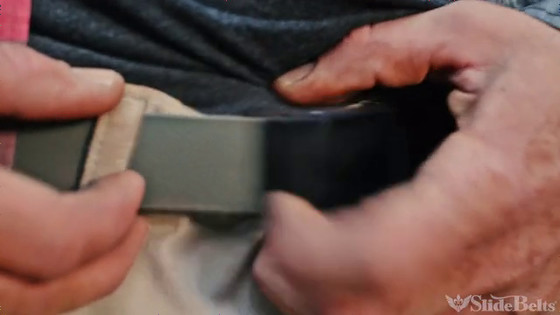 It laid it on the ground.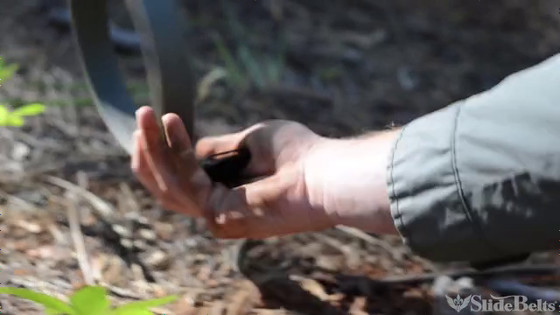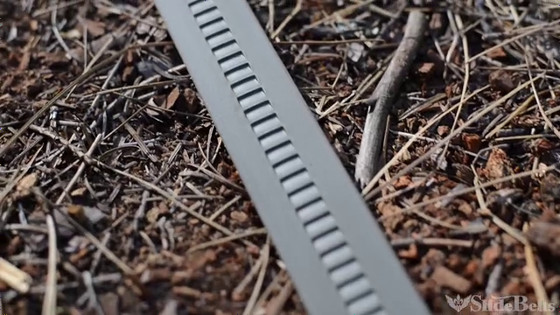 Place the tree branch on the belt and tie it tightly ......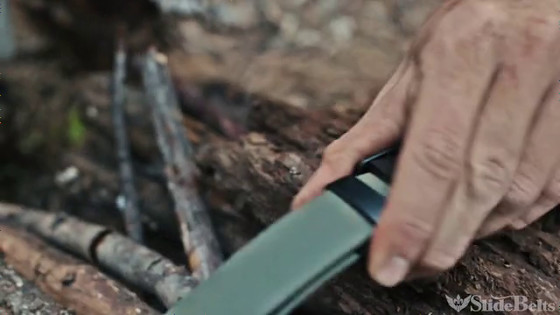 It is possible to carry a large number of branches at once.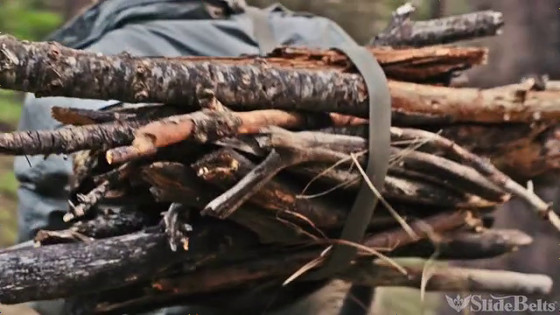 Next, a man holding a belt buckle and a stone.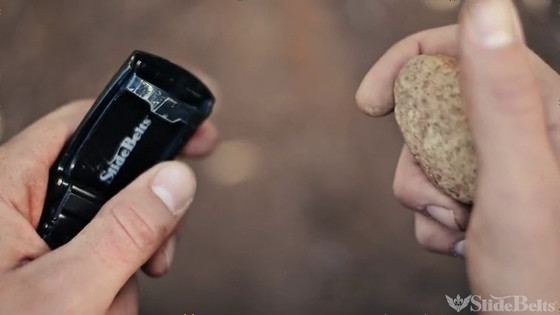 I was able to ignite using a belt.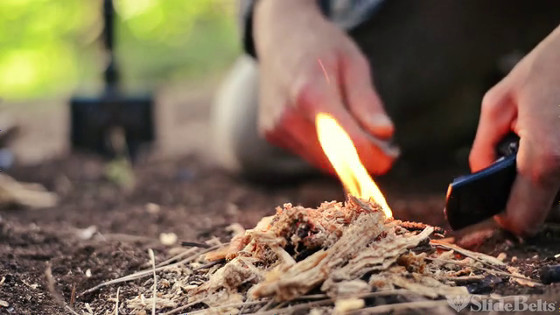 You can also use it as a knife when cooking.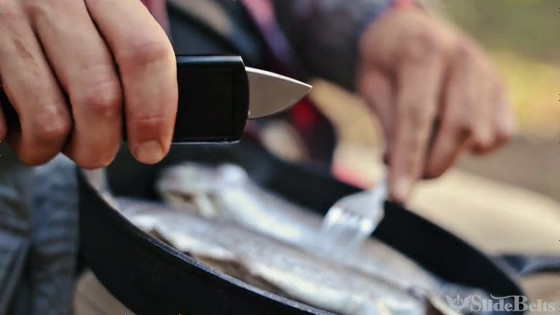 A man who sleeps while killing the belt to its full extent.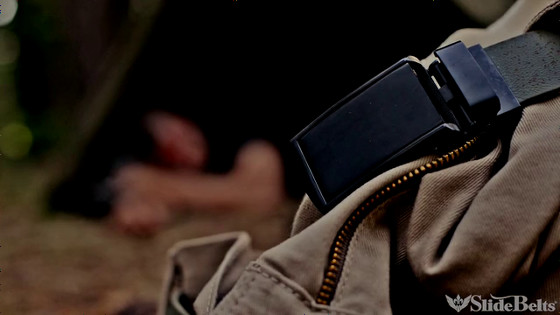 On the other hand, a woman is opening a PC in a house away from home.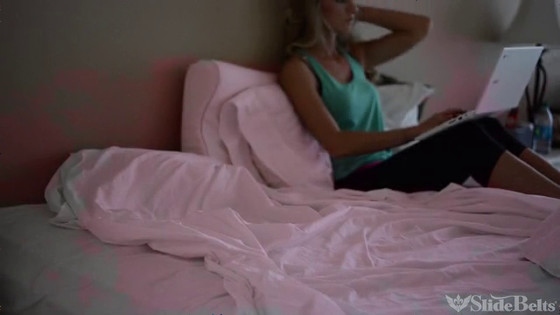 Searching with "SlideBelts GPS" ......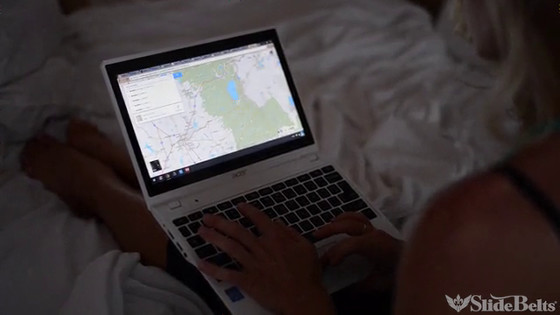 A slight buckle emits light.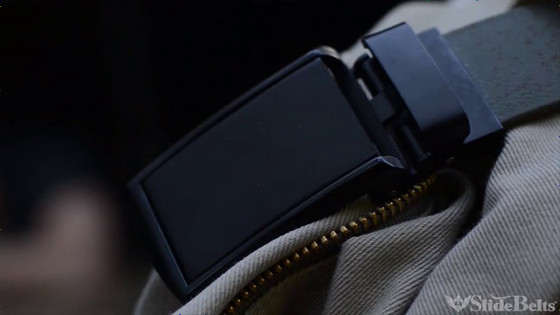 Even in a remote place, there was a function that can grasp the position of the opponent.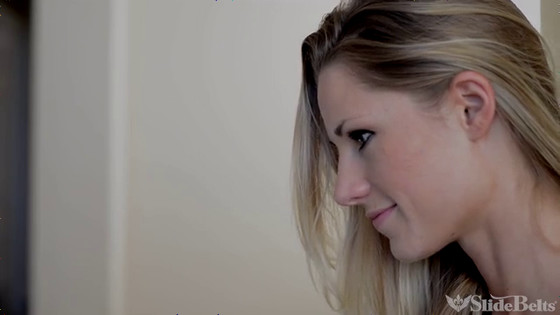 So, Survival Belt is a belt that "extremely simple" and "profitable" are extremely important.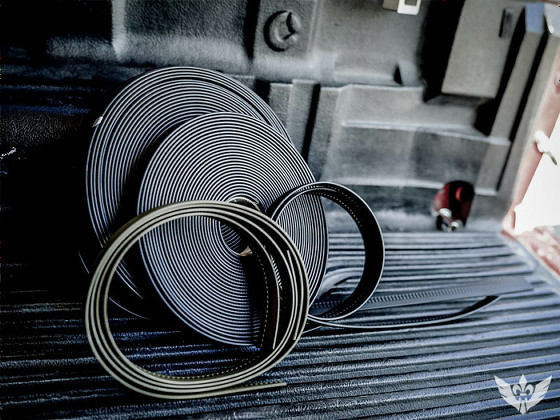 Although it is common to pass the parts attached to the buckle part through the hole, Survival Belt has adopted a method of fixing a sturdy belt without a hole with a special buckle. With this, it is possible to fasten the belt at 30 stages with an interval of about 6 mm. It is possible to move very smoothly, and because it has a strong fixing force, it does not slide down halfway.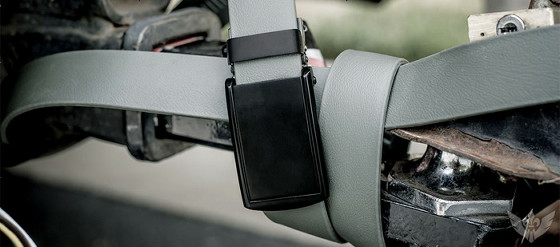 Belt colors can be selected from "Classic Brown", "Desert Tan", "Forest Green", "Black" and "Olive Dove".




The total length is about 1.3 m, the width is about 3 cm. Both are waterproof and can be moved freely even in a cold environment. It does not hurt the skin with frictional resistance, even if it is UV processed and dirty it can be wiped off with cloth and it is OK.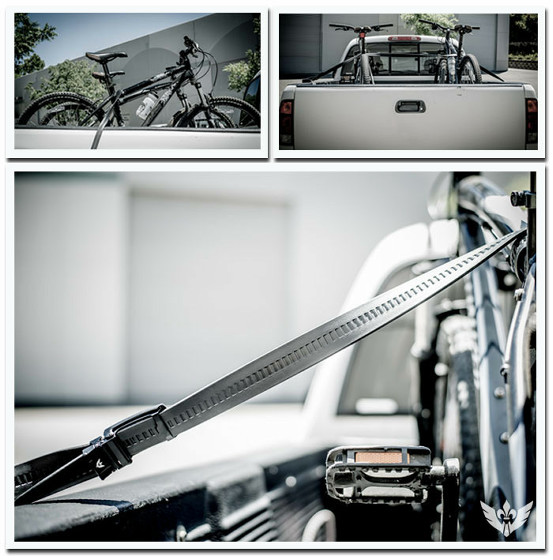 The buckle is based on two of stainless steel and mat black, it seems to develop three types of ignition buckle, ignition + multi tool buckle, ignition + multi tool + buckle with GPS function.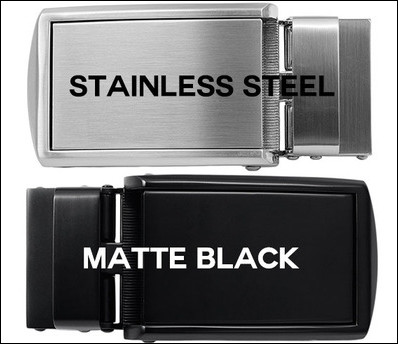 It matches both formal style and casual style.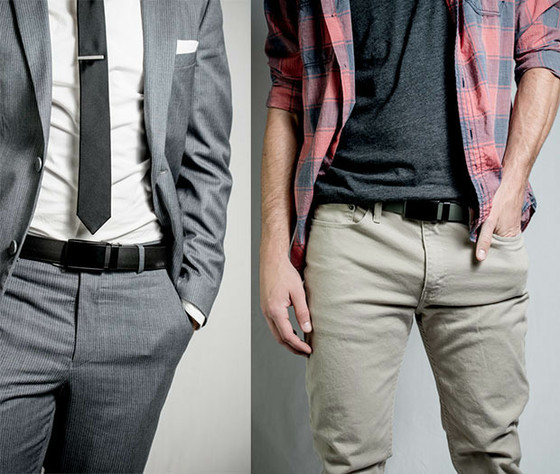 Survival Belt is seeking funds for product development with Kickstarter, a cloud-funding platform, but products created by how much funds gathered are changing.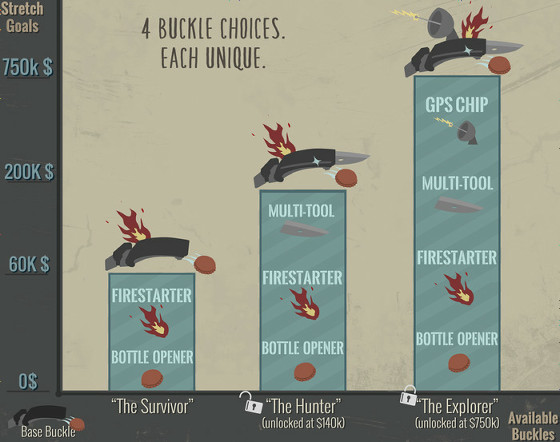 For example, when we got $ 60,000 (about 6.5 million yen) we developed a base buckle + the ignition function "The Survivor" which can withstand even 900 kg weight.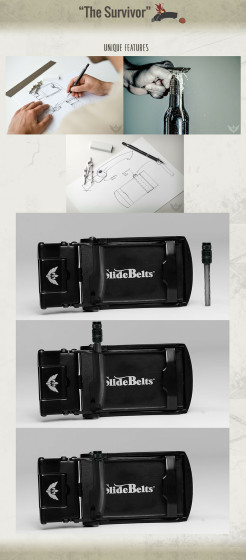 If 140 thousand dollars (about 15 million yen) gather, base buckle + multi tool + fireable "The Hunter".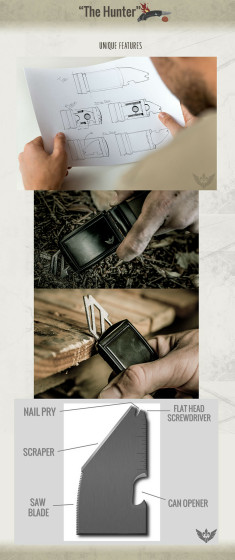 When more than 750,000 dollars (about 80 million yen) gathers, buckle with base buckle + multi tool + ignition function + GPS will be created, currently more than $ 180,000 (about 20 million yen) gathered Buckle + multi tool + It is certain that ignitable buckle is made.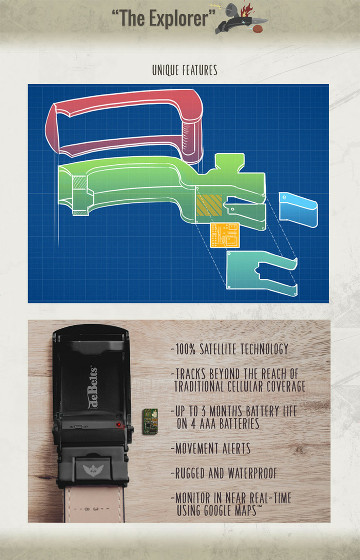 Survival Belt invested over $ 59 (about 6400 yen) and got a set called "The Survivor" with no ignition function + a favorite color strap, with a contribution of more than $ 79 (about 8600 yen) "The Survivor" + favorite You can get a set of color straps, "The Hunter" + a favorite color strap, with a capital of more than $ 105 (about 11,000 yen). As you increase the investment amount, you can change packages and attach original goods. Also, if shipping to the outside of the United States is required it will cost extra shipping fee.

The deadline is 12:19 on September 21 (Sunday) in Japan time.

Carry Less, Adventure More: Survival Belt by SlideBelts - Kickstarter
https://www.kickstarter.com/projects/manliestbelt/carry-less-adventure-more-survival-belt