A waterproof bag "bolstr" which stores the essential items that tend to make it gorgeous like a smartphone or key compactly in a compact manner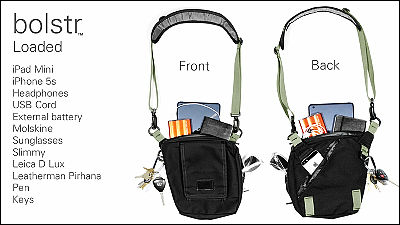 When you go out, there are smart phones, wallets, keys, and some people have baggage such as sunglasses, notebooks, writing tools, cameras and tablets. The baggage that I carry every day is called "EDC (Every Day Carry)", but when putting it collectively in a bag, it becomes irritating and it is difficult to store it beautifully. EDC bag which can compactly collect such baggage and baggage "Bolstr"is.

Koyono | Slim Wallets and Bags | Minimalist Clothing and Accessories with Maximum Function | Est. 2000
http://www.koyono.com/

You can see what kind of shoulder bag "bolstr" is with the following movie.


Even though you just go out for a while, you need the wallet, smartphone, key etc at the minimum, but if you put it all in your pocket you will be uncomfortable, carrying a big bag to carry everything is too hard.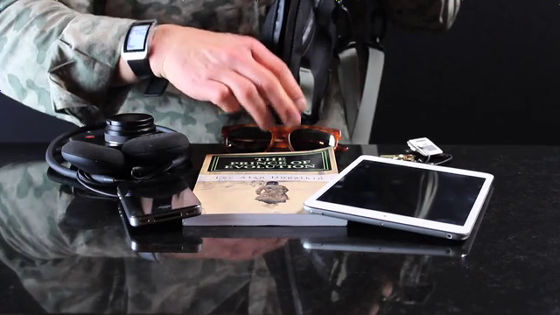 A compact and functional shoulder bag that collects such luggage is "bolstr".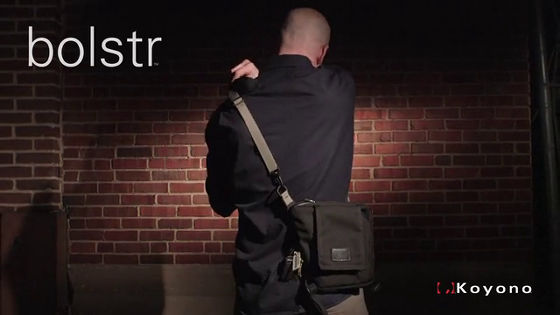 Since the waist belt is also attached and the bag body can be fixed to the body, it seems to be useful when riding a bicycle.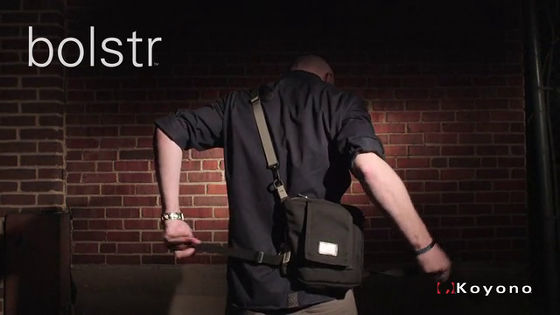 A man walking walking behind bolstr.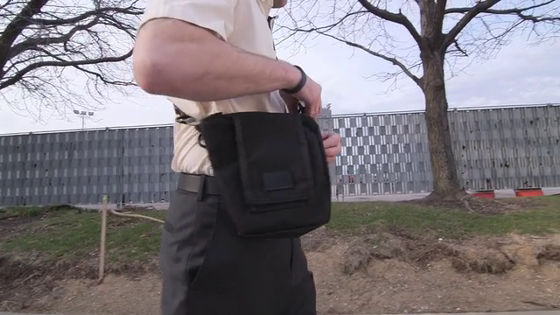 I was able to take out sunglasses easily from the side pocket while walking.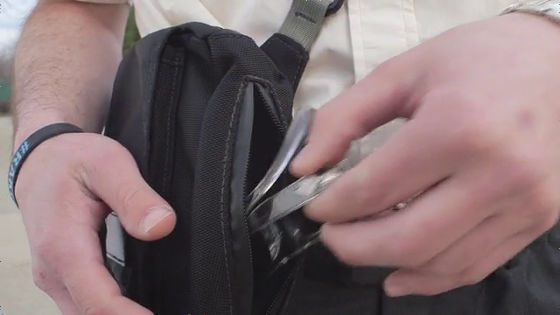 Sitting on the bench while taking a walk, I got a relieved breath. If you put your hands behind the bag ... ...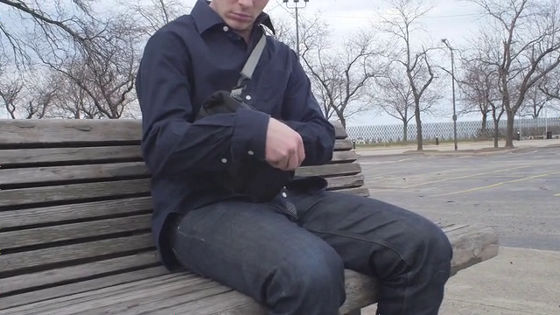 I take out the smartphone and take a picture.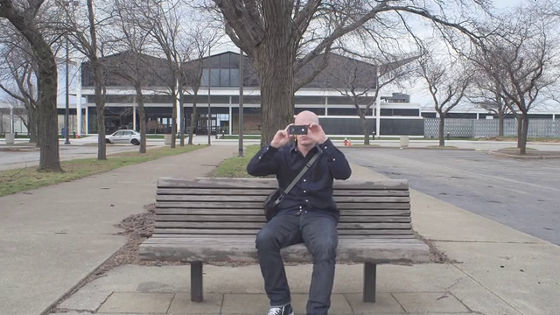 The front pocket can be opened and closed with Velcro, and it can be stored even while connecting the charging cable.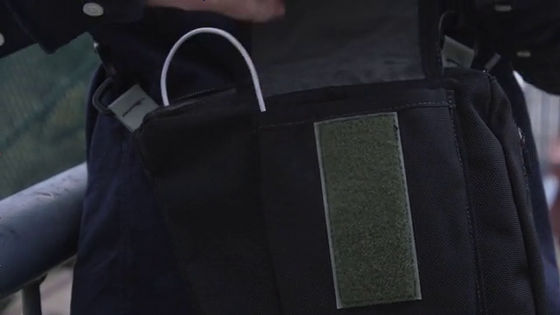 Besides, cables, sunglasses, notebooks, writing instruments, digital cameras, etc. are just right size to put in something.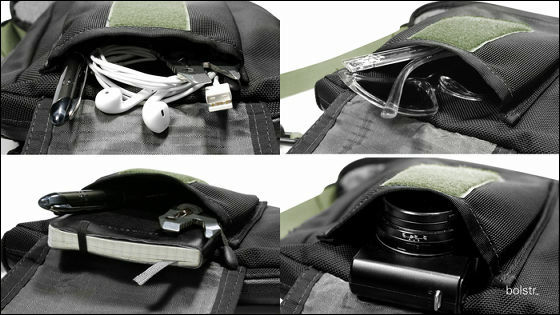 If you set the bag next to your body and tighten the waist belt, it seems to be no problem to move your body by jogging etc.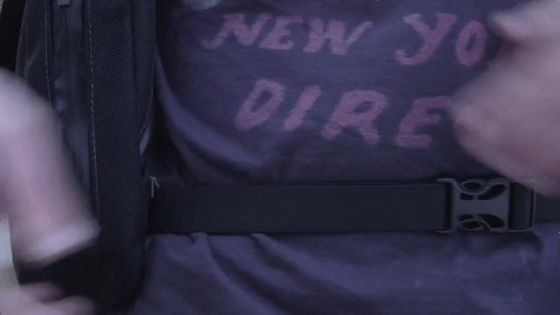 There is a key ring on the back side of the bag, it is safe from the aspect of security because it is hard to see from the outside.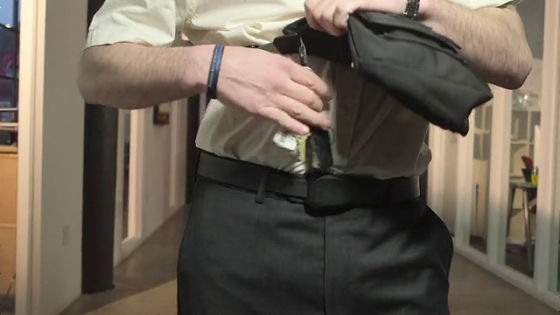 Waist bags and the like may not suit you depending on your clothes, it may be cramped, and a commercially available shoulder bag is too big.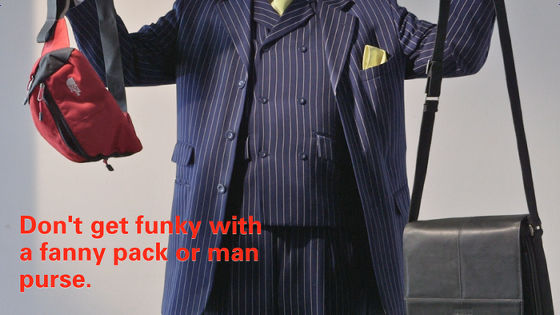 If it is simple design bolstr can respond flexibly.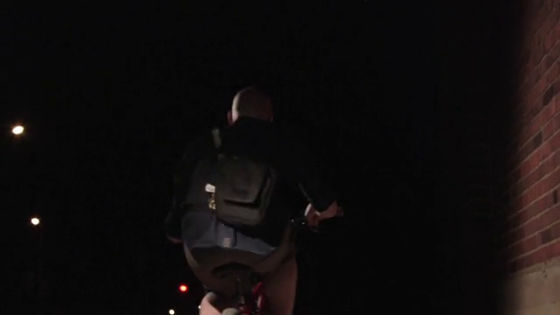 Made from polyurethane processed to 1050 D (denier)ofBallistic nylonIt is used, it is excellent in water repellency and durability. Since the zipper part is waterproofed, it prevents water from entering from the gap of the chuck if it is somewhat rainy.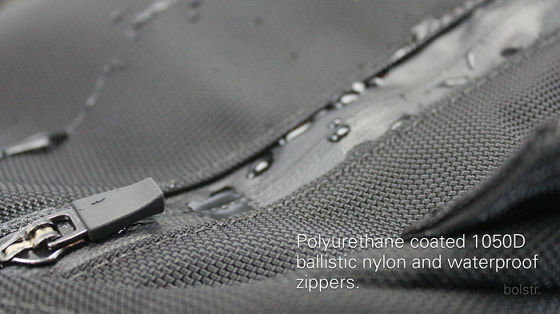 The dimension is 229 mm on the left side and 216 mm on the right side as seen from the front. It is a trapezoid with 229 cm on the upper side and 178 cm on the lower side, with a front pocket of 165 mm in length and 114 mm in side.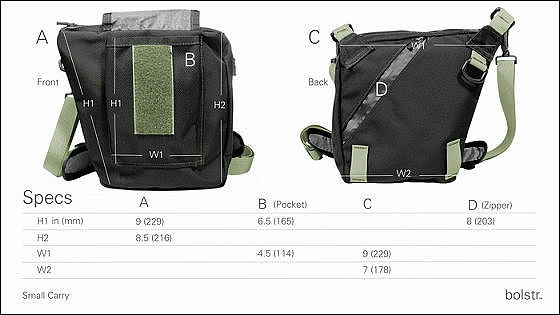 The main storage part is the size that iPad mini fit perfectly, there is also a storage part in front, side, behind Functional.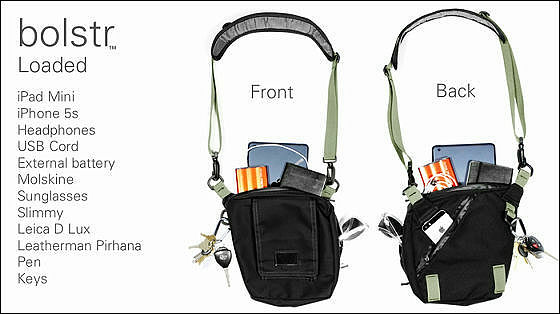 A dedicated pouch has also been developed, it is possible to arrange bolstr inside out by storing the charger and charging cable etc.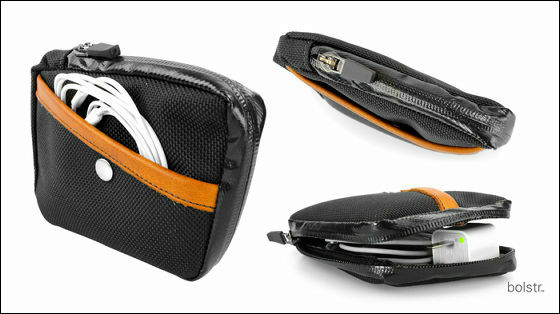 The dimensions of the pouch are 89 mm × 83 mm × 140 mm × 114 mm, which open and close with a chuck.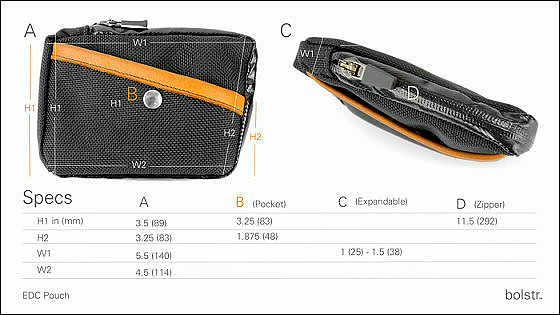 Color is EDC bag "Jet Black" "Safety Black" "Black Steel" "Stealth" "Steel" "Stainless Steel" six different colors. Pouch is "black" "steel" has become two colors.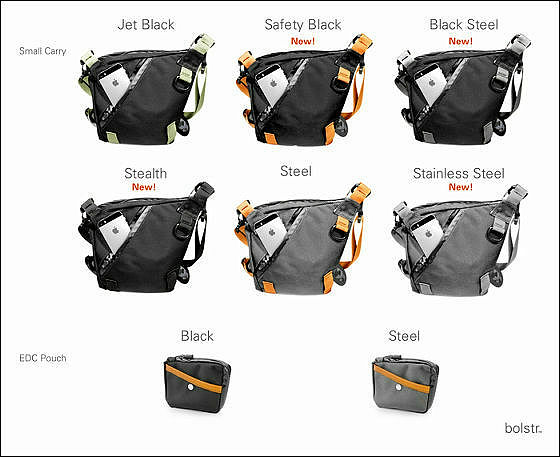 In addition, bolstr is seeking investment with Kickstarter, products that can be obtained for each investment are as follows.

· $ 15 (about 1500 yen):Pouch × 1
· $ 25 (about 2500 yen):Pouch × 2
· $ 70 (about 7000 yen):Bolstr × 1 + pouch × 1
· $ 80 (about 8200 yen):Bolstr × 1 + pouch × 2
· $ 100 (about 10,000 yen):Bolstr × 2, first-come, first-served basis 75
· $ 125 (about 12,800 yen):Bolstr × 2 + pouch × 2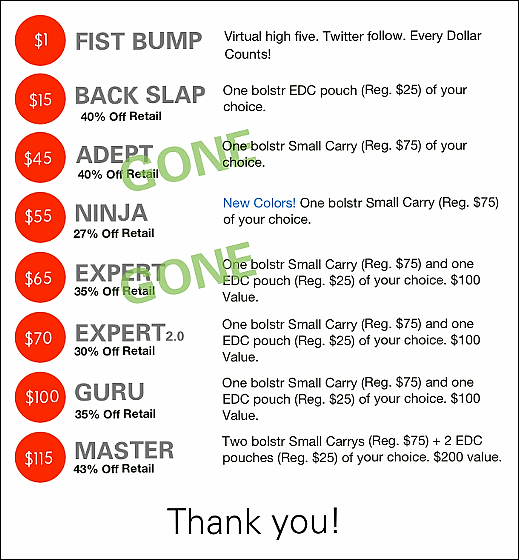 Product shipments are planned around September or October 2014, and dispatch outside the United States requires separately $ 12 to $ 17 (about 1200 to 1700 yen). The deadline for investment is 14:16 on Saturday, August 30, 2014.

Bolstr - The Ultimate EDC Bag. Minimal and Perfectly Sized. By Jay Yoo - Kickstarter
https://www.kickstarter.com/projects/jayyoo/bolstr-the-ultimate-edc-bag-minimal-and-perfectly