Extended battery case "PodCase" that can charge and carry iPhone and AirPods together is convenient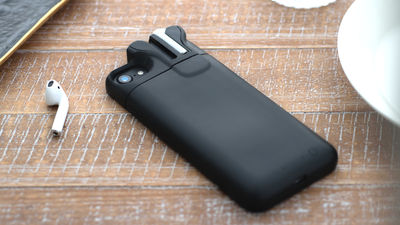 In the American wireless earphone marketEarn 85% shareAnd, as soon as it boasts overwhelming popularity, Apple's "AirPods". I also use the GIGAZINE editorial staff, but you can connect the iPhone without troubles simply by opening the case, you can quickly charge the battery if you put it in the case, and it is not good at Canal type earphone It is a fitting impression that people can fit without discomfort and overall good impression. To mention the shortcomings of such AirPods, it is an exquisite size feeling that it is compact but somewhere to forget or drop somewhere because it is necessary to carry an AirPods case together with the iPhone and others. It seems that it will eliminate such worry "PodCaseAt the same time it becomes a battery case of iPhone and AirPods at the same time, so you do not need to carry AirPods by yourself.

PodCase - Battery Case for Your iPhone and AirPods by Nova Technology - Kickstarter
https://www.kickstarter.com/projects/581404323/podcase-battery-case-for-your-iphone-and-airpods

You can tell what kind of battery case PodCase is by looking at the following movie.


AirPods of a wireless earphone that can be connected to an iPhone etc. via Bluetooth connection.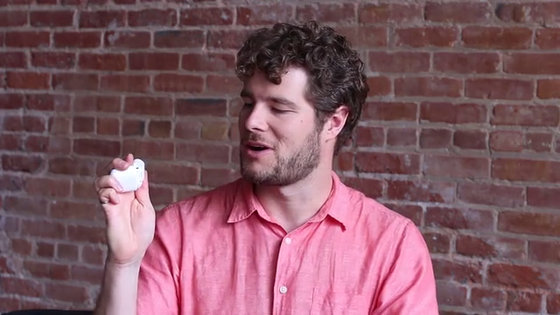 It is a wireless earphone that can be easily connected simply by opening the case, but in order to use it, you need to carry AirPods with a terminal such as an iPhone to be connected. Furthermore, when carrying around to the extended battery for charging the terminal, the baggage seems to be disgusted by a dressing.



In such a case, it is PodCase which becomes a case of AirPods and an extended battery case of the iPhone.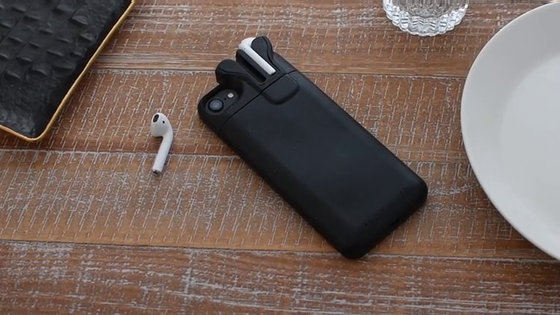 The battery capacity of PodCase is 2500 mAh, it is possible to fully charge iPhone 7 for 1 time and AirPods for 40 times.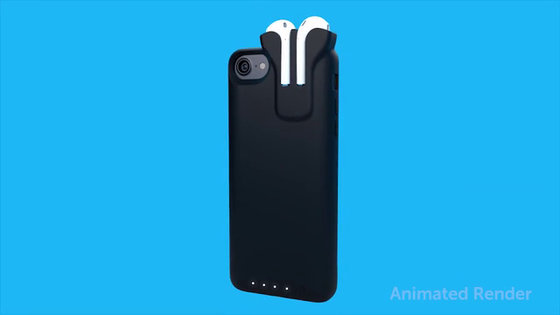 It will be possible to retrieve AirPods directly from the case.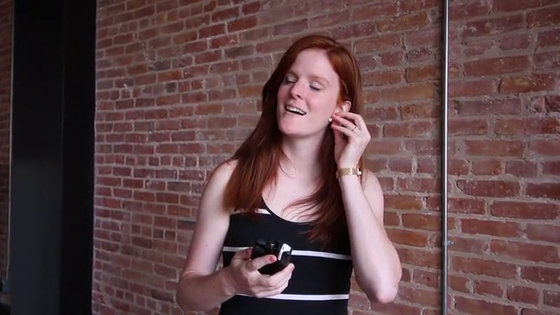 With the iPhone in your pocket, you can take out AirPods, listen to music and receive calls.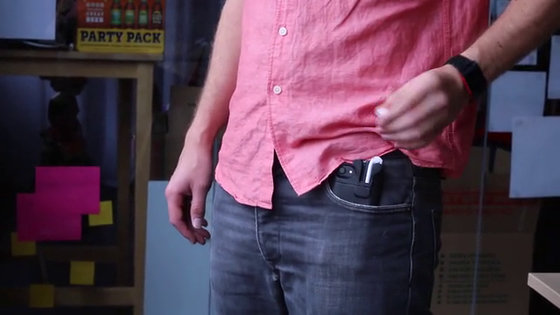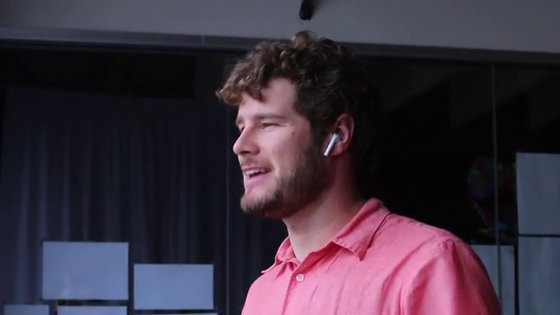 You can also charge PodCase · iPhone · AirPods at once by using PodCase's USB-C port. Since there is an indicator at the bottom of the back of the PodCase, you can check the remaining battery power at any time.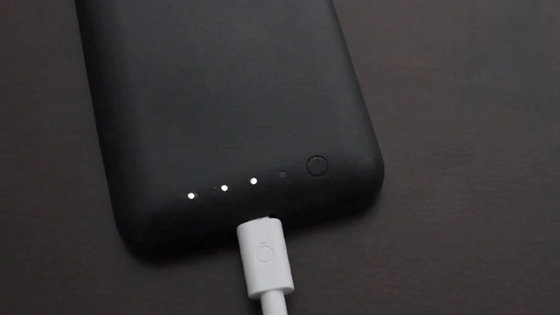 PodCase has the same thickness as the standard extended battery case, and the thickest part is the part where there is storage space of AirPods. The design drawing of the storage space of AirPods is as follows. The prototype has already been completed and we have already tied up with a factory specialized in the iPhone battery case in China.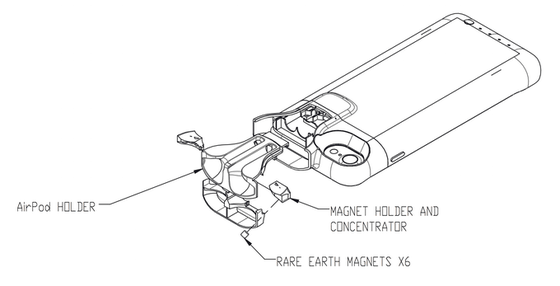 Such PodCase is now looking for investment on Kickstarter of the cloud funding site. The target amount is HK $ 2,347,725 (about 32 million yen), and about 2.0 million HK dollars (about 2.8 million yen) gather at the time of article creation. If you want PodCase you can earn two with a contribution of HK $ 1292 (approximately 18,000 yen) with one investment of HK $ 697 (approx. 9600 yen). The shipment of PodCase is scheduled for February 2018, and a separate HK $ 79 (approximately 1100 yen) is required for delivery to Japan.

The deadline for investing in PodCase is 23:15 on October 7, 2017.

PodCase - Battery Case for Your iPhone and AirPods by Nova Technology - Kickstarter