Android version and "iOS" version of "Microsoft Edge" has appeared, and the tab which is browsing with smartphone can be transferred to PC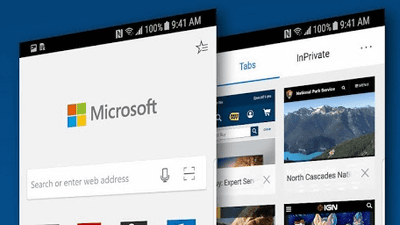 In October 2017Preview version releasedThe official version of "Microsoft Edge" for iOS · Android which was being made appeared. The preview version required participation in the Windows Insider Program, but this time it is open to the public.

Microsoft Edge - Android Apps on Google Play
https://play.google.com/store/apps/details?id=com.microsoft.emmx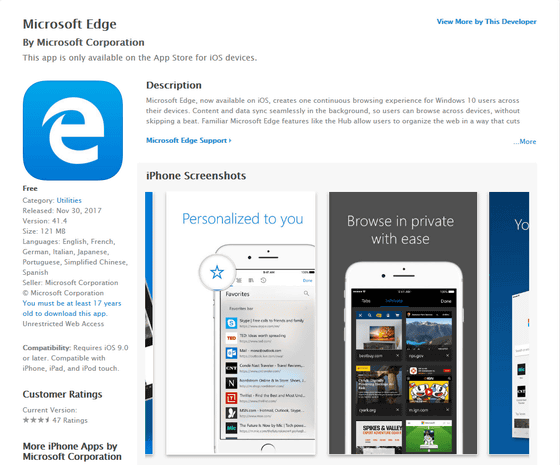 Microsoft Edge on the App Store
https://itunes.apple.com/us/app/microsoft-edge/id1288723196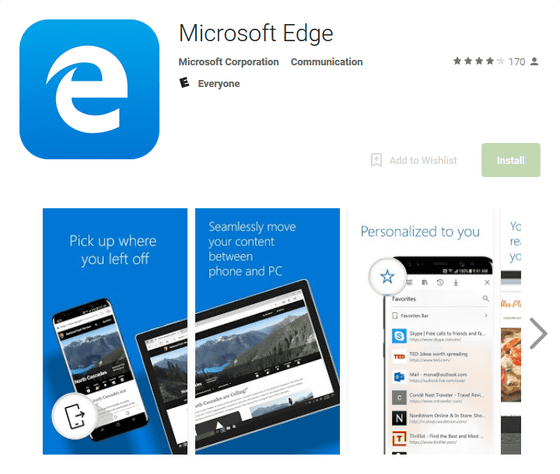 "Microsoft Edge" One of the features of the Android version · iOS version is "Continue on PC" function which instantly transfers the page being viewed on the smartphone to the PC. People who use smartphones while traveling, and those who use PCs other than that, are likely to be useful.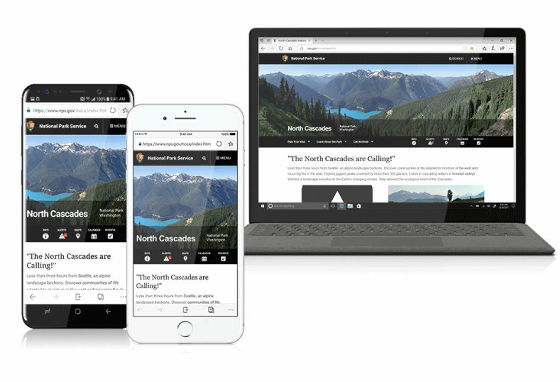 This function is implemented as "send tab" function in Firefox 56 released in October 2017 in Firefox.

"Firefox 56" released more versatile, implements "shoot screenshots" that can be shared on the Internet and "page sending to terminal" that can share pages between terminals - GIGAZINE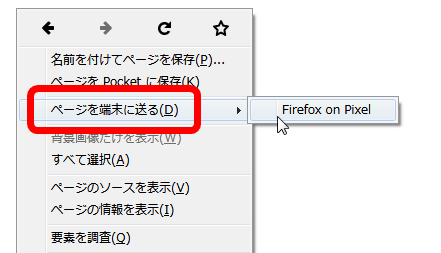 I actually tried using it and wanted to see how fast it was transferred, but even if I searched for "Microsoft Edge" on Google Play, the application did not come up. When I opened the page by directly entering the URL, it says "This application is not compatible with any terminal you use" under the install button. The terminal used is Nexus 6P.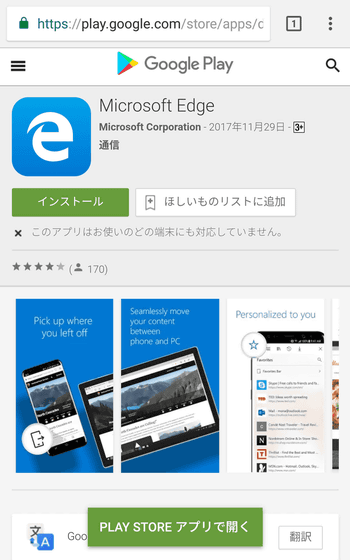 I tried to tap "Install", but the screen display was switched but "This item can not be used in your country" was displayed and installation was impossible.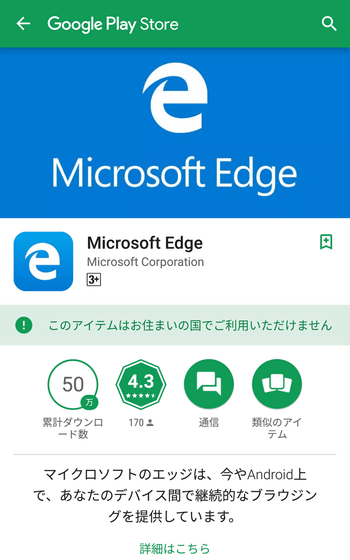 In the iOS version, the dialog "I can not use the item" was displayed when I tried to move by moving the URL directly. Either way, it seems that it will still be available in Japan.