People who used iPhone from 2011 to 2012 may receive 70,000 yen as compensation from Google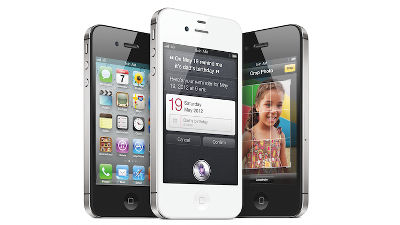 Bytenz 1225

Between June 2011 and February 2012, Google circumvented the privacy setting to "track user's action history" that was prohibited by Safari, the iPhone's standard browser, and the British organization "You Owe Us "Campaign seeking compensation from Google on this subject"Google You Owe Us"Was launched. In this campaign, Google is seeking compensation of 2.7 billion pounds (about 410 billion yen), and if appeal is granted, 5.4 million iPhone users including those who used iPhones in the past 500 There is a possibility to receive pounds (about 76,000 yen).

iPhone owners could claim $ 672 each from Google for bypassing Safari privacy settings | 9to5Mac
https://9to5mac.com/2017/11/30/google-safari-work-around-class-action-suit/

Home - Google You Owe Us
https://www.youoweus.co.uk/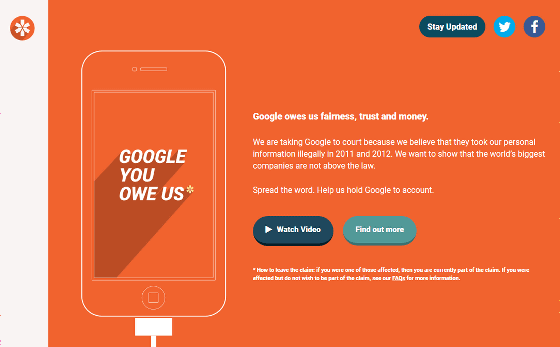 The problem that became the starting point is that Google has been using "exception setting of Safari" to trace "user's action history by third party cookie" that Safari prohibits in principle. Users take action to keep track of their actions, but Google used Safari's "back door", so to speak, it enabled cookie tracking and helped display advertisements.

Google, bypassing "Safari" privacy settings - CNET Japan
https://japan.cnet.com/article/35014250/

Contrary to the intent of the user, forcing the tracking to be forced midway is not an act of praise. So You Owe Us replied that 5.4 million iPhone users living in England and Wales affected in this case, saying "Google infringed privacy right by obtaining user data illegally"Complicated litigation formWe have filed an action seeking compensation using the mechanism of.

If the appeal is approved, the user who was using the iPhone at the relevant time may receive 500 pounds (about 76,000 yen), but it should be taken especially at the present stage just after the appeal has just occurred There is no action. It seems that it will be necessary to submit data indicating that you had an iPhone terminal or Apple ID at the relevant time if it comes to the point where compensation can actually be received.