New dock that shows how iPad evolved at iOS 11 · Intuitive multitasking · Drag and drop review review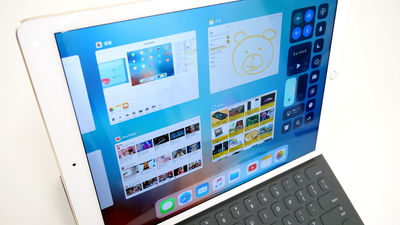 Delivered on September 20, 2017 "iOS 11"I tried using the fact that iPad and iPad Pro have evolved considerably with ease of use, so I can actually do what I can do.

iOS 11 - Apple (Japan)
https://www.apple.com/jp/ios/ios-11/

The new functions of iOS 11 that can be used on iPhone and iPod touch are reviewed as follows. Impression that control functions, screen shots, notifications, etc., which are frequently used frequently have been improved dramatically, making the overall use considerably easier.

iOS 11 New Feature Review, Easy But Evolving More Frequently Used Functions to Evolve Conveniently - GIGAZINE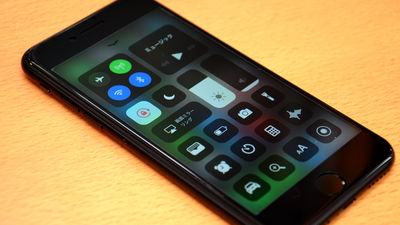 In addition to these, iOS 11 said that the features unique to the iPad that can not be used on the iPhone and iPod touch are added, so I installed iOS 11 on the 12.9 inch gigantic iPad Pro and tried it actually.

◆ New Dock
This is a new Dock. Up to three icons of the application used most recently are displayed in the red frame part, and the icon of the application fixedly displayed in the Dock is lined next to the left side.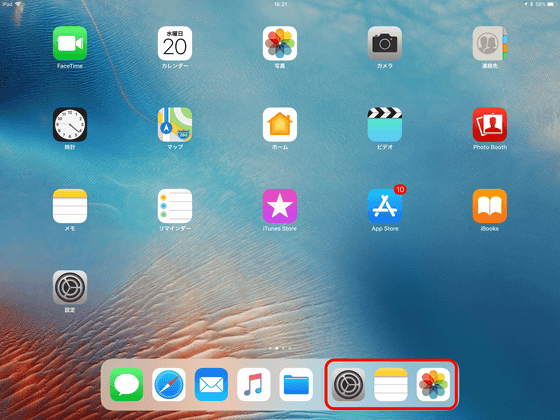 With a specific app open, swiping small upwards from the bottom of the screen ...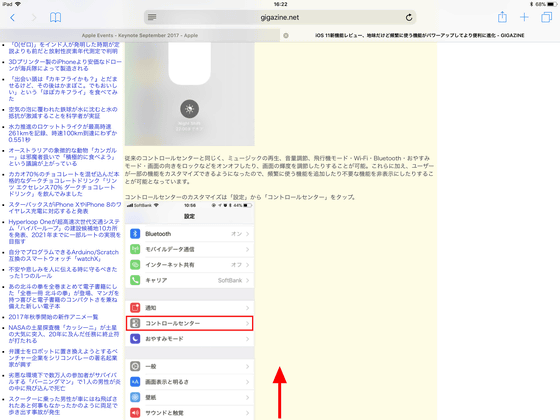 You can display Dock at any time.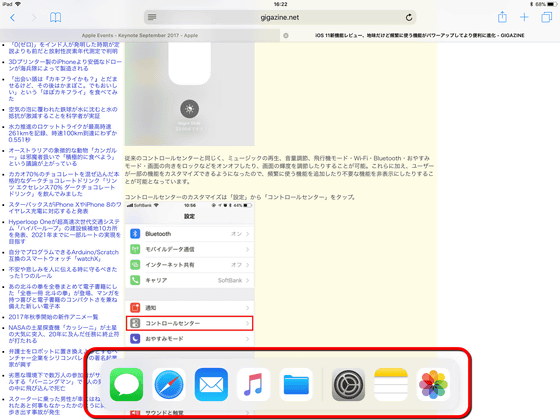 Furthermore, when swiping greatly upward from the bottom of the screen ... ...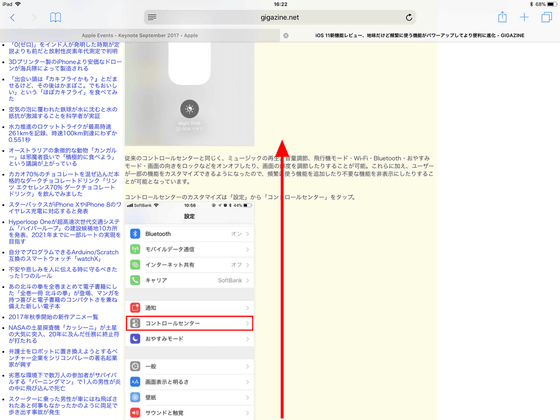 The control center is displayed. For the iPad, you can also display this control center by pressing the Home button twice.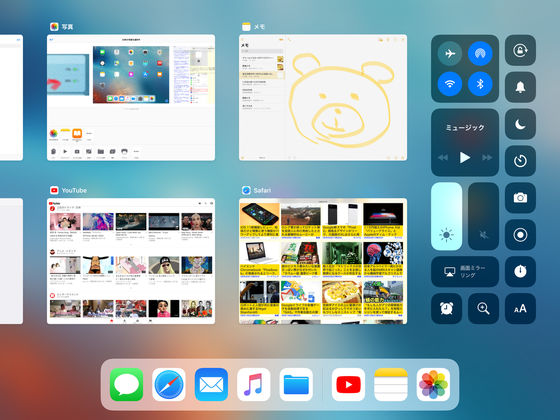 It is like this when you actually use the iOS 11 dock on iPad.

New Dock for iOS 11 x iPad - YouTube


◆ More Intuitive Multitasking
Next I will try multitasking on iOS 11 which made it more intuitive operation.

To multi-task, display Dock and tap the icon of the application you want to display second.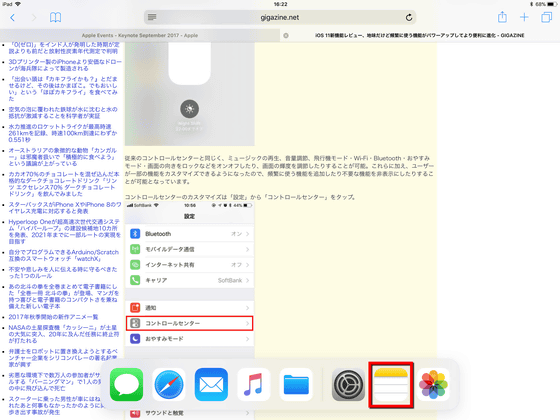 Drag the application icon on the screen as it is and release your finger ......



This is displayed so that another application will cover on the application like this.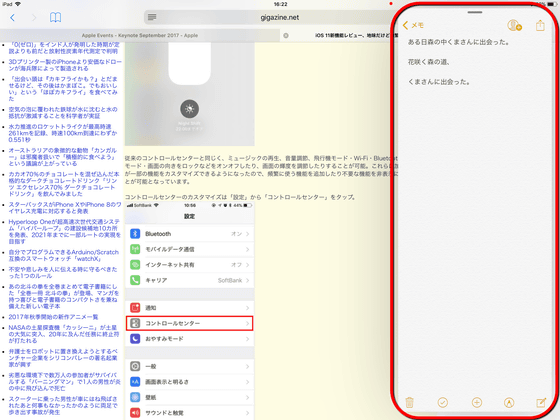 Since the bar is displayed at the top of the second app, tap & hold it and move it downwards ......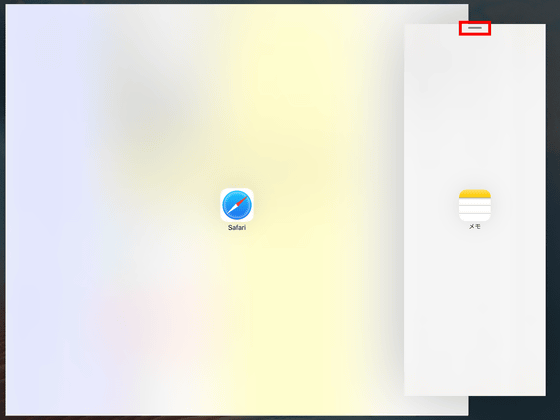 Two screen splitting is also possible.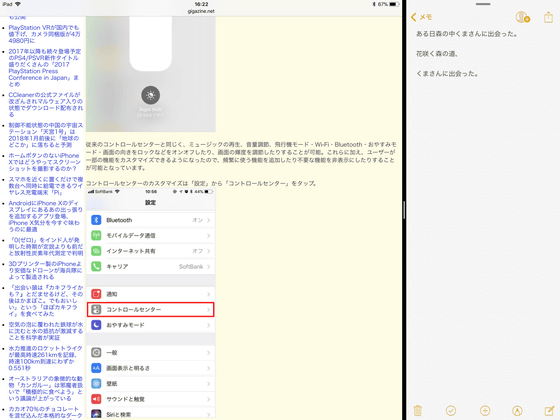 When divided, you can freely change the display area of ​​the two applications.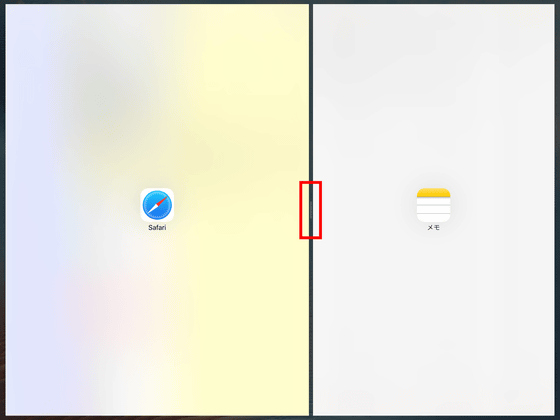 In iOS 11 multitaskingSlide Over on iOS 9Unlike Apple's application, multitasking is possible. Web browsing while playing movies ......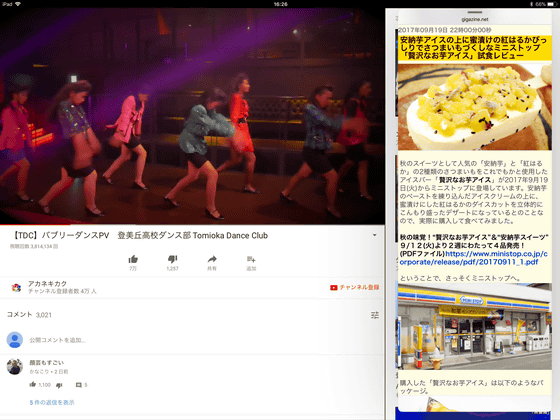 You can try setting the exact same as reading the review article of iOS 11.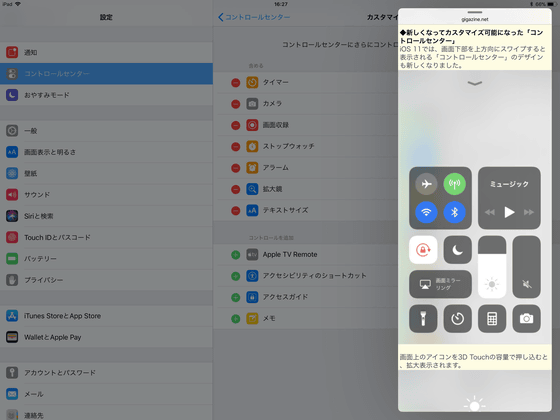 With multitasking on iOS 11 you can do something like this on iPad.

Try multitasking with iOS 11 x iPad - YouTube


◆ Drag & Drop
On iOS 11, a "drag & drop" function that allows you to move text, photos, and files between applications is added.

What you actually do is to tap and hold the photo you found on the web page, for example, and move it to the memo app.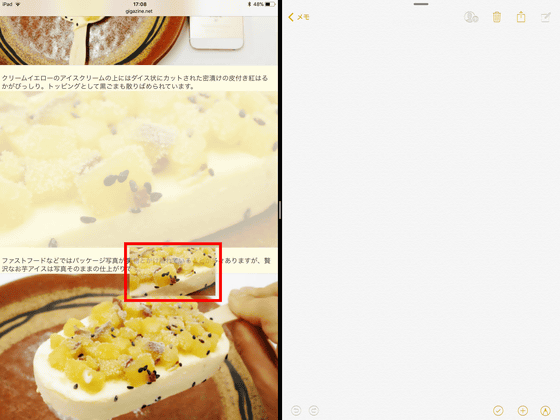 You can paste the photos you found on the web page into the memo app.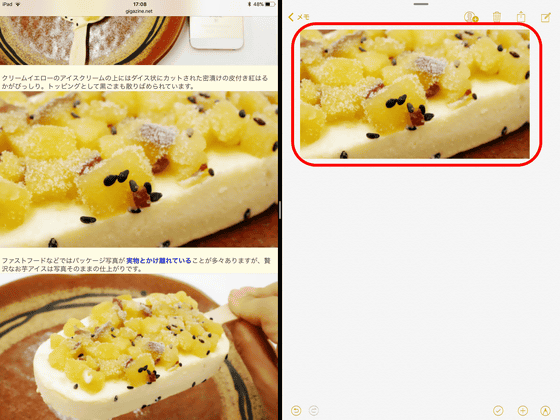 Tap and hold when you select the range you want to copy, not just photos, you can move between applications.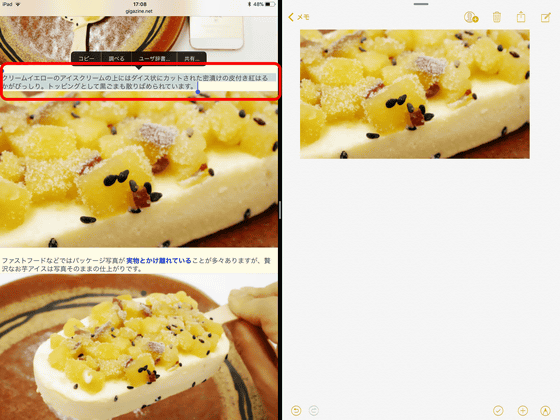 Drag and drop to the application you want to copy text when the display changes as follows.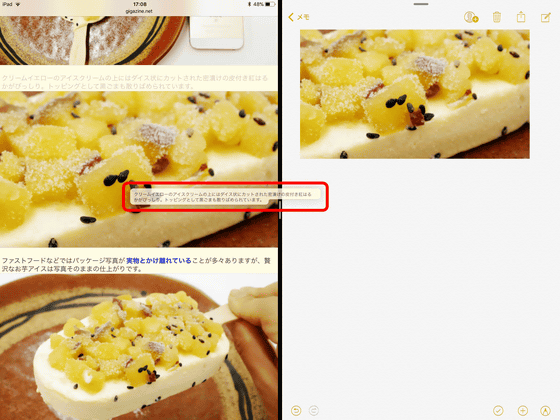 Then the text copy will be completed like this.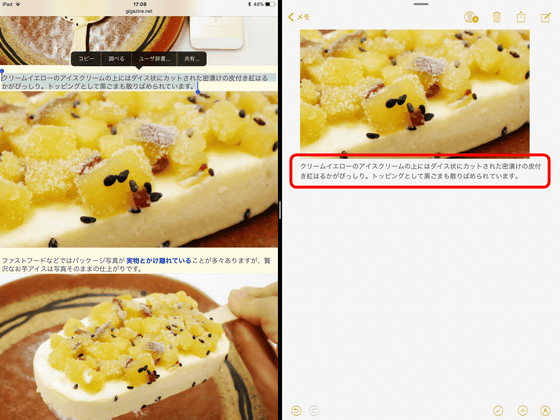 It is drag & drop which is quite normal operation on PC, but I feel a little excited about being able to do seamlessly on iPad. You can see the state that you are actually dragging and dropping on the iPad in the following movie.

Drag and drop on iOS 11 × iPad - YouTube