We exploited "CUPCOOK Pork Kimchi Sautéed Soba" of Mitsukan, which is completed in less than 10 minutes with stir-fried pig kimchi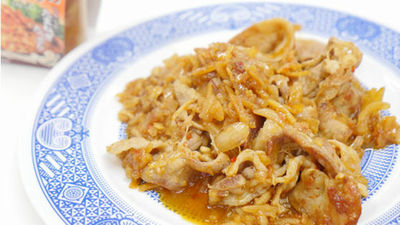 Mitsukan's "CUPCOOK (Cup Cook)"Is a new category of seasonings that can be easily cooked simply by inserting the seasoning that entered the cup into the frying pan and tying it with the meat. There are 3 kinds of "Pig Gourd's Grilled Sauce", "Chicken Lotus Sauce" and "Sautéed Pork Kimchi", but this time I bought "Sauteed Pork Kimchi" and actually made it .

Three new category brands "CUPCOOK (Cup Cook)" newly appeared! │ Mitsukan Group Corporate Website
http://www.mizkan.co.jp/company/newsrelease/2017news/170706-01.html

Like a pudding or something, the outside of the cup is wrapped in a package based on orange color. Because it is pig kimchi, we also prepared pig slices.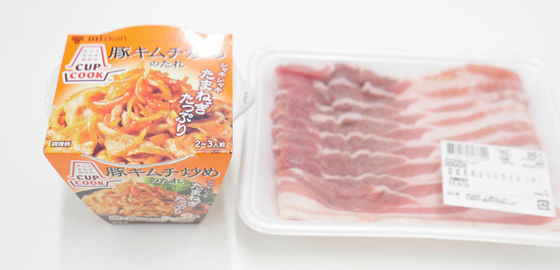 Because CUPCOOK is a combination seasoning with ingredients, there is a feeling that the ingredients inside move in the liquid as it lifts.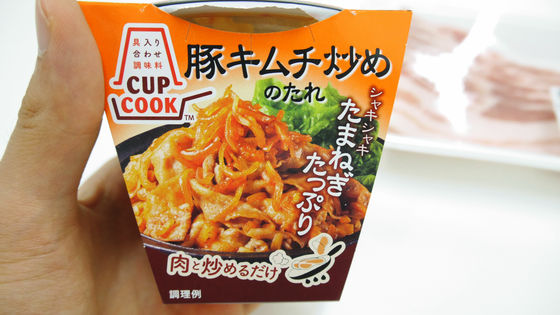 When viewed from the side, plenty of onion is plentiful in the seasoning which it was tasted. The word of "package with plenty of shakijaki onion" is no doubt.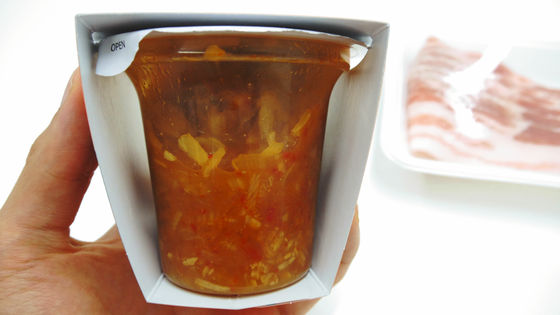 The top ingredients of the ingredients are dried onions, I feel the amount of that amount.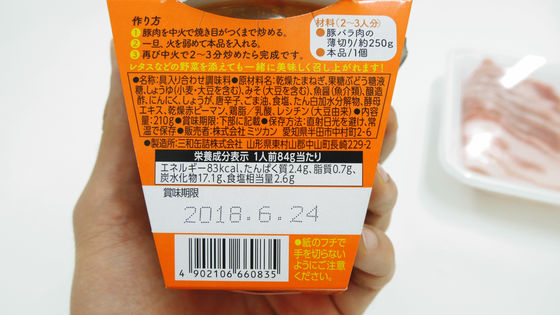 The package on the outside of the cup has an opening at the bottom.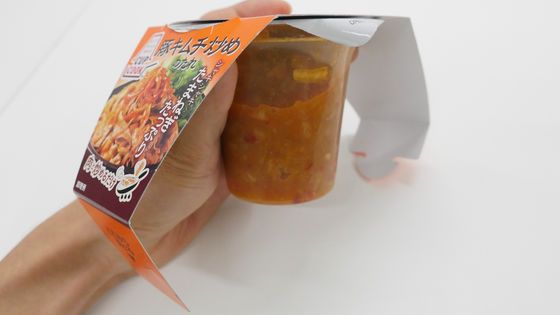 At first, I pull the oil in a frying pan.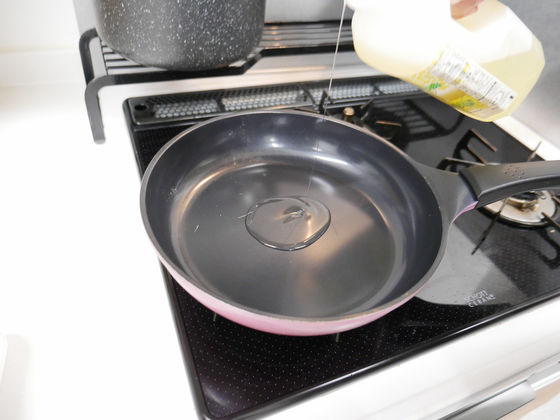 When the oil warms, remove the meat from the tray and spread the meat so that the meat will not overlap as much as possible so that the fire can pass easily.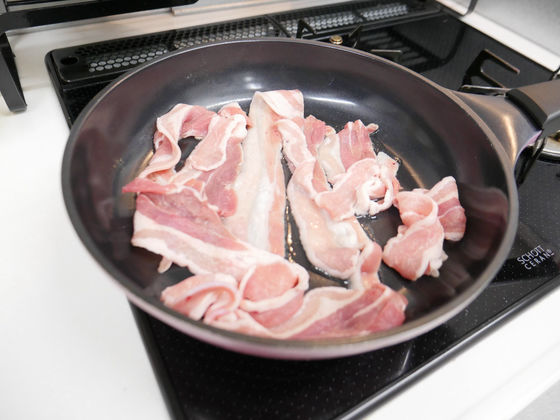 Turn it over at the point where the fire passed firmly on one side, weaken the fire once you can burn it firmly.



"Sautéed pork kimchi sauce" When opening it for introduction, the stimulating fragrance of kimchi spreads in the room and stimulates appetite. When I looked at the fragrance calmly, I was divided finely, I felt the fragrance of garlic and vinegar.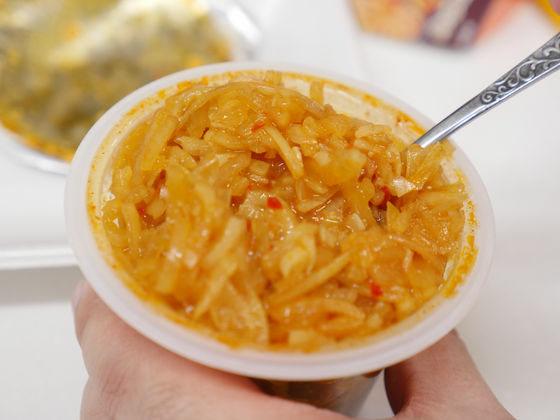 I put onions filled with condiments and gissili on meat.



Then fry it for 2 to 3 minutes at medium heat.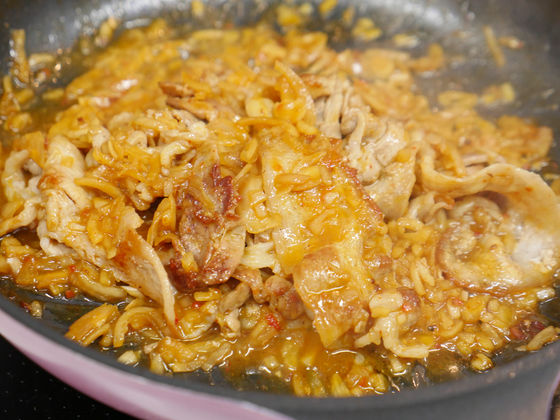 done. You can see that the seasoning and the meat are tangled firmly. The scent intensely appealing to the room was full of indoors, and the stomach has been furiously decreased.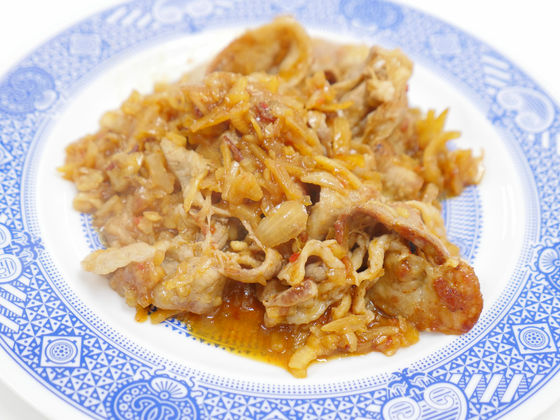 It was completed in less than 10 minutes from the start of cooking. Since preparation of vegetables is unnecessary and only meat is prepared, cooking time can be shortened even in dishes using cooking condiments.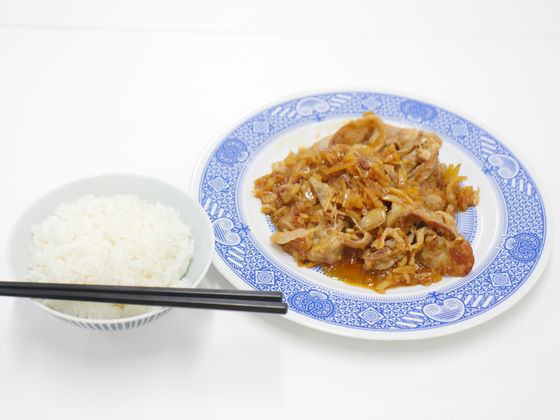 It was not only the scent of kimchi, but also the scent of vinegar was quite strong. Speaking of Mitsukan, it is also a vinegar manufacturer, so even though "Pork Kimchi stir-fried" may mean that vinegar is used quite a bit. When you put it in your mouth the scent of garlic spreads a lot and you can feel the pungent taste of chilli and vinegar acidity on the tongue. Spicy is pretty mild by combining various seasonings, so even people who do not like spicy things can eat deliciously, but it may be unsatisfactory for those looking for spicy things. Still, the compatibility with refreshing acidity and scent of garlic, white rice is outstanding.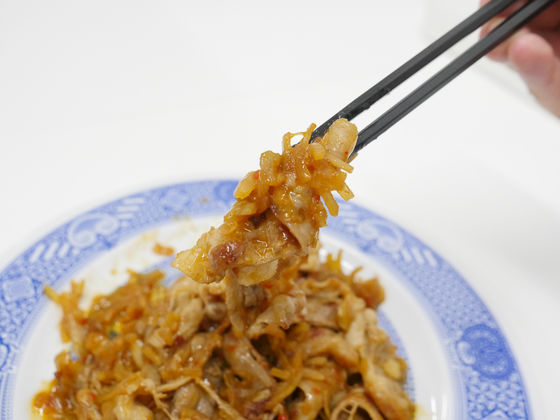 I tried trying to eat meat with onion as much as possible, but slightly onion seems to be much more tasty. However, this onion also has the potential as a side dish sufficient for rice to go, so there is no problem at all.

This time I tried to make pig-kimchi stir-fried using "CUPCOOK sweet fried kimchee", but the cooking time including preparation is less than 10 minutes and the cooking process is also "fry meat with fish It is very easy to make it "very easy" and "It can not afford to cook too much handsome", but it is very helpful to make it even a short way. The compatibility with rice was excellent, and the editorial staff attracted to the stimulating fragrance had fallen into the situation saying "I want rice" one by one after another. As I mentioned the impression that the people who ate commonly said that the flavor of vinegar and garlic is stronger than I imagined if I thought it was stir-fried pork kimchi, so keep in mind that it is not "spicy pig kimchi" Please give me.

In addition, "CUPCOOK pork kimchi stir-fried sauce" is 324 yen including tax and can be purchased at supermarkets etc. throughout the country.