Amazon and Microsoft will definitely collaborate with speech recognition AI Assistant "Alexa" and "Cortana"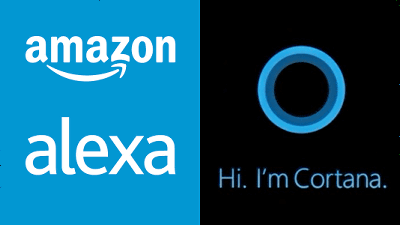 In the world of AI Assistant, which has become a big movement in America, surprising collaboration is to be realized. Amazon and Microsoft will connect each other's "Alexa" and "Cortana" on local time on August 30, 2017, call Alexa to Cortana, or Cortana to Alexa to coordinate the functions Announced that it will take part in a collaborative system.

Amazon - Press Room - Press Release
http://phoenix.corporate-ir.net/phoenix.zhtml?c=176060&p=irol-newsArticle&ID=2297243

Hey Cortana, open Alexa: Microsoft and Amazon's first-of-the-kind collaboration - The Official Microsoft Blog
https://blogs.microsoft.com/blog/2017/08/30/hey-cortana-open-alexa-microsoft-amazons-first-kind-collaboration/

Amazon's Alexa and Microsoft's Cortana are going to work together - Recode
https://www.recode.net/2017/8/30/16225140/alexa-cortana-integration-amazon-microsoft-siri-google-assistant

When this function is realized, it becomes possible to call Cortana by calling "Alexa, open Cortana" for Alexa-equipped speaker like Amazon Echo, for example, running Cortana on Windows 10 and running Windows such as Outlook and Exchange You can use the application. Conversely, Cortana likewise can speak to "Cortana, open Alexa" to call Alexa, it will become possible for Alexa to be able to perform home automation functions, music playback and shopping at Amazon about.

The reason why the two companies collaborate is to make use of their respective strengths and aim to raise the convenience of users by combining them. Whether or not to share voice data between the two companies is unknown at the time of article creation, but in the future it is best to speak with voice without speaking a specific name such as "Alexa" or "Cortana" It is also seen that it will automatically select the function.

This collaboration was made possible by the fact that Amazon's CEO Jeff Bezos gave a speech to Microsoft's Satya Nadera CEO in May 2016. It is a brief announcement. In the press release, Mr. Bezos said, "In the future, multiple AI Assistants who connect to different data sets and are good at skills in different fields will coexist, and by integrating them mutual strengths It will be able to complement and provide the customer with a richer and more useful experience.It is great for Echo users to have easy access to Cortana.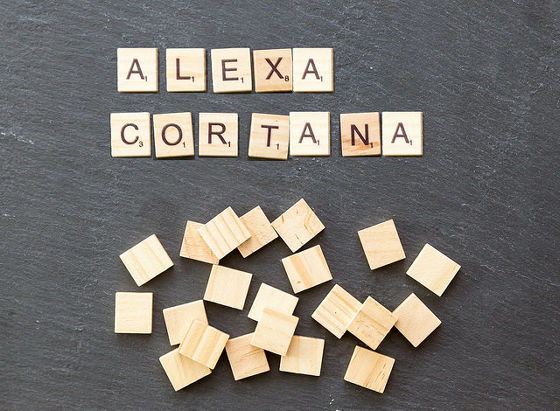 ByMarco Verch

Mr. Nadera also said, "It is a top priority for us to make Cortana available to customers anywhere and from any device, so that we can use Cortana's knowledge, integration with Office 365, reminders from Alexa To do is a big step towards the goal we are going to have. "

Although cooperation between Amazon and Microsoft was announced this time, it seems that it is said that the concern is expansion of collaboration with Google and Apple's AI assistant this time. Mr. Bezos and Mr. Nadera are both showing a positive will to expand collaboration, but the New York Times, as Google and Apple use their respective AI assistants for differentiation from others , The possibility of collaboration seems to be low. However, Mr. David Limp, who leads the Alexa division at Amazon, said, "My phone number is publicly available, you can call me anytime and I hope that day will come true." .