Early Supra Thun 's "IKARING" terminated on September 30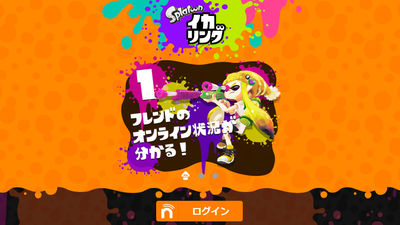 Friends exchange service for Splatoon where Nintendo officials were providing services "IkarinIt is clear that service will be terminated on September 30, 2017.

Splatoon's SplatNet Service For Wii U Shuts Down Next Month - GameSpot
https://www.gamespot.com/articles/splatoons-splatnet-service-for-wii-u-shuts-down-ne/1100-6453005/

Announced that the service will be closed on 30th September 2017 "Icarling", the official friends exchange site for "Splatoon (Splatoon)" action shooter game for Wii U released from Nintendo on May 28, 2015 It was done. Since the service of Icarling started on August 6, 2015, the operation period is about 2 years. Ikarin is a service that you can check the online status of the user who became a friend on Wii U by logging in with Nintendo network ID, and to check other stage information and share the battle schedule via SNS I also made it. In the sequel "Splatoon 2 (Splatoon 2)" released on July 21, 2017, as a new service to replace Icarling, "Ikarin 2"Has appeared.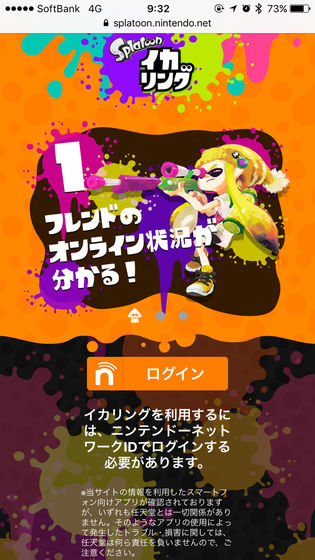 Regarding the termination of the service of Icharling, on Sumatra Tumblr official Sumatra "【Announcement】 Icalling which is a service for Wii U's splatoon completes completely on September 30, 2017. This change is only for Icharling We will continue to be able to use Online Multiplayer with Splatoon in order to influence, I am sincerely thankful to all the players who used Ikarling. " As you can see, even after the end of Ikarling it is possible to play an online match with the first Splatoon, but you can not check the stage information using Ikarling or check if there are friends currently playing.


Speaking of Nintendo the other day on November 8, 2017 "Miiverse" online interchange service for Wii UAnnouncing to endI just did.

2017/08/31 11:52 Addendum
Supatoon's official Twitter account also announced the end of the service of Icarling.

[INFORMATION]
Wii U software "Splatoon" friendship service "Icarling" will end at the end of September 2017.
In addition, you can continue using the online matchup of Wii U software "Splatoon".

- Splatoon (@ SplatoonJP)August 31, 2017