Preview version of 'Microsoft Cortana' and 'Amazon Alexa' mutual cooperation function will be released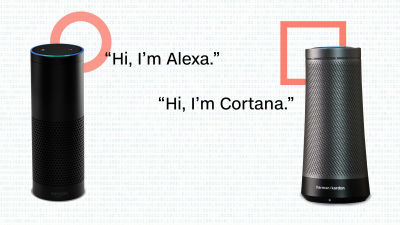 By Nash FM 93.1

Microsoft and Amazon announced that they will mutually cooperate with the voice AI assistant software "Cortana" and "Alexa", and since August 2017 the project was proceeding. About one year later, on August 15, 2018, Cortana and Alexa 's mutual collaboration function was started as a public preview. At the time of writing the article, the public preview of mutual cooperation function is available only in the United States.

Microsoft, Amazon release preview of Alexa and Cortana collaboration - The AI ​​Blog
https://blogs.microsoft.com/ai/alexa-cortana-public-preview/

Microsoft and Amazon release preview of Cortana and Alexa integration - The Verge
https://www.theverge.com/2018/8/15/17691920/microsoft-amazon-alexa-cortana-integration-preview-features

Cortana and Alexa's mutual collaboration is demonstrated at Microsoft's developer meeting " Build 2018 " held in May 2018. You can check the situation from the following article.

AI assistant "Amazon Alexa" and "Microsoft Cortana" demonstrate Microsoft's mutual collaboration demo - GIGAZINE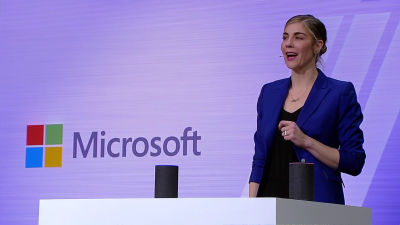 According to the published public preview, when using the mutual cooperation function of Cortana and Alexa, "It is adopting the form" to start and operate the other software from the main voice AI assistant software ". For example, if you are using Windows 10, after calling "Hey Cortana, open Alexa" (starting Cortana, Alexa), you can use Alexa to operate IoT home appliances and shop at Amazon . Also, if you are using a smart speaker, Amazon Echo, please call "Alexa, open Cortana (Alexa, activate Cortana)", then use Cortana to check the mails and schedules received by Outlook It will be possible.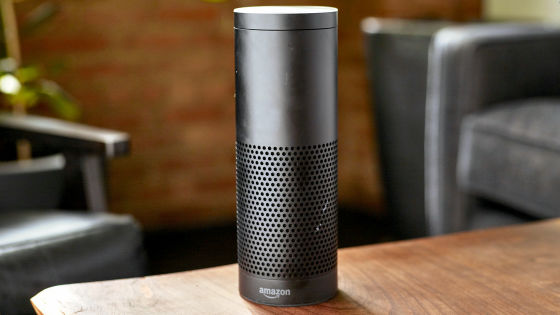 By Stock Catalog

However, when Alexa is launched from Cortana, it is clear that all functions can not be used in the public preview, such as "music streaming function and alarm function can not be used".

Microsoft's Jennifer Langston said: "Our goal is to realize a digital assistant that integrates the two functions so that it can be used in a variety of applications, such as daily living work and private use on one device. Although some functions are not yet available, we will continue to implement additional functions in the future, "explains that they will continue to strengthen collaboration in the future.