Qualcomm requests the US government to stop importing and selling iPhone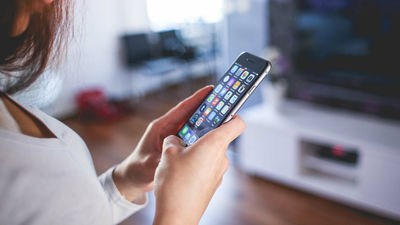 ByHamza Butt

Qualcomm has been offering chips for iPhone and iPad for many years but in February 2017 the relationship between them seemed to have completely collapsed, so that lawsuits against each other in each other in the United States, Korea, China etc. going. Meanwhile, Qualcomm revealed that the US government is seeking suspension of the importation of iPhones infringing their patents.

Qualcomm Files Patent Infringement Complaints Against Apple with International Trade Commission and Federal Court | Qualcomm
https://www.qualcomm.com/news/releases/2017/07/06/qualcomm-files-patent-infringement-complaints-against-apple-international



Qualcomm is trying to ban iPhones from being sold in the US - The Verge
https://www.theverge.com/2017/7/6/15930928/qualcomm-requests-iphone-import-ban

Qualcomm lashes back at Apple, seeking import ban on iPhones that allegedly violate key patents | TechCrunch
https://techcrunch.com/2017/07/06/qualcomm-lashes-back-at-apple-seeking-import-ban-on-iphones-that-violate-key-patents/

Qualcomm claims that Apple is violating six of its patents to extend the battery life of the iPhone. A patent claiming that Qualcomm is infringed is "US8698558 B2"US 8633936 B2"US 9608675"US 8838949 B2"US9535490 B2"US8487658 B2Six of them.




Qualcomm's complaint has already been submitted to the US International Trade Commission and the Southern California District Court of California, among which the License Exclusion Order (LEO) prohibits import of iPhones and other digital devices infringing on patents to the United States, To be issued. Qualcomm is seeking LEO for an iPhone equipped with a modem other than Qualcomm, and furthermore, for terminals that infringe patents already imported in the United States, we will postpone sales and sell in the US · It seems that they are requesting forbidding until advertisement · warehouse storage.

Qualcomm 's legal counsel Don Rosenberg says,' Qualcomm 's invention has become the core technology of all iPhones, far beyond modem technology and mobile phone standards' "Apple refuses to pay While doing it, we continue to use Qualcomm's technology. "

Battle of the bogey battle between Apple and Qualcomm, the Federal Trade Commission began in early 2017 on Qualcomm's sales of smartphone modemsWhere it complained of anticompetitive behaviorIt starts from. Later, Apple immediately filed a lawsuit seeking payment of unpaid money against Qualcomm.

Apple filed suit against Qualcomm for payment of 120 billion yen, Qualcomm notes "No grounds" - GIGAZINE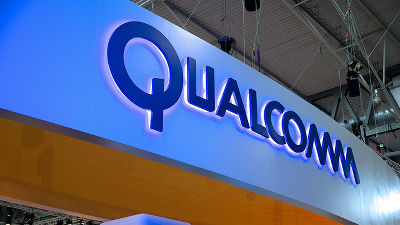 Apple claims that Qualcomm is claiming an unreasonably high license fee using its position as a market leader for patents and smartphone modems. Qualcomm is a major supplier of LTE modems and also to enable smartphone makers to develop products in a healthy environment "reasonable license fee should be set", The Verge of international news media as well I am insisting.

In addition, Qualcomm expects that the investigation by the American International Trade Commission in August 2017 began, and import of iPhone is forbidden in 2018.