Apple is calling for a second complaint of HTC, injunction for the suspension of smartphones and other imports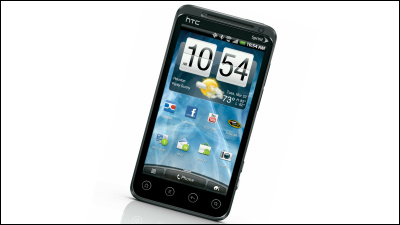 HTC who exited Apple in the American smartphone market and became the No. 1 market share was sued for patent infringement from Apple.

Apple: Appeal to ITC with patent infringement on Taiwan HTC - Requesting importation - Bloomberg.co.jp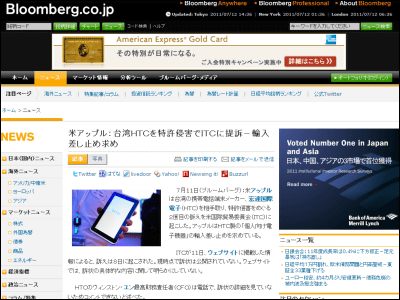 Apple Files Second Trade Complaint Against HTC Over Devices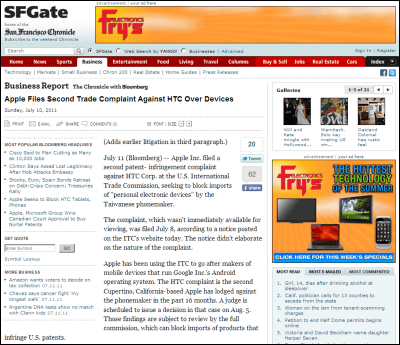 According to Bloomberg's report, it is said that the Taiwanese smartphone maker, HTC, was filed on July 8 at the American International Trade Commission (ITC). It is due to patent infringement of portable electronic equipment and related software, and Apple is requesting HTC to stop importing personal electronic devices.

Apple has already sued HTC once due to infringement of patents on handling personal data, cell phone handsets, and related software, and HTC also counterclaims Apple with patent infringement on portable electronic equipment, both companies are pending However, in this case, Apple has made further attacks.

By the way, HTC is a manufacturer under the VIA group that licenses game machine graphic technology etc,We acquired S3 Graphics in July 6However, since S3 Graphics filed a complaint against Apple against May in May 2010 and some complaints are being accepted, the case filed by Apple this time also contains the meaning of checking against HTC Is it there?

Claiming that Apple infringed trademark infringement and filed a lawsuit against a patent infringement and counterclaiming a brawl in a quagmire lawsuit,Finally, Samsung who requested ITC to stop importing iPhone etc.AndMicrosoft began full-fledged move to charge a patent fee to Android smartphone makerCompetition such as sales competition is somewhat differently developed, each company's conflict seems to be intensifying.
in Mobile, Posted by darkhorse_log