Finally Samsung's "Galaxy Tab" agreed with Apple to discontinue in part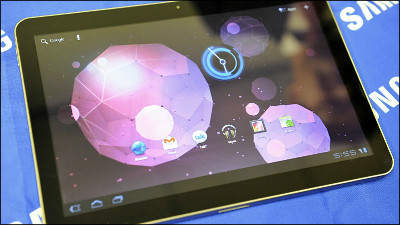 "Apple imitated products such as iPhone and iPad" was filed as a trademark right issue from Apple, in JuneMore litigation subjects expandedAnd it became clear that Samsung which is continuing dispute now ceases sales of "Galaxy Tab".

Samsung Electronics agrees with Apple - With tablet terminal discontinued in Australia - Bloomberg.co.jp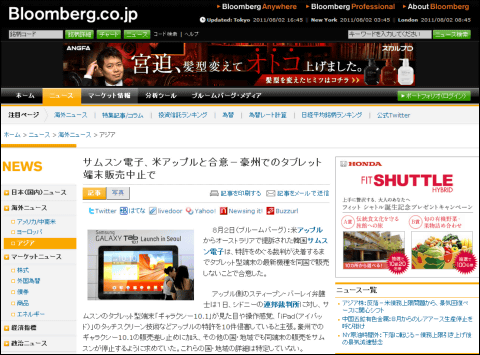 Samsung Electronics Postpone "GalaxyTab" Sales in Australia | Technology News | Reuters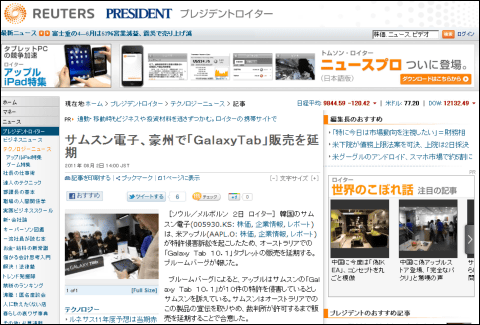 According to reports by Bloomberg and Reuters, Samsung, which was sued by Apple from Australia, agreed not to sell the latest model of "Galaxy Tab" in the country until a patent trial was settled.

This insists that Apple infringes 10 patents of Apple, such as appearance, interface, touch screen technology, with respect to "Galaxy Tab 10.1", so that it stops sales not only in Australia but also in other countries and regions Those that received what I requested.

According to matters that Apple and Samsung lawyers have reached agreement, they will not sell Galaxy Tab 10.1 in Australia until the court's approval or trial has been settled, and cancel the advertisement. If Apple loses, it also includes paying damages to Samsung.

In addition, Samsung spokeswoman commented, "We will not sell Galaxy Tab until the lawsuit is over, we will sell this product if certain conditions are met in the future in consultation with Apple."
in Mobile, Posted by darkhorse_log