Apple 's lawsuit against Samsung expanded to 27 models, declaring it to be "imitator"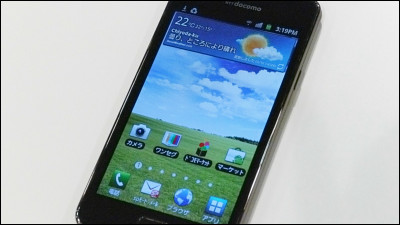 From April this yearApple has sued Samsung as "explicit copy of the iPhone or iPad" for the GALAXY seriesAlthough the court struggle that originated from, it is spreading,Samsung took a counterproductive actionFrom the courtRequested to disclose not yet released smartphones etc. to AppleReceivingIt shows the attitude to request disclosure of iPad 3, iPhone 5, etc.I am showing the appearance of a bog.

Meanwhile, it became clear that Apple has further expanded the subjects of trademark infringement litigation which is currently being done, declining Samsung as just "imitator".

Apple Escalates Samsung Patent Fight - John Paczkowski - News - AllThingsD

According to this article, Apple that is suing Samsung for trademark infringement added that it further added 12 Samsung terminals to litigation.

As for Apple's smartphone and tablet terminal, the user interface that adopted multi-touch etc was continued research and development by the company, and it was able to be released ahead of the world, and shape and size rounded four corners , The materials used are all innovative, and it is obvious that Samsung is merely an imitator.

◆ 15 models subject to litigation
"Captivate" "Continuum" "Vibrant" "Galaxy S 4G" "Epic 4G" "Indulge" "Mesmerize" "Showcase" "Fascinate" "Nexus S" "Gem" "Transform" "Intercept" "Acclaim" "Galaxy Tab"

12 models newly targeted by litigation
"Droid Charge" "Exhibit 4 G" "Galaxy Ace" "Galaxy Prevail" "Galaxy S (i 9000)" "Gravity" "Infuse 4 G" "Nexus S 4 G" "Replenish" "Sidekick" "Galaxy Tab 10.1" "Galaxy S II "

Newly added litigation targets include the latest models such as "Galaxy S II" smartphone scheduled to be released on June 23 in Japan and the tablet terminal "Galaxy Tab 10.1" in the future as well, I'm very concerned about in what direction mudworking will be gathered.
in Mobile, Posted by darkhorse_log