Release of the new REGZA Tablet, Android 3.0 model was formerly modeled before launch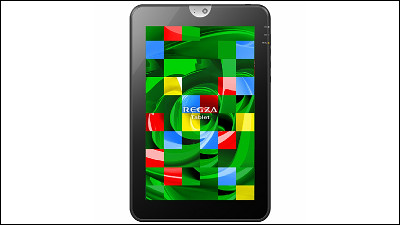 Toshiba in AprilAndroid 3.0 tablet "REGZA Tablet AT 300"Was announced to be released in late June, but it was confirmed to be an old model from the launch of the new model "REGZA Tablet AT 300/24 ​​C" before the launch.

Toshiba: News Release (2011-06-20): On the Release of "Regza Tablet AT 300 / 24C" with "Android 3.1"

According to Toshiba 's press release, the company is to release "REGZA Tablet AT 300/24 ​​C" which adopted the latest Android 3.1 in late July. I got an inquiry from the editorial department, and the market assumed price is about 60,000 yen.

Main specifications of "REGZA Tablet AT 300/24 ​​C" are NVIDIA's "Tegra 2 processor (1 GHz)" excellent in graphic processing performance, Wide Gamut type WXGA (1280 × 800) 10.1 inch LED liquid crystal display, 16 GB memory, 200 Million pixel front camera, 5 million pixel rear camera, IEEE 802.11 b / g / n wireless LAN, Bluetooth, HDMI terminal, USB 2.0 terminal, mini USB terminal, SDXC memory card slot,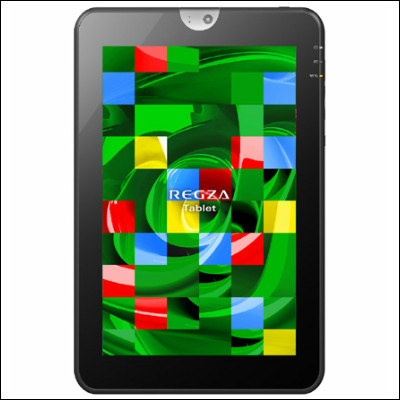 In addition, the image technology of LCD TV "REGZA" is applied, "Resolution Plus" high image quality technology which makes high definition of low resolution image high, and automatic brightness of the liquid crystal display and color of the screen according to surrounding environment Adopting "Adaptive display" adopted, in addition to improving speaker sound quality and adopting proprietary software to convert it to easy-to-hear sound quality in the noise and a pack type battery that can be easily replaced.

In addition, based on Android 3.0 adopted "REGZA Tablet AT 300/23 C" announced in April, with models upgraded to the latest Android 3.1, expand the size of widgets such as "bookmark" and "calendar" on the home screen Users can customize the interface according to taste, such as being able to shrink.

Up to 19 application lists that have been used recently can be displayed, enabling intuitive and efficient operation such as quick launch of frequently used applications, etc. In addition to "REGZA Tablet AT 300/23 C", "REGZA Apps Connect" And the e-book store "Book Place", Toshiba's original service can be used.

By the way, "REGZA Tablet AT300 / 23C" is said that it will close production only after limiting the number of specific enterprise customers on June 27, and it is confirmed to be an old model from before the launch. The Toshiba tablet terminal that the general user finally gets will be "Android 3.1 model" REGZA Tablet AT 300 / 24C ".