Fusing anko with Eclair, Chubu limited "Ogura Eclair" tasting review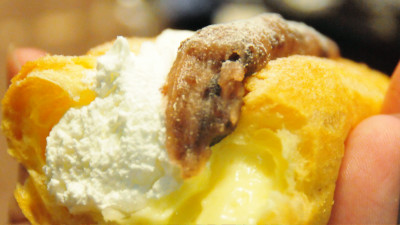 Speaking of family martW Cream EclairWe are putting efforts into various eclairs, but from this July it is only for Family Mart in the Chubu region "Ogura Eclair"Has appeared.

Ogura Eclair (180 yen) on the left, W cream eclair on the right (150 yen). The size is almost the same.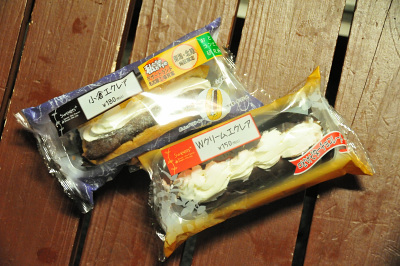 The product is the product of the desert land Nagoya factory inventory, limited release of Tokai · Hokuriku area.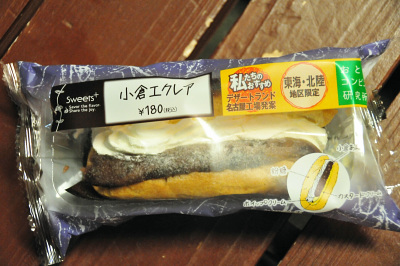 Ogura Anna and custard cream, whipped cream are sanded.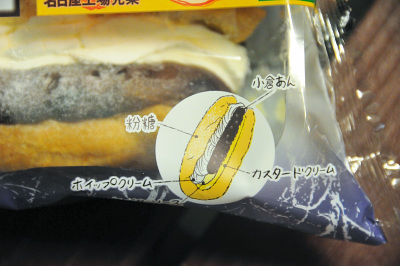 Ogura Eclair is 227 kcal per piece, which is a little calorie compared to 284 kcal of W Cream Eclair.



Because Ogura Eclair has no chocolate coating, it looks pretty different.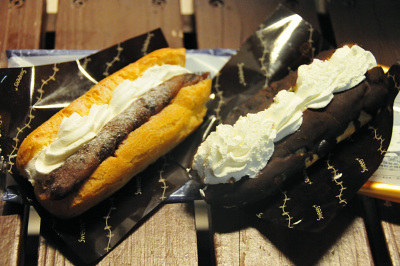 I'm sanded with a stinky azure.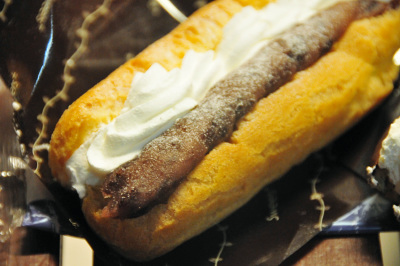 Speaking of Eclairs, it is one of the representatives of Western confectionery"Eclair of Uji green tea"There is an example like, there is an impression that it can be turned down depending on the partner. I thought what would happen if I sandwich the bean paste, but truly sweetness is soft and strong, too, so sweetness of cream will come up to this, so it is quite heavy.SeasoningI think that it is possible to eat without problems at all if it is a person who likes.