ASUS round shaped smart watch "ZenWatch 3" review as if ordinary watch design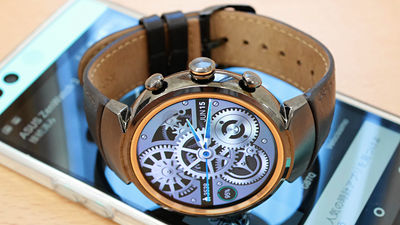 "Apple Watch" with Apple's smart watch Watch OS is a square watch face selection. On the other hand, Smart Watch equipped with Android Wear has variations rich designs from various manufacturers, and at the first glance round round watch face which is the same as ordinary analog watch is mainstream. Among them, the ASUS round smart watch of good design "ZenWatch 3I tried using it for about 2 weeks actually how it is used.

ASUS ZenWatch 3 (WI503Q) | ZenWatch | ASUS Japan
https://www.asus.com/jp/ZenWatch/ASUS-ZenWatch-3-WI503Q/

◆ Photo review
ZenWatch 3 sample arrived from ASUS. It is contained in a black box with luxury.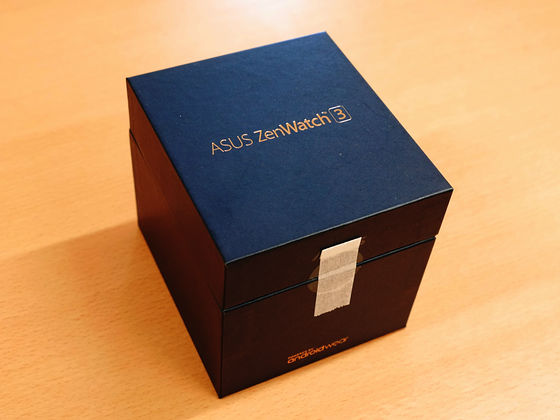 It is like this when opening the lid.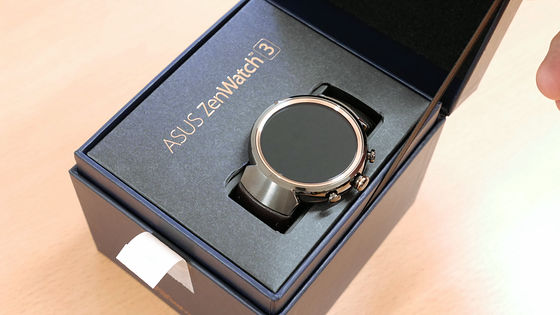 Inside there was ZenWatch 3 from ASUS, USB cable for charging, charger, instructions.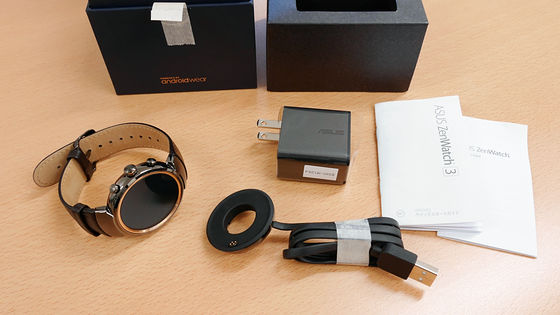 There are three kinds of color variations of the body of ZenWatch 3 in all, this is "Gunmetal" worn with a dark brown genuine leather belt. In addition to being able to choose "silver" "rose gold", you can change the strap to a genuine leather belt of gray beige or a rubber band of brown and beige.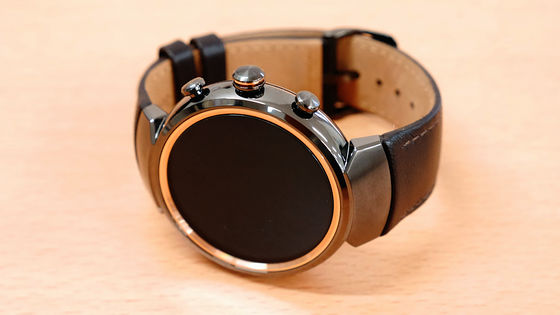 The back side is like this.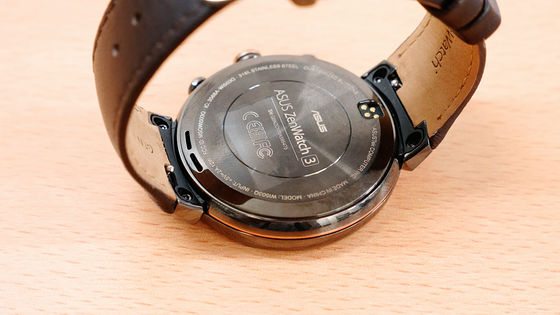 Looking straight at such feeling. Compared to the Apple Watch Series 2 (42 mm) 312 x 390 pixel square display, the 400 x 400 pixel round display seems to be quite large.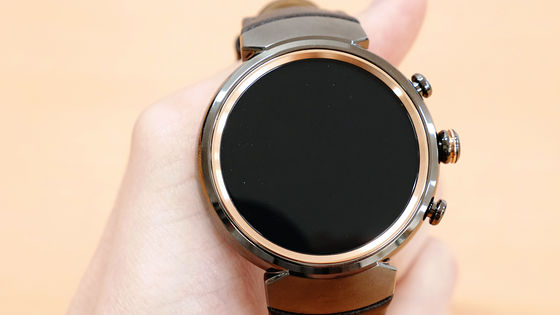 ZenWatch 3 has three buttons on the right side. Keep in mind that the middle button can not be crickled like a crown of a wrist watch. It is possible to assign an application that starts with one push to the left and right buttons as seen from the middle.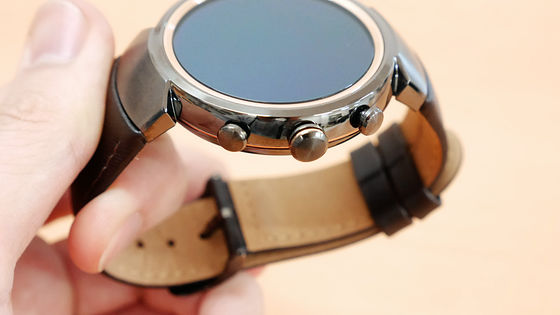 Italian genuine leather belt feels more than you imagined, moderately soft leather is used.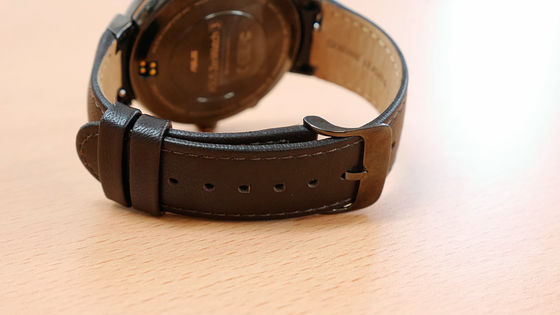 The charging USB cable is designed to be able to be snapped with a magnet. When you start charging first ...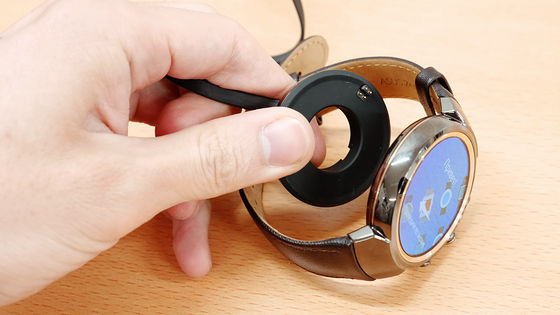 The screen will start up.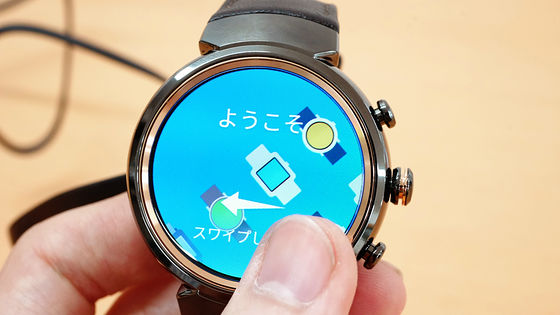 Follow the displayed instructions to proceed with the procedure, go to Google Play from the smartphone you'd like to connect toAndroid Wear"download.



After entering the pairing code to be displayed, the watch face is displayed in ZenWatch 3, and ZenWatch 3 is now available.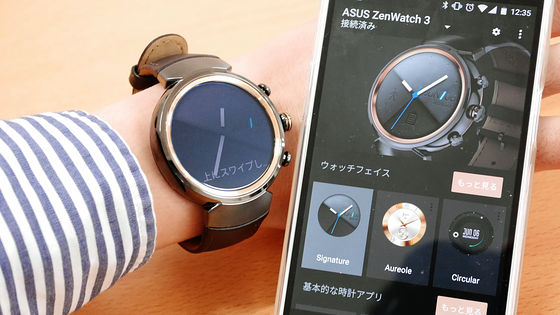 ◆ Watch Face
ZenWatch's watch face can be changed by swiping a list when a long press of the display is displayed.

How to change watch face with ASUS Smart Watch "ZenWatch 3" - YouTube


Long press the watch face first.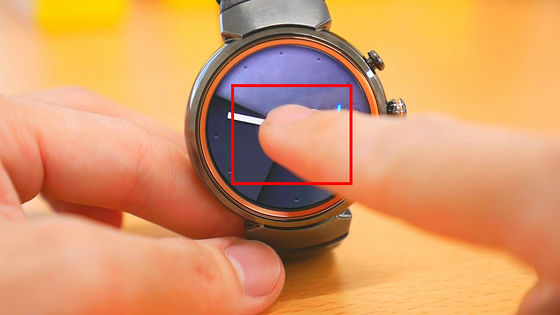 The watch face list screen is displayed. As you swipe to the left, you can see the configurable watch face ......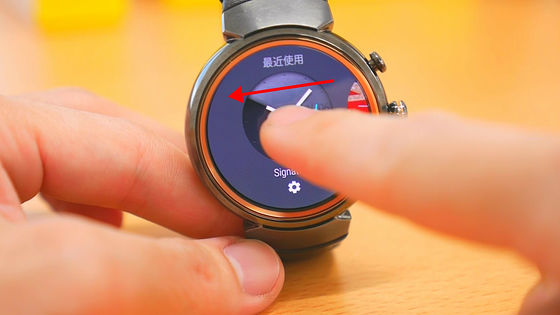 Once you have determined the watch face, tap it and it will be OK.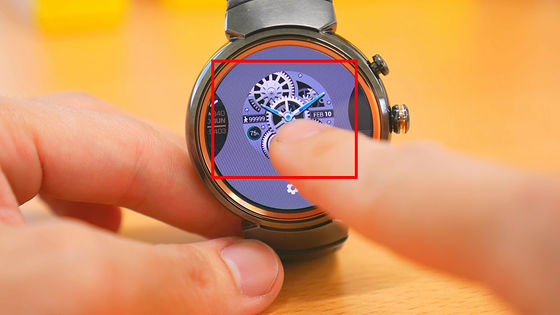 The watch face has switched.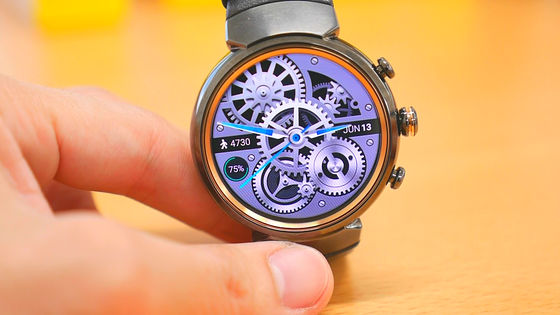 If you open the Android Wear app on your smartphone and tap "More" ... ...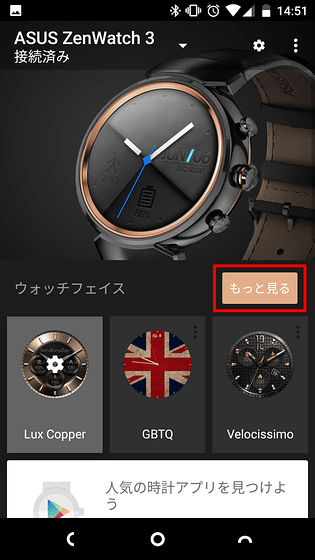 It is possible to customize the watch face. Tap "Customize".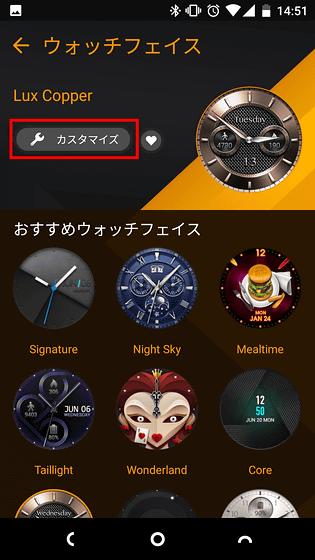 Some watch faces can display up to three widgets. Two widgets of "step count" and "calorie" are displayed below.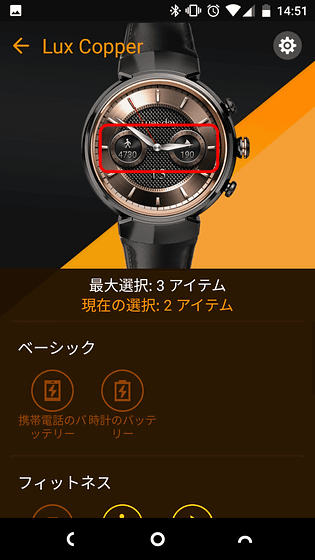 By tapping "Watch Battery" widget, you can see that it was added to the watch face.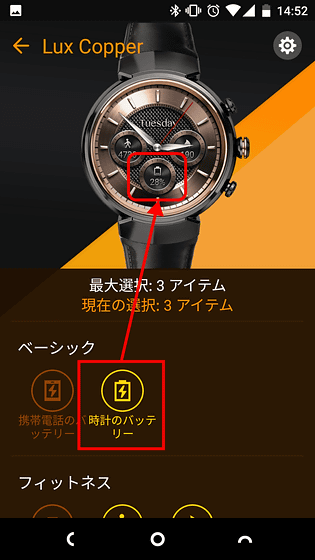 By tapping the icon in the application you can turn the display on and off ....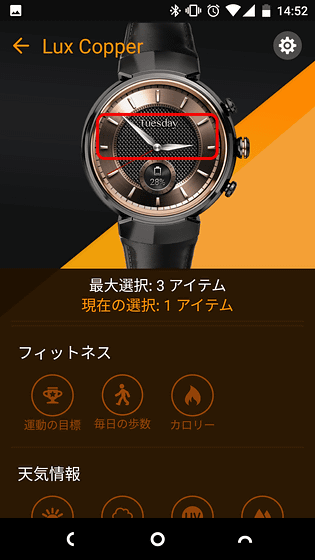 It is OK if you customize it as you like.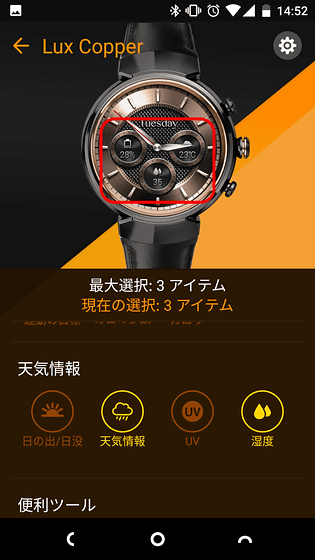 For example, when you tap the step number widget ......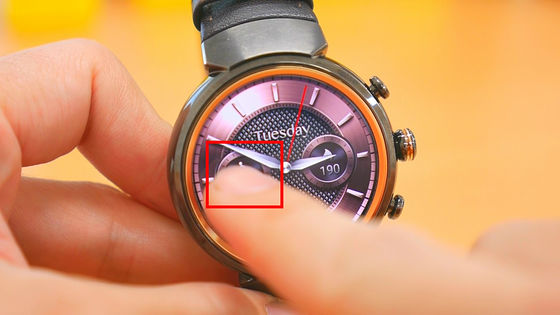 You can immediately access the fitness app.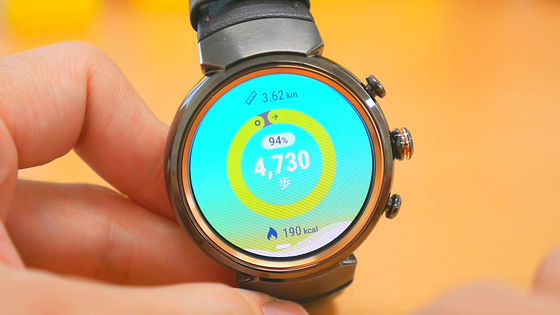 ◆ Swipe & Tap Operation
With ZenWatch 3 you can swipe & tap to access various apps. Swipe left from the watch face ......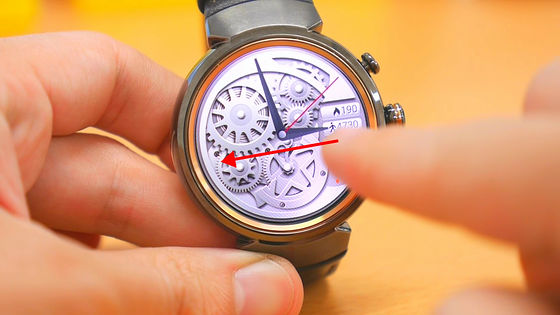 The application list is displayed.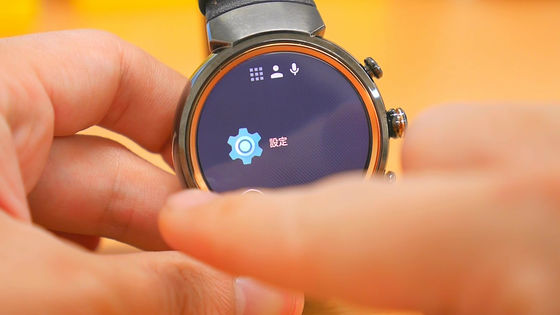 As you swipe upwards, the Android Wear app you are downloading on your smartphone will scroll.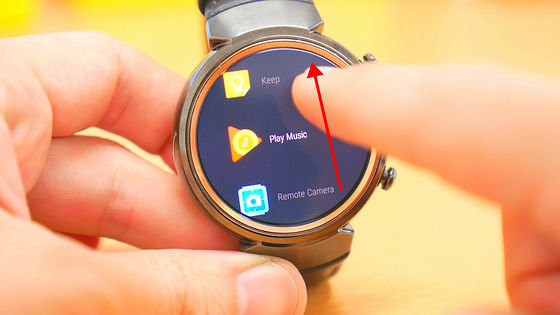 Swipe the application list to the left ... ....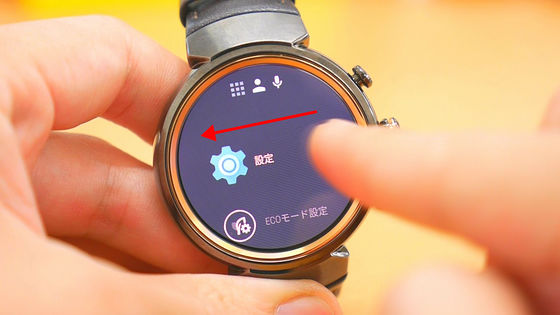 The history of the contact is displayed. Tap any one ......



It is possible to call SMS or call.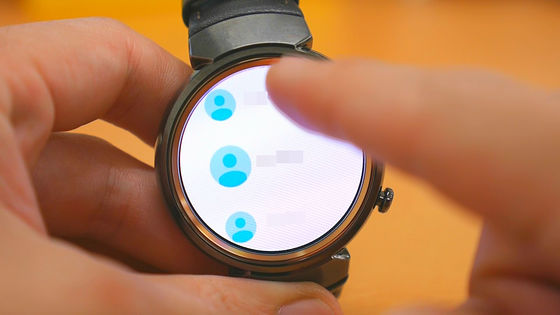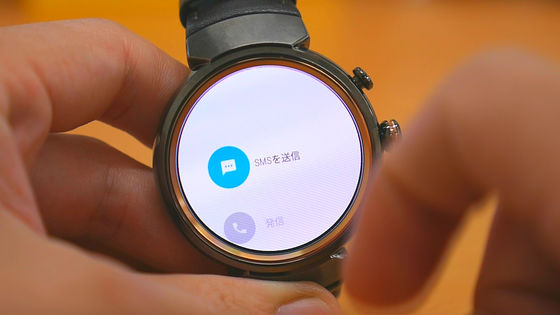 Notification of e-mail etc. is displayed as "card" in the lower half of the watch face as follows.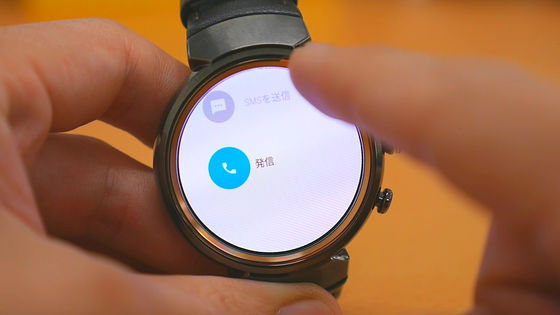 When pulling up from the bottom to the top it is possible to display all the cards.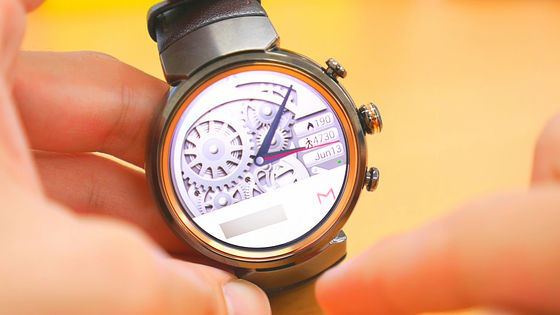 Swipe up further to see another card.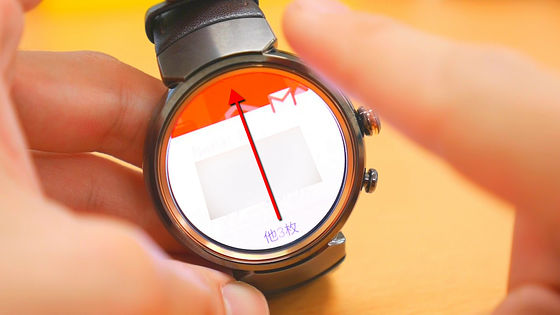 When swiping each card to the right, actions that can be executed are displayed for each application.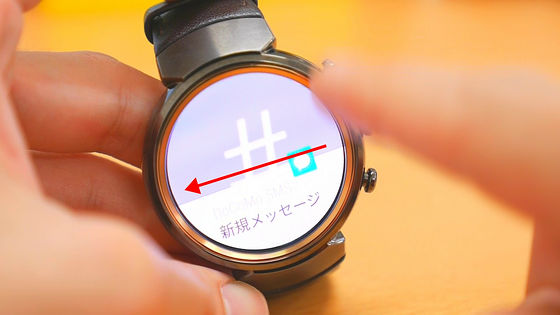 For example, you can reply with SMS.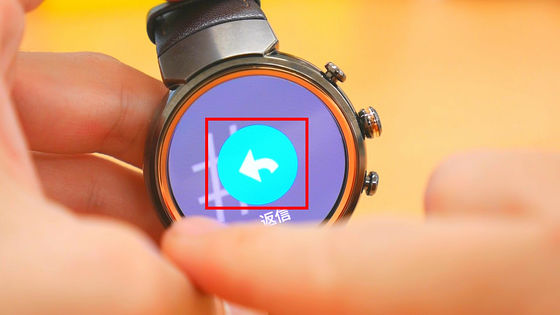 If Smart Watch equipped with Android Wear 2.0, there are also models that can reply by keyboard, but with ZenWatch 3 speech recognition ......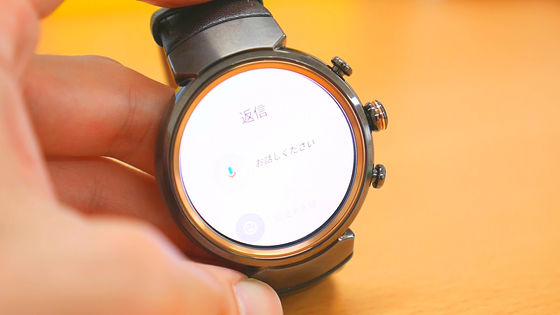 It is possible to draw an emoji and reply.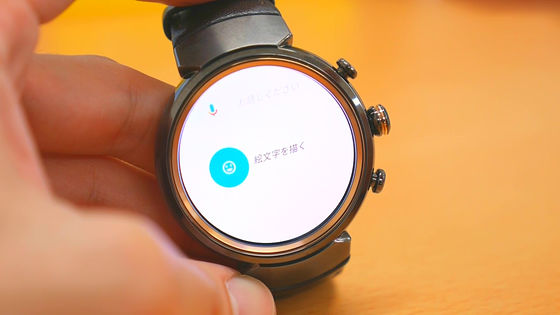 You can hide cards that you no longer need by swiping to the right by swiping to the right.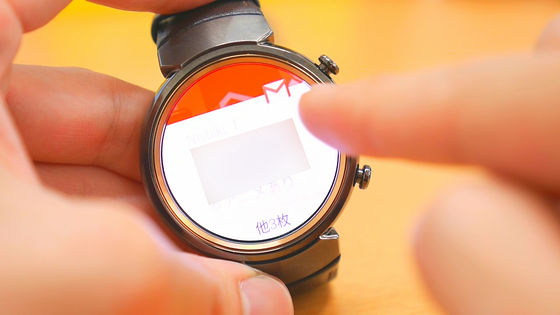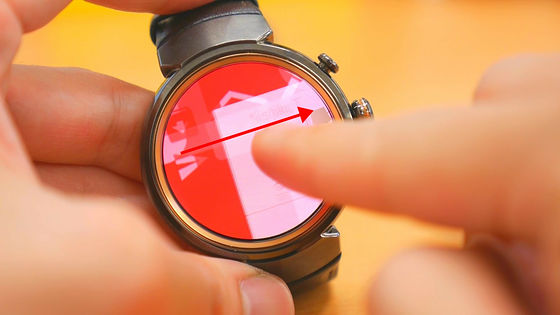 Also swipe the watch face from the top down ... ...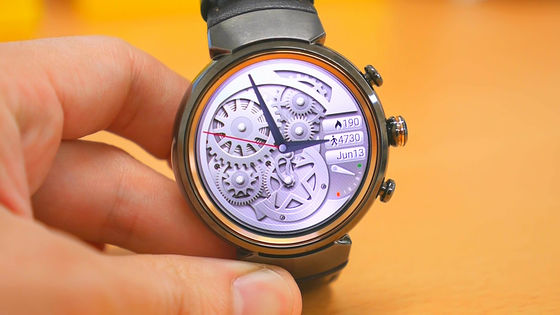 You can call up various setup menus. The first is to switch "display / hide notification".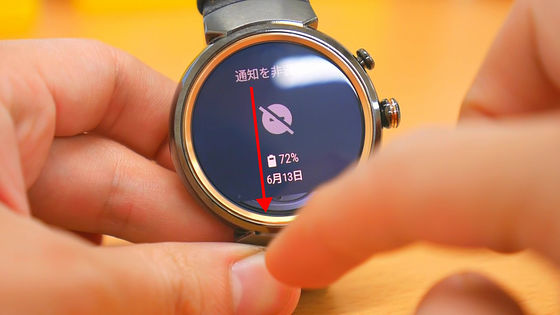 As you swipe to the left, "on / off of sound", "on / off of theater mode", "brightness adjustment", "setting" are displayed and it is possible to switch various settings quickly.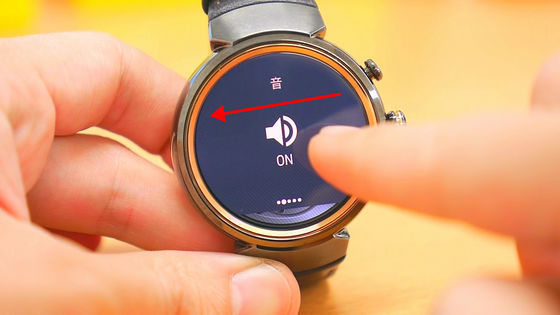 ◆ Voice operation from "Ok Google"
The smart watch can be used smartly if it can be operated by speech recognition for a small display, but I felt the accuracy of speech recognition in Japanese was high if ZenWatch 3 was a quiet place. Although it did not respond in train stations and on the streets of downtown streets in many cases, it is possible to start navigating Google Maps by voice alone or check the weather. You can understand how you actually operate ZenWatch 3 with speech recognition by looking at the following movie.

Launch Google Maps ASUS "ZenWatch 3" with speech recognition & weather confirmation - YouTube


◆ When you operate by swinging your wrist, like this
In Android Wear 2.0Operate some functions with wrist movementIt is possible to do. With ZenWatch 3 compatible with Android Wear 2.0, you can pull down the setting from above the watch face with "turn your watch slowly toward the other side and quickly restore", "Push the watch quickly toward the other side and slowly restore it "It is possible to call a notification card from under the watch face. Although it is hard to understand in terms of characters, it is an intuitive operation method so it is an action that gets used to it soon, and remembering it makes it a fairly useful function because you can check notices etc without touching the watch.

You can see how you actually operate ZenWatch 3 with wrist movement from the following movie.

When you operate ASUS "ZenWatch 3" by wrist movement, it feels like this - YouTube


◆ Transit Information
In ZenWatch 3, you can use various methods such as tracking step count and calorie expenditure with fitness application, receiving phone calls, playing mini games, leaving notes with voice recognition on Google Keep. For example,Transit"With the application, it is possible to display the route searched by smartphone with ZenWatch 3, and it is a useful feature to the ground.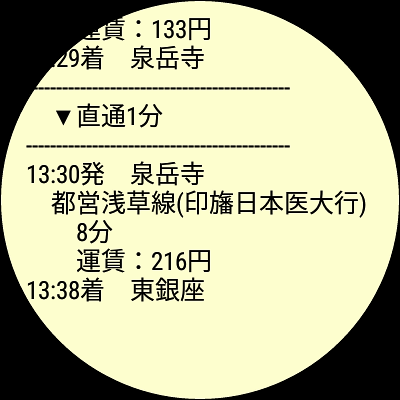 To display transit information with ZenWatch 3, search the route with the application ... ....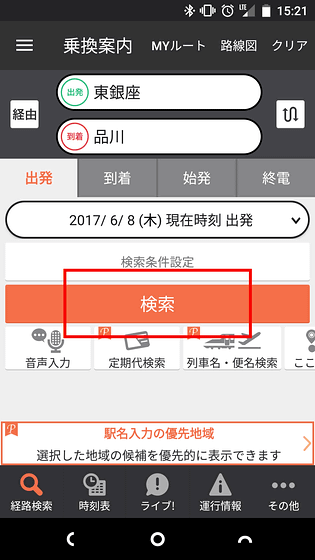 Tap "Send / register this route" at the bottom of the root screen.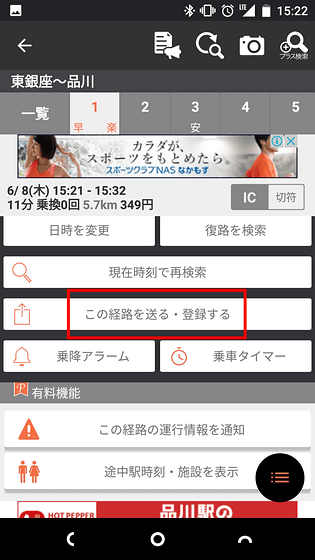 Tap "Smart Watch"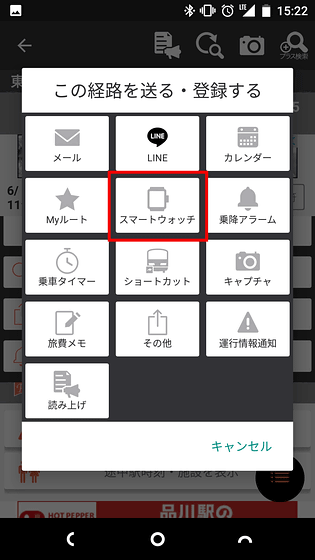 Tap "Send to Android Wear"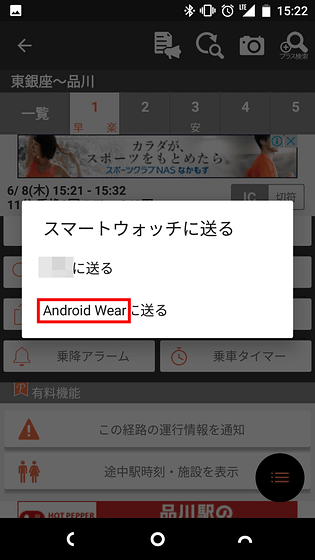 If you tap "Yes" it is OK.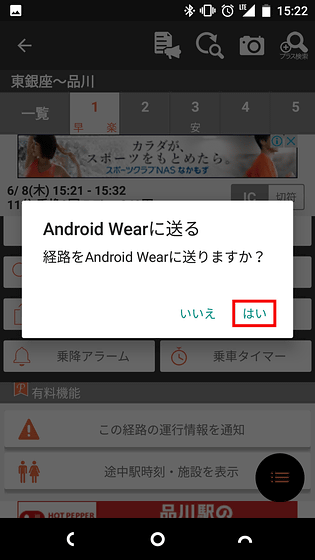 ◆ Hold and charge the battery
The battery capacity of ZenWatch 3 is 340 mAh, which is about the same as Apple Watch Series 2 (42 mm) with 334 mAh battery. Actually using it has full day feeling, depending on how to use it may have two full days, but basically it feels necessary to charge every day. Although it feels a little troublesome to charge every day, ZenWatch 3 is very fast charging speed, and it can be recharged from 0% to full tan in 50 minutes in spec. When I actually verified it with 0% ZenWatch 3, it started charging at 11:28 and immediately it got 8% ......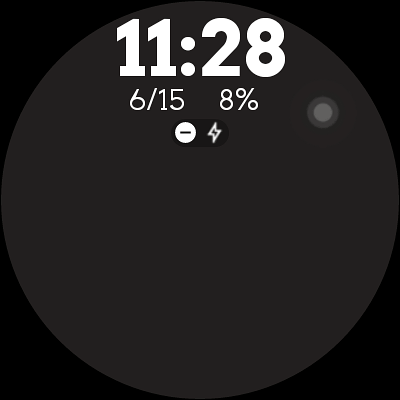 About twenty five minutes after approximately 30 minutes it became almost 94% of the full. For example, even if you forget to charge before going to bed, you can wake up in the morning and charge it for half a minute even if you charge for 30 minutes.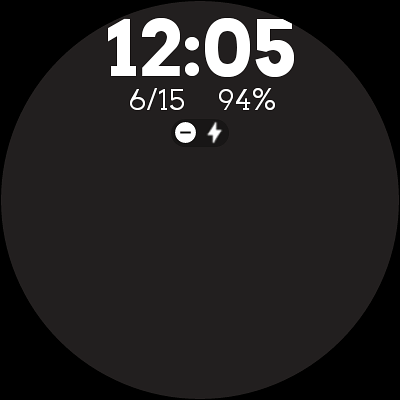 As a result of using ZenWatch 3 for about 2 weeks, we can check the smartphone notification with a wrist watch and read the LINE, so the number of times to get out of the pocket from the smartphone has decreased. The most useful thing is that you can use "Google Maps", you can not display the route using transportation, but you can display it if you walk on foot, you do not have to check the map with your smartphone many times. I can not use Google Maps with Apple Watch, but I was surprised that "It is so different ... ...." Also, the design like an ordinary wristwatch was combined with various fashion, and there were also times that I was surprised at "It's a smart watch!"

Incidentally,ZenWatch 3The body + rubber band combination is the lowest price, the list price is 36504 yen. When it is made to the genuine leather belt used in the review, the list price will be 30,744 yen including tax. The combination of the main body + genuine leather belts on Amazon is 36,670 yen at the time of article creation.

Amazon.co.jp: ASUS ZenWatch 3 Gunmetal / Dark Brown WI 503 Q-LBR 04: Home Appliances / Cameras