ASUS 'Android Wear' equipped smart watch 'ZenWatch' haste photo review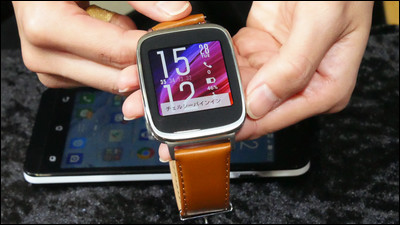 Stylish design using real leather "ZenWatch"Was held on Tuesday, October 28, 2014ASUS mobile new product launch meetingIt was announced in. We loaded Android Wear, and in conjunction with ZenFone 5 which was also announced, it was made to be able to use the unique functions of ASUS, such as schedule management and doing list, I actually touched it.

ASUS
http://shop.asus.co.jp/zenfone/item/ASUS%20ZenWatch%EF%BC%88WI500Q%EF%BC%89/

People in the touch & trie venue of ASUS recital.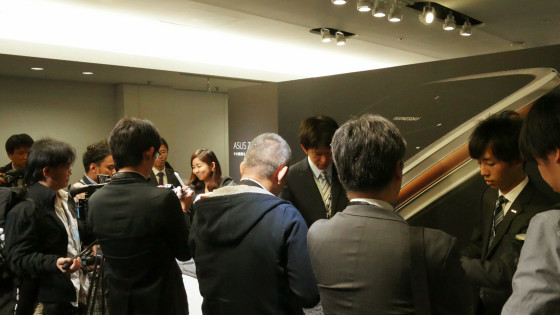 I found a figure of ZenWatch behind a crowd of people.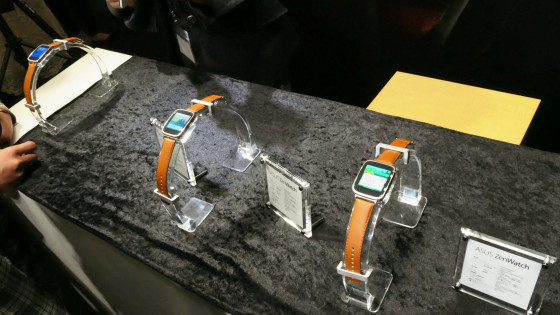 This is ZenWatch. It is 50.6 mm in height × 39.8 mm in width × 7.9 to 9.4 mm in depth.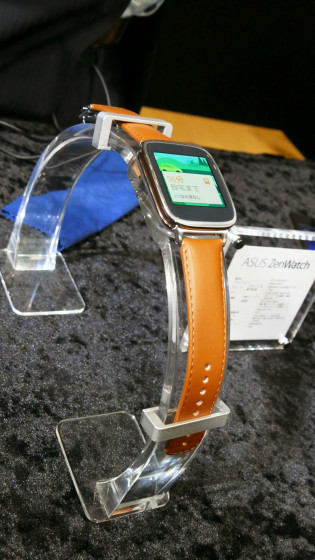 The wrist belt is made of real leather, it is a stylish design like a normal watch.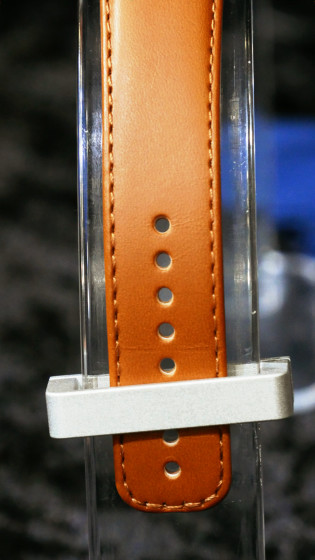 It is about this size when you actually pick it up.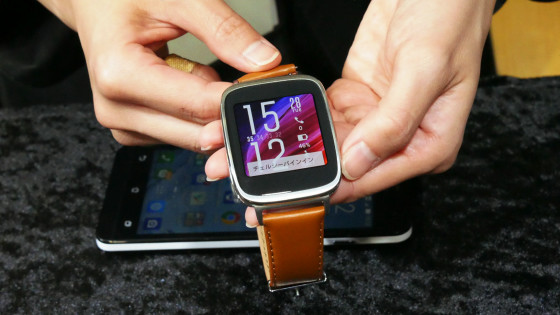 This connection is like this.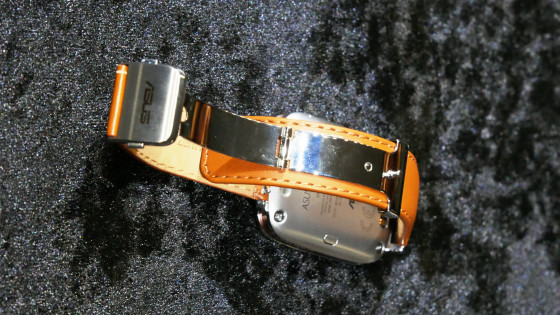 ASUS logo was included.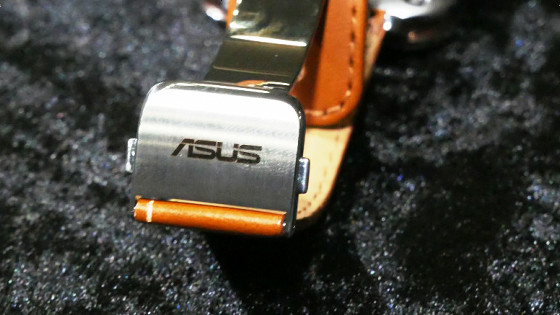 It is said that the microphone is carried around the lower right corner of the main unit, and the clock is supposed to be attached to the left hand, but you can pick up the sound even if it is attached to the right hand.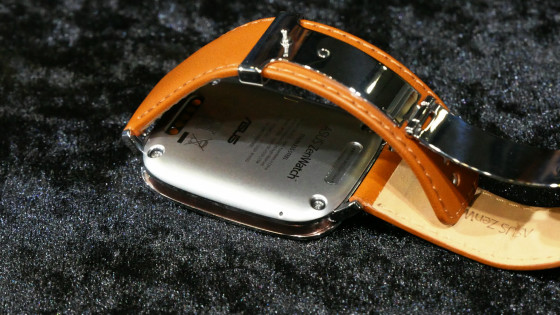 Because it uses real leather, it is not suitable for sports, but the wrist belt can be removed easily, it can be replaced with a commercially available belt.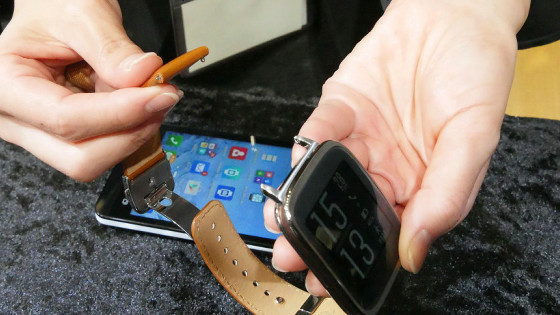 When attached to the arm it is like this. Display is 1.63 inch, 2.5 D curved organic EL (AMOLED). The resolution is 320 × 320 and 278 dpi.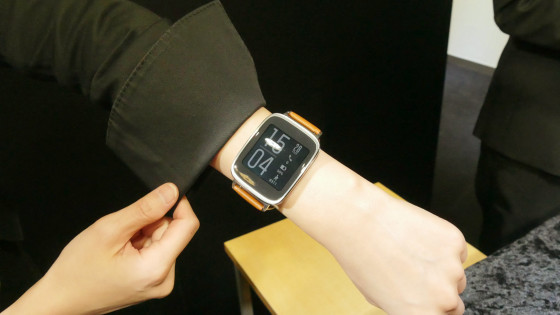 Of course the touch panel. It is equipped with Android Wear, battery running time is about 1 day.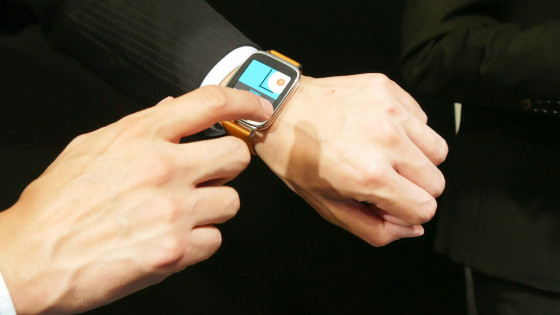 The dial design can be changed. This is a type that displays a large number, and the date, phone icon, battery icon are lined up on the right side.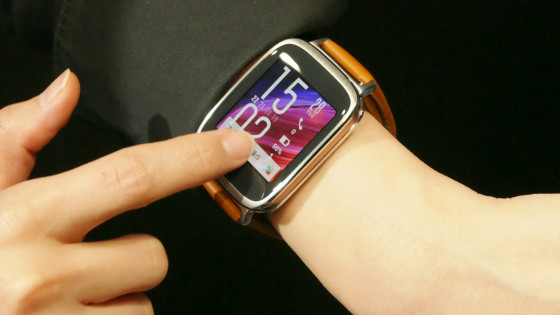 There are not only types of letters but also regular dial types.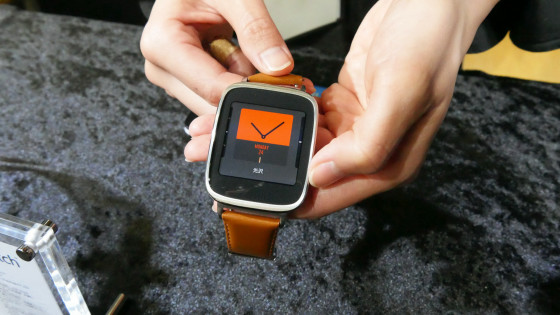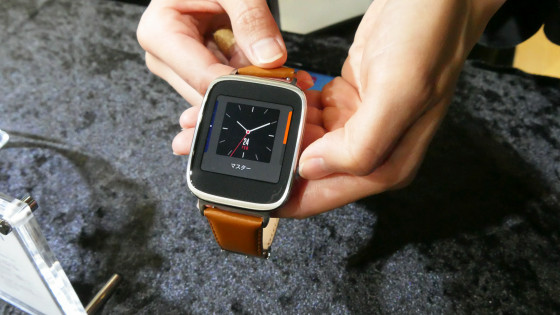 Although it seems that you can check incoming smartphone calls, you can not talk, so you need to cooperate with smartphones when making calls. If it is mail or LINE message exchange, you can do it by ZenWatch alone using speech recognition.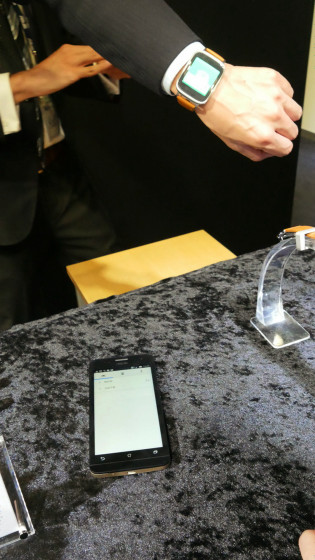 You can also check the tasks registered on the smartphone with ZenWatch.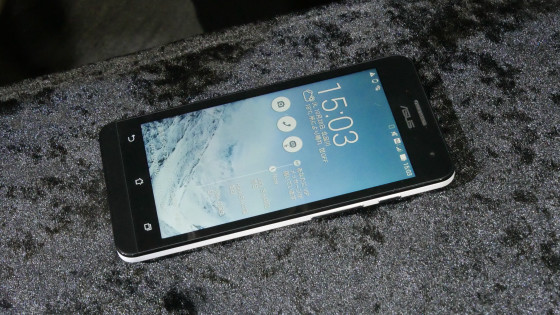 Tasks are displayed as follows.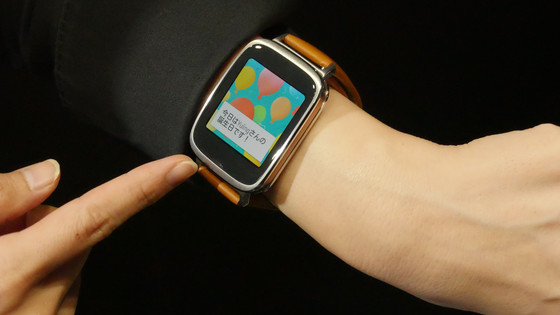 I will search using the voice recognition function. Talking to "GIGAZINE" and "Liquid Crystal" after "OK, Google" ...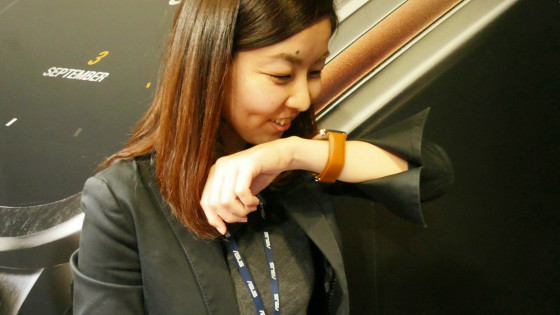 Google search results are displayed on the screen.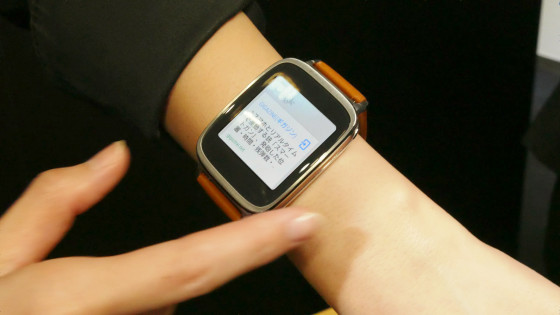 The actual website is displayed on the smartphone. In addition, it is difficult to recognize speech a little when there are many people, and there are places where it is difficult to recognize Japanese searching in Japanese, so I would like to expect improvements in future functions.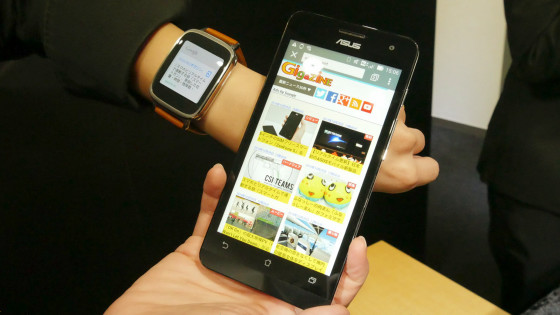 When returning to the home screen from each function, it is OK if you cover the liquid crystal by hand like this.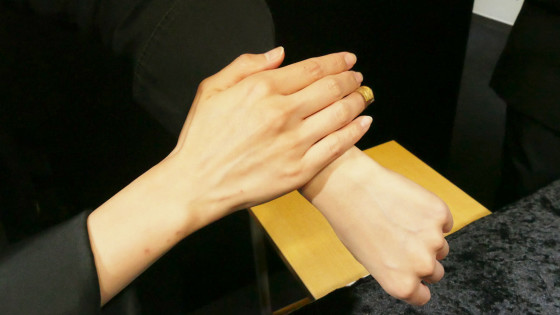 I will tell ZenWatch where I want to go.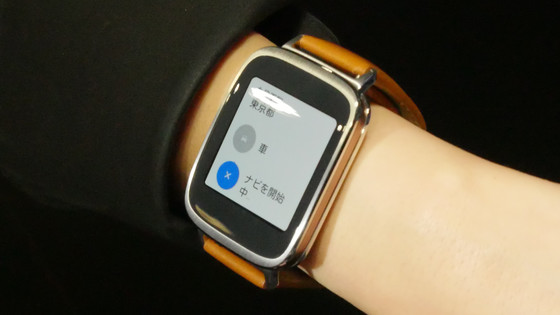 Then I was able to display the route etc on the smartphone.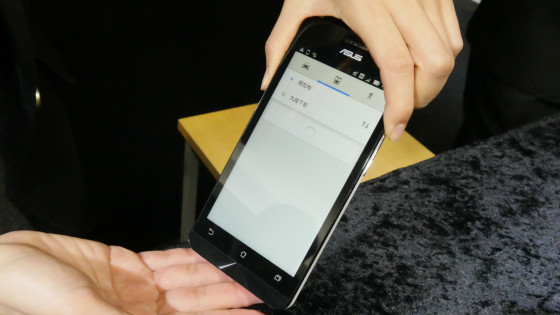 You can also link with smartphone cameras. I can launch the application with audio, but since it means that the application can be launched even by hand, this time I had the application launch from the menu by hand.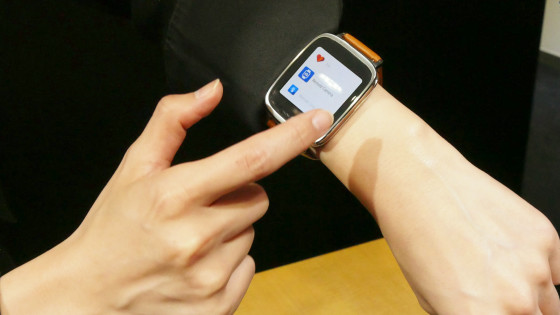 With this kind of feeling, you can display what you took with your smartphone's rear camera on the ZenWatch LCD, so you can take self-shot with higher image quality than using a smartphone's in camera.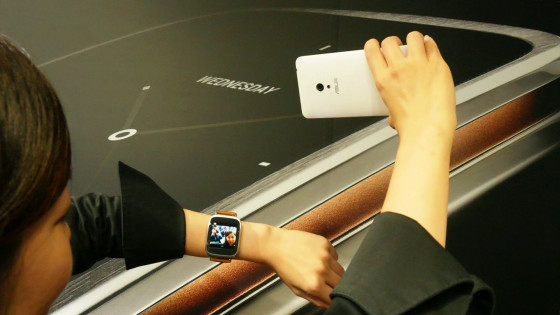 ZenWatch is equipped with a 9 axis sensor such as electronic compass, accelerometer, gyro sensor and heart rate sensor, so you can turn off the shutter just by turning your arm around.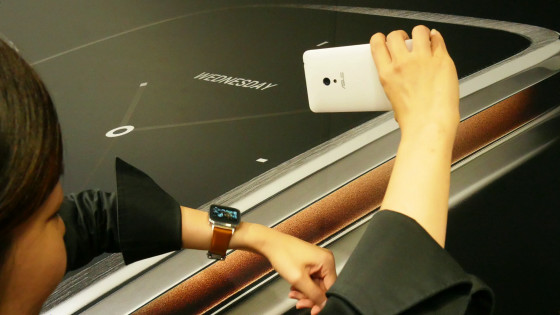 You can also use ZenWatch to call smartphones or, on the other hand, use smartphones to pinpoint the existence of ZenWatch.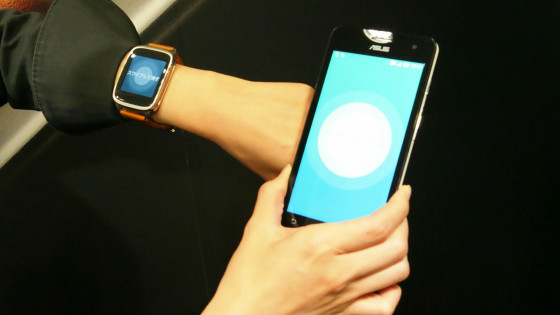 In addition, the price is 31,284 yen, the planned release date is late November 2014.