Smart watch "Rog G Watch R" with a round face and a crown button also hasty movie & photo review


A wrist watch type wearable terminal adopting the world's first full circular P-OLED (plastic organic EL) display "LG G Watch R"But,Au presentation 2014 WinterSince it was exhibited at the touch & try venue, I checked what kind of terminal it was.

【Press Release】 Launch of the new wearable terminal "LG G Watch R" from "au + 1 collection" in early December nationwide | Press Release | LG Electronics Japan
http://www.lg.com/jp/press-releases/20141027-lg-g-watch-r-w110

This is LG G Watch R. It is the world's first round display smart watch.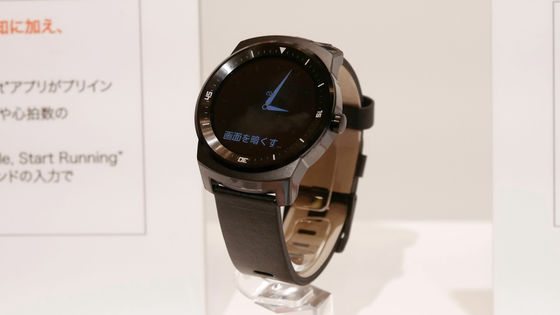 LG G Watch R is paired with an Android terminal equipped with Android 4.3 or higher, the processor is 1.2 GHz Qualcomm Snapdragon 400, the display is a 1.3 inch P-OLED display (320 × 320), the internal storage is 4 GB EMMC, RAM 512 MB, battery 410 mAh, other sensors as gyroscope · accelerometer · compass · barometric pressure sensor · heart rate detection (PPG) etc. are carried. Furthermore, there is also a waterproof dustproof function equivalent to IP 67.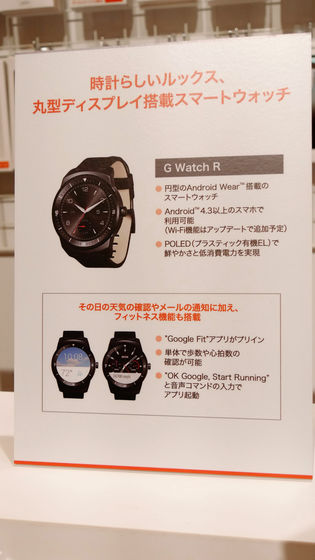 When I try to attach it to the arms, it looks like this, the feeling I've seen is perfectly an ordinary watch, and the weight is not much different from ordinary watches.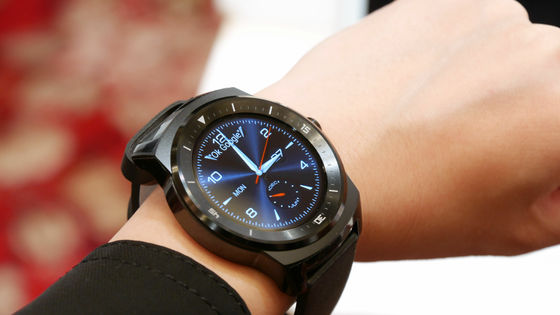 From the side it looks like this.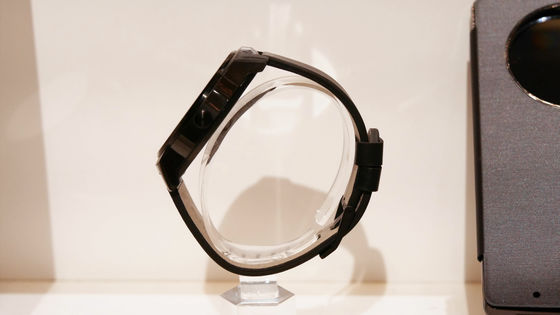 On the right side is a crown-shaped home button. Although pressing it will return to the home screen, it is impossible to turn around and operate the terminal.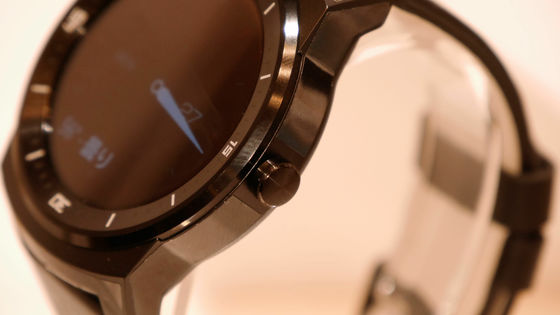 The back is like this.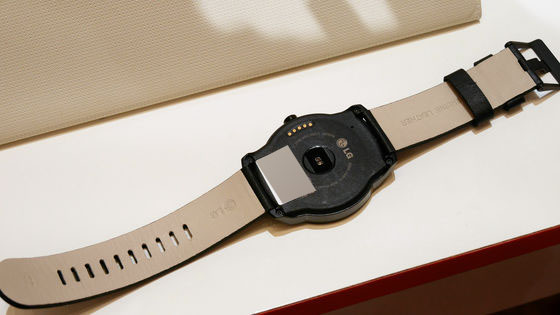 There is a sensor for heart rate detection and a terminal for charging on the back. There was a little indentation in the charging terminal part.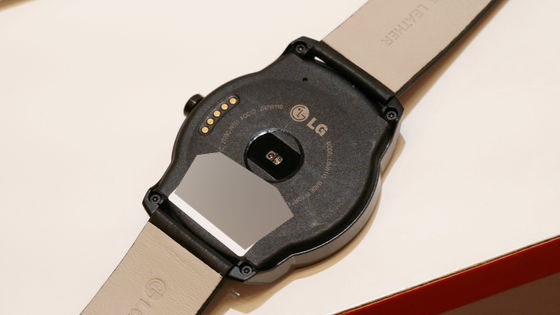 The letter and logo of LG on the belt.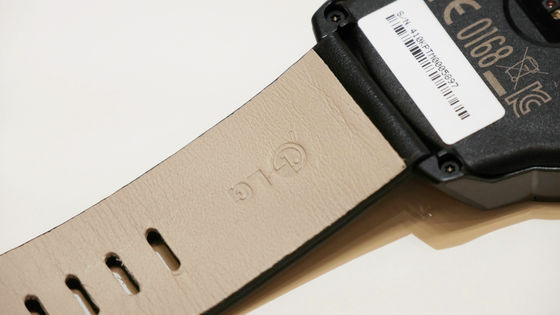 Normally the brightness of the display is lowered to the level where only the hands of the watch can be seen.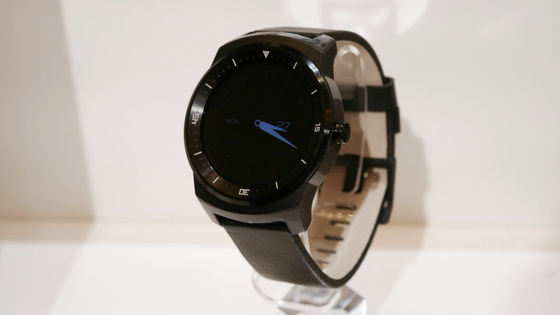 When a notification comes, a notification appears at the bottom of the watch face like this.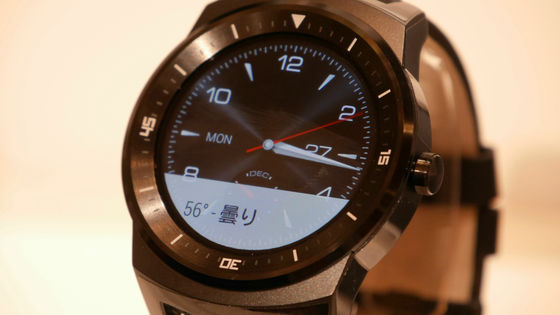 Swiping this upward will display the notification content.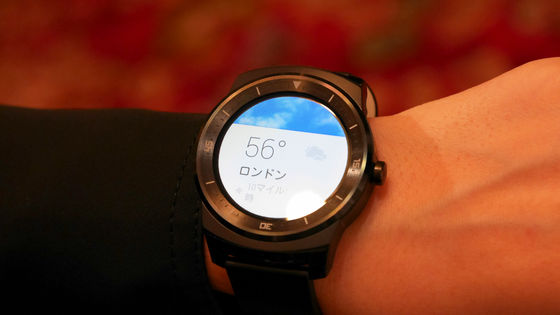 So when I actually operate LG G Watch R, it looks like the following.

Operating "LG G Watch R" looks something like this - YouTube


Of course you can also change the watch face.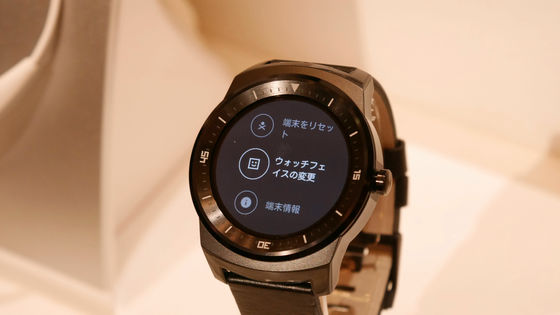 Looking at the following movie, you can see that LG G Watch R has quite a lot of watch faces.

"LG G Watch R" watch face variation - YouTube


In addition, "LG G Watch R" will be on sale at "au + 1 collection" from the beginning of December,Also selling from GoogleIt will be.