Watch type wearable device "GALAXY Gear" started selling on less than 30,000 yen on September 25, it actually looks like this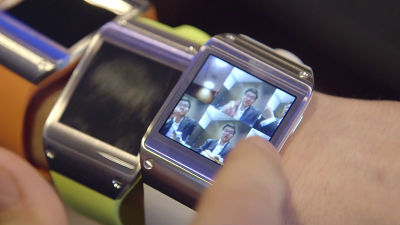 Local time in Berlin, Germany Local time from September 6th The world's largest appliance fair "IFA 2013Started. Prior to that, Samsung Electronics implemented a new product release event "SAMSUNG UNPACKED 2013", and wearable wearable device "Samsung GALAXY GearWe announced.

Introducing GALAXY Gear, a Wearable Device | SAMSUNG TOMORROW Global
http://global.samsungtomorrow.com/?p=27422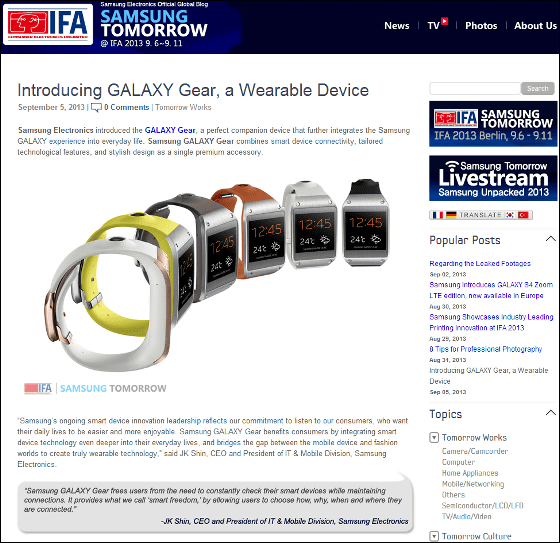 "Samsung GALAXY Gear" is positioned as a premium accessory that can be linked with Samsung's "Galaxy" series of smartphones and tablets.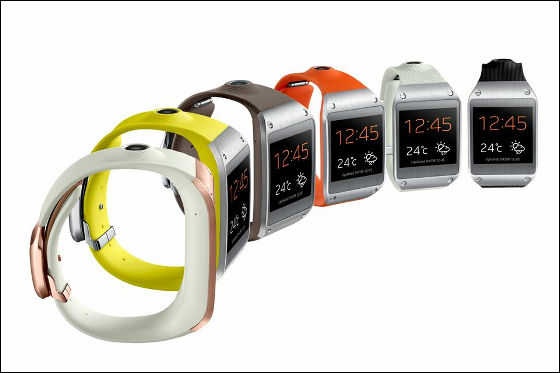 Although it looks like a wristwatch, it can be used as it is as a clock, but by connecting with the Galaxy series it is possible to notify incoming calls, reception of SMS · mail etc etc. Speakers are built in, so you can use hands-free voice operations when using.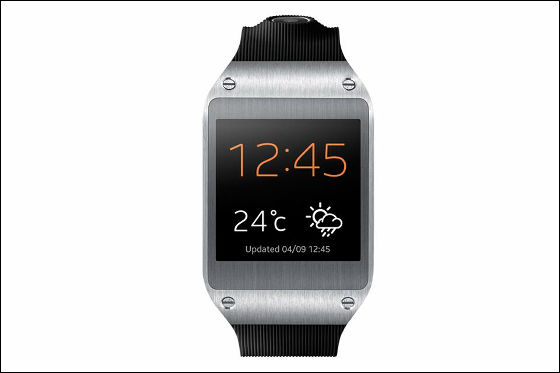 In addition, a 1.9 megapixel camera is built in and it is possible to save events in everyday life with photos and images.

In terms of security, it has an auto lock function. When you leave 1.5 m or more away from the connected smartphone, the screen is locked and the lock is released automatically when the smartphone comes back within 1.5 m again. If you forget your smartphone somewhere, you can find it with the Find My Device function.

Because it is a wristwatch type so you can wear it all the time, you can also use it as a music player controller, a health meter using built-in sensor.

Because the display part is 55.6 mm × 36.8 mm in size, it is about a bigger watch for men. The Super AMOLED display is 1.63 inches in size and 320 x 320 resolution. The thickness is 11.1 mm, the weight is 73.8 g. 800 MHz processor, 512 MB of RAM, 4 GB internal memory, acceleration sensor, gyro sensor, Bluetooth 4.0 + BLE compatible. Battery capacity is 315 mAh.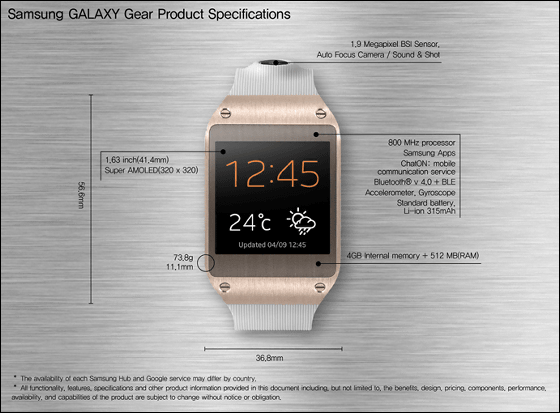 Here is what you actually wear.

Samsung Galaxy Gear hands on - IFA 2013 - YouTube


State displaying time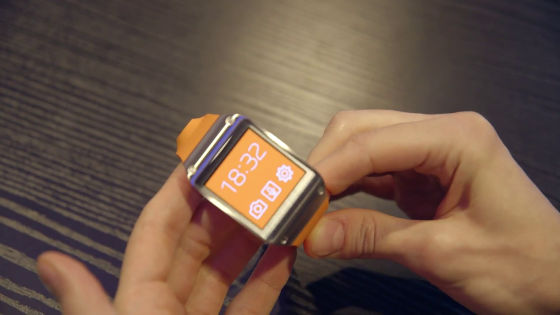 This thickness is about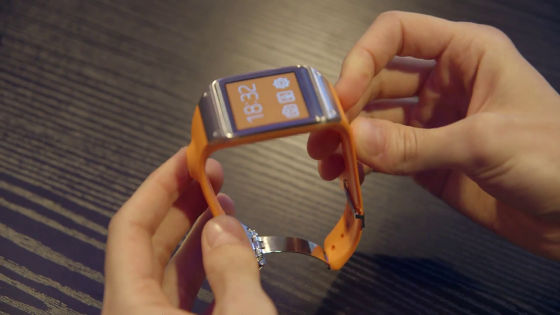 It seems not to be much different from the large screen digital watch ... ...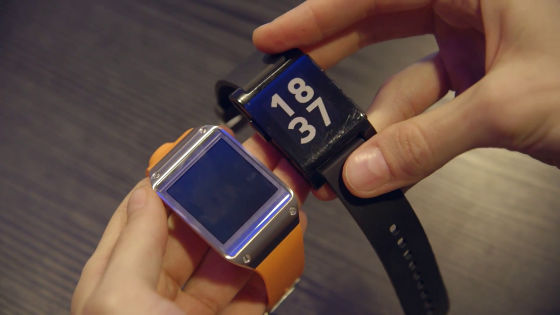 The camera is built in the belt part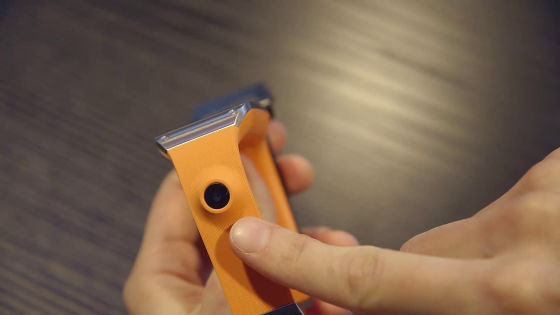 Speaker built in buckle part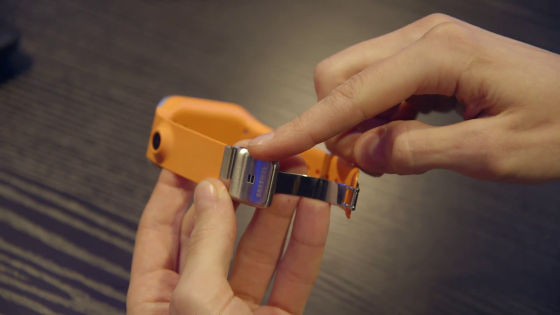 Color development seems to be six colors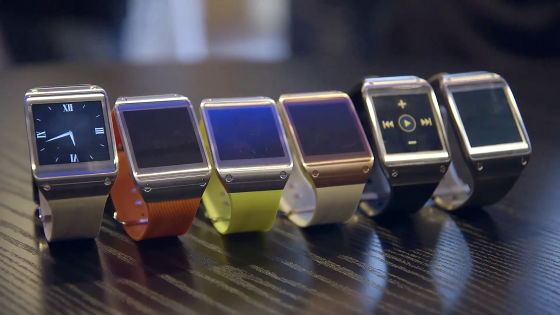 Orange and yellow are pretty eye-catching



Photographic reviews are on the way

Gallery: Samsung Galaxy Gear hands-on gallery | The Verge
http://www.theverge.com/2013/9/4/4691538/samsung-galaxy-gear-hands-on-photos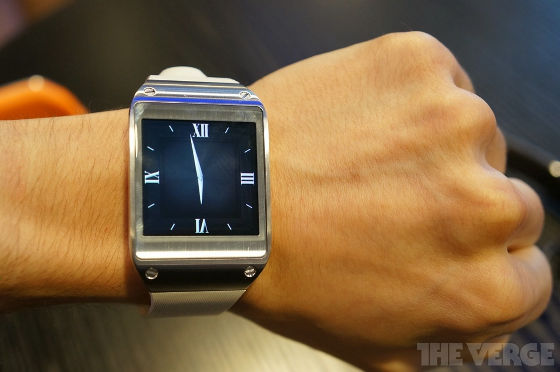 The price is 299 dollars (about 19,800 yen), sales start from September 25. However, sales in Japan and the United States will start in October.