5.7 inches "GALAXY Note 3" newly appeared, when actually using it in hands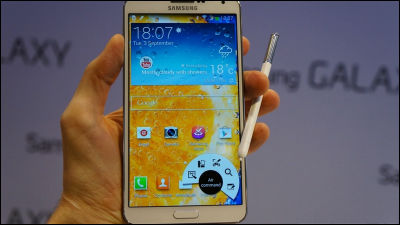 Samsung ElectronicsLaunched a new product announcement event "SAMSUNG UNPACKED 2013", among which the latest work of the GALAXY Note series "GALAXY Note 3We announced.

Introducing Samsung GALAXY Note 3, Design the Story of your Life | SAMSUNG TOMORROW Global
http://global.samsungtomorrow.com/?p=27425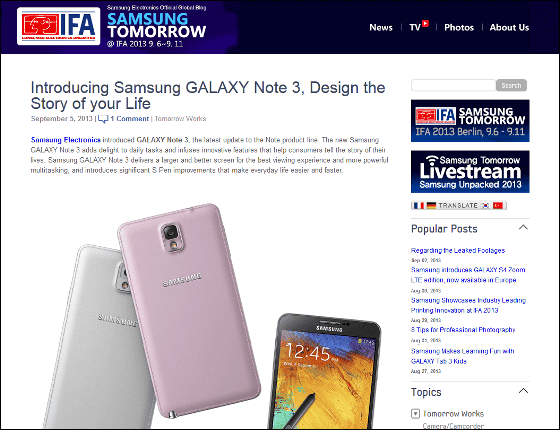 Samsung's Galaxy Note 3 is bigger, faster, thinner, and lighter, but is any any?? | The Verge
http://www.theverge.com/2013/9/4/4693206/samsung-galaxy-note-3-specs-features-release-date-price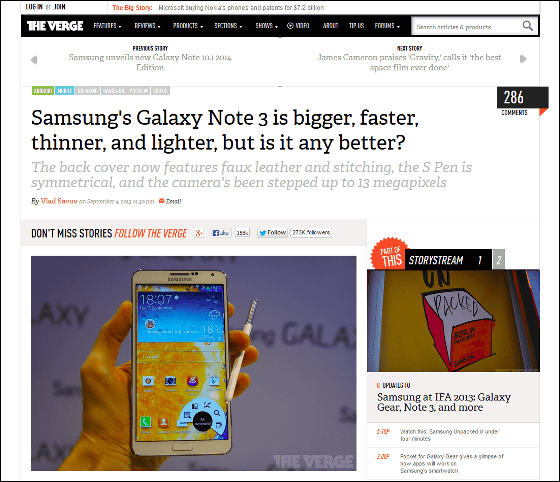 GALAXY Note 3 is equipped with a 5.7-inch full HDSUPER AMOLED display for multitasking, 8.3 mm in thickness weighing 168 g and GALAXY Note 2 achieves a size reduction of 1.4 mm in weight and 16 g in weight. In addition, the 4-core 2.3 GHz processor is installed in the LTE-compatible model, and the 8-core 1.9 GHz processor is installed in the 3G-compatible model. Memory of 3 GB maximum is piled up, 3200 mAh high capacity battery is adopted to make it possible to use for a long time, 13 megapixel camera and CRI LED lighting on the back.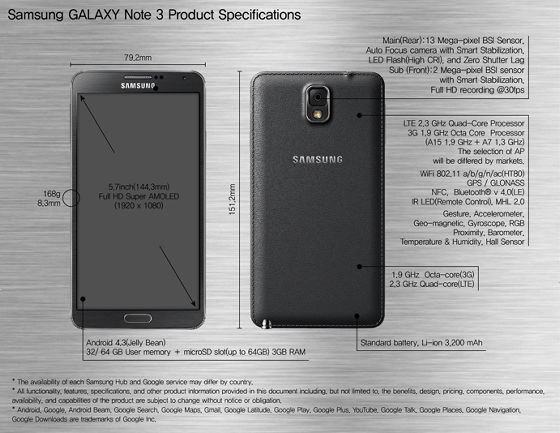 The color variation is the schedule of all three colors, this is Jet Black.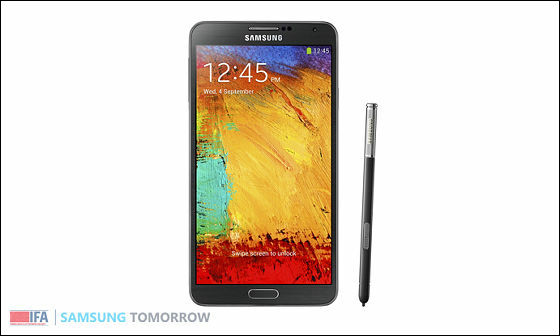 Classic White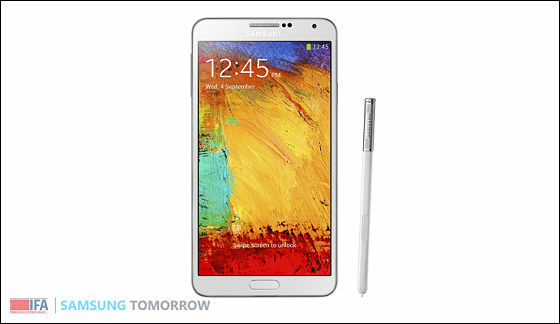 Blush Pink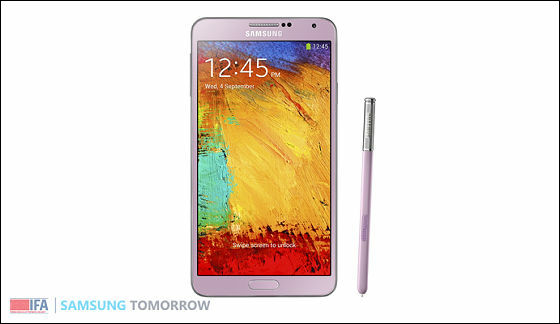 When I actually have it in my hand this size feeling.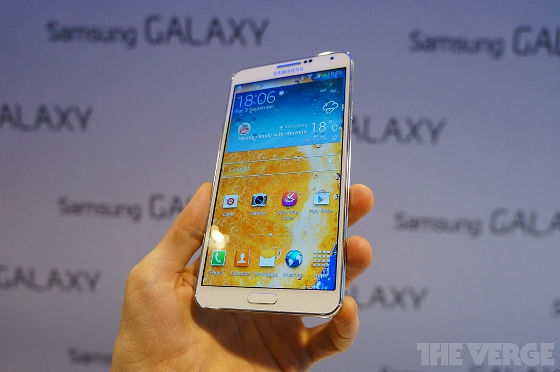 side.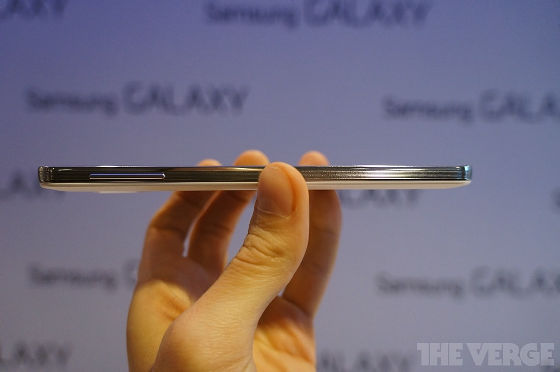 GALAXY Note 3 and S pen.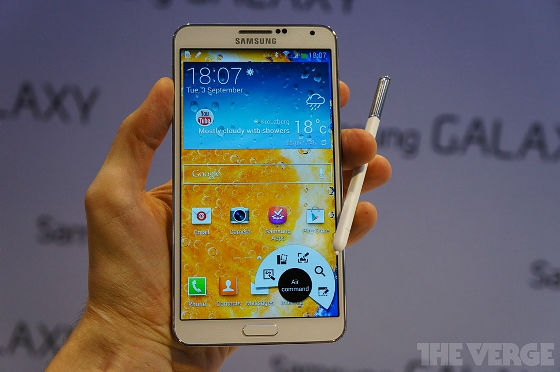 You can keep the S pen on the bottom.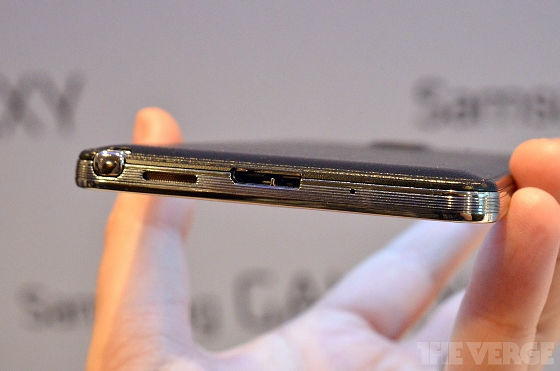 13 megapixel camera on the back.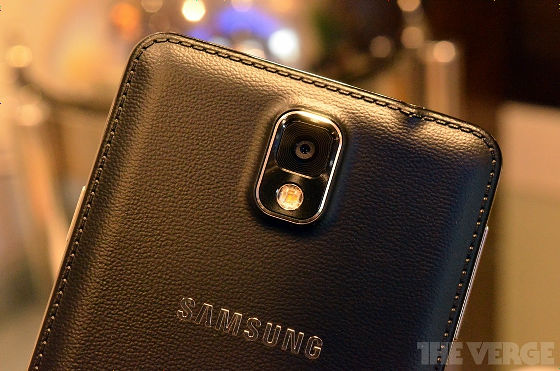 It is like this when shooting with a camera.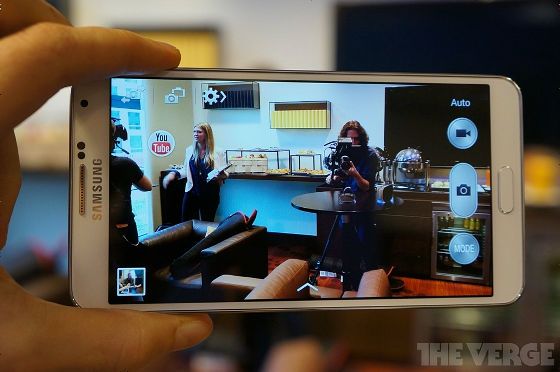 back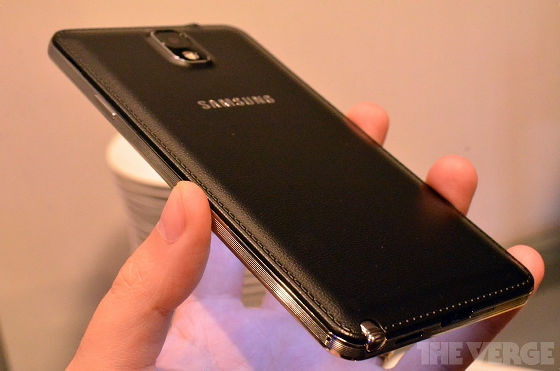 Also, the rear cover of GALAXY Note 3 is removable and will be able to replace the back cover that can be purchased with additional options.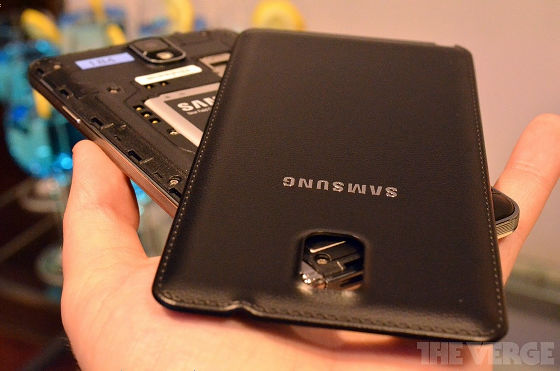 Further exclusive cover.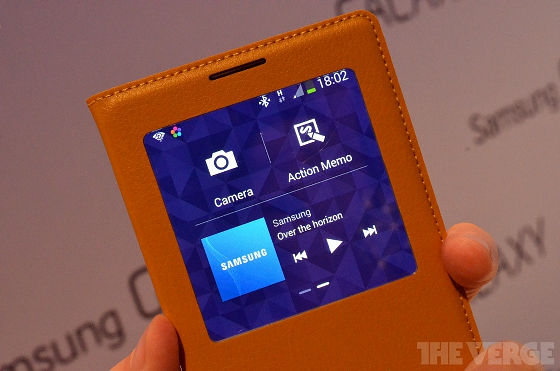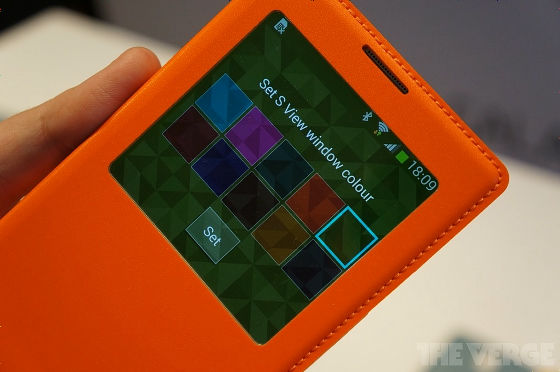 There seems to be abundant color variations of the rear cover and special cover.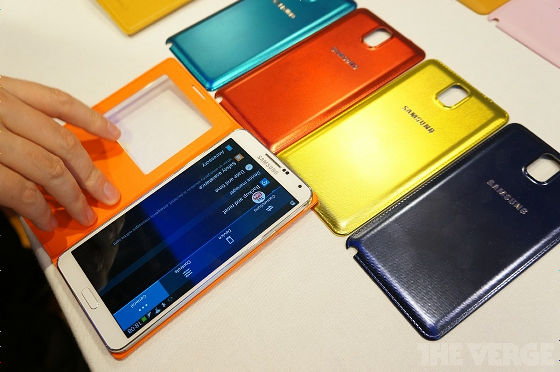 The new S pen has one button for operation, and when you click on thisAir CommandYou can use the function called. It is now possible to open several applications from this Air Command so that users of GALAXY Note 3 get a better multitasking environment such as using a calculator or doing research with a browser while watching YouTube It seems that you can do.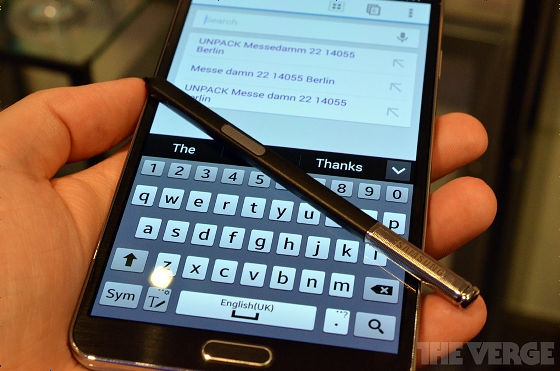 You can see the touch of Galaxy Note 3 from the following movie.

Samsung Galaxy Note 3 hands on - IFA 2013 - YouTube


Samsung Galaxy Note 3 Hands on! - YouTube


Samsung Galaxy Note 3: 5, 7 - Zoll - Phablet mit Full - HD - Super - AMOLED - Display - YouTube


There is also a movie compared with the previous model "Note 2".

Samsung Galaxy Note 3 vs Note 2: Quick Look - YouTube


The release date in Japan has not been decided yet.