Waterproof and dustproof with fingerprint sensor, a smartphone "Galaxy S5" capable of shooting 4K movies has appeared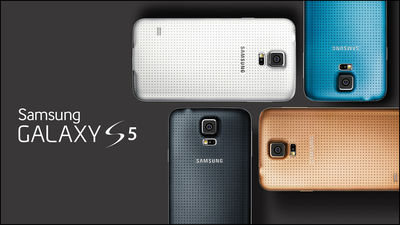 It started on 24th February 2014 in local timeMobile World Congress 2014(MWC 2014), Samsung's new flagship model "Galaxy S5"Was announced.

Samsung Galaxy S5 - Samsung Mobile Press
https://www.samsungmobilepress.com/unpacked2014/main.asp

Galaxy S5 - Samsung Mobile Press
http://www.samsungmobilepress.com/2014/02/25/GALAXY-S5

This is Galaxy S5's charcoal Black. The display was upgraded to 5.1 inches,IP 67Dustproof and waterproof performance.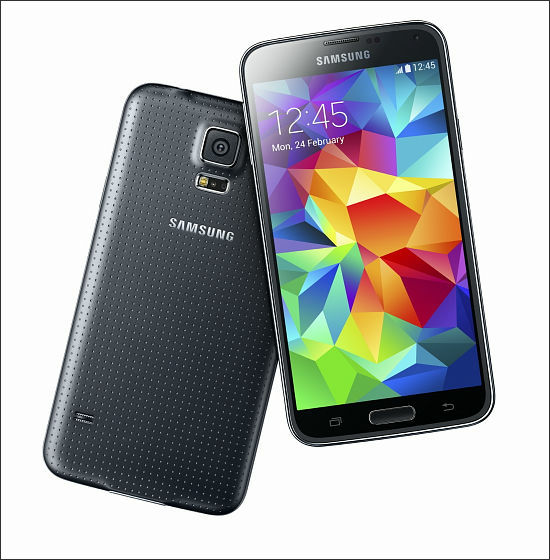 The OS has the latest Android 4.4.2, and the fingerprint sensor like the iPhone 5s is mounted on the home button. This fingerprint sensor operates with a swipe action unlike the iPhone 5s. It will be possible to lock the screen using the fingerprint authentication system and pay via mobile.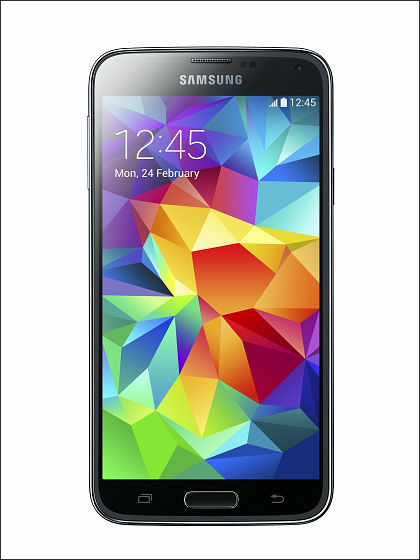 Small holes are regularly lined up on the back, and it looks like a metal with a glossy appearance.



Top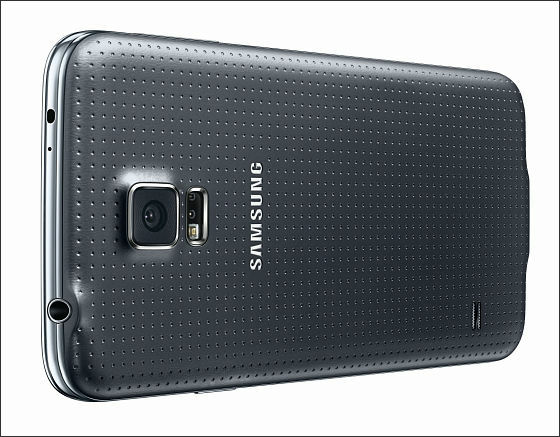 Bottom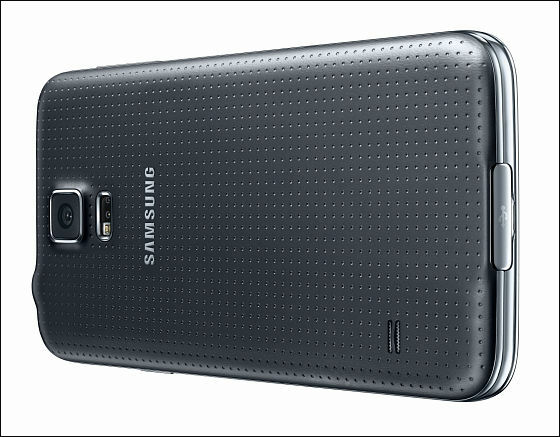 Left and right sides





The rear camera is 16 megapixels and it is possible to shoot 4K (3840 × 2160) movies. And under the camera there is a sensor to measure the heart rate along with the flash.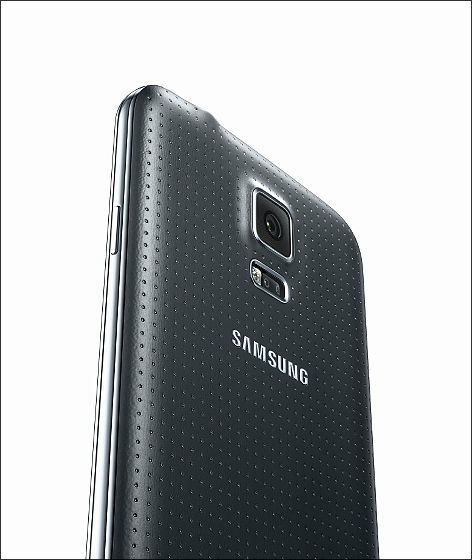 Color is four color expansion, this is copper Gold.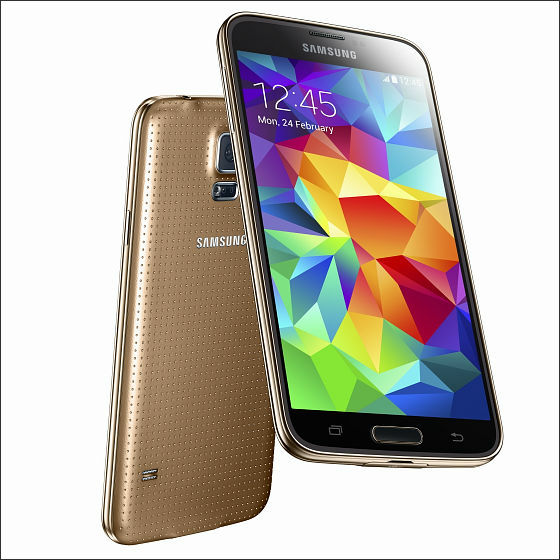 Electric Blue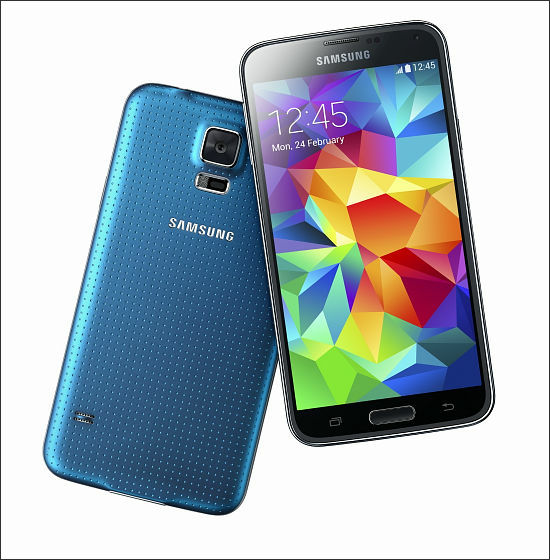 Shimmery White



Galaxy S5 is about this size feeling when a woman has it.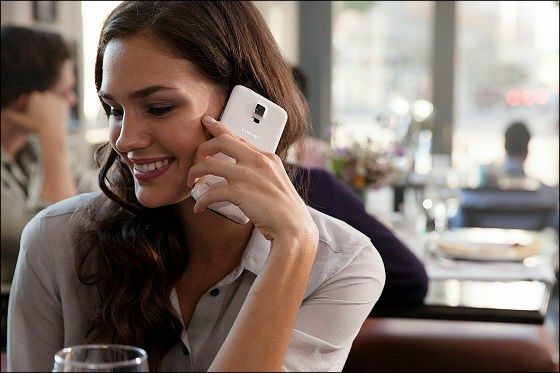 Since the resolution of the display is full HD (1920 × 1080), it is necessary to pay attention to that you can not fully enjoy the definition of the movie on the terminal even if you can shoot a 4K movie.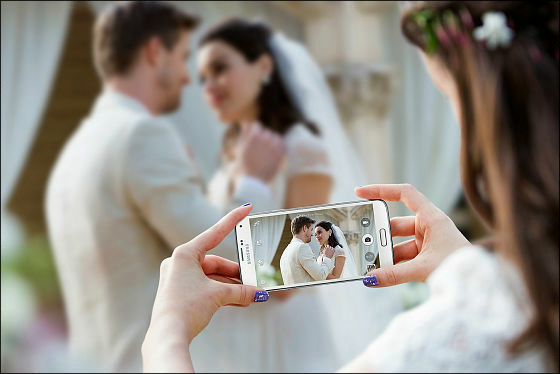 A special case will also be released.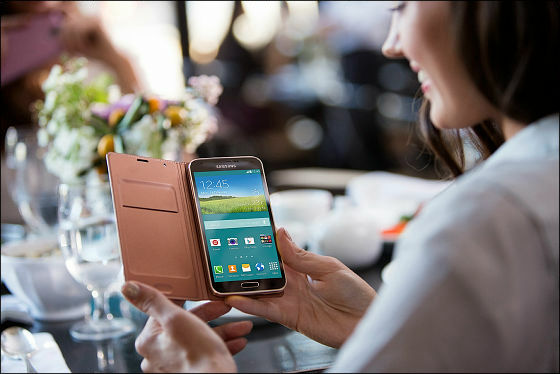 A heart rate sensor is mounted on the back of Galaxy S5,Gear 2 and Gear 2 NeoIt is possible to measure and manage daily exercise and heart rate without it.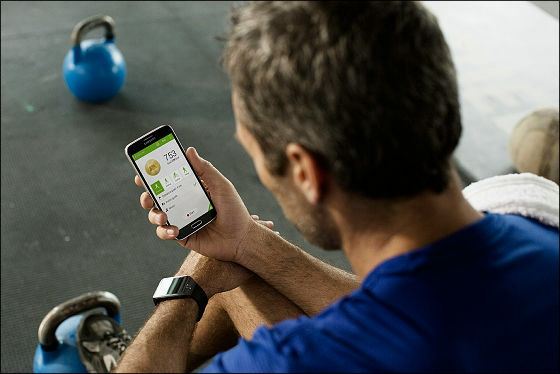 Besides the above functionsLytroIt is possible to focus after taking a picture, like the power saving mode "Ultra Power Saving Mode" and the "Download Booster" function which will improve the download speed.

Specifications are as follows.

display: 5.1 inch full HD Super AMOLED (1920 × 1080)
CPU: 2.5 GHz quad-core processor (Snapdragon 801)
memory: 2 GB
storage: 16 / 32GB
OS: Android 4.4.2 (Kitkat)
camera: 16 megapixel (rear), 2 megapixel (front)
size: Vertical 142.0 mm × Width 72.5 mm × Thinness 8.1 mm
weight: 145 g
Connection: WiFi 802.11 a / b / g / n / ac HT80, MIMO (2 x 2), Bluetooth 4.0 BLE / ANT +, USB 3.0, NFC, IR Remote
External memory: MicroSD card slot (upper limit 64 GB)
battery: 2800 mAh

You can see in the movie below how you actually use it while holding it in your hand.

Samsung Galaxy S5 First Look Hands ON [Specs & amp; Features] - YouTube


In the following movies, we compare with the previous model Galaxy S4, and you can see that the size has been increased by one size.

Samsung Galaxy S5 vs Galaxy S4 - Quick Look! - YouTube