Waterproof dustproof support & microSD Slot Revival "Galaxy S7 / S7 edge" appeared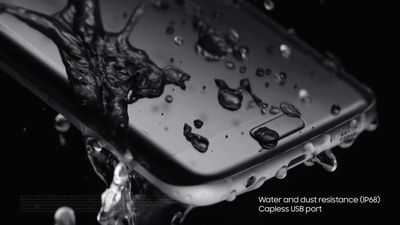 Galaxy S6 / S6 edgeWhile inheriting the sophisticated design of the S6 series, by reviving the waterproof and dustproof function and the microSD card slot which was not in the S6 series, Android smartphone evolved more beautifully and easy to use "Galaxy S7 / S7 edge"Samsung announced.

Samsung Introduces Galaxy S7 and Galaxy S7 edge, Center of the New Mobile World - Samsung Newsroom
http://news.samsung.com/us/2016/02/21/samsung-introduces-galaxy-s7-galaxy-s7-edge-center-new-mobile-world/

If you look at the introduction movie published by Samsung, you can understand the design and features of the Galaxy S7 series in a single shot.

Samsung Galaxy S7 and S7 edge: Official Introduction - YouTube


Galaxy S7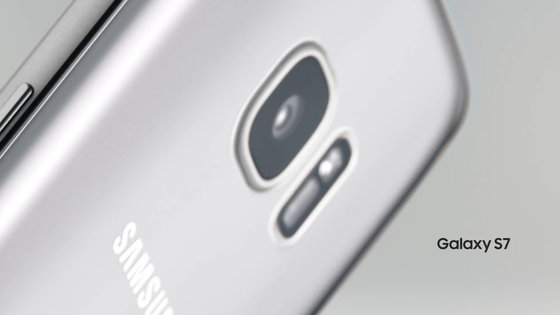 Galaxy S 7 edge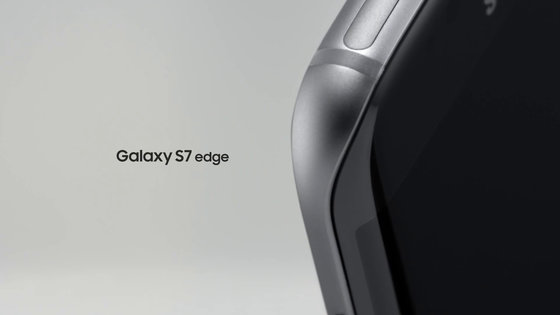 Galaxy S7 is a model with 5.1 inch display, Galaxy S 7 edge models with 5.5 inch display. Both terminals adopt Quad HD super AMOLED display, and the display resolution is 2560 × 1440.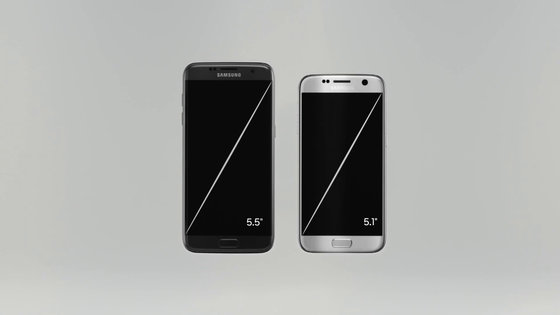 There are 4 colors, Black Onyx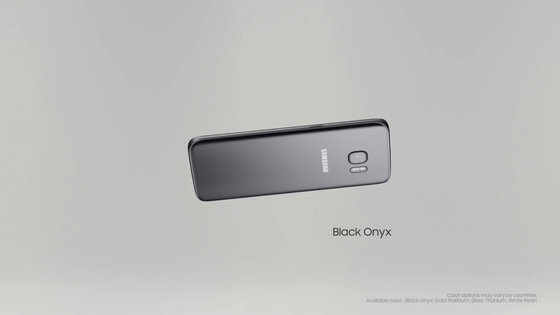 Gold Platinum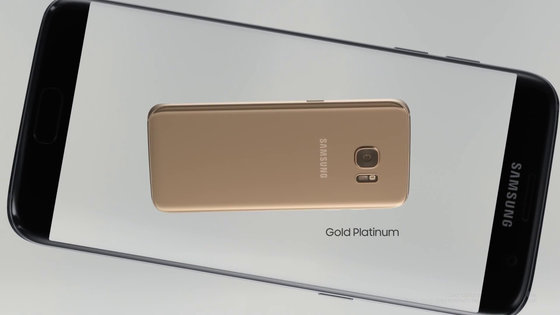 Silver Titanium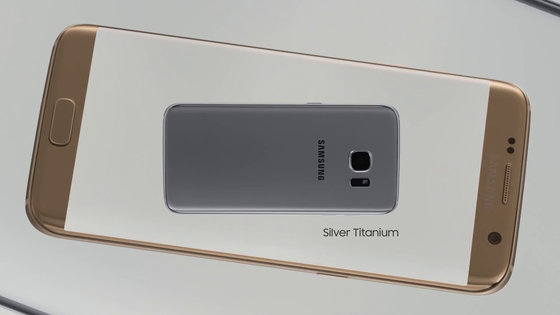 White Pearl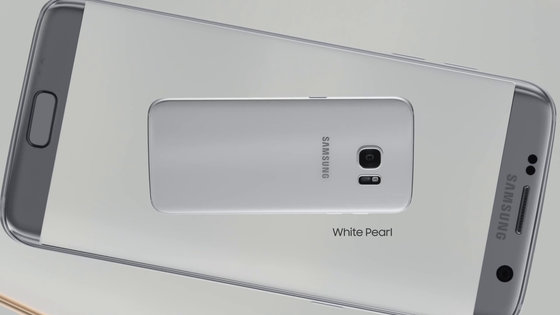 Galaxy S 7 edge features a UI that takes advantage of the rounded edge display on the side, allowing you to display application shortcuts from the side in this way.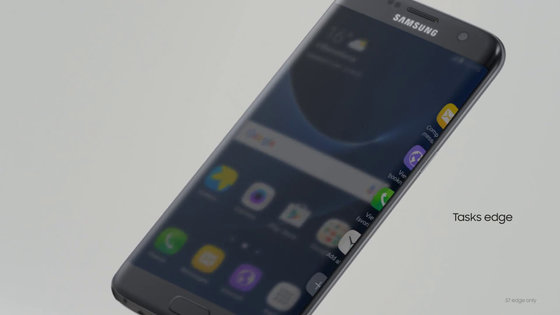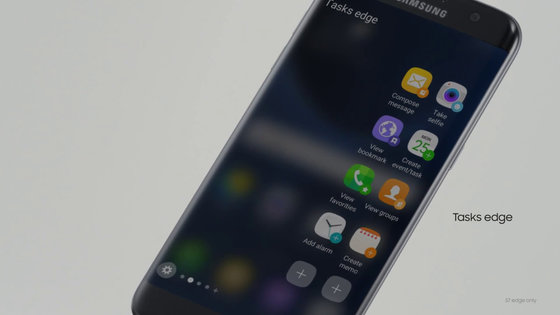 In addition, the S7 series is equipped with an always-on display called "Always-on", and you can always display the clock and calendar on the display. This is a function that takes advantage of the power saving characteristics of organic EL display.



In addition, you can charge the terminal wirelessly by using the optional charging pad.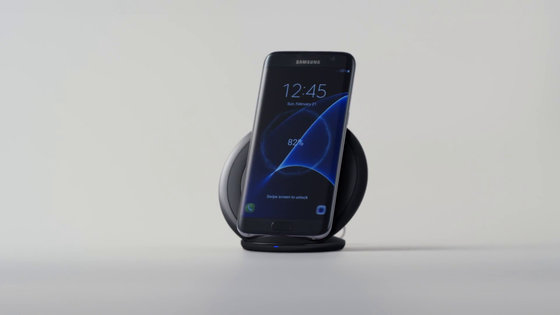 MicroSD card & SIM card slot on the top.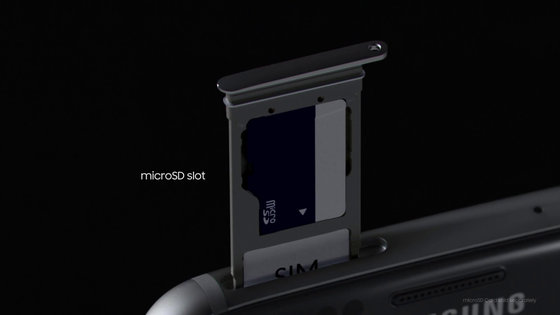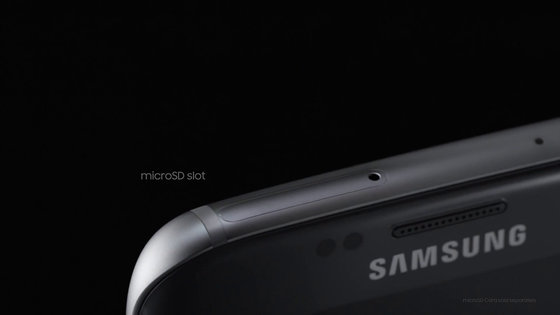 As it adopts Quad HD Super AMOLED display with resolution 2560 × 1440, the presence of the game also rises with Gun.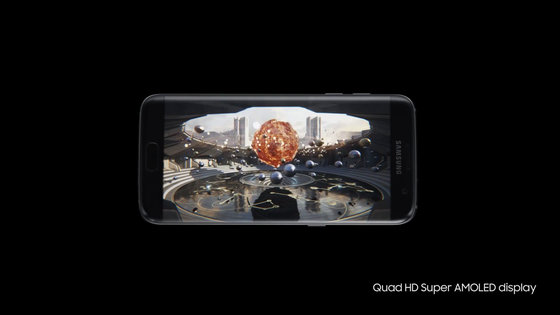 In addition, it has an advanced CPU and up to 4 GB of memory ... ...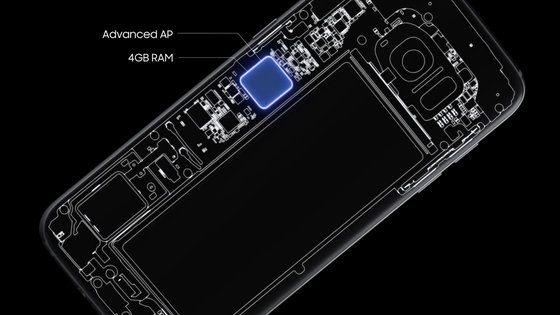 Since the battery capacity is 3000 mAh at S7 and 3600 mAh at S7 edge, the battery will not go to zero even if you use the terminal all day.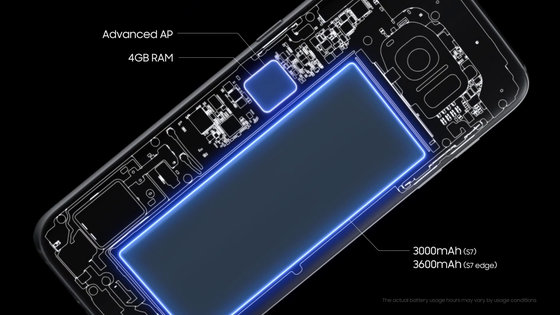 In addition, since it has waterproof and dustproof performance equivalent to IP68, it is OK to use it on a waterside or rainy day.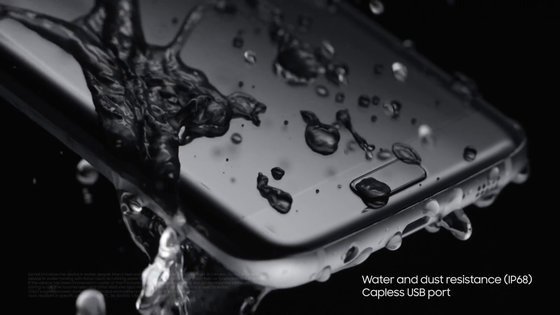 The main camera of 12 MP ......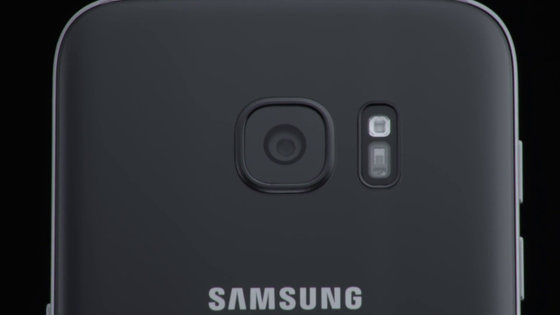 Perfect for storing memories in beautiful photos.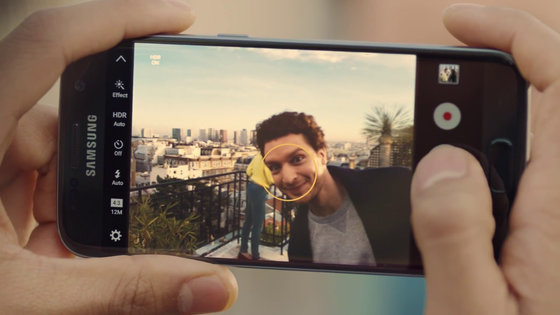 Moreover, adopting large size pixels increases the light receiving area ... ...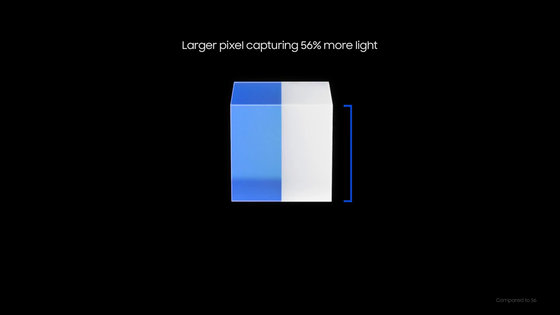 Shooting in the dark is also bright and high-definition.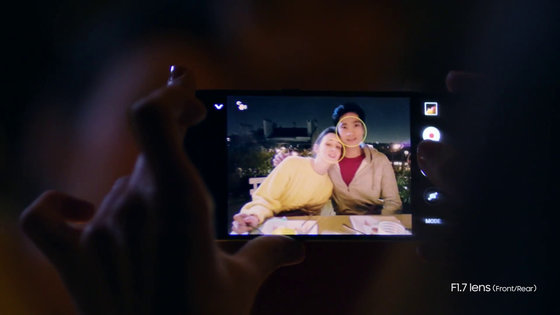 In addition, it corresponds to Samsung's mobile payment system "Samsung Pay".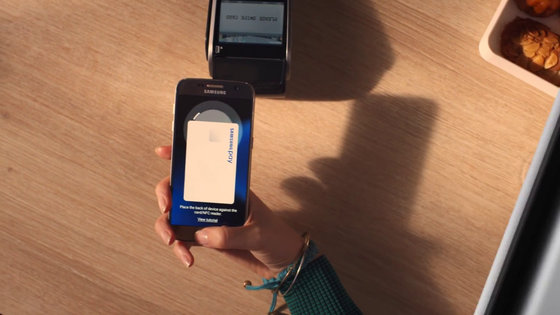 It supports MST (Magnetic Secure Transmission) as well as NFC, and you can also pay with a magnetic card reader. In addition, the S7 series is equipped with Samsung proprietary security solution "KNOX", and the terminal is always kept secure by updating to counter hacking and malware. Also, with the application provided by KNOX, confidential information is kept encrypted in a safe place.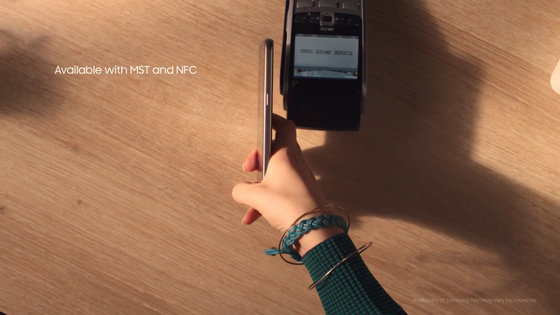 The design of Galaxy S7 looks something like this. The basic design follows Galaxy S6.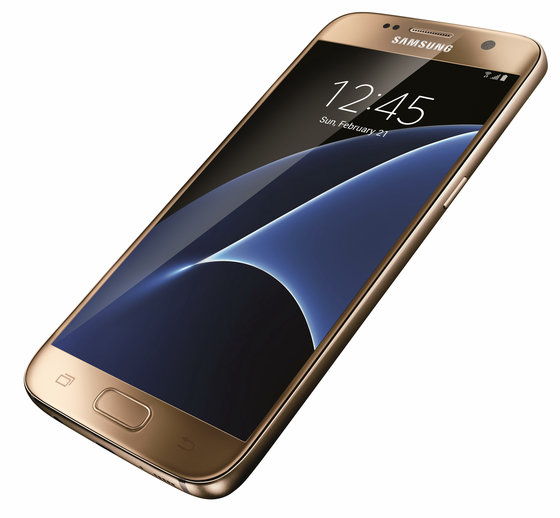 front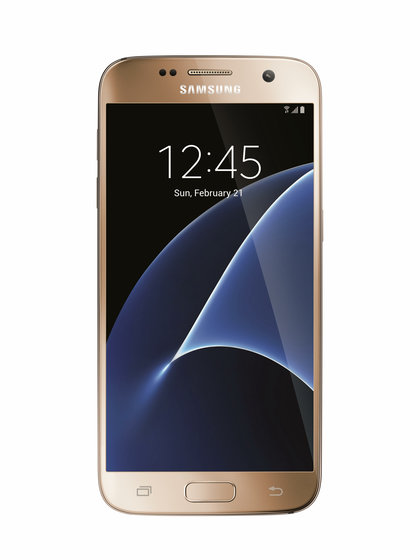 back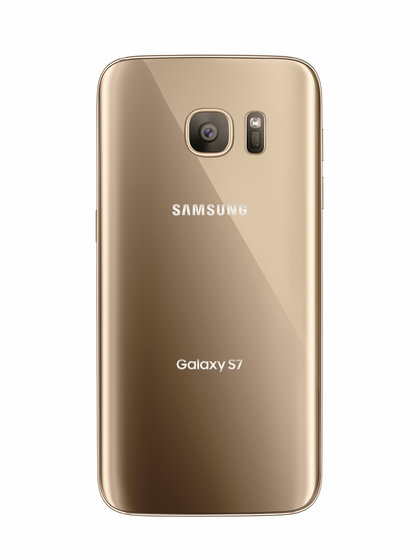 side




The edge of the cover glass on the front and the back has rounded and it has become a rounded design that is familiar to the hand.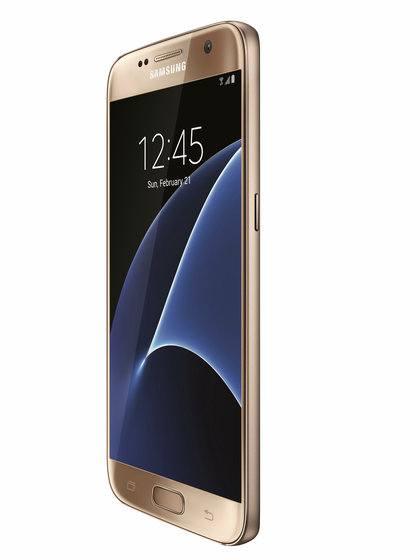 On the other hand this is Galaxy S7 edge. It seems that there is no big design change from the previous model Galaxy S 6 edge here as well.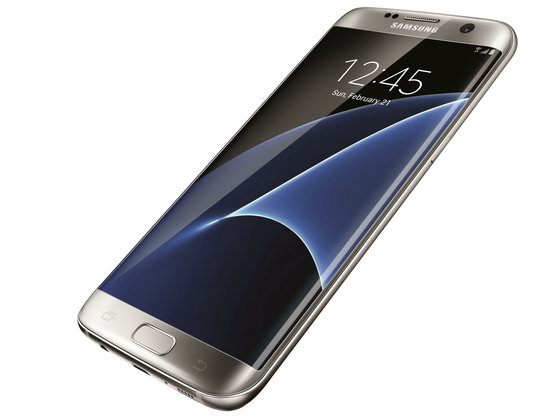 front



back



side




The big difference in the design aspect with S7 is the curved surface display of this side only.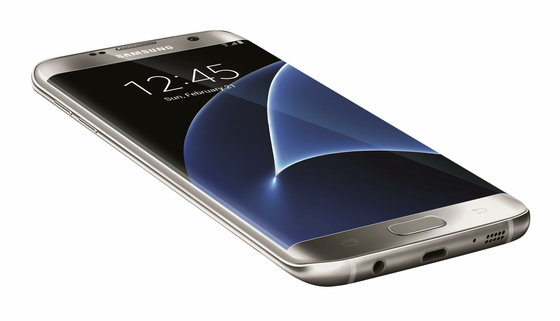 Detailed specifications are as follows.

OS:Android 6 (Marshmallow)
size:Galaxy S 7: 142.4 × 69.6 × 7.9 mm, Galaxy S 7 edge: 150.9 × 72.6 × 7.7 mm
weight:Galaxy S 7: 152 g, Galaxy S 7 edge: 157 g
CPU:2.15 GHz (quad core) + 1.6 GHz (quad core)
Memory (RAM):4 GB
Storage (ROM):32 GB
External storage:Supports up to 200GB microSD card
display:Galaxy S7: 5.1 inch quad HD super AMOLED (organic EL) display (2560 × 1440, 577 ppi), Galaxy S 7 edge: 5.5 inch quad HD super AMOLED (organic EL) display (2560 × 1440, 534 ppi)
Rear camera:Dual pixel 12 MP
Front camera:5 MP
battery:Galaxy S 7: 3000 mAh, Galaxy S 7 edge: 3600 mAh
Connection:WiFi 802.11 a / b / g / n / ac (2.4 / 5 GHz), MU-MIMO, Bluetooth 4.2 LE, ANT +, USB 2.0, NFC, Location
Others:Waterproof and dustproof

The actual review movie by The Verge of the international news media has also been released and can be viewed from the following.

Samsung Galaxy S7 and S7 Edge first look - YouTube


Incidentally,AT & TThe Galaxy S7's 32GB model pays 24 times a month from 23.17 dollars (about 2600 yen), and the 32-gauge model of Galaxy S7 edge is paying 24 times a month from $ 26.50 (about 3000 yen).

· Continued
"Galaxy S 7 edge" with a high capacity battery of 3600 mAh for waterproof dustproof & SD card appeared from au - GIGAZINE