Can Samsung announce the next generation smaho on March 29 and regain the customers lost in Galaxy Note 7?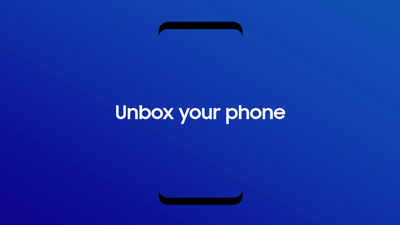 On March 29, 2017 local time, it became clear that Samsung will host an event to announce the new smart phone of the Galaxy series in New York.

Samsung will launch the Galaxy S8 in New York on March 29th - The Verge
http://www.theverge.com/circuitbreaker/2017/2/26/14744430/samsung-galaxy-s8-launch-date-march-29-wmc-2017

Below is Samsung official event announcement page. According to this, the event is located in the Concert Hall "David Geffen Hall" in the Lincoln Center in New York, USA on March 29, 2017 and in the Queen Elizabeth Olympic Park in London, EnglandHere EastAt the same time.

Galaxy UNPACKED 2017 | Events - The Official Samsung Galaxy Site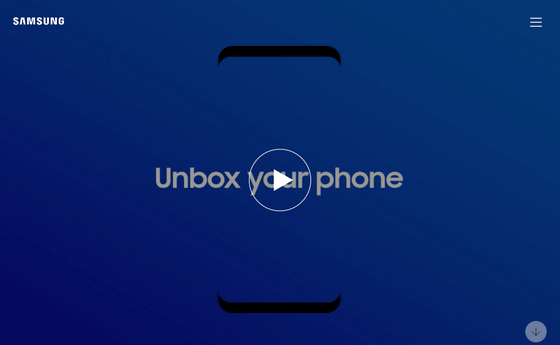 Past mobile phones evolve on the page ......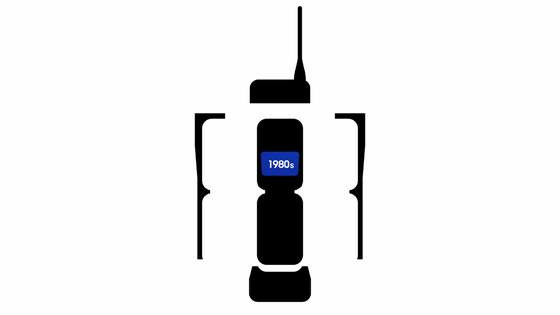 A movie that displays the new Galaxy released as an event and the silhouettes that appear is embedded.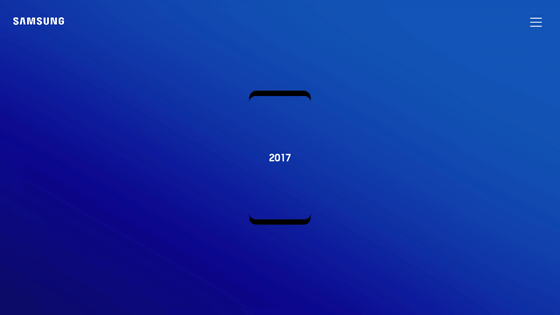 Also, a mysterious tooth movie that repeats "This is a phone." (This is a phone) is also released.

This is a phone. - YouTube


Regarding the appearance of this new Galaxy smartphone, The Verge of international news media "Becoming a big failure worldwideGalaxy Note 7In order to recover from Samsung, the event of this time has a very significant meaning. It is very important for Samsung to regain trust and income from customers lost in Galaxy Note 7 ".

For Samsung's next generation flagship model "Galaxy S8" expected to be announced at this event, from the current combination of "5.1 inch model and 5.5 inch model" to "5.7 inch model and 6.2 inch model" large There is information that it turns into a screen.

Samsung 'Galaxy S8' is further expanded & announced in March 2005 with dual camera and iris authentication function · Is it released in April? - GIGAZINE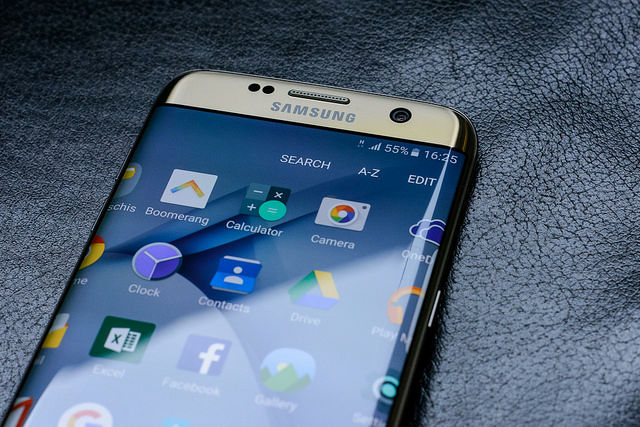 Besides, if the real machine image of Galaxy S8 is leaked, and this is the real thing, the home button will finally disappear from the bottom of the display.

Leak of real machine image of "Galaxy S8", even when the home button finally disappears Earphone Jack survives - GIGAZINE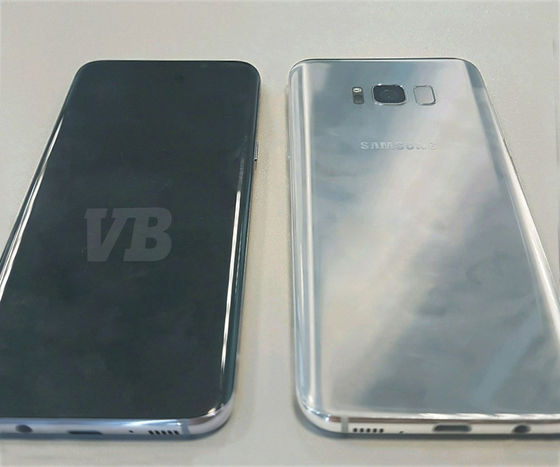 Furthermore, it is said that in the new Galaxy S8, Samsung will be equipped with the new SoC "Exynos 9 (8895)" just announced.

Samsung's new SoC "Exynos 9 (8895)" increased in performance by 27%, electric power reduced by 40%, Gigabit LTE compatible, possibility to be installed in Galaxy S 8 - GIGAZINE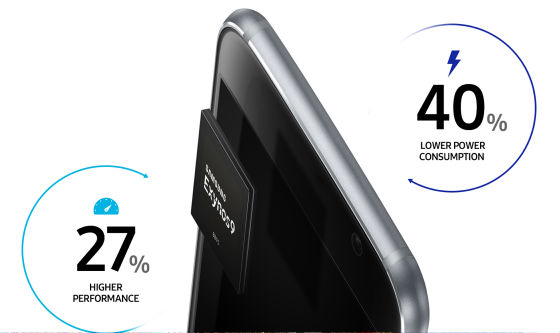 Apart from this, Samsung will be held from February 27, 2017Mobile World Congress, We are announcing the new model of "Galaxy Tab S3" of the new tablet terminal and "Galaxy Book" of 2 in 1 notebook PC with Windows 10, Gear VR.

Specifications and price of Galaxy Tab S3 leak ahead of possible MWC 2017 launch | TalkAndroid.com
http://www.talkandroid.com/308950-specifications-and-price-of-galaxy-tab-s3-leak-ahead-of-possible-mwc-2017-launch/



Samsung unveils a new Oculus-powered Gear VR headset with controller | TalkAndroid.com
http://www.talkandroid.com/310609-samsung-unveils-a-new-oculus-powered-gear-vr-headset-with-controller/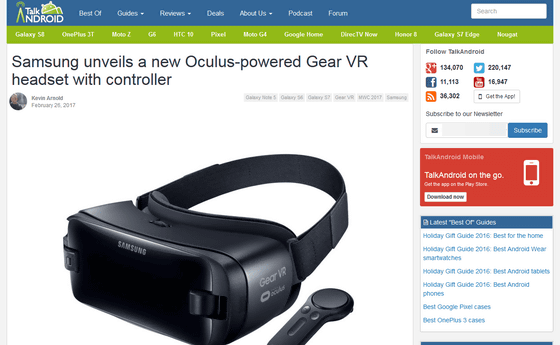 Samsung Galaxy Book 10.6 and Galaxy Book 12 hands-on - GSMArena blog
http://www.gsmarena.com/samsung_galaxy_book_106_and_galaxy_book_12_handson-blog-23642.php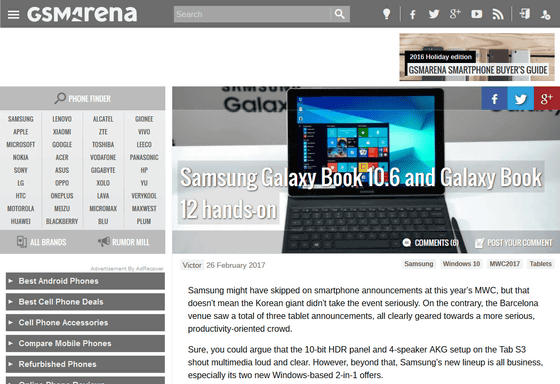 Galaxy Tab S3 is a 9.6 inch tablet with Android 7.0 Nougat. The aspect ratio of the screen is 4: 3, and the resolution is 2048 × 1536. There was also a rumor that Samsung proprietary Exynos 7420 is installed, but the processor adopts Snapdragon 820, memory (RAM) 4GB, in camera 5MP, main camera 12MP, terminal thinness 5.6 It is said that it becomes mm. The main unit price is expected to be around 600 dollars (about 67,000 yen).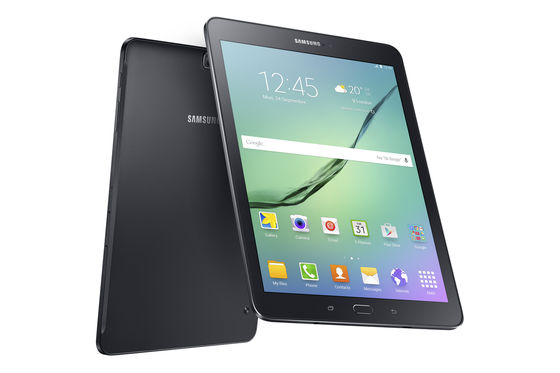 From the Windows 10-equipped notebook PC "Galaxy Book", the 10.6 inch model and the 12 inch model appeared. Design and specifications are similar to Galaxy Tab S3, but both S pen and keyboard, which are dedicated stylus, are included. The main enclosure is aluminum, with USB Type-C 3.1 port, Wi-Fi model and LTE model exist in each.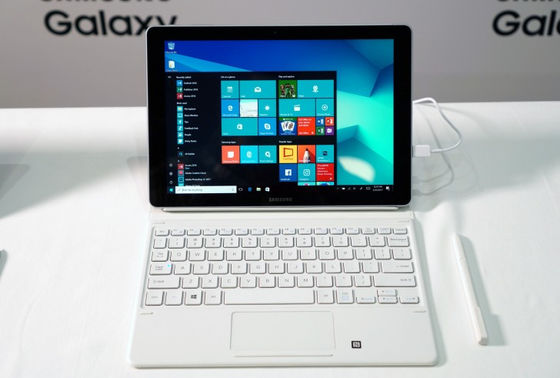 The main body size of Galaxy Book 10.6 is 261.2 mm in width × 179.1 mm in length × 8.9 mm in thickness, the weight is 640 g in the Wi-Fi model, 650 g in the LTE model. With 10.6 inch TFT full HD (1920 × 1280) display, CPU is 7th generation Intel Core m3 processor (dual core, 2.6 GHz), RAM is 4 GB, storage is 64 GB or 128 GB eMMC, up to 256 GB microSD You can use the card. The battery can operate up to 10 hours at 30.4 W.

The main body size of Galaxy Book 12 is 291.3 mm in width × 199.8 mm in length × 7.4 mm in thickness, the weight is 754 g for both Wi-Fi and LTE models. It is equipped with a 12-inch Super AMOLED (2160 × 1440) display and adopted the 7 th generation Intel Core i 5 processor (dual core, 3.1 GHz). RAM can select 4 GB or 8 GB, storage is 256 GB eMMC adoption, up to 256 GB microSD card can be used for external storage. The battery can operate up to 10.5 hours at 39 W.

The 10.6-inch model is equipped with only 5MP in-camera, but the 12-inch model is equipped with 13MP rear camera in addition to the in-camera.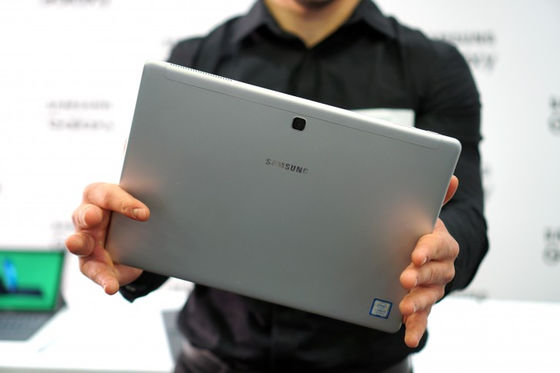 Since the main body is made of aluminum, there is also a sense of quality, a stylish impression. S pen & exclusive keyboard installed. Since the keyboard is used by connecting with the tablet body with a dedicated terminal, the battery is supplied from the tablet itself.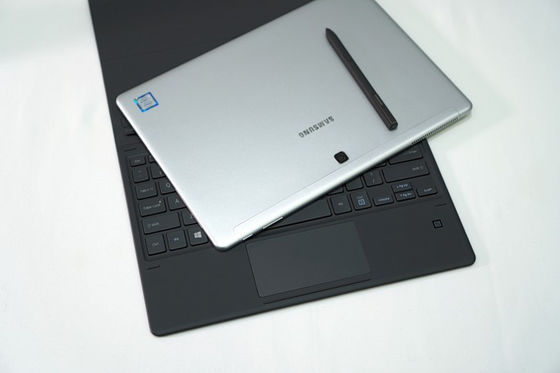 When I close the keyboard it looks like this. There is a space to store the S pen at the end of the keyboard.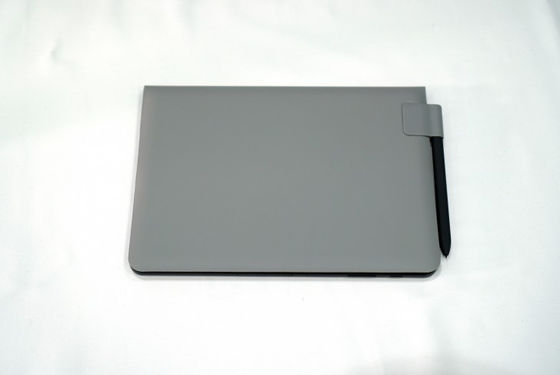 In addition to this, Samsung has also announced a new model of "Gear VR", and the new model comes with a new touch pad mounted controller. Most specs were announced in 2016modelAlthough there is no change from viewing angle, viewing angle has been increased from 96 degrees to 101 degrees, and available smart phones are Galaxy S7, S7 edge, Note 5, S6 edge +, S6, S6 edge.