Buns and Patti all eaten a meaty burger burger "A burberry burger" with a moss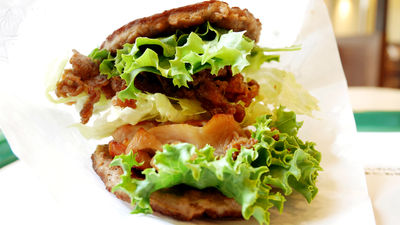 It is a popular burger of MossMO slice burger meatChanging rice part of hamburgers to patties, burger of meat full of meat with teriyaki chicken and lettuce "Burgers hard to crack"Has appeared in Moss for a limited time from June 21 (Wednesday), June 27 (Tue), 2017. Because it is becoming a burger whose name is meat's volume sense is not half end, I actually ate it.

Difficult Burger | Period / Season / Mass Limited Menu | Moss Burger Official Site
http://mos.jp/menu/detail/010282/26/

"Burger hard to bark" is broadcast on the Kansai TV · Fuji TV series "Hiroyuki Ariyoshi Daretoku! Is it?"Burger menu that was picked up and restored with a limited time only.

Start selling from 6/21! /Dalek"Burgers hard to burn" chosen at "Death menu restaurant"
We will sell for a limited time!
Tomorrow is Moss to Go
※ 10: 30 ~ sales, eat-in onlyhttps://t.co/ZhA19zbJ9DPic.twitter.com/2 KUHxVspaI

- Mos Burger (@ mos_burger)20th June 2017

That's why I came to Moss right away.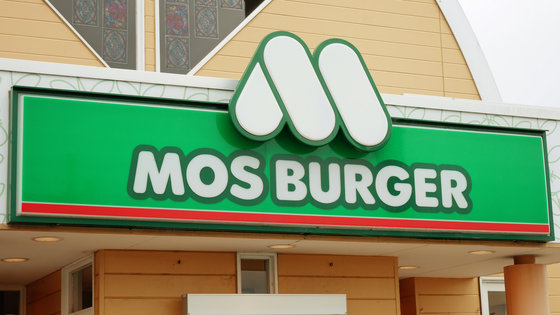 When ordering "burgers that are hard to fly", the kitchen began to hear the sound of baking meat called "juu" and the goods arrived in about 5 minutes.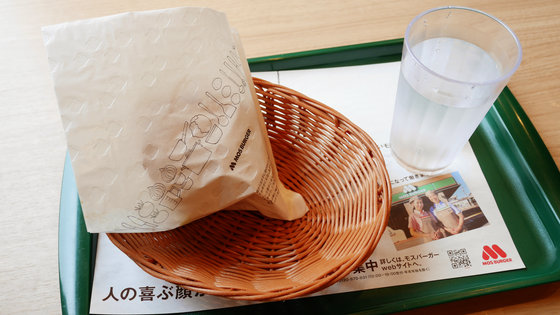 This is "hard to bark burger".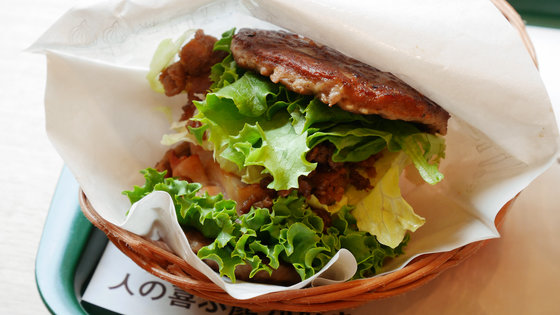 The wrapping paper is quite thick, so much that the overflowing from the inside burgers does not leak out.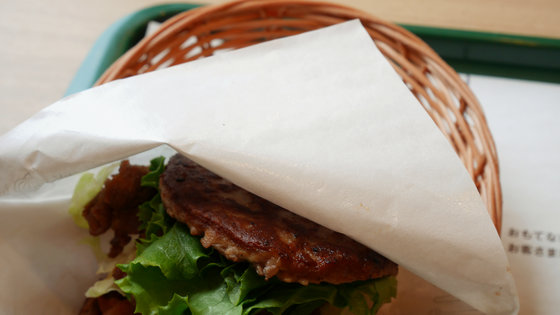 Try harder burger for iPhone 7 and look like this. You can see that it is quite tall.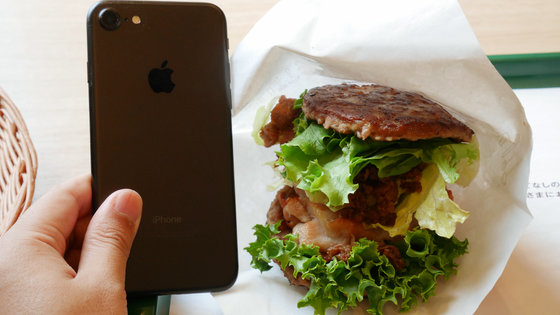 Looking from the side, this way.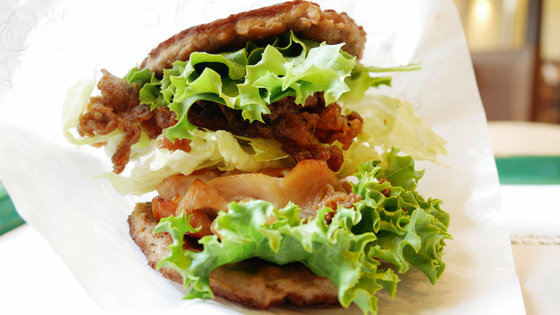 Looking from the top of the burgers, "Patty" used for hamburgers. Since it is freshly baked, you will be able to understand it warm over wrapping paper.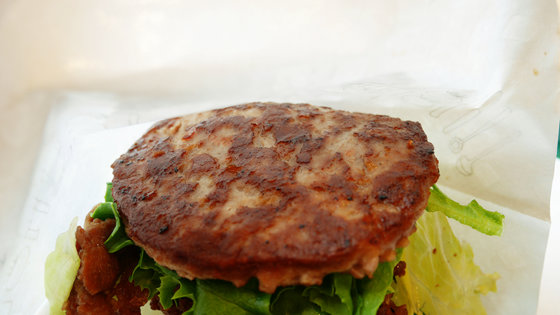 Below Patty is "Green Leaf".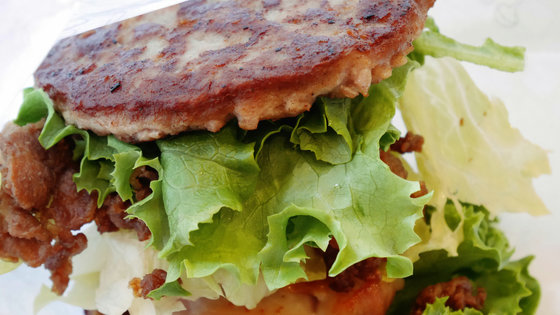 In addition, it is sweet and seasoned "Yakiniku" which is sandwiched between Moslee burger baked meat.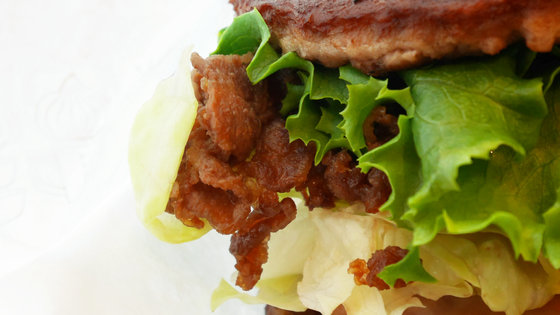 A thin leaf of color under the grilled meat is "lettuce".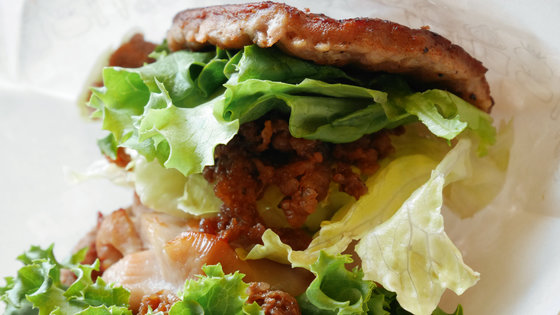 And, "Teriyaki chicken" "Green leaf" "Patty" is accumulated in order.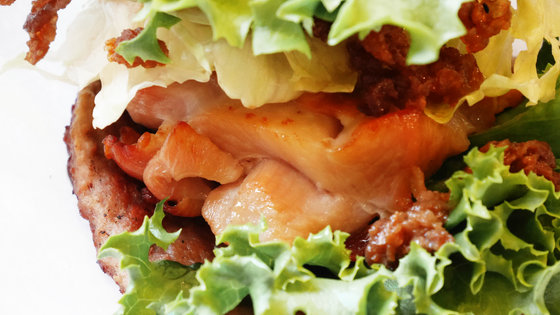 Sense of size as difficult to hold by hand. Even if you grasp it guts it's about green leaf and lettuce, so the thickness does not change very much.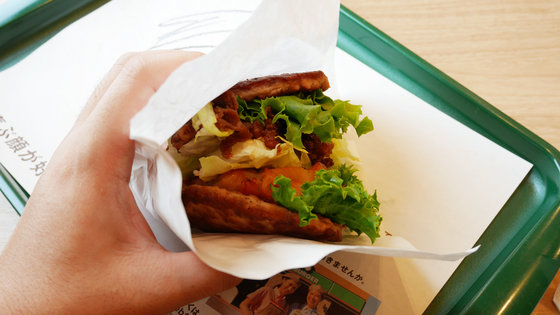 When eating it actually, it tastes less than imagination is not bad, it is juicy although it is almost only meat only, but it is not rich in greasy. This may be due to the large amount of green leaf and lettuce sandwiched between. The texture is green leaf and lettuce shakijaki feeling and Teriyaki chicken richness feeling is main, which brings an eating habit which can not be tasted just with yakiniku and patties. It was good to change the taste depending on the place to eat, as the taste of Patty is strong and the meat is strong, and before I ate it, I thought that it was "just the appearance impact", but I was amazed by the combination above the imagination It was.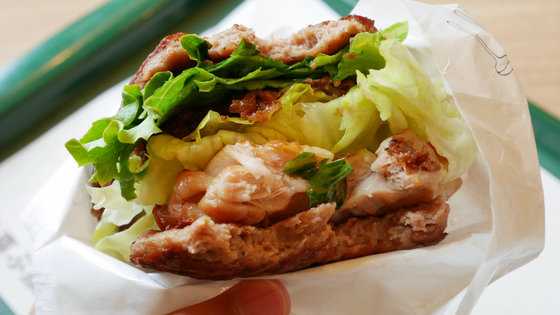 After finishing eating, when I looked inside the wrapped paper, there was oil that seeped out of the meat.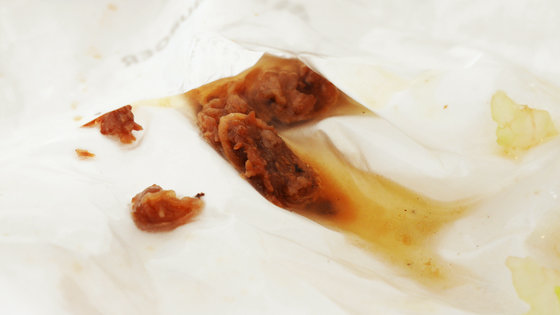 In addition, "Bakugaku burger" is limited-time sale from June 21 (Wednesday) to June 27 (Tue) in 2017, the price is 850 yen including tax. Care must be exercised in terms of the nature of the product that will be offered only with eat-in.