Damdom 's 'whole camembert burger', which was sandwiched between 2 beef patties instead of the buns at extremely thick Camembert cheese, was a solid finish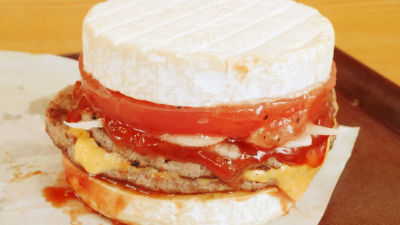 Daltok of Hiroyuki Ariyoshi who revives men who were dead in the development stage ! What? "The whole Camembert burger " revived at the planning "death menu restaurant" appeared for a limited time from July 18 (Wednesday), 2018 by domdom hamburger. I ate a luxurious hamburger using one whole "Camembert cheese".

"Whole Camembert Burger" chosen by "Ariyoshi Hiroyuki's Daretuku??" Started Limited Edition from July 18
https://domdomhamburger.com/topics/665.html

Arrived at Domdomom Hamburger.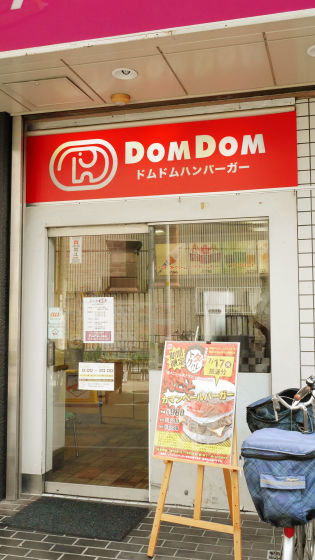 In front of the shop there is a panel showing that "Whole Camembert Burger" is selected as "July 17 (Tuesday) broadcast of 2018," Daltoku Ariyoshi Hiroyuki! " . I will order "whole camembert burger".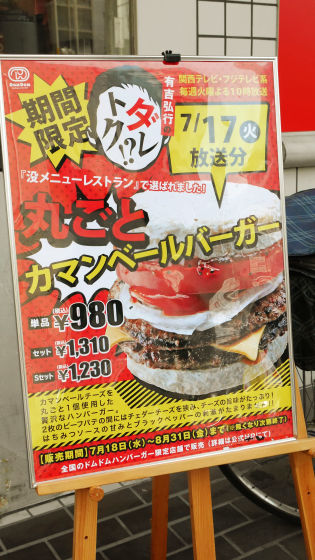 "Entirely Camembert Burger" (single item: 980 yen including tax) arrives in about 5 minutes after ordering.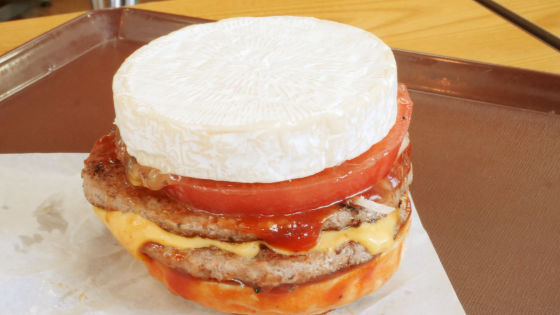 This hamburger has become a hamburger using one whole "camembert cheese", and it uses a camembert cheese cut in half as a top and bottom buns to hold a piece. I understand how thick it is thick compared to the traffic IC card (long side 8.5 cm).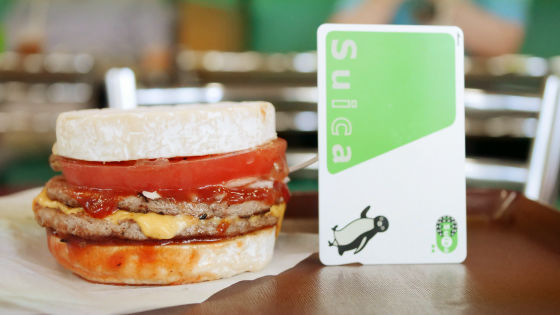 When you remove Camembert cheese instead of Buns, you can see that beef paste slice cheese painted with onion ketchup with tomato sauce is sandwiched. In addition, toppings took plenty of honey "honey sauce" contains black pepper.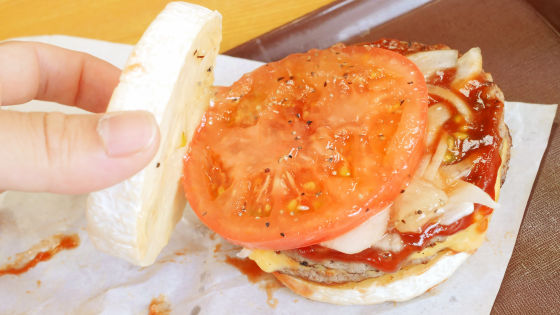 Cheddar cheese is sandwiched between two freshly baked beef patties, and it has become a cheesy hamburger.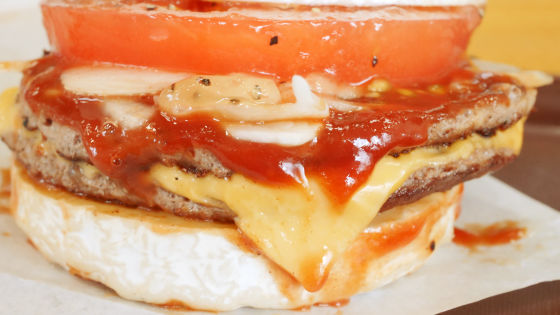 The upper and lower patties are not bread, but rather thick camembert cheese, so it is heavier and heavier than I imagined. In addition, the cool and crispness of Camembert cheese comes from wrapping paper. The fragrant scent of beef patties and sweet aroma of honey drift.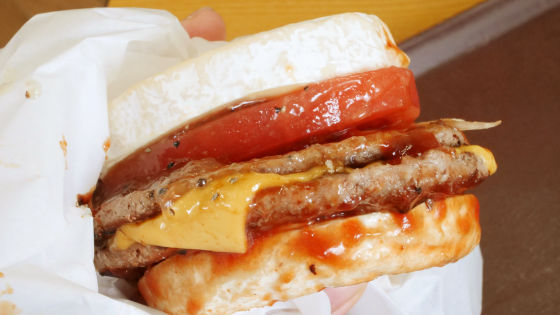 When I try to eat, it becomes a delicious Camembert cheese and umami of Patty, and it has become a sweet and salty hamburger with honey sauce. Camembert cheese is rich but soft and creamy. The honey sauce has a thick, sweet like a jam, balanced with the salty taste of rich Camembert cheese. Camembert cheese and two beef patties have more volume than hamburgers of the same size. Because the Camembert cheese is cool, the smoky beef patties will quickly cool down, but the hamburgers, which are sweet and salty with cold tomato and camembert cheese, felt perfect for the hot summer.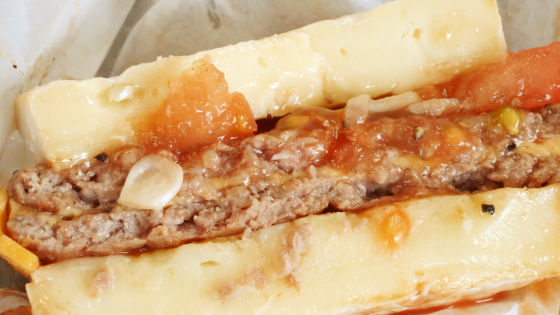 "Whole Camembert Burger" is scheduled to be available until August 31, 2018, but it has become an end product as soon as it is gone, can be ordered by Domdomom hamburger nationwide but since it is not selling at the following shops be careful.

◆ Whole Camembert Burger Outside the Store Sales List
· Kuwana FC store
· Hainan FC store
· Tsunogawa FC store
· Fuchu FC store
· Yamakyo Building FC store
· Kojima FC store
· Mobara Asumo FC store
· Okanan FC store
· Furoshio Fujiojima store