I tried a hamburger "and Mami Burger" that sandwiched a piece instead of a bun with a tomato at a mos burger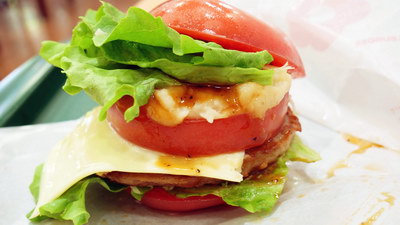 A hamburger whose buns became tomatoes whole "And Mami burger"Has appeared on Mos Burger on April 11, 2018 (Wednesday). Even in the menu of Mos Burger's phantom which became a part at the stage of prototype development, as a "menu with high evaluation" TV program "Hiroyuki Ariyoshi Daretoku! What?"It is resurrected at 40 foods per day per store. I tried to eat it actually because the buns hamburger was so damn tomatoes.

April 11, 2018 Moss Burger x "Hiroyuki Ariyoshi's Daretoku ??" 2nd bullet "Mamori Burger" will be released on 40 meals a day - From Monday, April 11 to Mos Burger stores across the country for a limited time sale ~
(PDF file)http://www.mos.co.jp/company/pr_pdf/pr_180411_1.pdf

So I came to Mos Burger.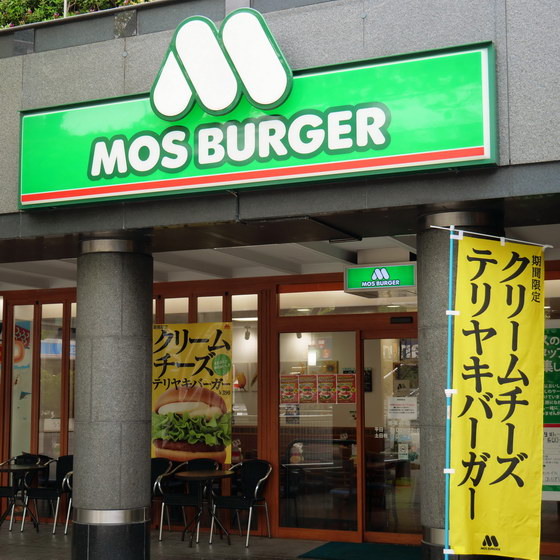 Pop in front of the shop, informing of the appearance of Mami Burger. It is the second time that Mos Burger's "Death Menu" is introduced in "Daletok of Ariyoshi Hiroyuki?" In the past, in the pastBuns and Patti all bowl of meat "Burgers hard to bite"Has appeared. Order immediately. Please be noted that the ordering time and number are limited, it is possible to order from 10:30 am, one store per day for 40 foods per day, up to 2 per person.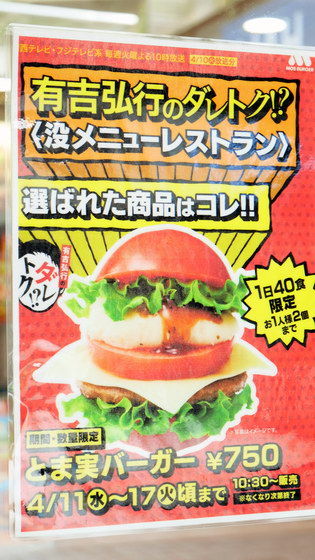 When ordering, "Momo burgers" (750 yen including tax) arrived in about 6 minutes.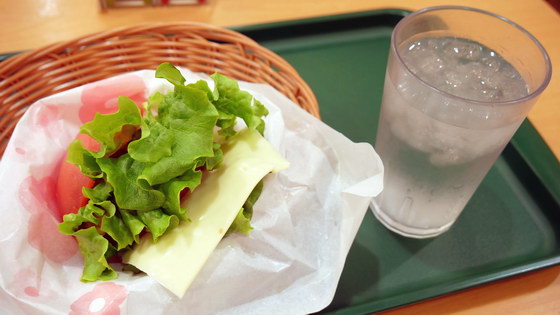 And Mami Burger sandwiches the ingredients using the whole tomato. Tomatoes are also overwhelmed by the volume of leaf lettuce.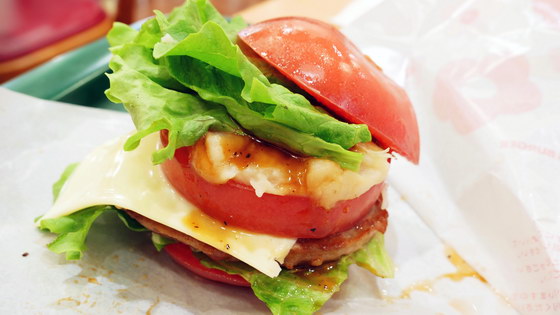 And the thickness of Mami burger is about 7 cm thick. Compared with the iPhone 7 with a long side of 13.8 cm, it looks like this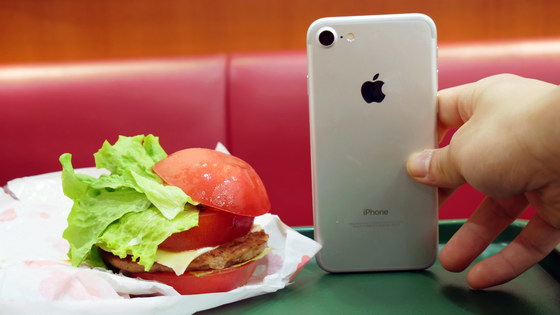 Diameter is the size of tomatoes.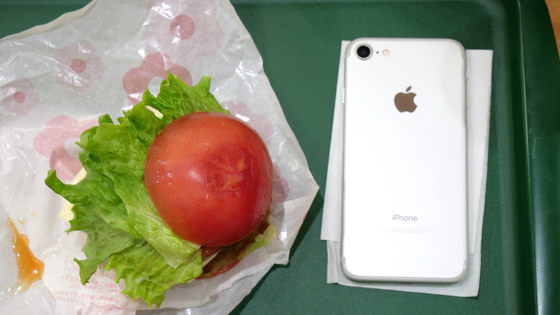 Below the patties under the tomato is a Japanese leaf with green leaf and soy sauce base. Mashed potatoes made with domestic fresh cream or butter are sandwiched between tomatoes and tomatoes, and further below them ......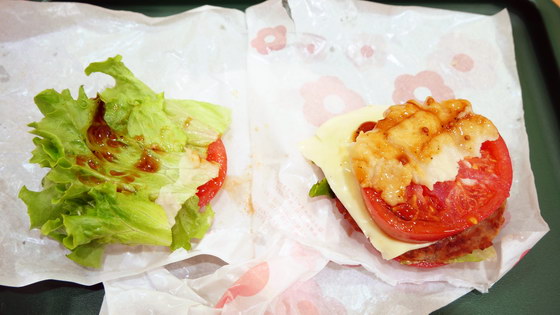 Patty with sliced ​​cheese, and also green leaf are sandwiched.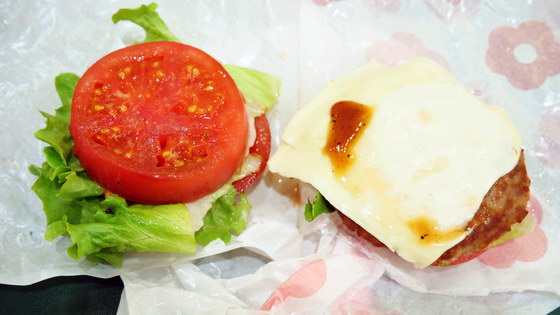 I feel the weight and the weight when I take it. When I tried it, the cool cold tomato is fresh and thick, surprisingly sweet by its sweetness. The juicy tomato and patty, slice cheese compatibility is outstanding. It is also a point not to be too refreshed with sweet Japanese style sauce and creamy mashed potatoes. Thick thick tomato has a volume more than expected and is composed of plenty of vegetables, but even one of adult men had feeling of fullness.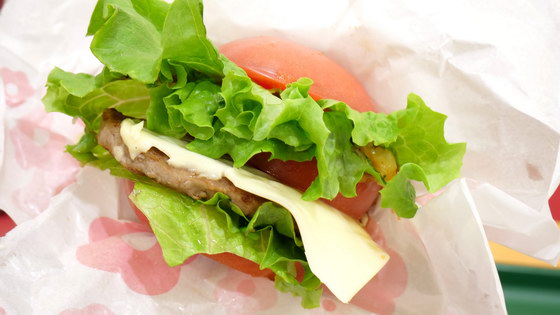 And Mami Burger is a limited-time menu until April 17, 2018 (Tue). It is offered at Mos Burger shops nationwide except for a part and it is possible to order up to 2 per person from 10:30 am for 40 foods per day.