I have eaten lots of delicious umami "cheese fondue tailor-made exquisite cheeseburger" "aged horn cut bacon delicious cheese burger" in lotteria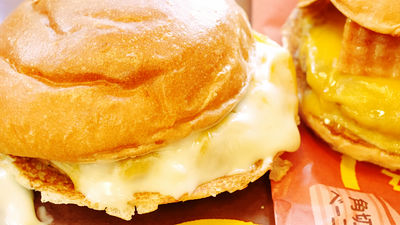 Cheddar Gouda Emmental Gorgeous cheese fondue sauce with Gorgonzola blended in cheese burgers plentyCheese fondue tailor-made Cheese Burger"And aged bacon thickly cut into chunks and mayonnaise sauce that the coarse ground pepper was tangy were exceptionally tailored to cheeseburger"Mature angle cut bacon delicious cheese burger"Has appeared from Lotteria since November 29, 2016 (Tuesday). Both of them have finished extra cheeseburger which is a premium burger of Lotteria even more luxuriously, so I actually went to eat how much I can feel the luxury.

~ "Choose luxury two excellent items" Burgers appeared! ~ "Cheese fondue tailor-made exquisite cheese burger" "Mature corner cutting bacon delicious cheese burger" Limited time sale from November 29, 2016 (Tue)! It is! | News Release | Lotteria
https://www.lotteria.jp/news/000061/

I came to Lotteria.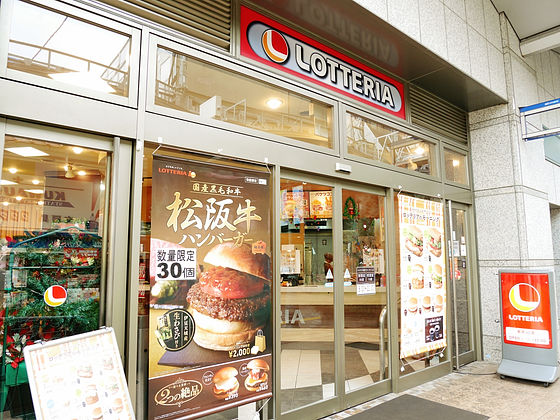 We received 'Cheese fondue tailor-made cheeseburger tailored to cheese fondue' and 'Mature corner cutting bacon delicious cheese burger' in about 5 minutes.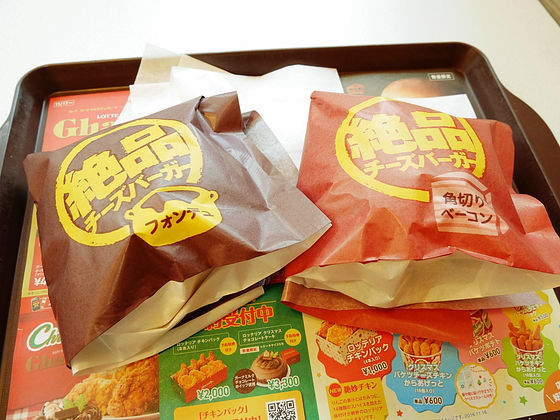 Try out the two from the bag and it looks like this.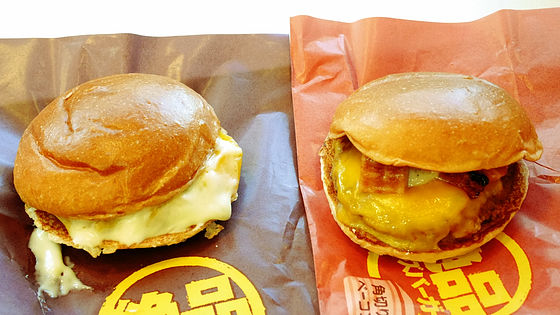 Cheese fondue tailor-made Cheese Burger is about half the height of the iPhone 5s, but plenty of cheese fondue sauce runs over.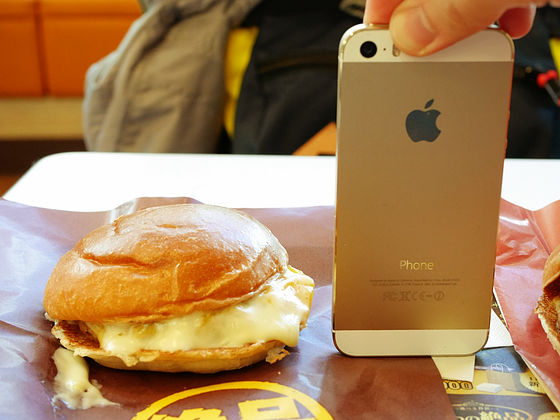 Under the cheese fondue sauce there are also two kinds of natural cheese.



Cheeses fondue sauce is draining out ashore from the front desk ......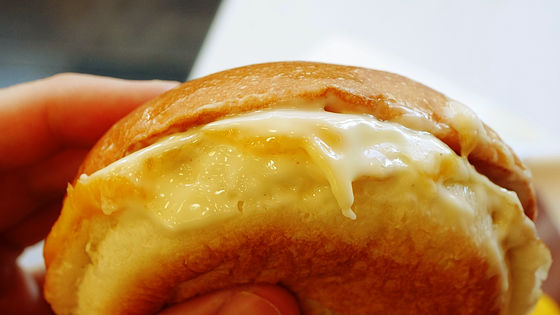 When I tried lifting the buns, cheese fondue sauce was less impressive than I thought.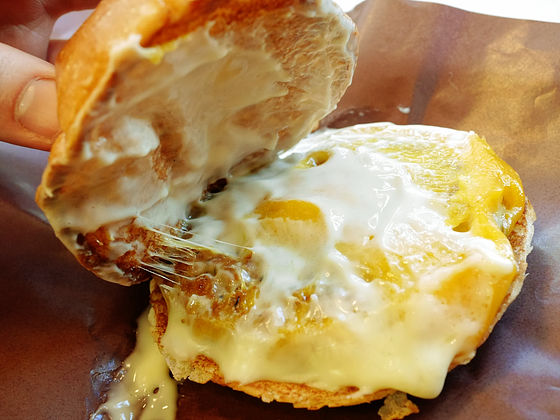 When eating, the warm cheese fondue sauce is melting in the leaves, the texture is smooth and the fragrance of various cheeses is standing. In total five kinds of cheese can be tasted at once, the inside of the mouth is overflowed with flavor. Black pepper and peculiar cheeseburger also make cheese well compatible.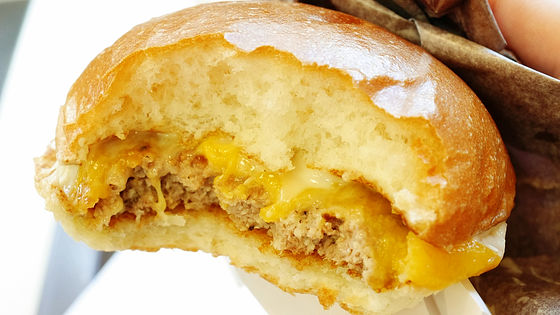 Continue to mature corner bacon and excellent cheeseburger.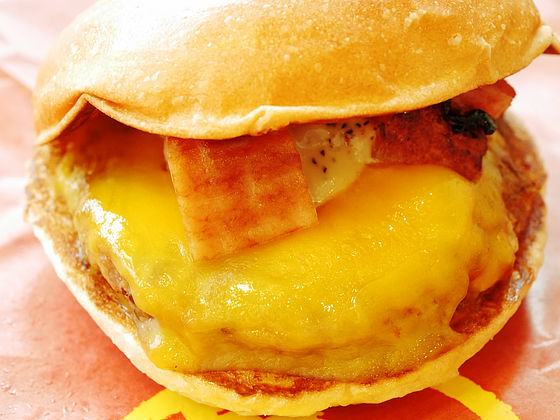 Because corner cutting bacon is thick, it is becoming a burger whose height is higher than cheese fondue's exquisite cheese burger.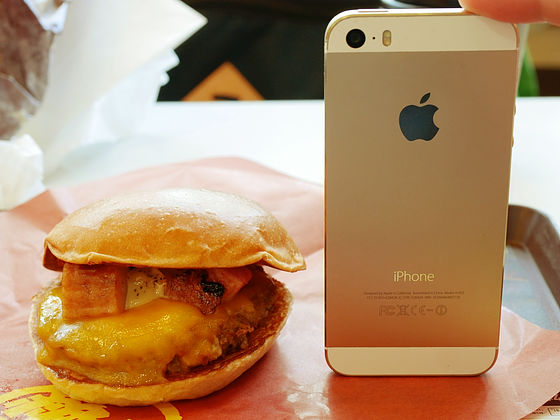 Lift up the buns and like this, mayonnaise sauce that made black pepper effective between two square cut bacon.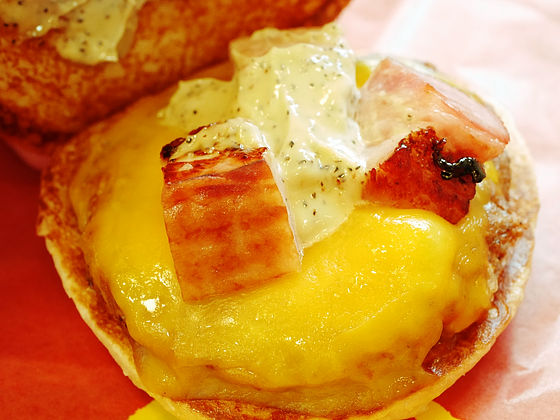 When eating try to eat crisp bacon thick bacon, there is eating response, the flavor is stronger than normal bacon. It has a presence not to be defeated by the exquisite cheeseburger patty with spice, and mayonnaise sauce plays a role like mustard as a spicy. I felt unsatisfactory if it was after rich cheese, but it was a satisfactory dish that was satisfactory.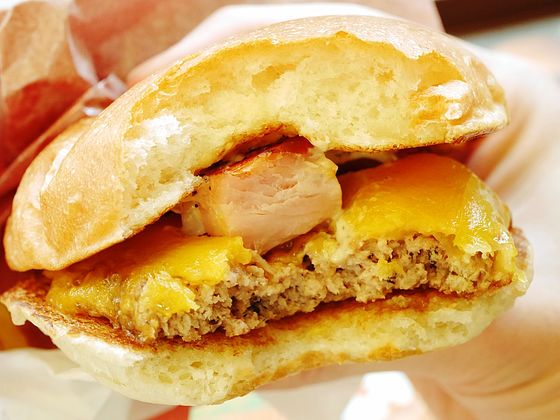 The price of the exquisite cheeseburger (single item) tailored for cheese fondue is 390 yen including tax, aging angle cutting bacon exquisite cheese burger (single item) is 460 yen including tax. It is limited-time sale until late January 2017.