100% beef authentic patties with hearty "Lotheria Classic Rodeo Western" "Lotheria Classic Quattro Cheese" tasting reviews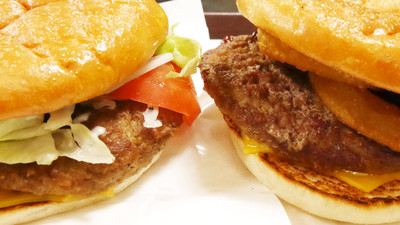 ' Rosteria Classic Rodeo Western ' sandwiching smoked bacon and onion fry in original BBQ sauce, and ' Losteria Classic Quattro Cheese ' sandwiching 4 types of cheese with vegetables and patties in a bun, April 19 20 (Fri) Appeared from Lotteria. The quarter pound (approx. 113 g) of the sandwiches is 100% beef without a tie, and it has actually been eaten in the Lotteria as it is a burgundy and hearty burger.

A new product appeared on the volume of '100% beef' quarter pound burgers! 'Rotteria Classic Rodeo Western' 'Rotteria Classic Quattro Cheese' April 19 2019 (Fri ... | News Release | Lotteria

https://www.lotteria.jp/news/000261/
Arrive at Lotteria.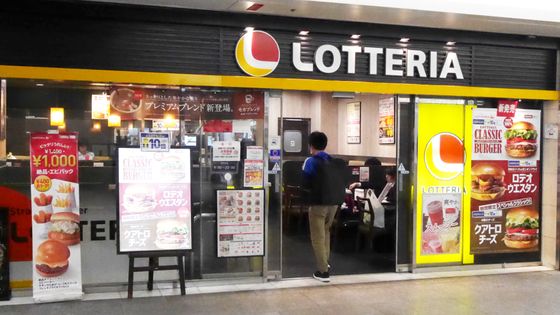 Rodeo Western and Quatro cheese are appealing at the storefront.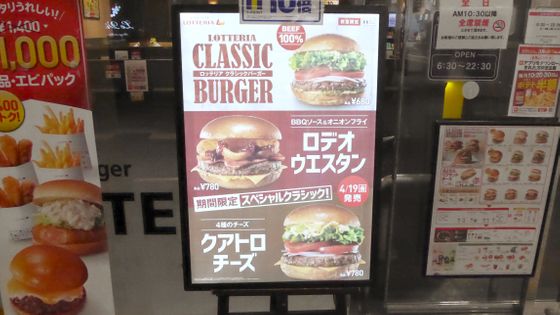 The left is Rodeo Western (single item tax 780 yen) and the right is Quatro cheese (single item tax 780 yen).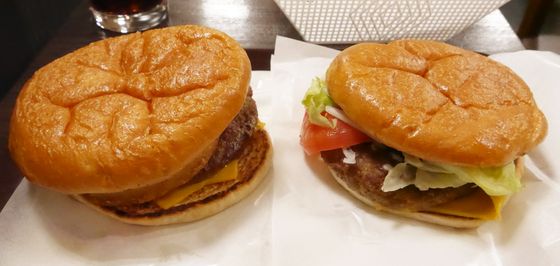 The diameter of the buns is about 11 cm, and it looks like the following when aligned with the long side 143.6 mm iPhone X.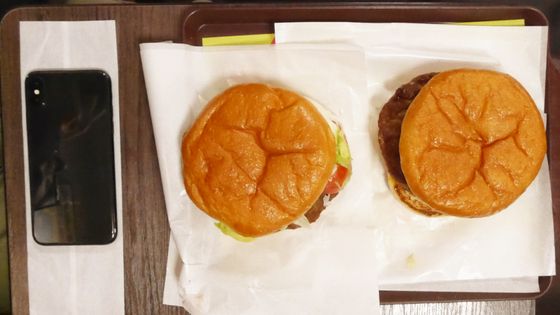 Looking at the Rodeo Western from the side, the onion fly is sticking out. The vans were squeezed and felt a little flatter than they were seen in the picture.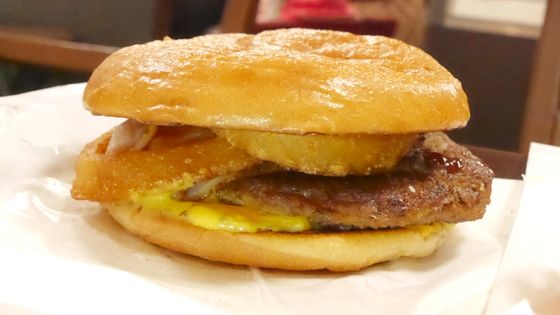 As you look over the top buns, you can see onion fries and bacon. Also, brown smoked BBQ sauce was on.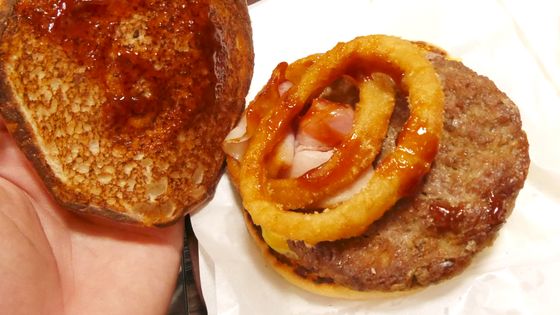 Under the patties is cheese.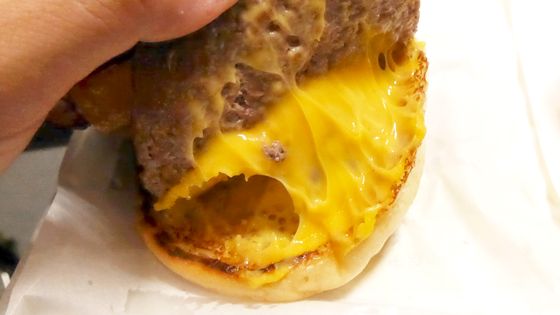 Let's eat right away. I thought before smoked that the smoked BBQ sauce and smoked bacon were caught, and I thought that 'a smoky smell may be significant', but when I actually eat it, the smokyness is not so strong. The onion fry has a crisp texture, and when the bite of 100% beef bites the taste of the meat spreads firmly. There is some spice in the BBQ sauce, but it's not that strong, it's a voluminous burger with meat and greasy umami.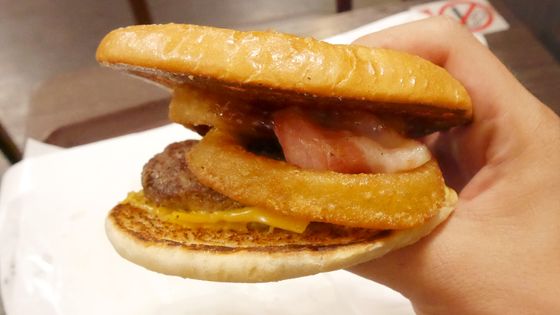 This time I saw the quatro cheese from the side. There are already overflowing vegetables that do not fit from the side.



When you flip the first buns, you will see tomatoes, lettuce and onions. The white sauce is a cheese sauce consisting of four types of cheese: red cheddar cheese, gouda cheese, mozzarella cheese and blue cheese sauce.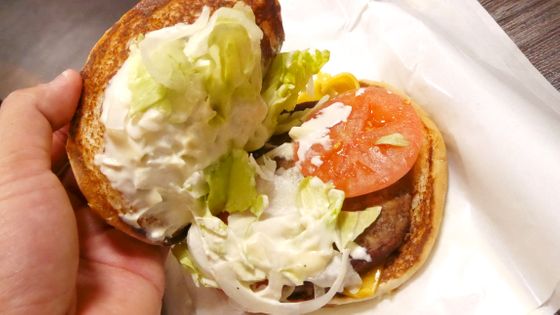 Under the beef patties, melted sliced cheese.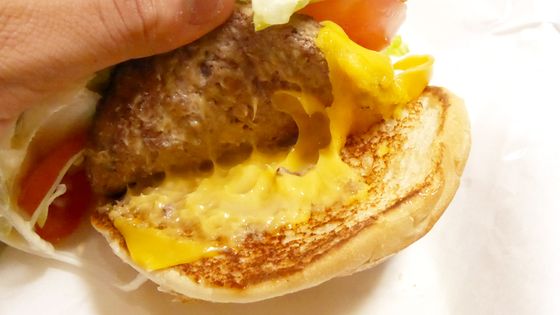 Quatro cheese has a lot of vegetables spilling out anyway, and there were some things that are difficult to hold. As soon as I ate it, I felt that the richness of the four types of blended cheese sauce was a little refreshing by having plenty of fresh vegetables. The cheese sauce is slightly sour, partly because it contains blue cheese, and it is a refreshing accent in the strong umami of beef. There was a crispy texture of vegetables, and I could eat without getting tired until the end.



The Lotteria Classic Rodeo Western and the Lotteria Classic Quattro Cheese are available from April 19 to the beginning of June 2019, available at Lotteria nationwide.