Lotteria 'Quatro Cheese Chicken Fillet Burger' tasting review where the strong taste of chicken exceeds 4 kinds of cheese sauce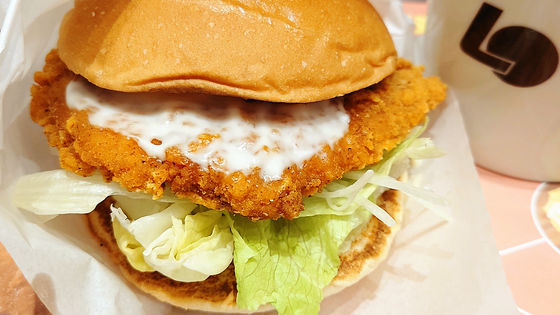 'Quatro Cheese Chicken Philever Gar ', which is fried chicken made from chicken breast, topped with cheese sauce made from Camambale cheese, white cheddar cheese, mascarpone cheese, and cream cheese and sandwiched between buns, will be served at Lotteria in 2021. It will be available for a limited time from 20th (Monday), so I tried it.

-Perfect for Christmas! A chicken burger using 4 kinds of cheese from Hokkaido is now available! -'Quatro Cheese Chicken Fillet Burger' will be on sale for a limited time from December 20, 2021 (Monday)! | News Release | Lotteria

https://www.lotteria.jp/news/000617/
Arrived at Lotteria.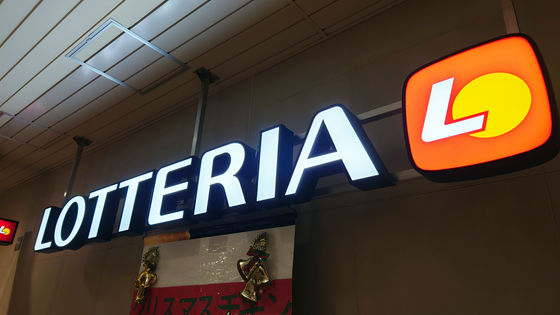 The order is 'Chicken Cuatro Cheese', although the notation is different from the official name.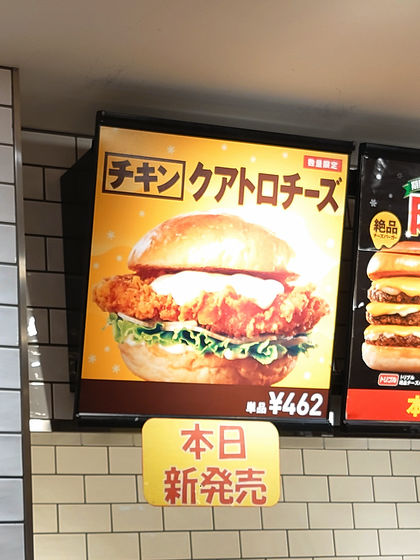 It costs 462 yen including tax for a single item and 869 yen including tax for a furu potato set.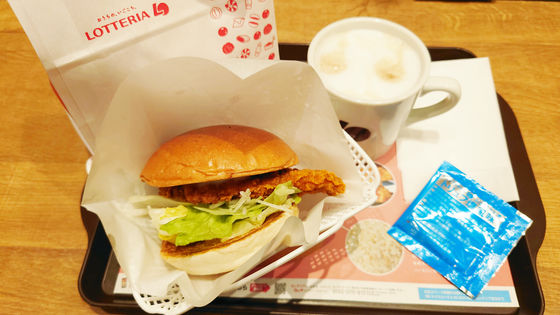 The size of the fried chicken that is sanded is larger than the long side (8.56 cm) of the transportation IC card, and is over 10 cm.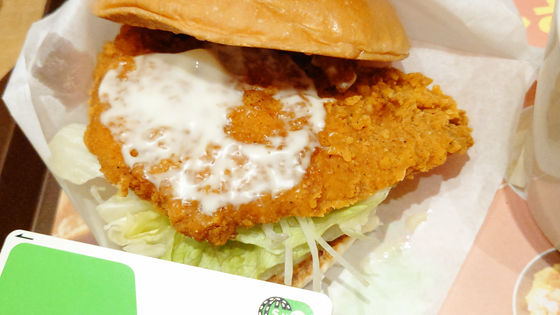 Cheese sauce using 4 kinds of cheese is topped on the chicken.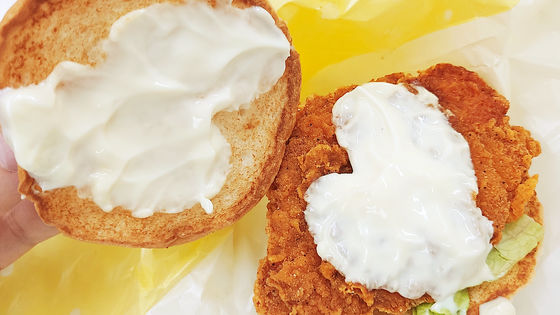 Below the fried chicken are sliced onions and lettuce.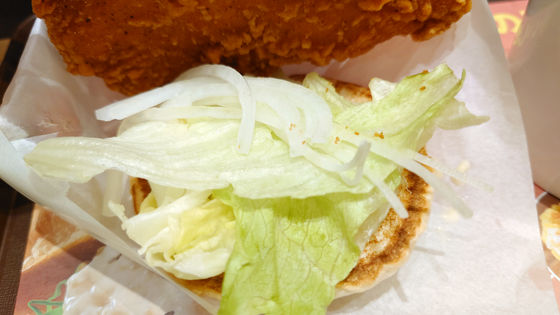 Fried chicken is a little thin, but the texture of the crispy clothes is strong, and with the strong seasoning, it is satisfying to eat. However, the taste of chicken and batter is too strong, and the impression that the four kinds of cheese sauce have been overwhelmed except for the slight acidity that seems to be derived from cream cheese. I think it would have been better if the batter had a lighter taste.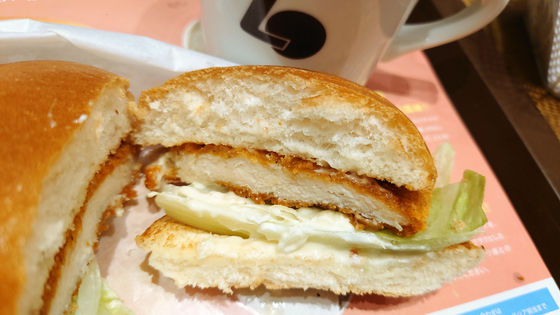 'Quattro Cheese Chicken Fillet Burger' is available in limited quantities and for a limited time.