'Shrimp avocado-Plenty of mascarpone cheese-' tasting review with avocado spilling from shrimp cutlet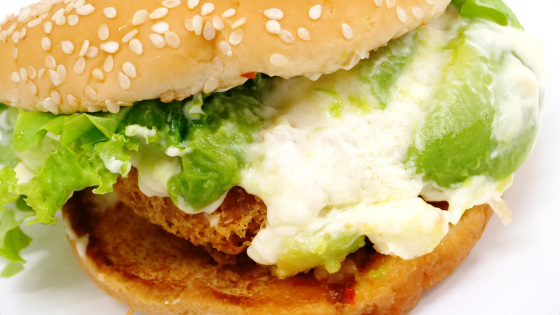 From Dom Dom hamburger known as Japan's first burger chain, hamburger ' Evia vocado ~ plenty of mascarpone cheese ~ ' with avocado and mascarpone cheese on a crispy shrimp cutlet will appear on Saturday, March 20, 2021 Did. I heard that the trolley cheese and crispy shrimp cutlet go well together, so I was wondering what it tasted like, so I actually tried it.

New product 'Shrimp Avocado-Plenty of Mascarpone Cheese-' will be on sale on March 20th! !!

https://domdomhamburger.com/topics/1995.html
I bought 'Shrimp Avocado ~ Plenty of Mascarpone Cheese ~' as a takeaway.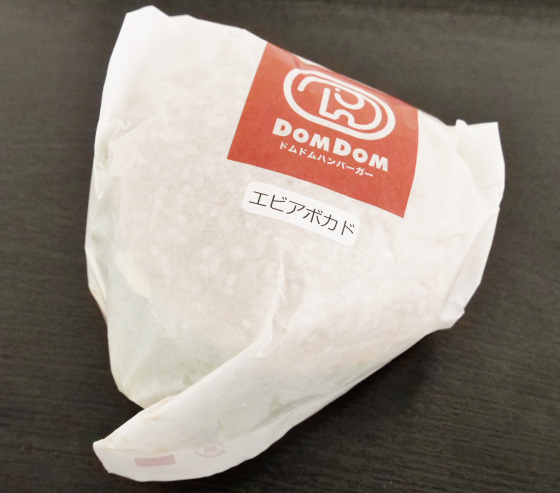 I put it on a plate. Lettuce and avocado are placed only on Mr. Overhang.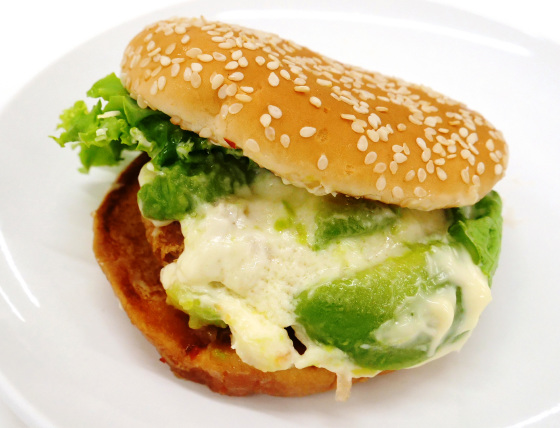 The actual diameter is about 9 cm.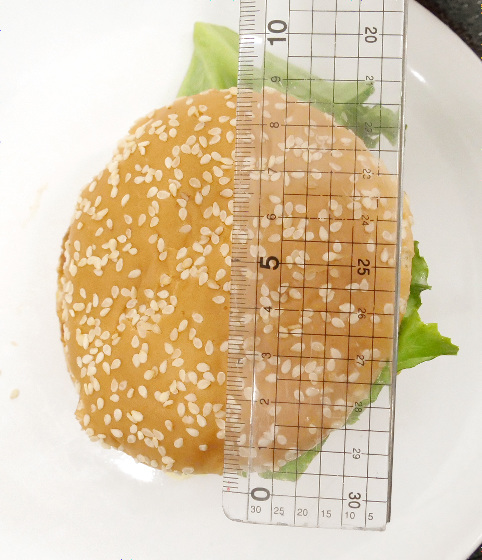 The width of the avocado, which was cut into round slices and cut in half, is about 1 cm in actual measurement. It seems to be delicious.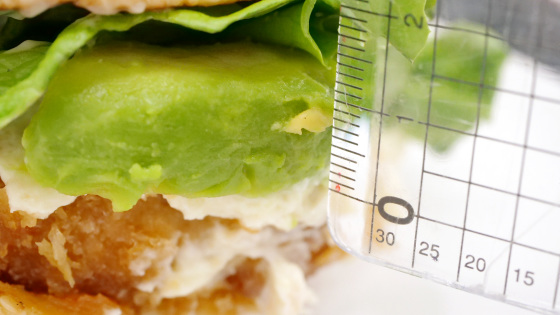 When you eat a bite, the shrimp cutlet has a crispy texture and the lettuce has a crispy texture. The sauce soaked in the shrimp cutlet has a firm spiciness that makes the body hot after passing through the spiciness, and the taste of the shrimp is enhanced. Mascarpone cheese has a slightly sweet taste with a faint creamy scent and goes well with spicy sauces. It was a hamburger with a rugged avocado and a good taste.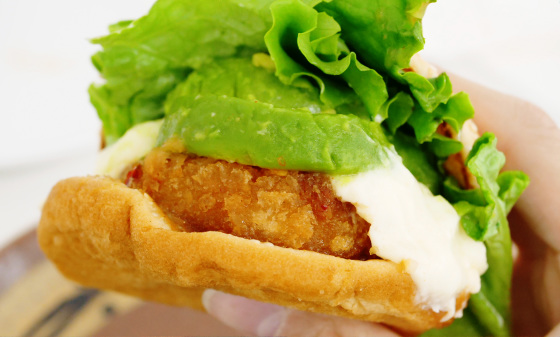 'Shrimp Avocado ~ Plenty of Mascarpone Cheese ~' is on sale at Dom Dom hamburgers nationwide except for Tsunoe FC store and Ichihara Elephant Country store, and the price is 500 yen including tax.