I ate 'Potato Mochi Burger', a domdom hamburger that has a sweet and soft potato mochi that goes well with sweet teriyaki sauce.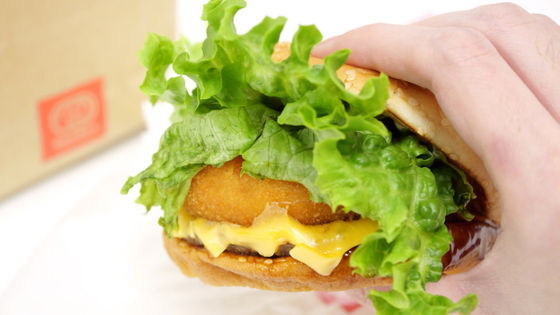 From the hamburger chain Domdom Hamburger, `` Potato Mochi Burger '', which sandwiches potato mochi wrapped in cheese cream, has been available since January 30, 2023 (Monday). Juicy beef patty & teriyaki sauce and potato mochi with a rice cake-like texture made from fluffy potatoes are said to be excellent, so I actually tried it.

New product to start selling on January 30 'Potato Mochi Burger' | Dom Dom Hamburger [Official Site]

https://domdomhamburger.com/topics/3915.html
Arrived at Dom Dom Hamburger.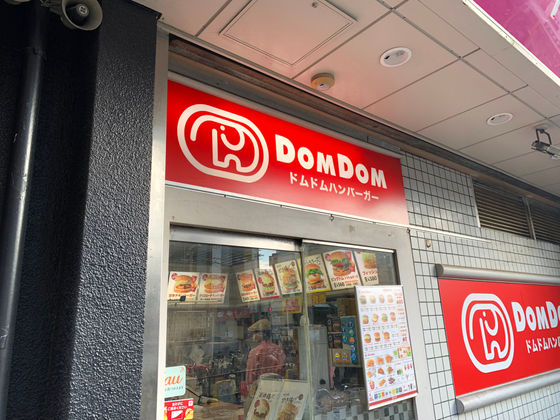 There was a signboard at the store that appealed to Potato Mochi Burger.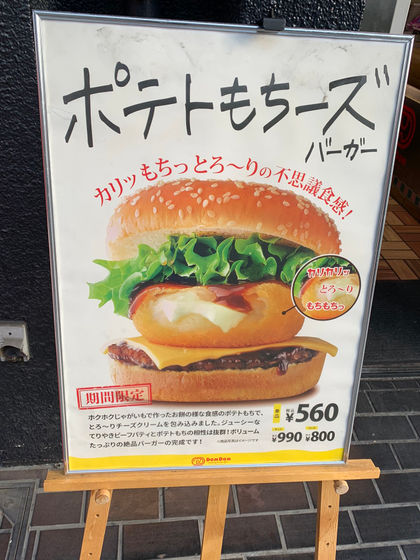 I immediately bought a potato mochi burger as a takeout.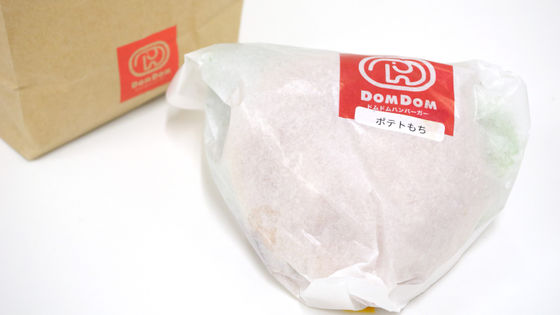 Taking it out of the bag looks like this.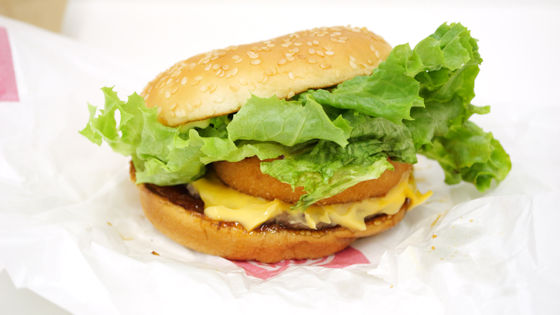 Comparing the size with a transportation IC card.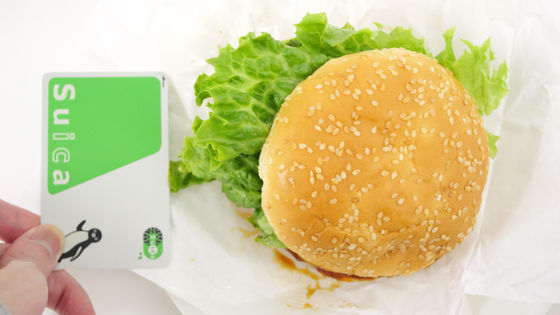 Turning over the upper buns and lettuce, you can see potato mochi with teriyaki sauce.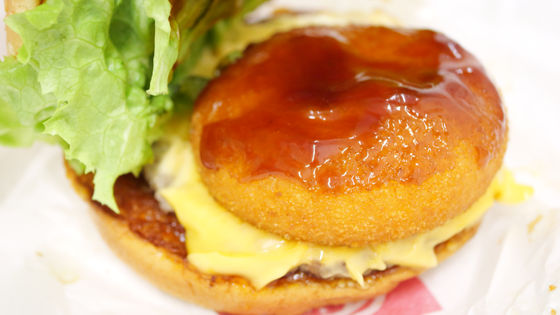 When you cut it and check the cross section, lettuce, potato mochi, cheese and beef patty are sandwiched between the buns.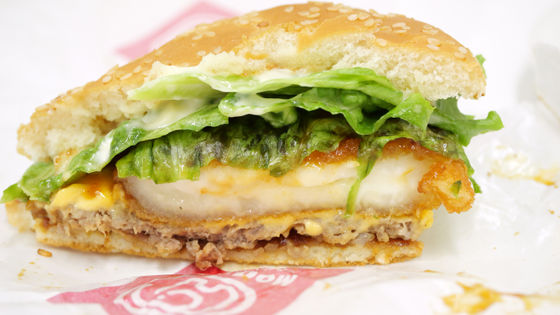 When I tried it, I got the impression that the sweet and spicy teriyaki sauce and potato mochi with a chewy texture like real rice cake matched well. In contrast to the rich teriyaki sauce flavor, the cheese flavor is slightly fragrant. The juicy beef patty has a firm meaty feel, and the beef patty and potato mochi, which are chewy to eat, will give you a satisfying feeling with just one, making it a hearty dish.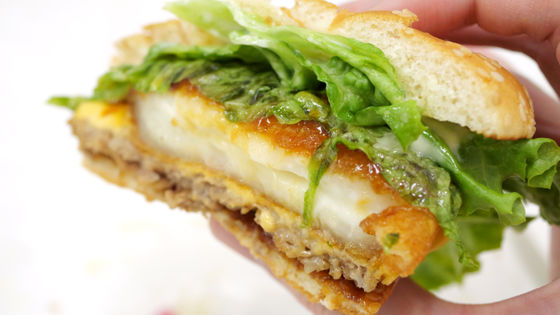 The price of Potato Mochi Burger is 560 yen including tax for a single item, 990 yen including tax for a set of potato fly M and drink M, and 800 yen including tax for a combination of drink M. For a limited time from January 30, 2023 (Monday), it is offered at Domdom Hamburgers nationwide except for some stores. In addition, the Asakusa Hanayashiki store and Ichihara elephant country store only offer single items.