Dom Dom's 'Crab Cream Croquette Burger' Tasting Review with Thick White Cream Overflowing from Croquette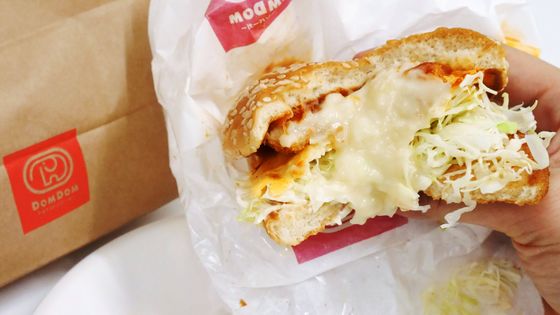 The 'Crab Cream Croquette Burger ', which is a hamburger chain Dom Dom hamburger with a creamy crab cream croquette sandwiched between them, is available for a limited time from January 25, 2022 (Tuesday). The smooth crab cream croquette and the sourness and sweetness of the ripe tomato sauce go well together, so I actually tried to see what kind of burger it was.

'Crab cream croquette burger' will be on sale from January 25th! | Dom Dom Hamburger [Official Site]

https://domdomhamburger.com/topics/2595.html
Arrived at Dom Dom Hamburger.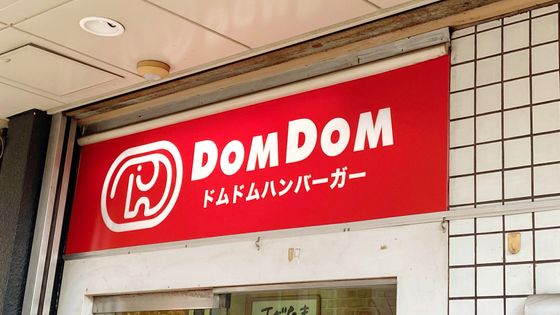 A signboard appealing the new crab cream croquette burger was displayed in the store.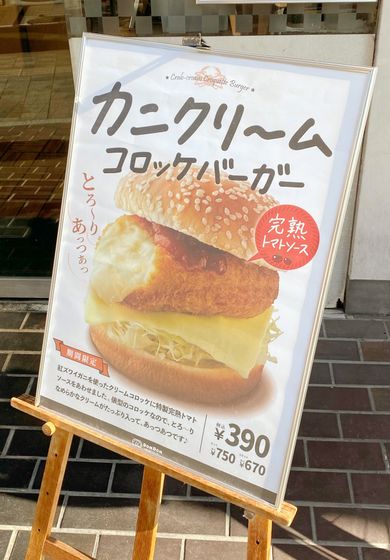 I ordered a crab cream croquette burger (390 yen including tax) and took it home.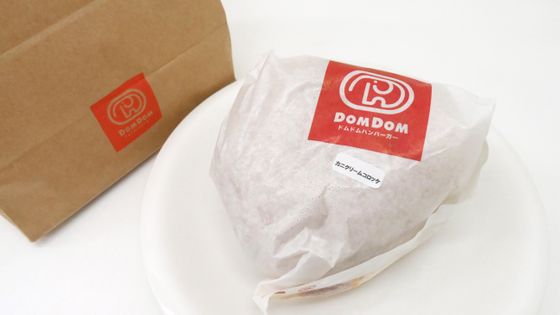 When you open the wrapping paper, a burger from Sesame Vans appears.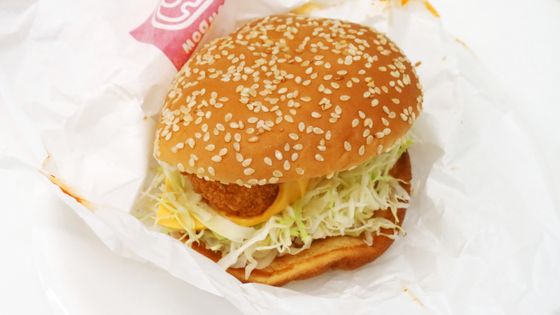 The diameter of the burger is about 10 cm.



Turn over the top buns and you'll see a bale-shaped crab cream croquette topped with ripe tomato sauce, with cheese and cabbage sandwiched underneath.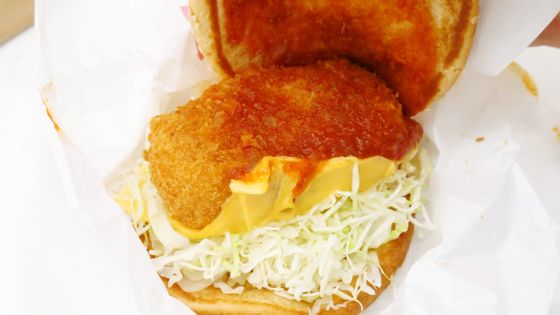 When you try it, the thick white cream that overflows from the croquette spreads in your mouth, and you can also feel the faint crab flavor and the modest acidity of tomato sauce. Combined with the crispy cabbage and the refreshing tomato sauce, the white cream gives the impression that it is a burger with a rich but relatively low junk and weight.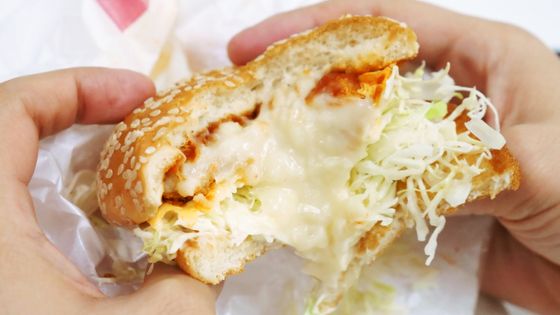 The price of the crab cream croquette burger is 390 yen including tax for a single item, 670 yen including tax for the S set (potato fries S + drink S), and 750 yen including tax for the M set (side menu + drink M). For a limited time from January 25, 2022 (Tuesday), Dom Dom hamburgers nationwide are available, but Asakusa Hanayashiki store and Ichihara Elephant Country store are only available separately.