How do children grow up when they go to school that doesn't distinguish between men and women?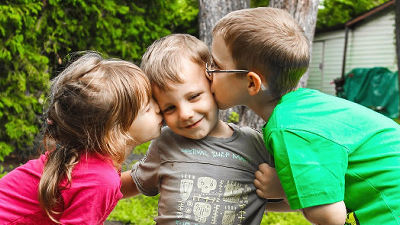 by
Audrey-Anne Godin
In the movie 'Mighty Thor', the fact
that the female character who was a nurse
in the original was changed to a physicist was highly evaluated as destroying the stereotype of the story. A survey of children attending preschool in Sweden, who do not like stereotypes such as 'boys are good at science,' 'boys do not cry,' and 'girls are kind,' found that 'it will be easier to succeed in the future.' The possibility was suggested.
Early preschool environments and gender: Effects of gender pedagogy in Sweden
http://www.sciencedirect.com/science/article/pii/S0022096517302692
Children at Swedish "gender-neutral" preschools are less likely to gender-stereotype --Uppsala University, Sweden
https://www.uu.se/en/news/article/?id=8848
Sweden's gender-neutral preschools produce kids who are more likely to succeed — Quartz
https://qz.com/1006928/swedens-gender-neutral-preschools-produce-kids-who-are-more-likely-to-succeed/
The Swedish preschool school 'Egalia' run by Lotta Rajalin is characterized by an emphasis on gender education, telling girls 'You are beautiful, cute and kind' and telling boys 'You are beautiful, cute and kind.' I don't want to impose so-called gender stereotypes such as 'You are a strong child.' Teachers are also educated not to treat children by distinguishing between men and women, and they are careful not to take actions such as putting up with anger because they are girls and not crying because they are boys. thing. In Egalia, regardless of gender, children are able to do what they love and express their emotions.
What are the characteristics of children who attend such preschool? So, according to a study conducted by Uppsala University in Sweden, children who go to preschool without gender distinction are more likely to beat unfamiliar children of the opposite gender, which affects stereotypical gender roles. It turned out to be difficult to do. In addition, while the children who were the subjects of the study could distinguish between 'boys' and 'girls,' it was difficult to make stereotyped choices such as 'jeans because they are boys' and 'dresses because they are girls' in the task of matching choices. That thing.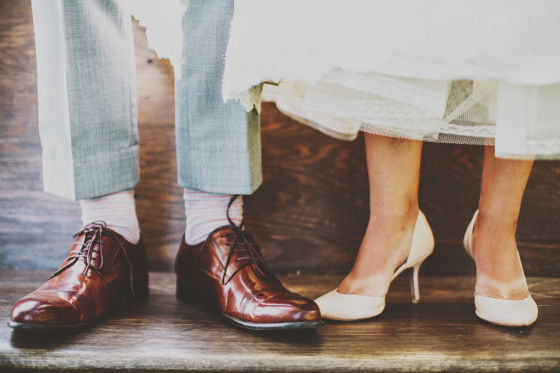 by
Nathan Walker
Ben Kenward, a psychologist at Uppsala University who conducted the study, said, 'Children who go to preschool without gender discrimination also act to categorize people by gender, but on the other hand, they are influenced by the stereotypes of men and women. I found it difficult to discriminate between men and women. This can greatly expand the possibilities of children. '
Due to the small number of preschool schools that do not distinguish between men and women, this study was small and involved interviewing 80 children aged 3 to 6 years. At this time, 30 of the children who were the subjects attended preschool without gender distinction, and 50 were children who attended typical preschool.
Further research is needed to prove the impact of gender-insensitive preschool on children. However, Kenward said, 'When interviewed, children attending preschool without gender distinction were more open to some experiences than children attending typical preschool. Until now, the opportunities for growth given to children, such as playing with toys and interacting with each other, were divided by gender, so eliminating this distinction could open up the possibility of children's growth and future success. The idea of raising it makes sense. '
In previous studies, 'block play, which develops spatial cognitive ability, is recommended for boys but not for girls, which affects children's school performance. It is pointed out that there is. A 2010 study on child development also found that when teachers emphasized gender differences, children became more aware of gender differences and would not play with children of genders they did not belong to. It has also been reported.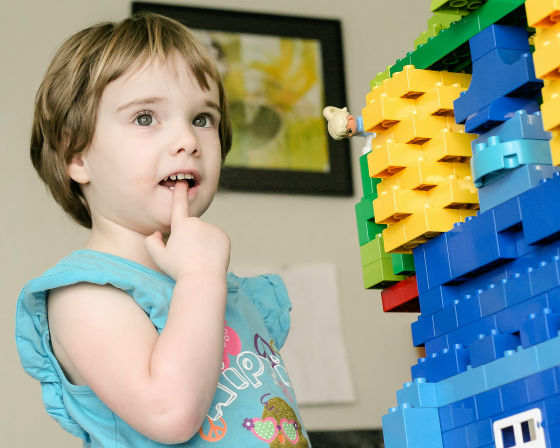 by Eric Peacock

Rajalin and his colleagues run a school that focuses on gender education in order to free children from the harmful effects of treating children by gender, but there are many criticisms. 'There are a lot of criticisms in emails, letters, blogs, etc., but they are basically expressions of anger, not discussions,' said Rajalin.

in Note, Posted by logq_fa