Red Bull Air Race Chiba 2017 opens, the all-athlete racing machine including Yoshihide Muroya aiming for winning for the second consecutive year, the state of the qualifying is like this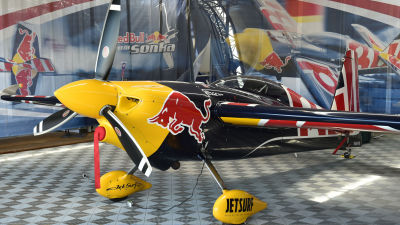 "Red Bull Air Race (Red Bull Air Race)This year also returned to the sky of Chiba. In Chiba which will be held for three consecutive years,Japanese pilot Yoshihide Muroya successfully won his first victory in his home country last yearIt will take expectations for winning the second consecutive year of. Due to bad weather the day before the flight ceased, we had a different weather and today we had a preliminary contest on Saturday, June 3, 2017, and the fight of the battle was dropped off. This year GIGAZINE plans to post a state of Air Race Chiba 2017 as quickly as anywhere. The state of the hanger prepared by each team before qualifying is like this. If you look at this article, you can see the situation just before the aircraft of 14 players participating.

Red Bull Air Race
http://www.redbullairrace.com/ja_JP

Hangar (hangar) in Urayasu at 10:00 am on Saturday, June 3, 2017.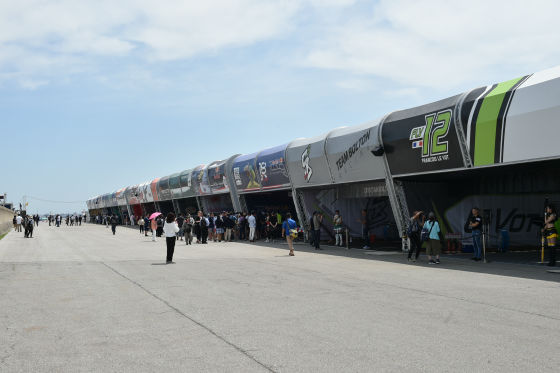 ◆ 8:Martin Sonka (Martin Sonka)
Sonka's booth.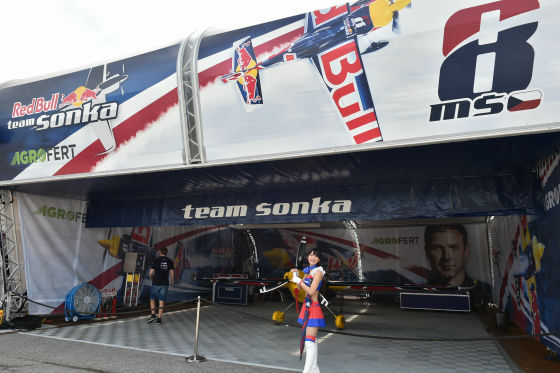 Machine "EDGE 540 V 3"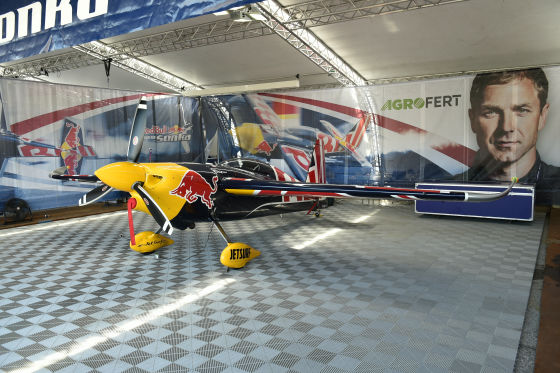 It is Red Bull color.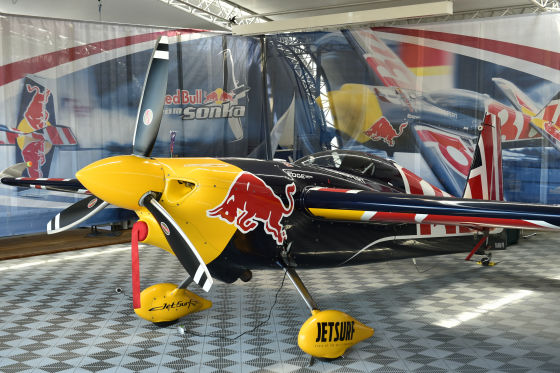 Winglet of wing end.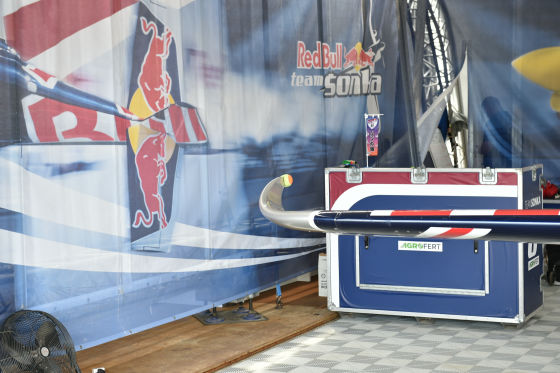 Air intake is packed something.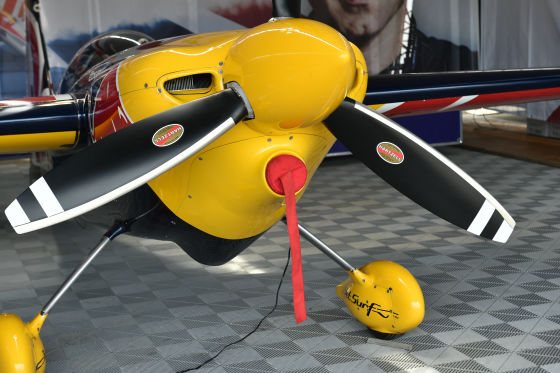 Very gentleman Sonka player. I started out in 2017. I got a very fast machine and it is a promising candidate for title battle.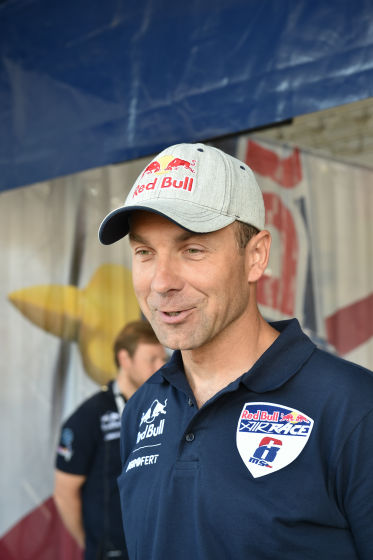 ◆ 21:Matthias Dolderer (Matthias Doddler)
The 2016 general champion Doddler's booth.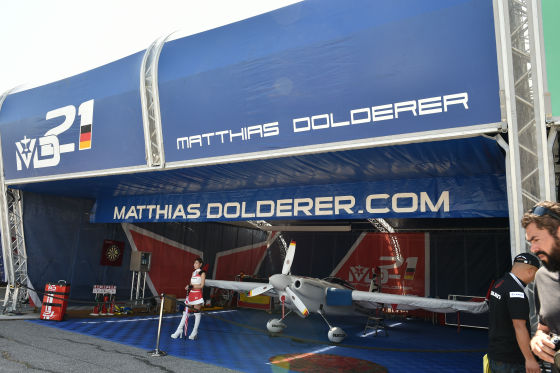 Machine "EDGE 540 V 3"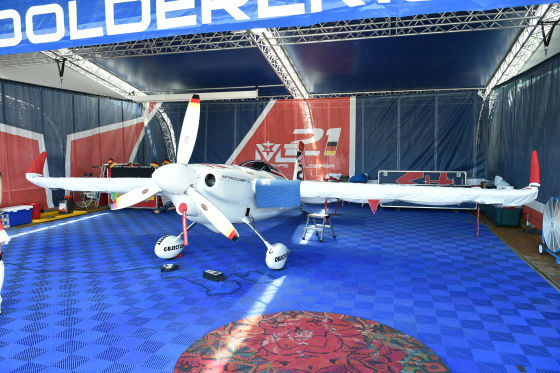 German color of white · red · black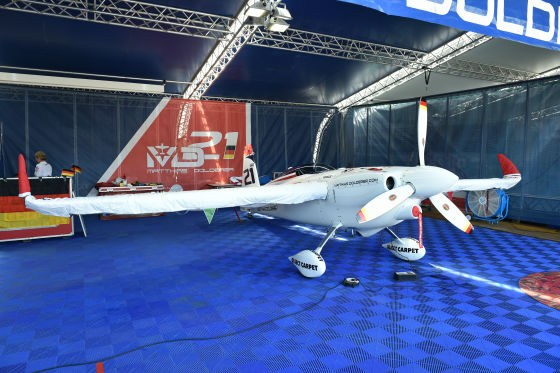 I will aim for consecutive win.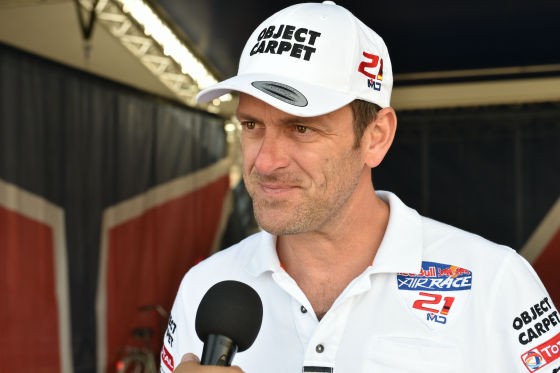 ◆ 31:Yoshihide Muroya
We are Muroya's booth.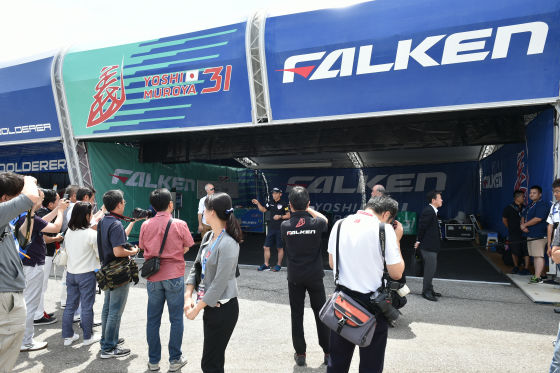 The word "righteousness".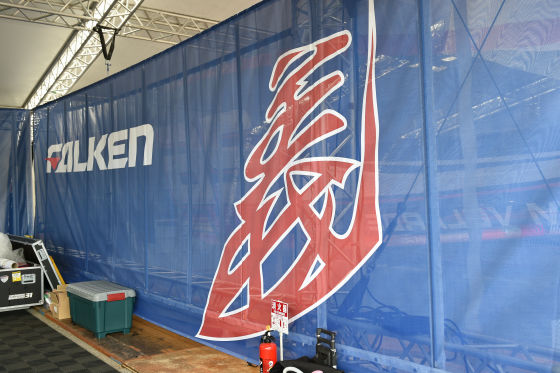 Attention is overwhelming.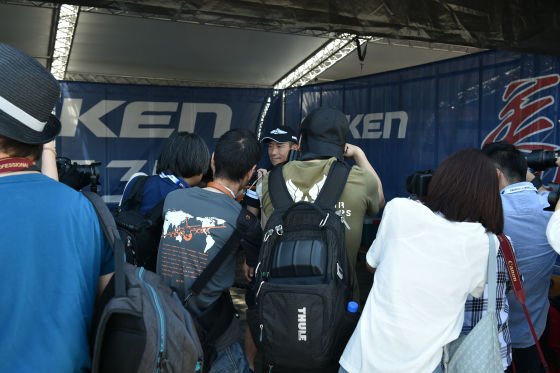 When asked "Friday's session was canceled due to bad weather?" When asked "Whether it is advantageous or disadvantageous", "It's not a disadvantage." However, by reducing the number of flights, a relatively powerful team Does it come to the top? "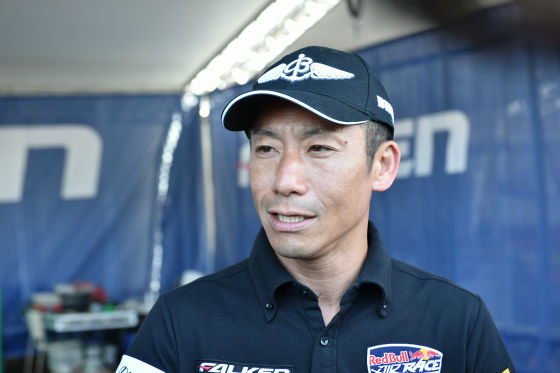 There is no aircraft in the booth.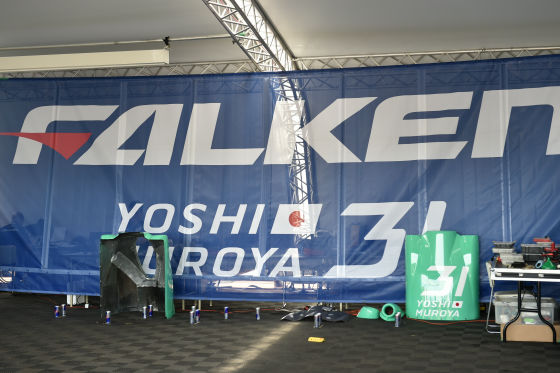 At the back of the hanger, Muroya 's "EDGE 540 V 3" was putting heat in the engine.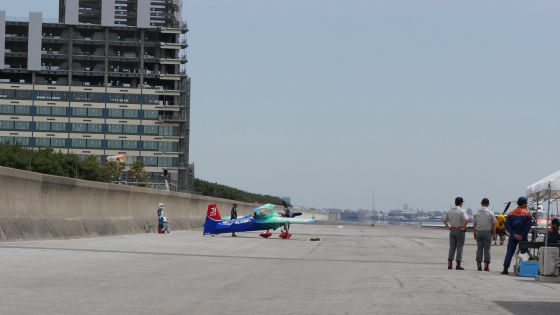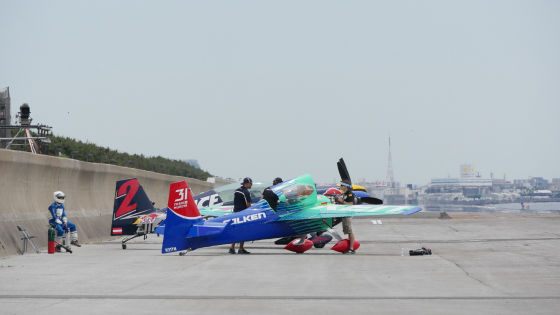 Muroya answered, "If you are in trouble?", Muroya answered, "It's an adjustment, not a trouble."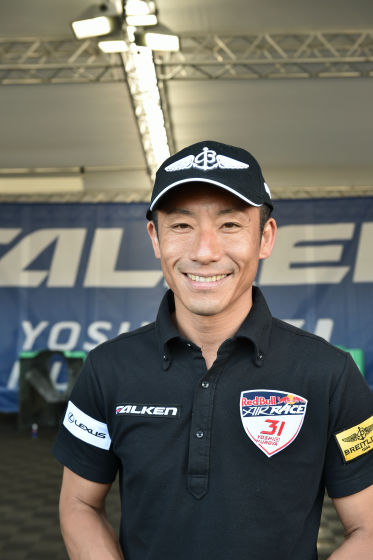 Muroya player who answers a lot of reporters and guests.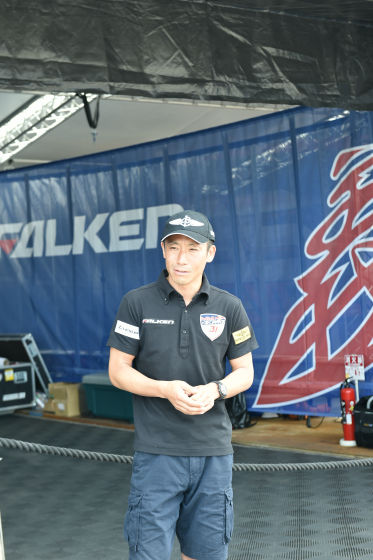 Atmosphere that it was very friendly. We have already organized a detailed time schedule up to the race, and only to do it afterwards. It's a fleeting break time right now.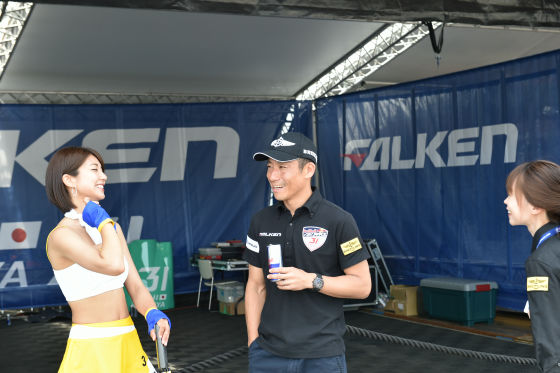 Mr. Muroya who wins the 2nd consecutive victory and the 2nd consecutive chiba contest championship that follows the previous race is greatly expected.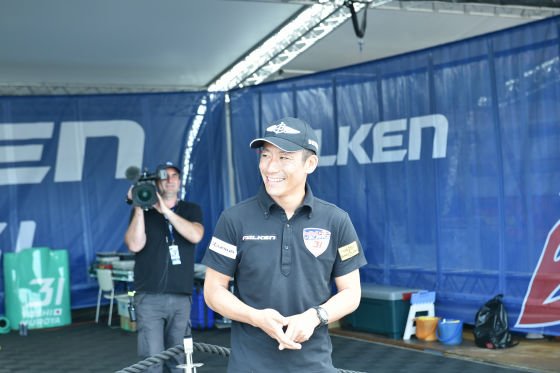 ◆ 26:Juan Velarde (Juan Berarde)
At the moment, it is the booth of Berarde athletes who will be ranked fourth in overall.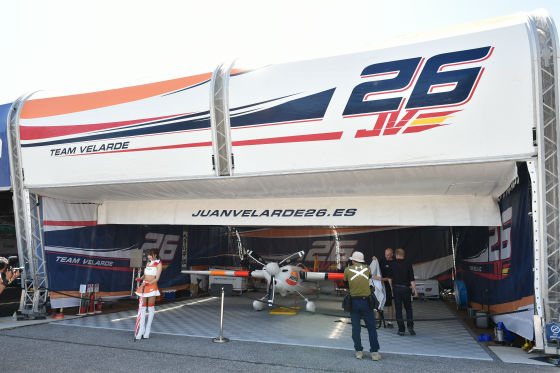 The machine is "EDGE 540 V 2". Brilliant red and orange fuselage on a white background is very shiny in the sky.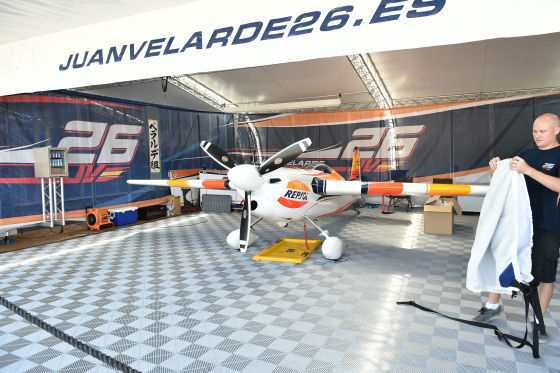 Dandy Berald was a very relaxed appearance.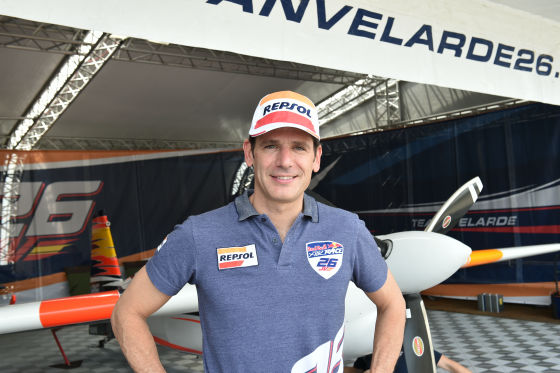 ◆ 37:Peter Podlunšek (Peter Podlansek)
Booth of Podlansek player is red × black.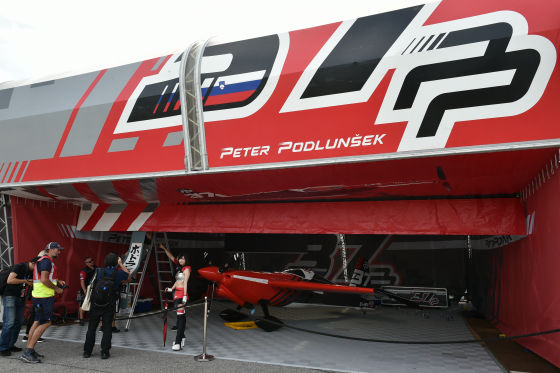 "EDGE 540 V 2" is also red × black.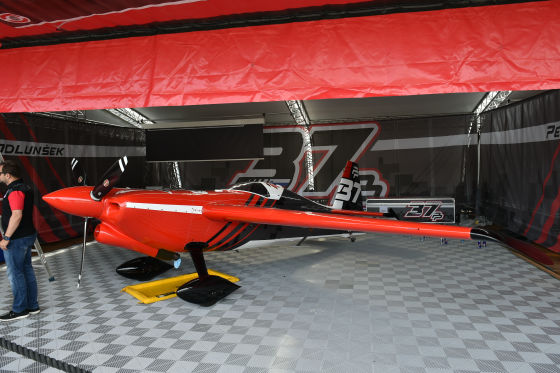 A major feature of Podlansek's aircraft is the downward winglet.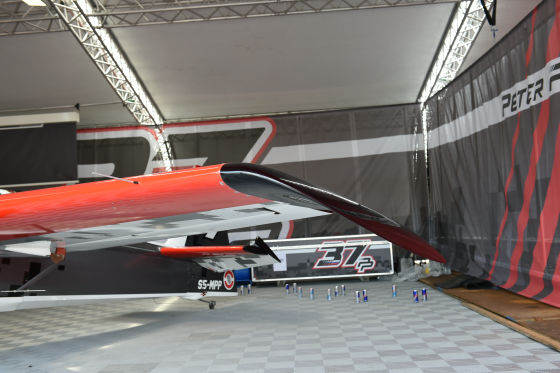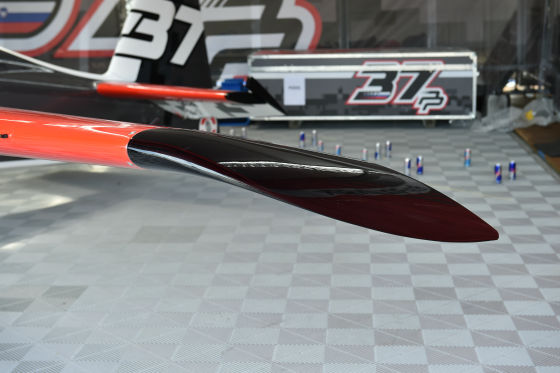 I was able to confirm the course layout of Chiba which arranged red bull cans in the back.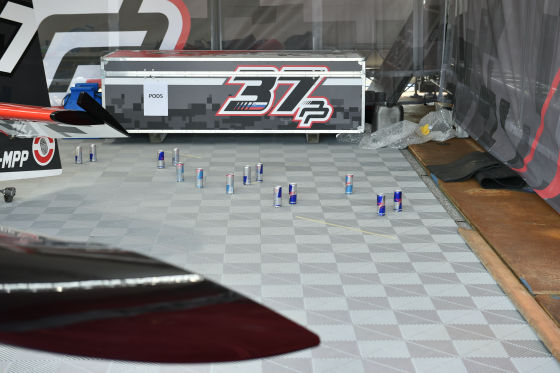 The team crew brought some banners.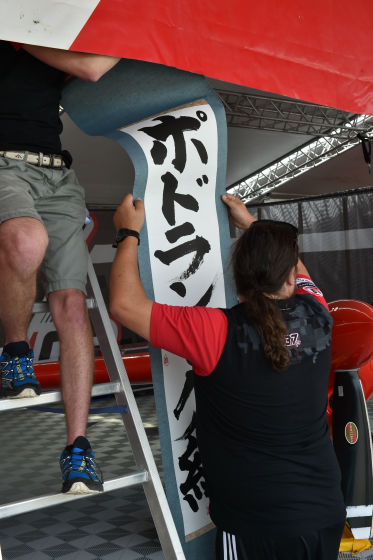 Podlansek player watching it.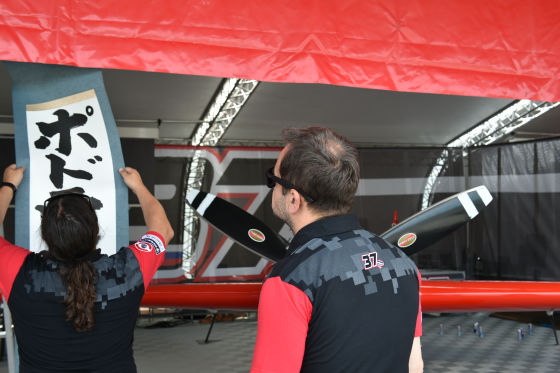 Choi evil father



It was "Podlanesque group".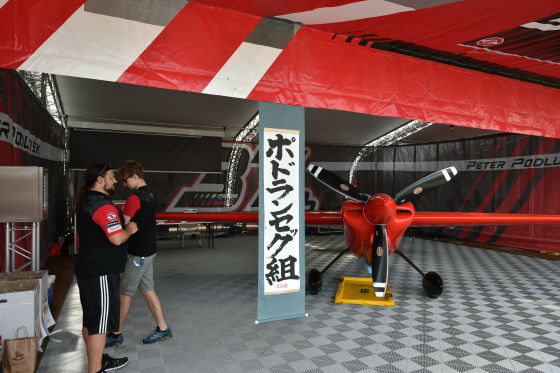 ◆ 84:Pete McLeod (Pete McLeod)
Mr. Muroya is the same "2009 group" macro-race player's booth.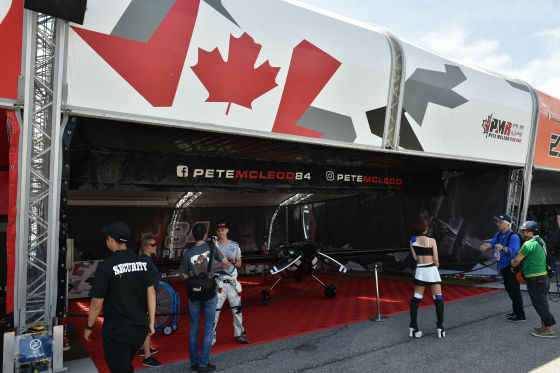 "EDGE 540 V 3" is a black base.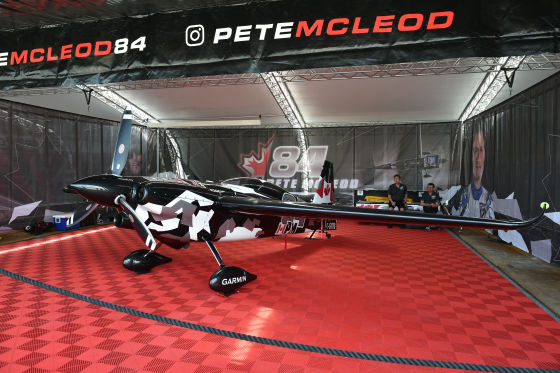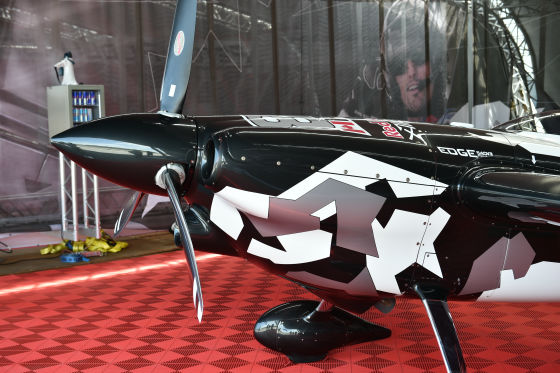 The Canadian flag on the tail wing.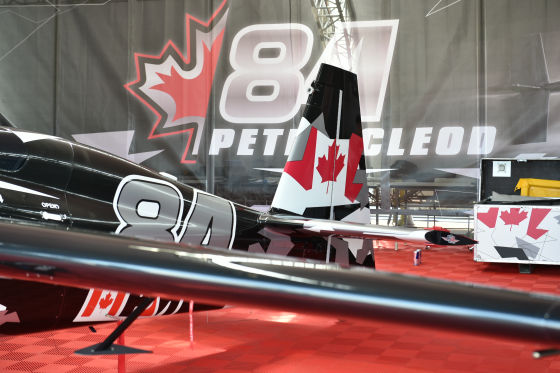 On the tip of the winglet, a breakage prevention tennis ball was stuck.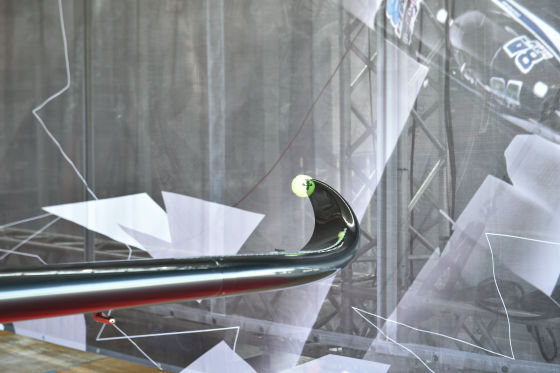 Maclord players who won the youngest victory in history in 2014 are still 33 years old.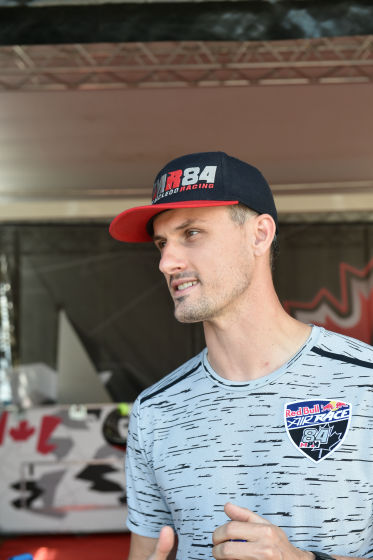 I will aim for the youngest general champion in history.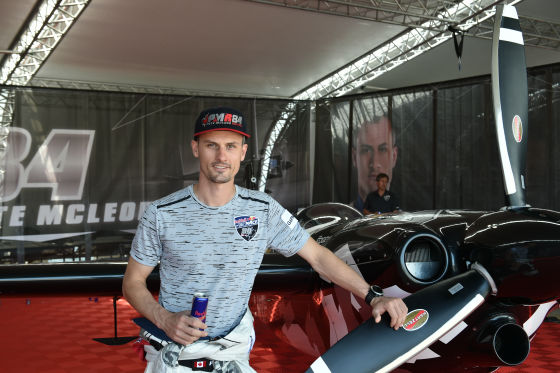 ◆ 27:Nicolas Ivanoff (Nicholas Ivanov)
Ivanov's booth.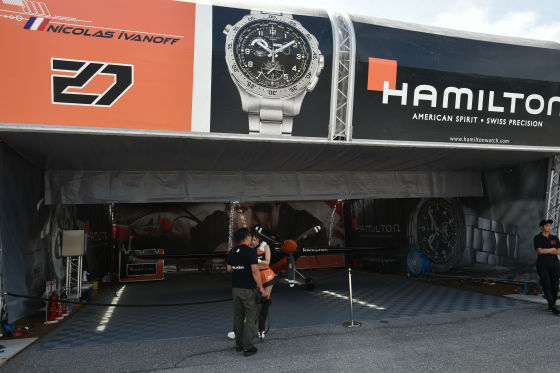 The Hamilton color aircraft is "EDGE 540 V 2"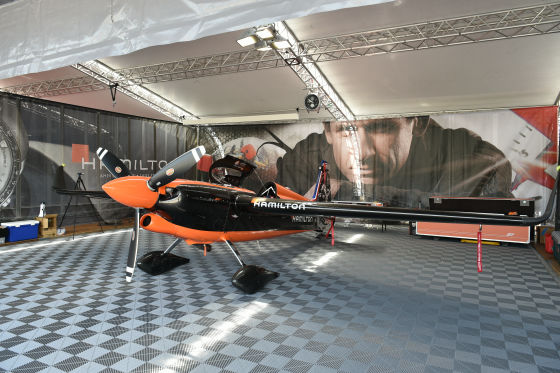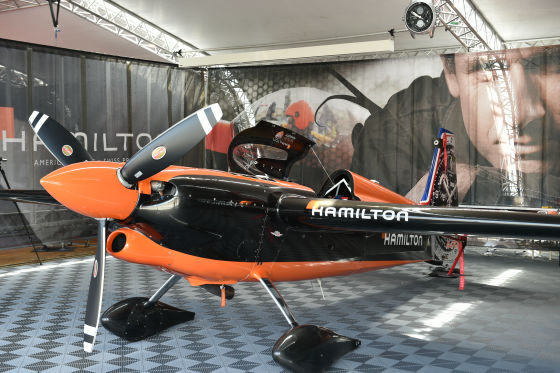 I am wearing relatively large winglets among my players.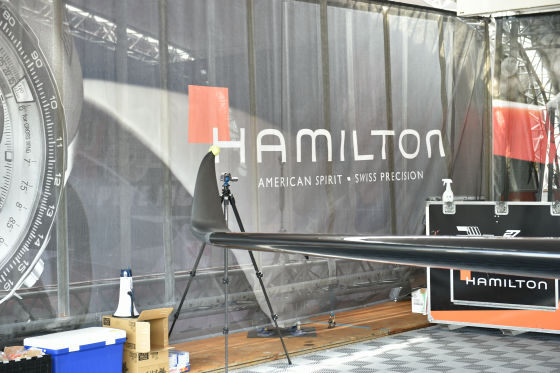 Ivanov was Dandy.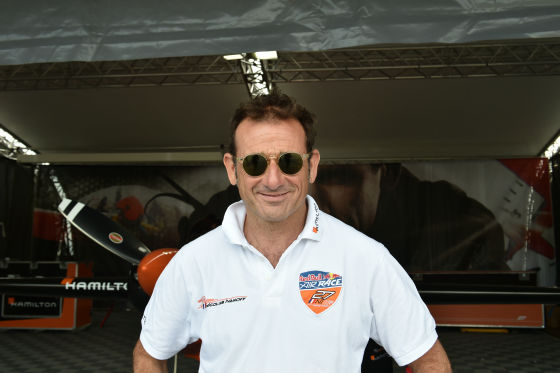 ◆ 99:Michael Goulian (Michael Goulian)
A goulan's booth.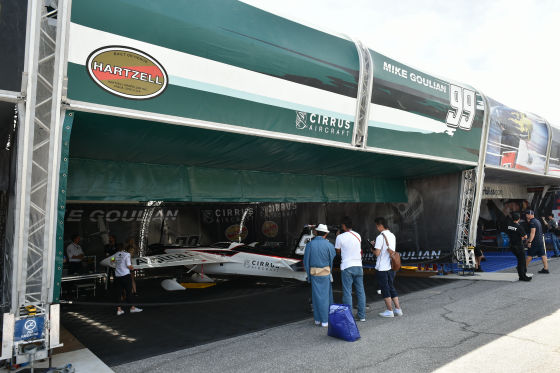 "EDGE 540 V 2"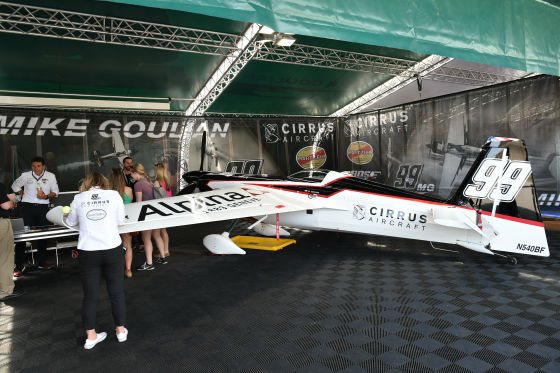 A unique shape like a winglet ripples.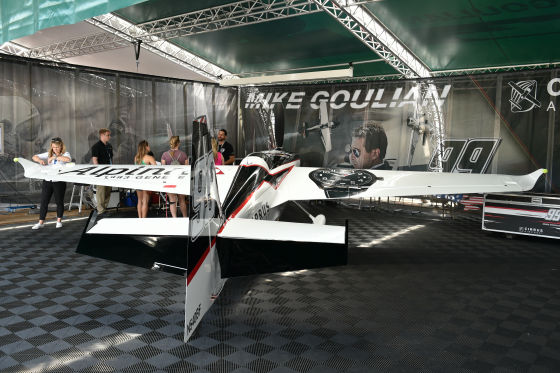 Goulan who has been away from victory since 2009. When is the resurrected victory?



◆ 10: Kirby Chambliss (Kirby · Chambliss)
Booth of Chang Bliss player of two degrees championship champion.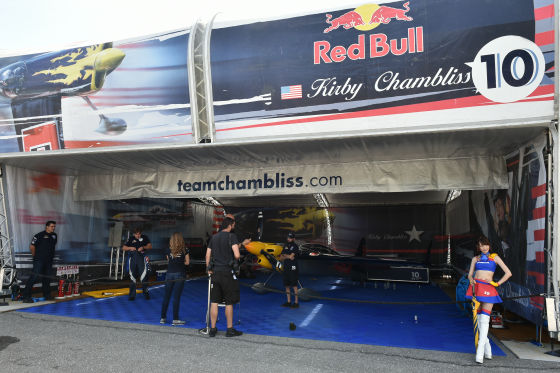 "EDGE 540 V 3" is Red Bull color.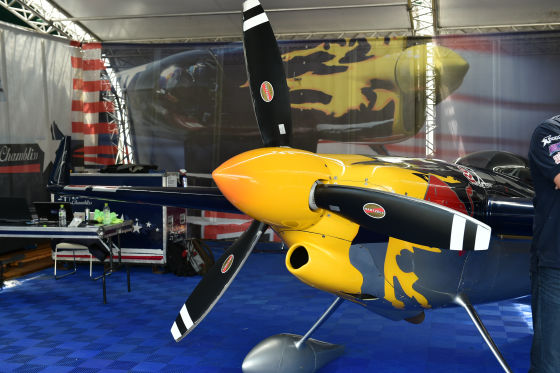 At the participating pilot, the oldest 57 years old will challenge the third annual title.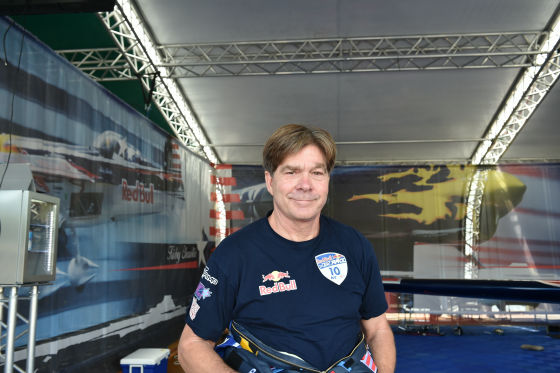 ◆ 18:Petr Kopfstein (Petr Kopstein)
Coptein player's booth.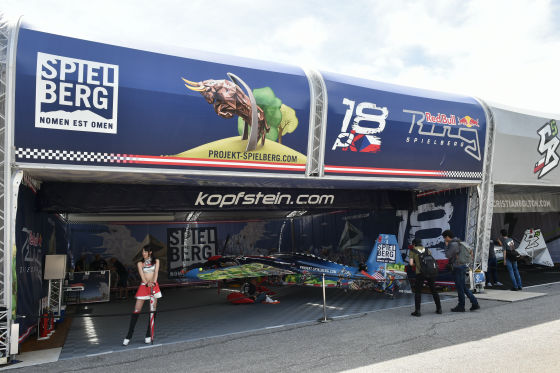 "EDGE 540 V 3" is the earth color again this year.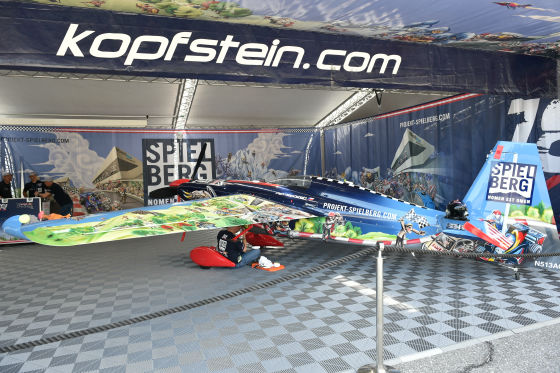 Just watching makes it a fun paint.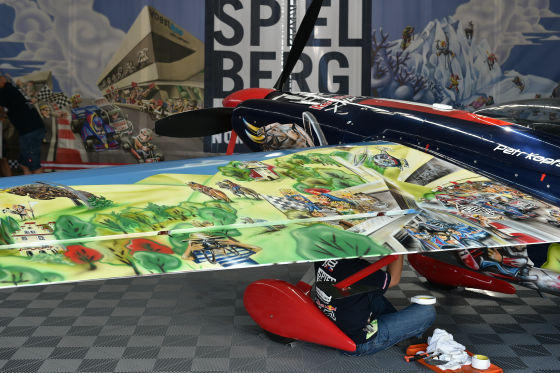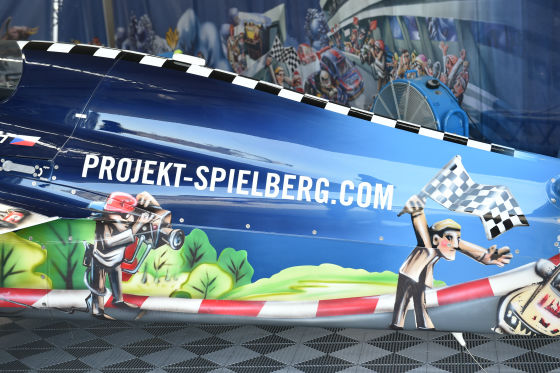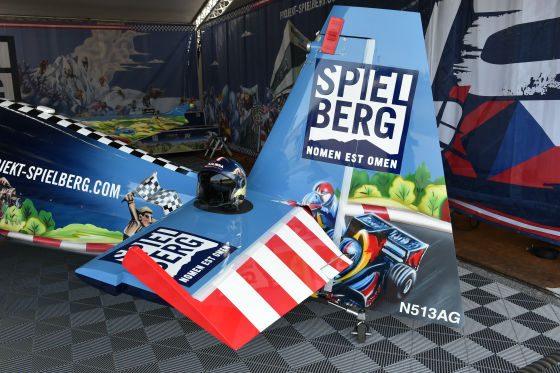 ◆ 5:Christian Bolton (Christian Bolton)
Bolton's booth.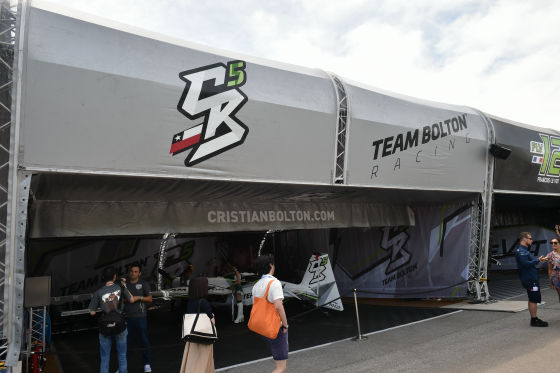 Participate in "EDGE 540 V 2".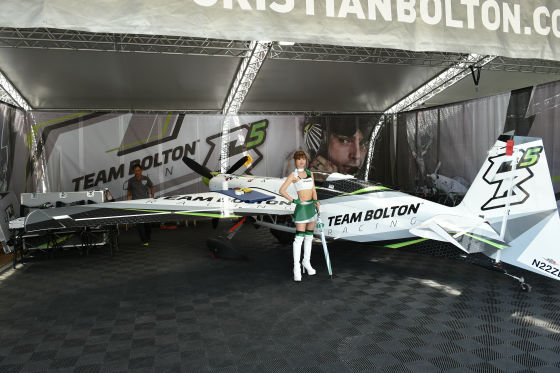 Bolton from South America Chile is aiming for the first victory of Latin American.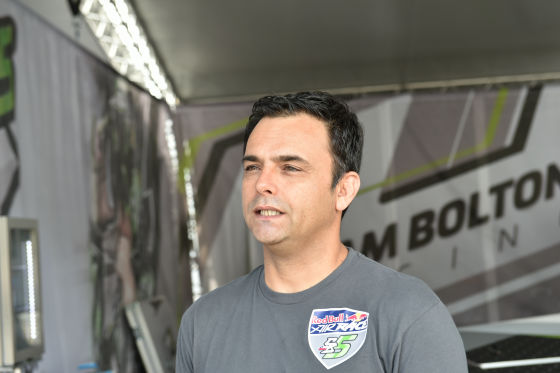 ◆ 12:François Le Vot (François · Rubot)
Rubot's booth.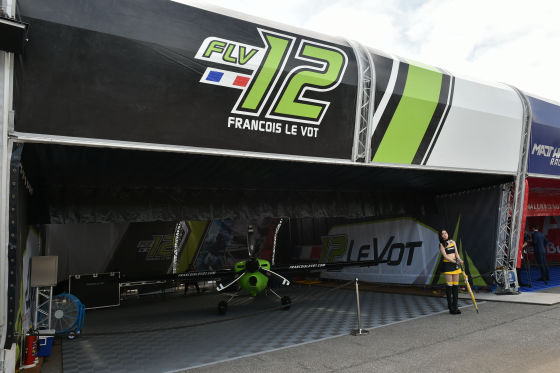 "EDGE 540 V 2" is turned around, it became lime green color.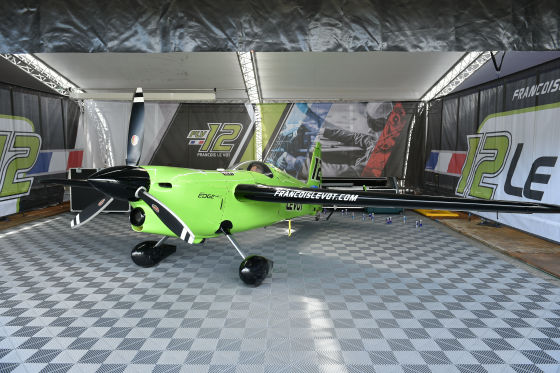 A Robot player who gets on the plane and makes a final check.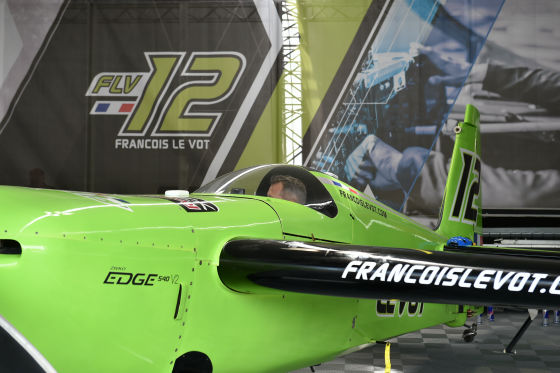 He smiled gently.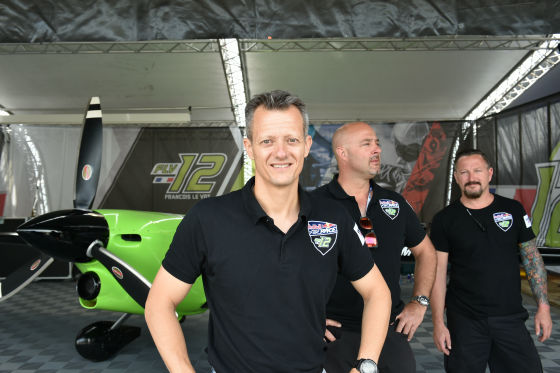 ◆ 95:Matt Hall (Matt Hall)
The booth of the hall player is "Red Bull Simply Cola"Color.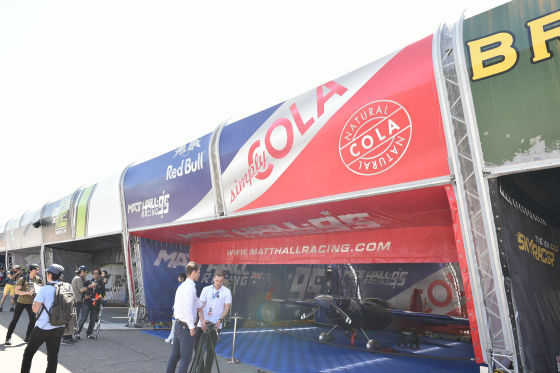 It is undeniable that the 2017 year of the season when switching from "MXS - R" to "EDGE 540 V 3" is under adjustment.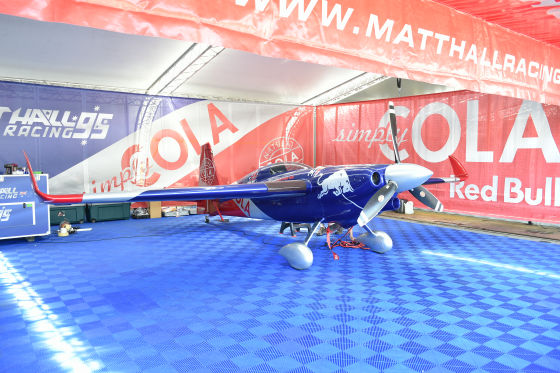 The 2017 season may be a foothold season.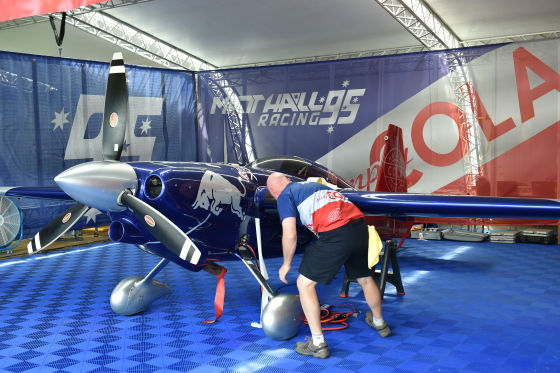 However, since it is the second overall hall player in 2015 and 2016 for the second consecutive year, it will take a lot of hope to win over.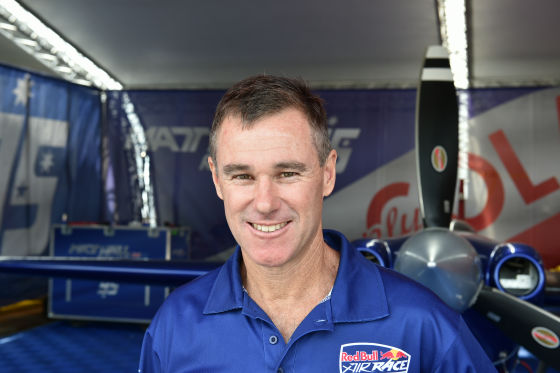 ◆ 11:Mikael Brageot (Michael Brajor)
A challenger class champion of 2015, a booth of a Braso player who entered the master class in 2017 with fullness.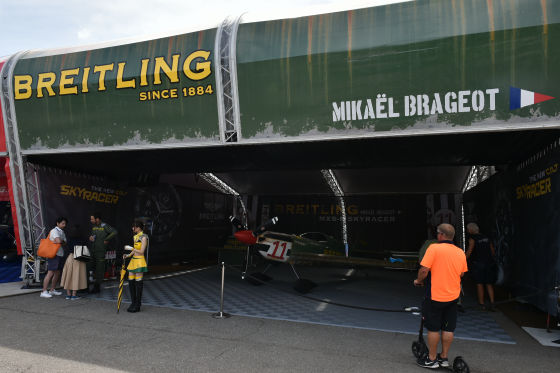 Participating competitors are the only "MXS-R". The tag of MXS-R + Breitling (Breitling) is positioned as the successor of the 2013 champion Nigel Ram.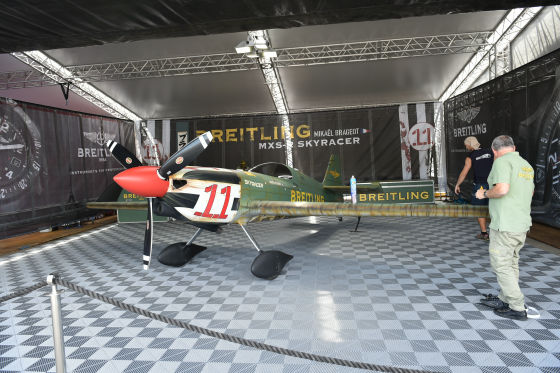 A design that imaged rusty aircraft.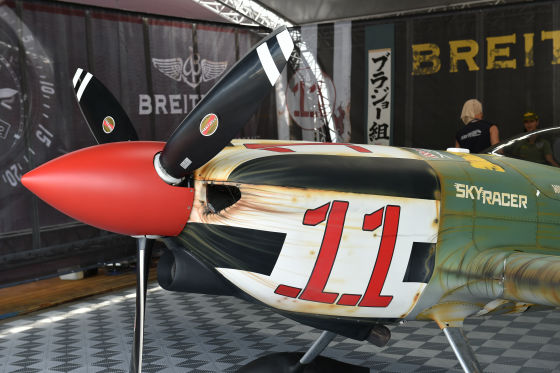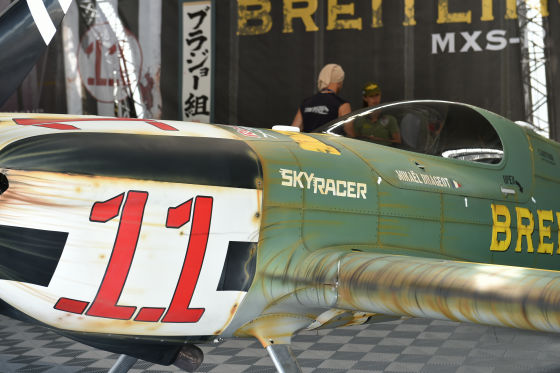 We have winglets reminiscent of shark fin.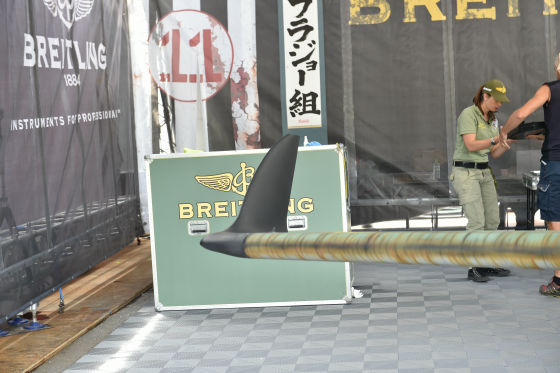 Although I am in the first year of entering the war, I am expecting a 29-year old rookie-like momentum attack.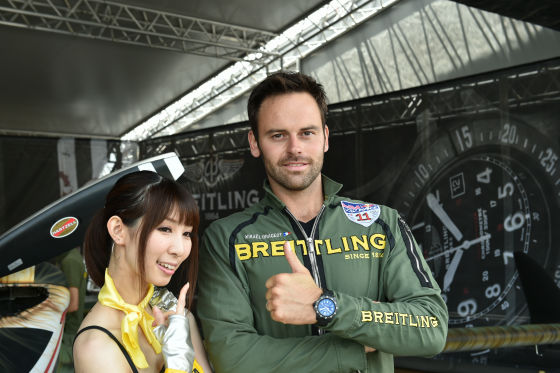 Red Bull Air Race Chiba 2017 is going to be held qualifying today on Saturday, June 3, 2017 (Saturday), and will be held tomorrow on June 4, 2017 (Sun).

◆ 15: 28 Addendum
Muroya's flight in free practice (practice flight) which took place before qualifying is like this.

Yoshihide Muroya 's Free Practice flight - Red Bull Air Race Chiba 2017 - June 3, 2017 - YouTube


Preliminary race begins at 3:15 on June 3, 2017.

◆ 18: 07 Additional notes
The top is McLuod, the 2nd is Dordala, the 3rd is Sonka.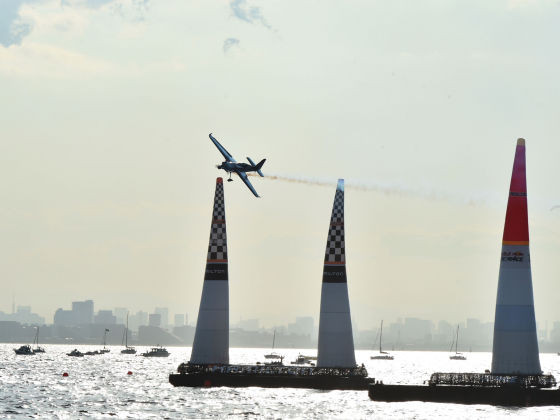 MUROYA players from the top in 54 seconds 933 has been attached to the fourth fastest of 0.324 seconds behind.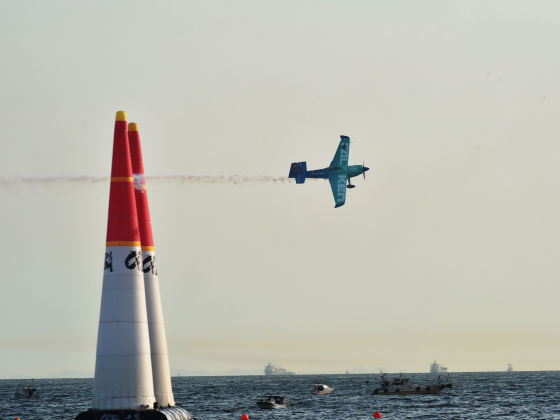 ◆ 20: 45 Additional note
The result of the preliminary round of Red Bull Air Race Chiba 2017 is as follows.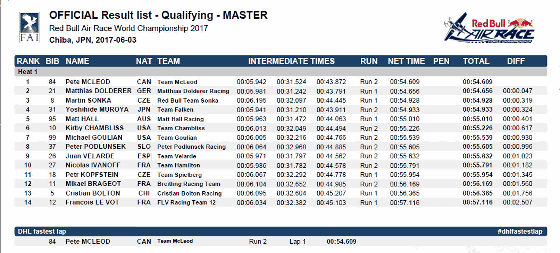 1 84 Pete MCLEOD 54.609
2 21 Matthias DOLDERER 54.656
3 8 Martin SONKA 54.928
4 31 Yoshihide MUROYA 54.933
5 95 Matt HALL 55.010
6 10 Kirby CHAMBLISS 55.226
7 99 Michael GOULIAN 55.539
8 37 Peter PODLUNSEK 55.605
9 26 Juan VELARDE 55.632
10 27 Nicolas IVANOFF 55.791
11 18 Petr KOPFSTEIN 55.954
12 11 Mikael BRAGEOT 56.169
13 5 Cristian BOLTON 56.365
14 12 Francois LE VOT 57.116

The state of the press conference (uncut) of the McLeod player, Dolderr player, Muroya player which was done after qualification can be confirmed with the following movie.

Red Bull Air Race Chiba 2017 Press Conference after Qualifying (Whole Uncut) - YouTube


· Continued
Red Bull Air Race Brilliant air racing machine coloring Chiba 2017 and glossy lace queen summary - GIGAZINE