The qualifying for the final round of Red Bull Air Race 2014 called `` Sky F1 '' looks like this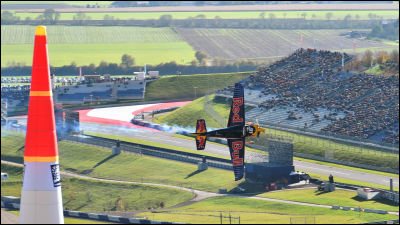 The final round of the 2014 series of the Red Bull Air Race, the world 's fastest motorsport called "Sky F1", kicked off at
Red Bull Link
at Spielberg, the knee of
Red Bull
. This is how the Spielberg tournament race qualifier, in which the Japanese pilot Yoshihide Muroya participates, is like this.
Red bull air race
http://www.redbullairrace.com/en_US
The interview with Muroya the previous day can be confirmed in the following article.
The final round of `` Red Bull Air Race '' called `` Sky F1 '' has started, I have talked to Yoshihide Muroya-GIGAZINE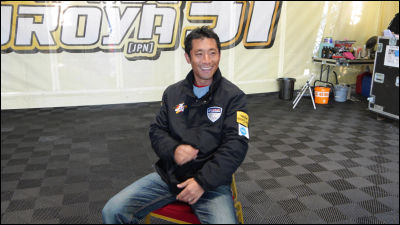 10am local time. A pit called a hanger has been opened to the media.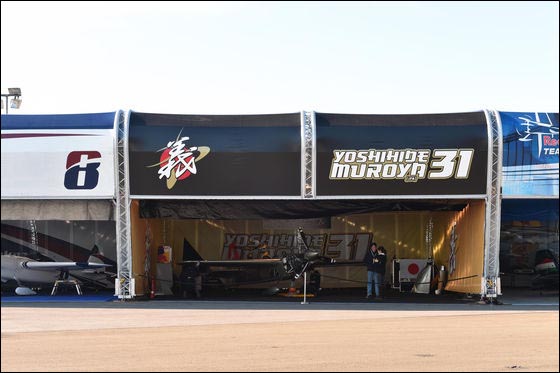 Peter Bezenei
's
Corvus Racer 540
. The aircraft is bright blue.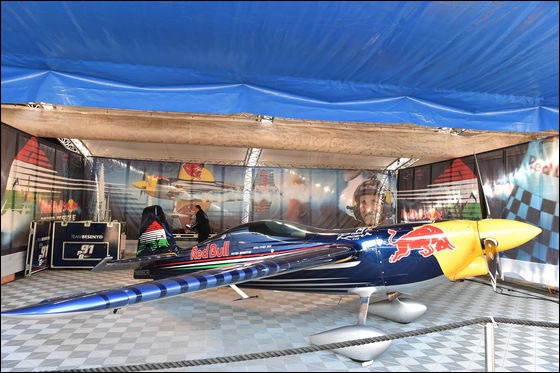 The streamlined aircraft with excellent aerodynamics is exactly the word "functional beauty".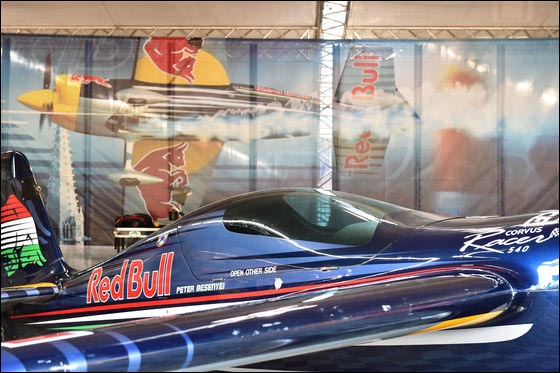 The propeller is made by Hartzell.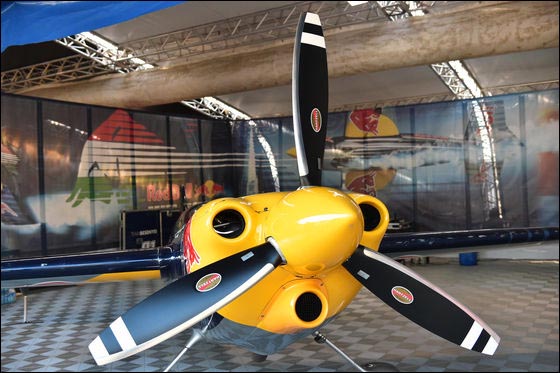 The air intake looks like a face.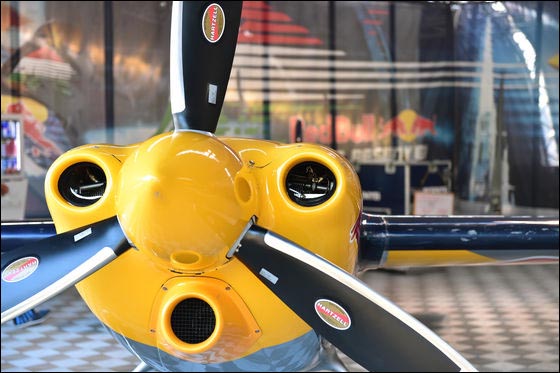 Bezenay, called the "Red Bull Air Race Godfather", was an evil choreographer with an unusual aura.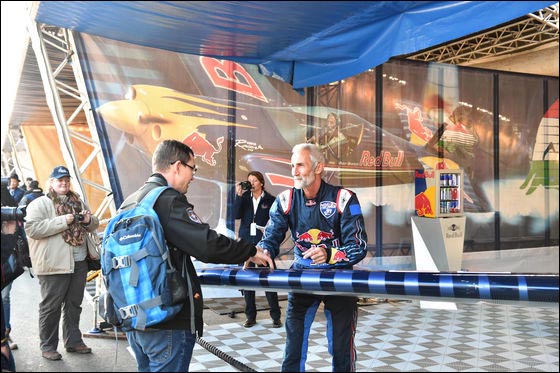 Work continues in
Muroya
's pit for the
interview the
day before.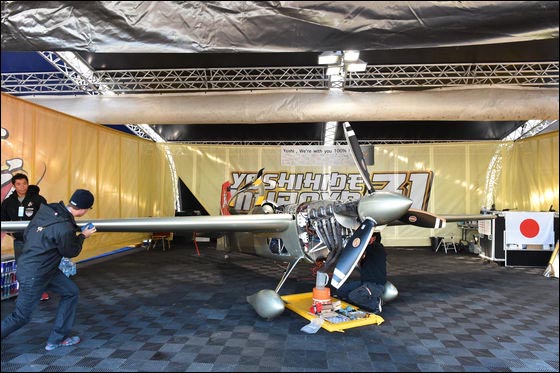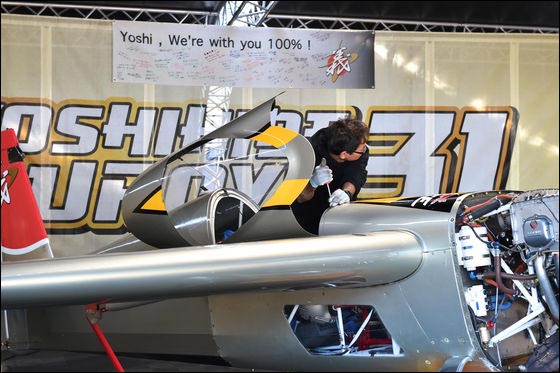 The engine cover is removed and the
exhaust manifold
is exposed.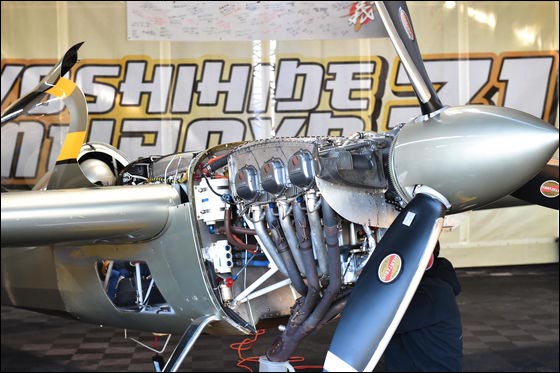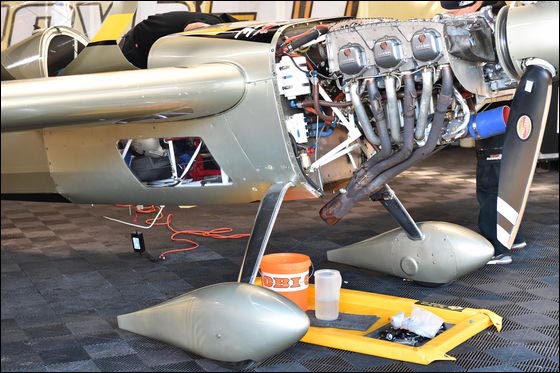 Careful papermaking. He said he would redo the paint that was peeled off in the rain.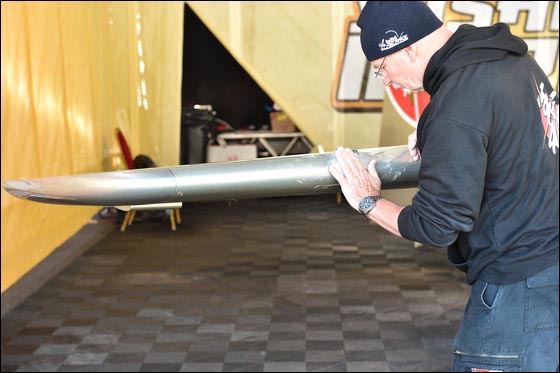 Mr.
Muroya
is leading the Japanese sky sports with two pairs of aerobatics and red bull air race. Expectation for the second podium this season.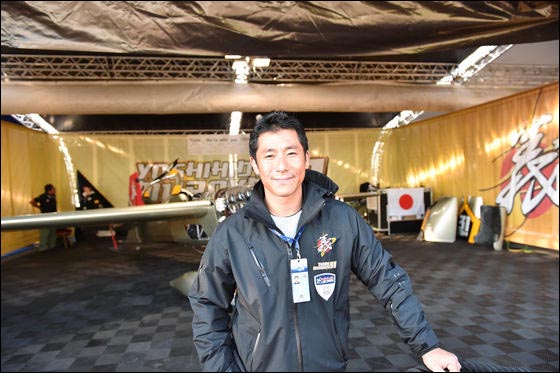 A gorgeous sky dance starts over the course.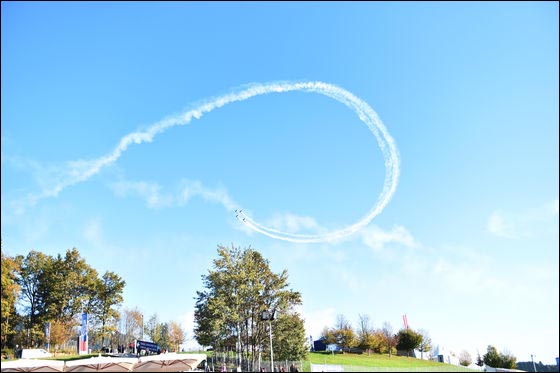 I was impressed that I was nervous before the race.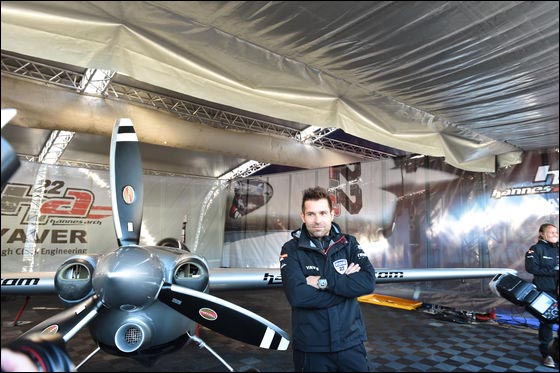 The local star,
Hannes Archi, who
is currently 2nd in the ranking and aims to recapture the throne, has been under rush to report.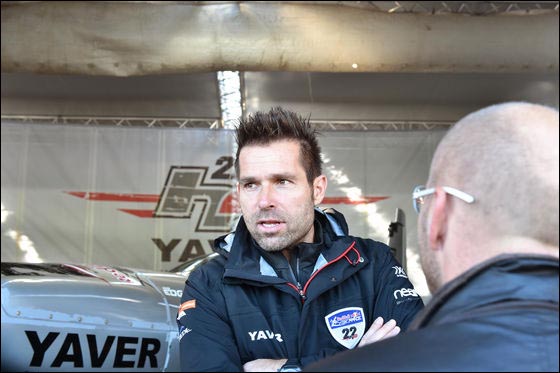 Matt Hall
mechanic with a spirit of service.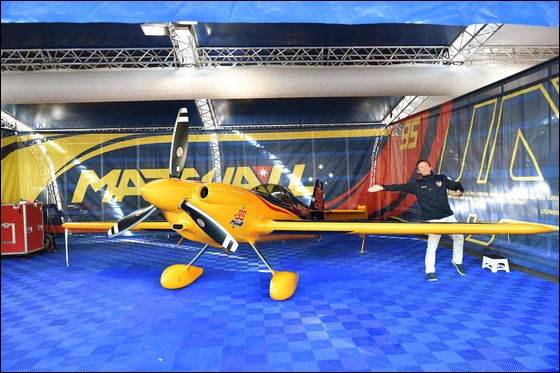 2010/2009
World Champion
Paul Bonhomme
is already ready for battle.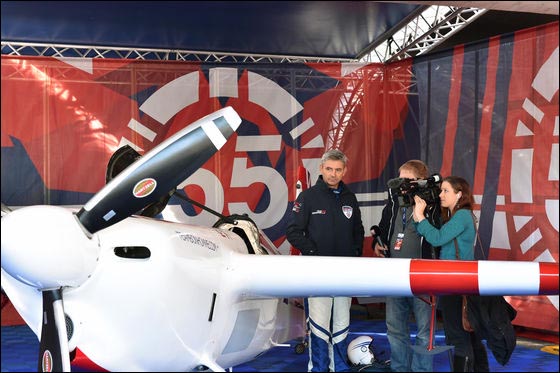 Finally, go to the pit of Nigel Lam, the top ranking in the series. The machine is
MXS-R
.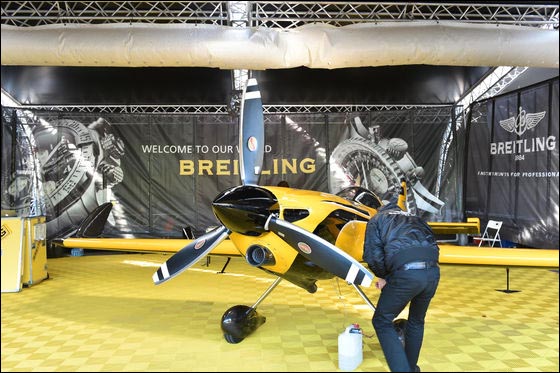 Characteristically, the tip of the wing is bent. It is a lightweight aircraft that uses carbon parts.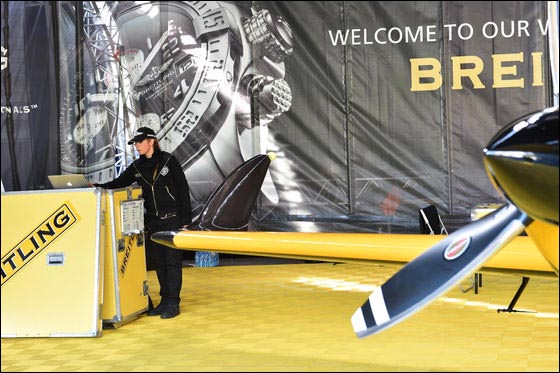 Lam is now 58 years old. Aim for the first crown of lust.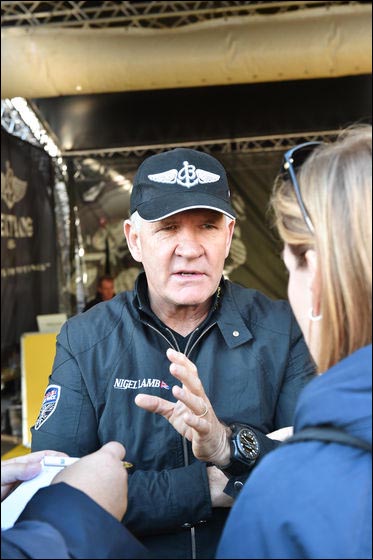 Beautiful women with the player's plate started to gather, and the hanger walk time ended.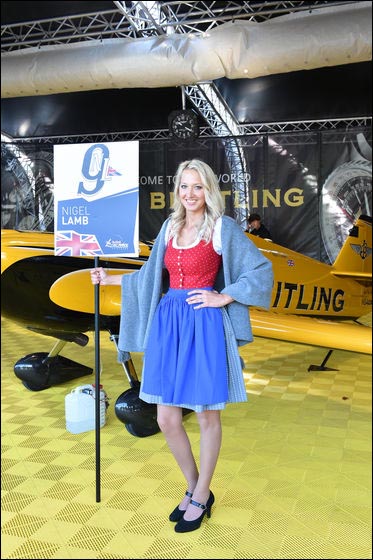 The hanger was on display for racing.



The cockpit is clearly narrow.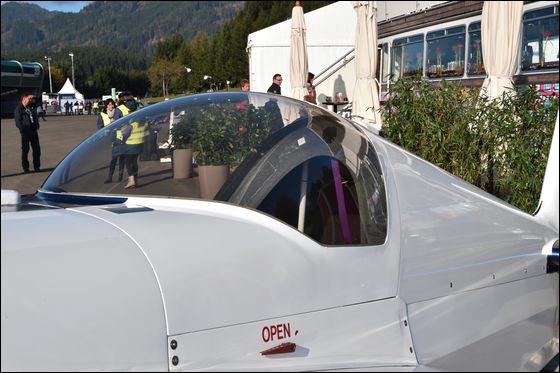 A small window to confirm the bottom below. However, there is almost no confirmation during the race, which is a limit world that advances 10 meters in 0.1 seconds.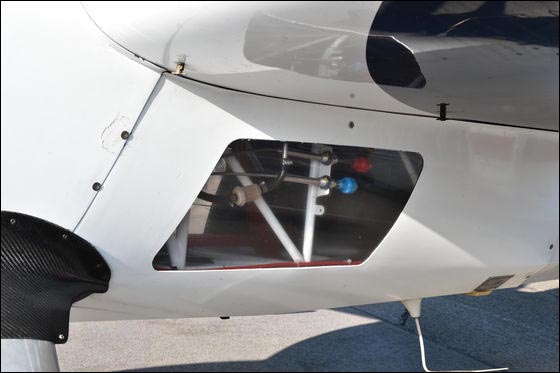 Main wing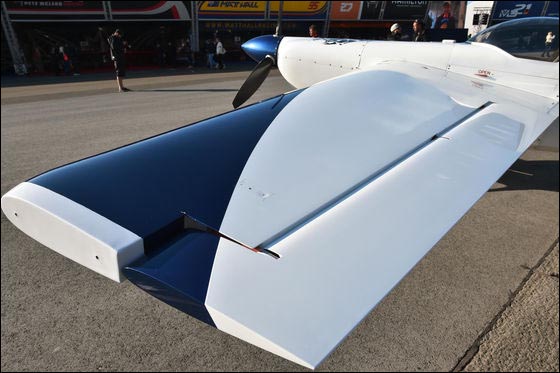 The horizontal tail and vertical tail behind the aircraft are like this.



Snake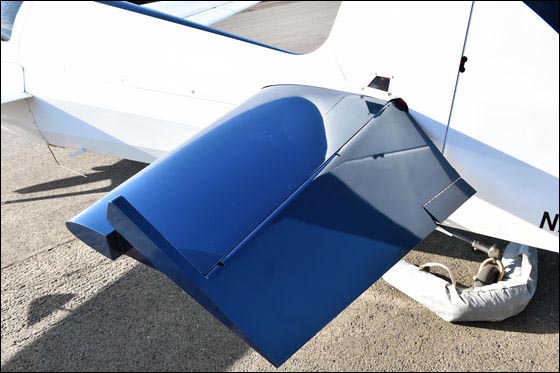 ladder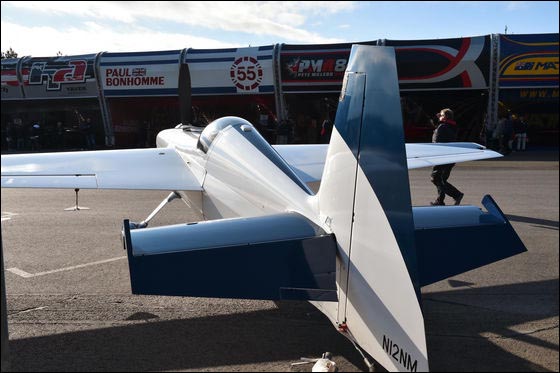 Since the test flight before the qualifying has finally begun, we moved to a small hill at the position of the arrow. The best part of the race held in the mountains can be seen from a high place.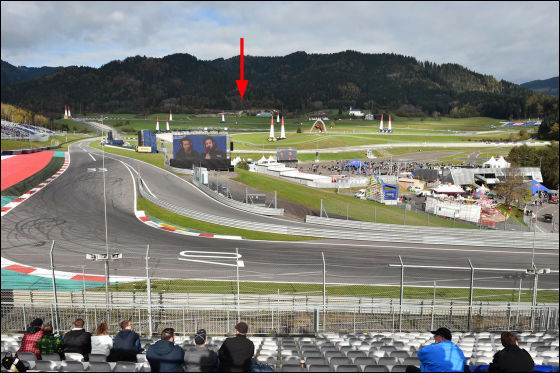 When we arrived at the photo point, we were able to confirm that the Red Bull F1 machine made a blast and went around the course.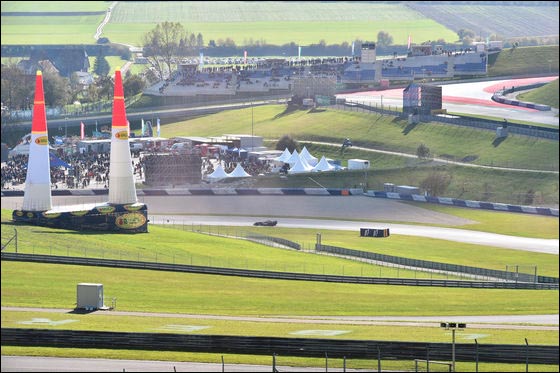 An acrobatic demonstration by a helicopter.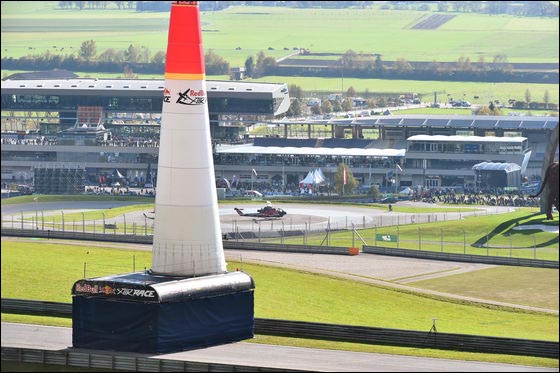 The number of customers at the grandstand seats has gradually increased.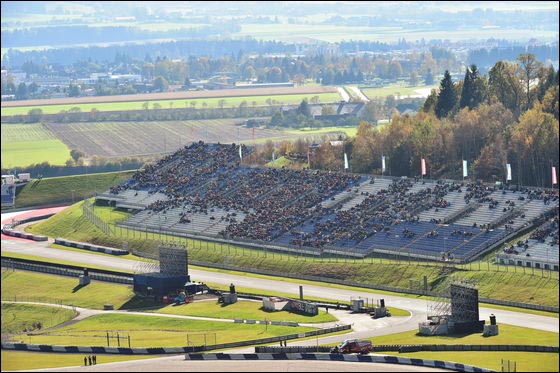 Giant red bull monument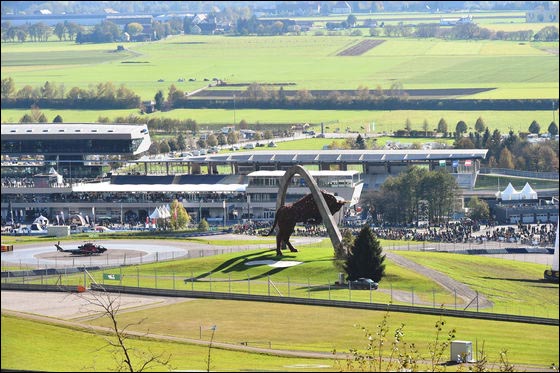 Local time October 25, 2014 at 4pm, the time trial of the race qualifying started.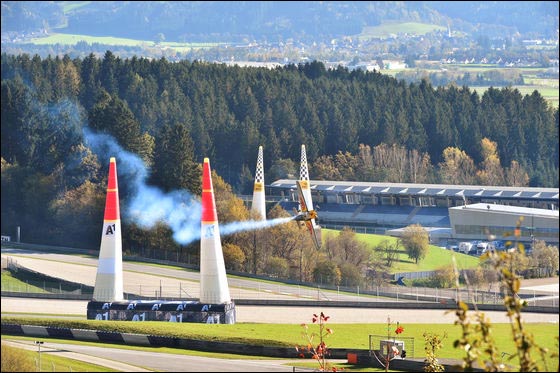 Muroya's time attack is like this.

Yoshihide Muroya's Red Bull Air Race 2014 Spielberg Qualifying Attack-YouTube


Muroya's time jumped to the top at this time with 57 seconds 447.

After a while, defending champion Bonom appears.

Paul Bonhomme's Red Bull Air Race 2014 Spielberg Qualifying Attack-YouTube


The second from the end is Arhi who bears local expectations. From the stand, there is a great cheer that you can hear even if you shoot on a distant hill.

Hannes Archi's Red Bull Air Race 2014 Spielberg Qualifying Attack-YouTube


Alhi was pushed by a great cheer and recorded the top time in the heart attack. Finally, Lam 's attack on the top ranking.

Nigel Lam's Red Bull Air Race 2014 Spielberg Qualifying Attack-YouTube


Lam is 4th, not as much as Archi.

Mr. Muroya, a promising Japanese player, is in 7th place and in a reasonable position. However, the first one-on-one opponent in the race was the champion Bonom.

◆ Qualifying results
1st place: Hannes Archi (Austria)
2nd place: Matthias Dolder (Germany)
3rd place: Martin Sonka (Czech Republic)
4th place: Nigel Lam (UK)
5th place: Matt Hall (Australia)
6th: Paul Bonhomme (UK)
7th place: Yoshihide Muroya (Japan)
8th place: Kirby Chambers (USA)
9th: Michael Goulian (USA)
10th place: Nicholas Ivanov (France)
11th: Pete McRoad (Canada)
12th place: Peter Besenei (Hungary)

The Red Bull Air Race 2014 final round, Spielberg, where the heated champion battle will be held, will be held on October 26, 2014 local time, and BS SKY Perfect J Sports will be held on October 26, 2014 at 10 PM Japan time. It will be broadcast live for free from time. Of course, the finals will be made into articles.

・ Continued
`` Red Bull Air Race 2014 '' final race final race report that can enjoy the powerful battle of the sky-GIGAZINE