Red Bull Air Race Chiba 2016 Haste report on the appearance of the final race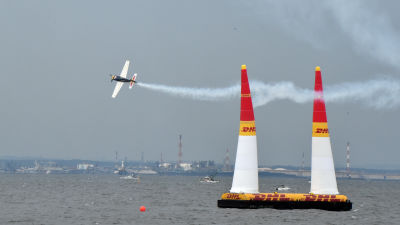 The ultimate three-dimensional motor sports "Red Bull Air Race"Came to Japan this year as well. Today from 13:5 on June 5, 2016 from today1st conventionThe final race will be held at Makuhari Seaside Park in Chiba Prefecture. Unfortunately the qualifying race which was scheduled to be held yesterday is canceled due to bad weather. Round of 14 in the order of point ranking is done without qualifying.

RED BULL AIR RACE CHIBA 2016 Official Ticket Site
http://rbar.jp/

Chiba on June 5, 2016 rains from the morning.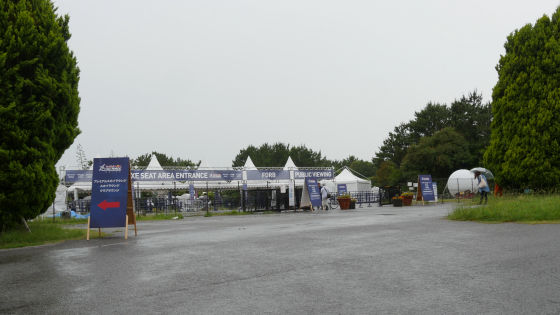 Before 9 am, there was a row of spectators in front of the entrance gate.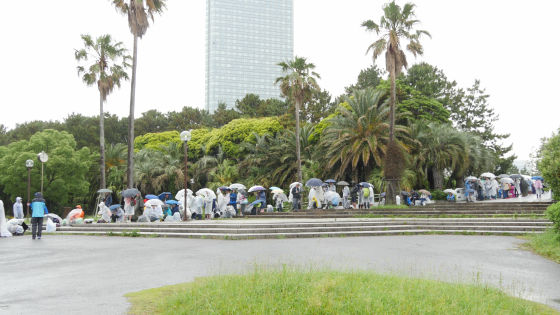 The rain will rise around 10 o'clock and the wind is moderate than yesterday.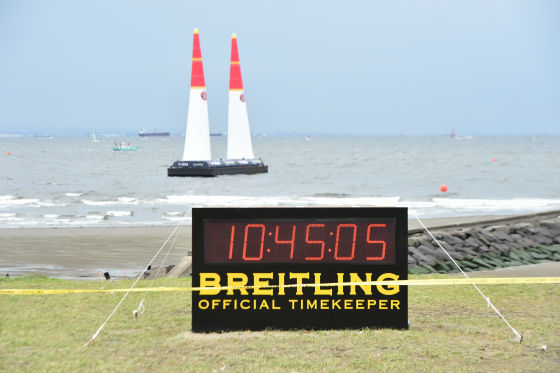 The crew is also on standby.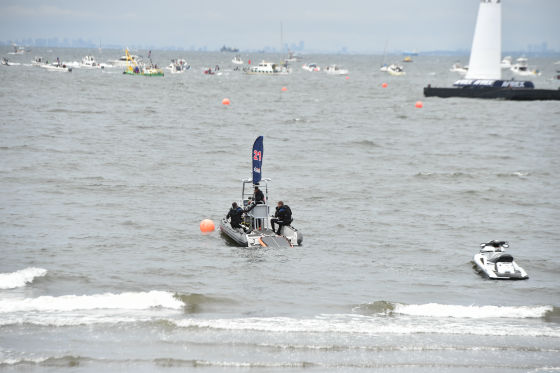 An air racing machine that never flew yesterday appeared. Test flight has started.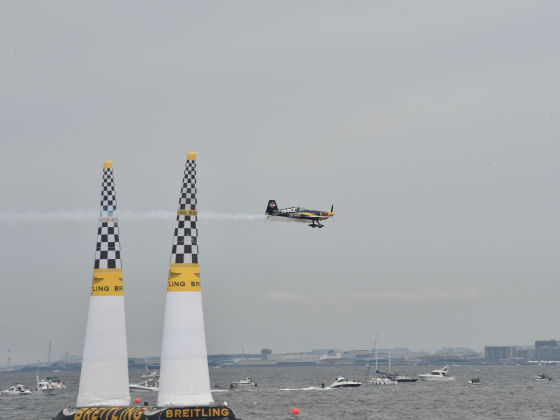 Simulated flight with a pylon actually started. It seems to be checking whether it can fly or not.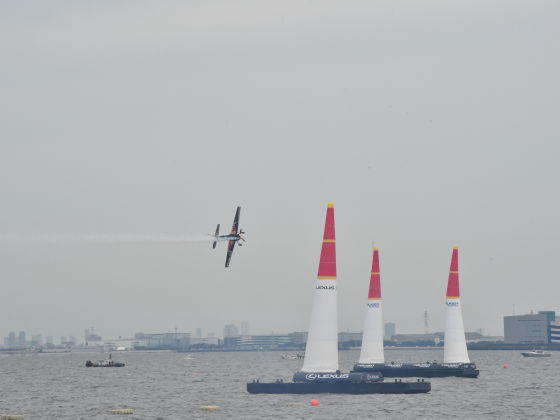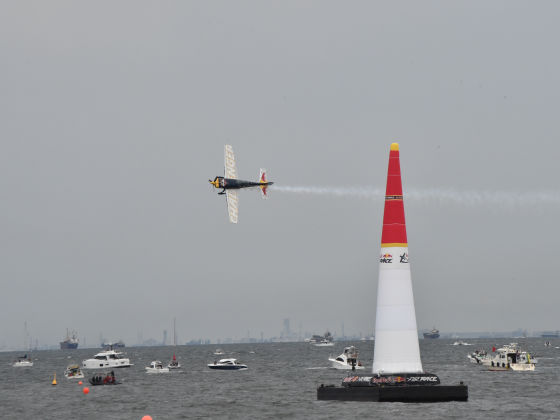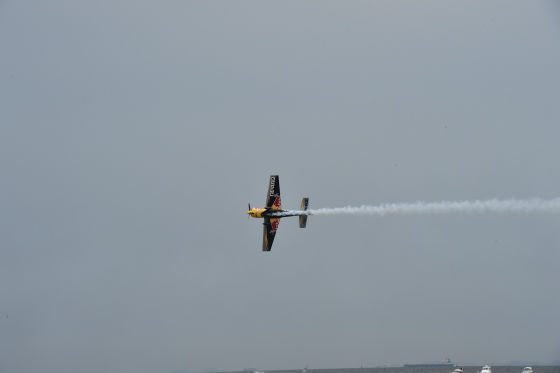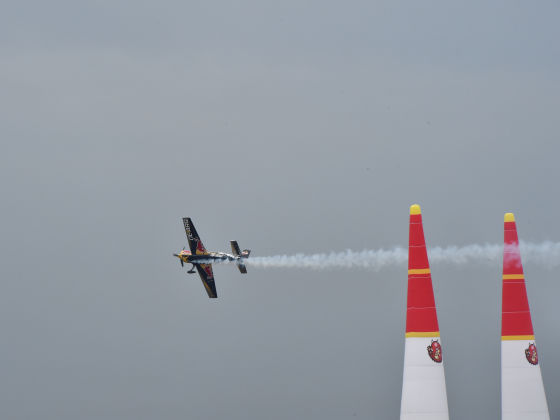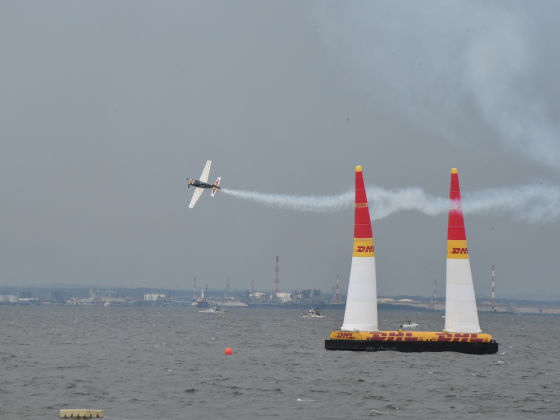 · 12 o'clock 40 minutes added
The challenger cup started at 12 o'clock.

The state of the flight of Challenger class is like this.

Red Bull Air Race Chiba 2016 Challenger class flying situation - YouTube


· Additional note at 12:50
One of the highlights of the air race is repairing the pylon that has collapsed with a pylon hit. The state of repairing pylons in less than 3 minutes can be confirmed in the following movie.

Red Bull · Air Race pylon to restore in less than 3 minutes The Tradition - YouTube


· 13 o'clock 40 minutes additional note
Round of 14 started from 13 o'clock. Round of 14 is a one-on-one knockdown method.

Miya player who appeared in the second set third place is Pete Macrod. Muroya player 's round - of - 14 flight is from the following movie.

Red Bull Air Race Chiba 2016 Round of 14 Yoshihide Muroya's Flight - YouTube


Muroya is a 1-second penalty with an accident that smoke can not get out. However, the opponent 's macro play is DNF (Did not finish) by over G. Muroya won the round of 14 hard and gradually advanced to the round of 8.

· 15 o'clock 50 minutes postscript
Muroya player Round of 8 opponents is point leader Matthias Doddler. In the same debut group of 2009, we are on good terms both public and private, and we can check Muroya's flight with the following movie against the existence that can be said as a rival.

Red Bull Air Race Chiba 2016 Round of 8 Yuki Muroya's Flight - YouTube


For Muroya who had a good time of 1 minute 4 seconds 610, Dhoddahr was DNF with Over G on Vertical Turn. The game was settled without any problems. In Round of 8, Mats Hall at 2nd overall in 2015 also became the development of DNF and turbulence by over G.

Final 4 of time trial format started by four pilots who won the competition from 15:35. Yoshihide Muroya who had advanced to the final 4 flight is as follows.

Red Bull Air Race FINAL FANTASY 4 YEARS OF MEETING OF Yoshihide Muroya who won the first victory at Chiba 2016 - YouTube


Muroya player who struck 1 minute 4 seconds 992, again only one person, 1 minute 4 seconds. Nigel · ram player Kirby · Chambliss can not exceed Muroya's time, and Moriya's second highest ranking which is his highest ranking is confirmed. And the direction of the first victory was decided by the flight of the final attacker Martin Sonka.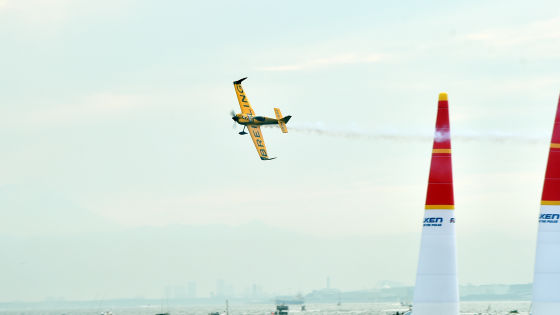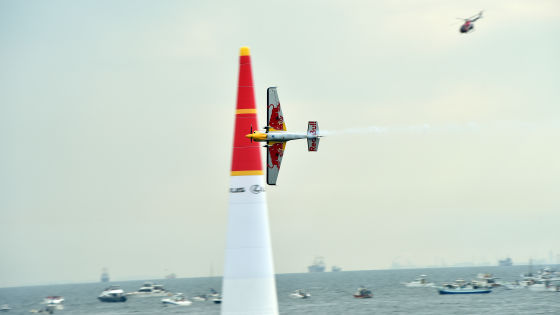 When the Sonka player's flight is over, the excitement of the race venue at the moment Makuya's first victory is decided can be checked with the following movie.

At the Red Bull Air Race Chiba 2016 the venue for Yoshihide Muroya's first victory decision is like this - YouTube


Yoshihide Muroya has won the first victory of the air race with Red Bull Air Race Chiba 2016 which was host country.

· 20 o'clock 00 minutes additional posting
Muroya player who looks back on the past 25 years at a press conference after the award ceremony. I saw something glittering in my eyes.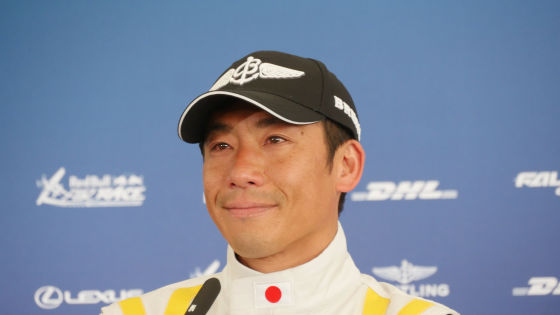 "The winning trophy with the Hinomaru and Mt. Fuji motif, team and fans, media, stakeholders, all the members won, I want to make everyone see it."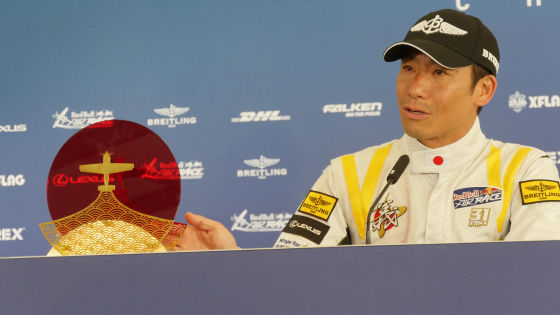 Mr. Muroya finished fourth in the point ranking after finishing Chiba which closed with the first victory. Next round will be held in Budapest, Hungary on 16th and 17th July 2016.