Apple organizes an AR team that gathers talented people from inside and outside looking at AR (augmented reality) on the post iPhone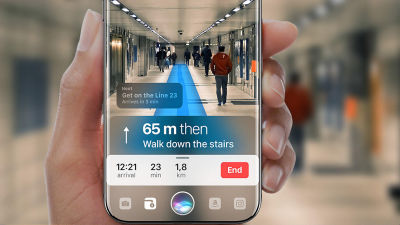 Bloomberg, which has reportedly said that "Apple (augmented reality) is emphasized as a post iPhone", has been excellent from every field, from hardware to software and even to the movie industry We are clarifying the existence of Apple 's AR research and development team which gathered human resources. More specific information leaked, including the name of a specific person at the top of the AR team, Apple said that it is rumored to target AR as a technology to replace earnings iPhone It is realistic.

Apple's Next Big Thing: Augmented Reality - Bloomberg
https://www.bloomberg.com/news/articles/2017-03-20/apple-s-next-big-thing

While the VR technology creates a virtual space in the digital world and creates a feeling of immersion entering into it, the AR technology is based on the real world and adds digital information there, Technical thought is different. A representative example of VR is Oculus VR's "Rift", HTC's"Vive", Samsung's"Galaxy Gear"The representative example of AR is Google's eyeglass-type terminal"Google Glass"Microsoft's MR (Mixed Reality) headset"HoloLens"is. Apple sees business opportunities as more promising than VR and will try to compete in the latter genre.

"AR will be more successful than VR," Apple's Tim Cook came to think - GIGAZINE



According to the information Bloomberg got from sources close to Apple, Apple has already gathered talented people from inside and outside of the hardware and software fields as an AR strategy team. A special team researching and developing this AR technology is led by Mike Rockwell from Dolby Laboratories known for digital voice compression technology Dolby Digital, a technician from Oculus VR, a developer involved in developing Microsoft HoloLens It seems that they include those who are in charge of digital effects in Hollywood. In addition, Fletcher Roskov who led the design team of Apple Watch and Tomlinson Holman who created THX also participated in the spring of 2016. Apple also refuses to comment on the AR team.

Research firm Global Market Insights expects the market size of AR related products to be $ 165 billion (about 18.5 trillion yen), an 80% increase by 2024. Loup Ventres founder and analyst Gene Manster said, "As time goes on, AR terminals replace the iPhone, Apple needs to prepare for changes in hardware that people choose to keep growing "I am accepting Apple's AR shift strategy favorably.

Bloomberg expects Apple 's AR strategy to start with the AR feature on the iPhone. Google's AR technology that has already launched a dedicated smartphone "TangoCompetition with devices is unlikely to be avoided.

World's first smart phone "Phab 2 Pro" finally gets released to Google's AR technology Tango Japan - GIGAZINE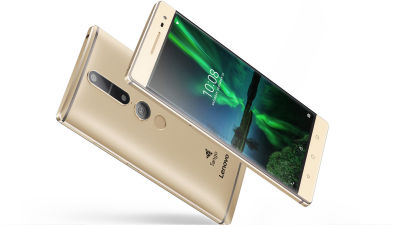 ASUS's new smartphone "ZenFone AR" supports Google's AR function "Tango" and VR function "Daydream" - GIGAZINE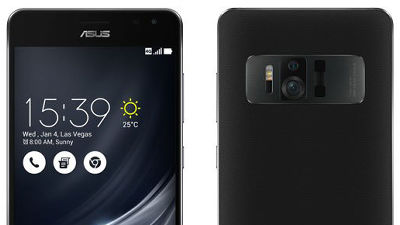 And, of course, it is expected that Apple is considering eyeglass-type wearable terminals ahead of iPhone's AR function. However, high hardware performance is required to display the 3D image on the glass terminal type AR terminal, and battery consumption is also intense, so it seems that the hurd is higher than the AR function to iPhone.

Also, it can be easily imagined whether the AR function will be popular or not, depending on the content fulfillment condition, to be a problem common to wearable terminals including Apple Watch, which does not break easily. At the same time as acquiring many users with features on the iPhone, how to quickly develop relevant content is likely to be the key to successful AR function.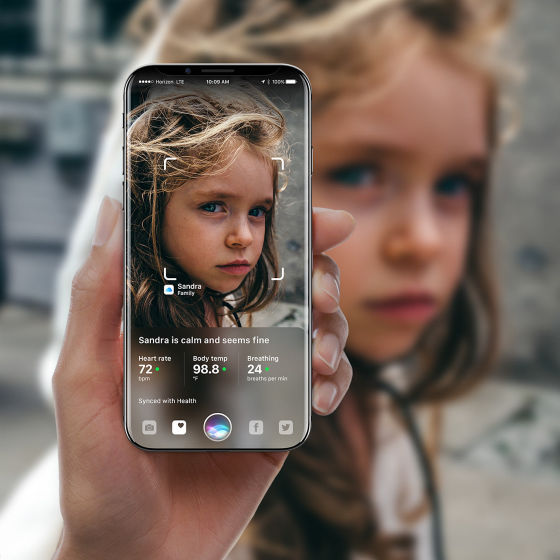 The AR terminal that has been in the world is one of "thin and lightweight but poor performance" or "high performance but bulky heavy", but by integrating hardware and software to a high degree An Apple that is superior in service creation ability is expected to be able to create a "handy terminal that can not imagine a time when it did not exist" as Cook CEO says.