13 inches high spec liquid tab "Wacom MobileStudio Pro 13" review that also supports 3D scanning with Windows 10 installed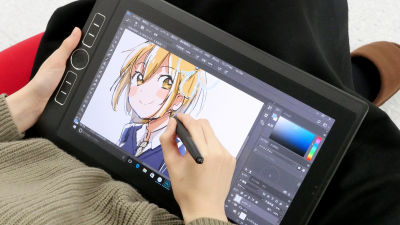 A high-performance LCD tablet with 2560 x 1440 resolution and 96% Adobe RGB coverage, including up to 16 GB of RAM, Intel Core i 7 processor, 512 GB storageWacom MobileStudio Pro 13"is. I bundled a touch pen that boasts a pen pressure level four times that of the past, and it was the level that Illustrator was impressed to the less parallaxWacom MobileStudio Pro 16Since I was able to borrow Wacom MobileStudio Pro 13, I actually tried it.

Wacom's MobileStudio Pro 13 | Wacom
http://www.wacom.com/ja-jp/products/wacom-mobilestudio-pro-13

Actually watching with Wacom MobileStudio Pro 13 you can check the following movie.

Drawing on "Wacom MobileStudio Pro 13" like this - YouTube


That is why this is Wacom MobileStudio Pro 13.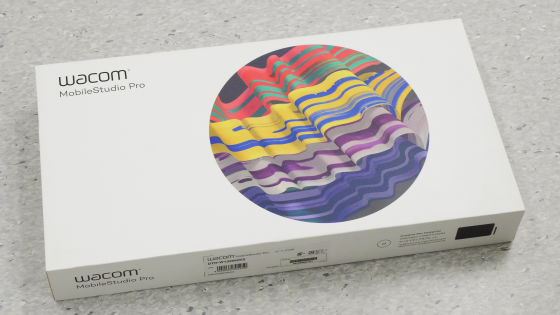 I tried opening the box, inside it was AC adapter, power cable, propen 2 (writing pressure pen with eraser), pen case, penholder, Wacom MobileStudio Pro 13 main unit, coloring, quick start guide, cleaning cloth, regulation seat , Warranty card and so on.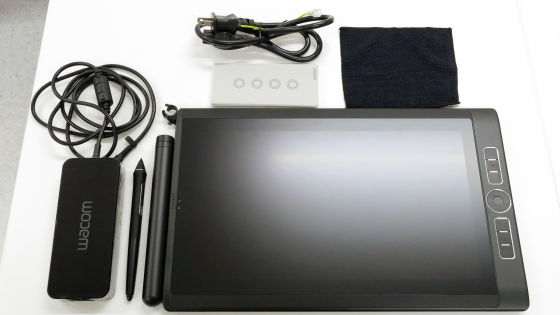 The size of Wacom MobileStudio Pro 13 is 366.6 x 228.8 x 16.4 mm, which is about this size compared to the iPhone SE with a total length of 123.8 mm. The weight is 1420 g.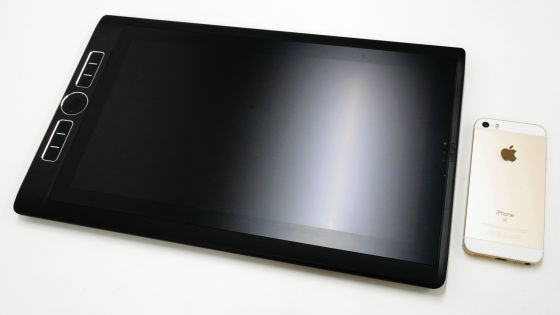 On one side of the main unit is a function key, touch wheel, center button / fingerprint scanner. Wacom MobileStudio Pro 13 is equipped with Windows 10, it is also possible to sign in with fingerprint authentication.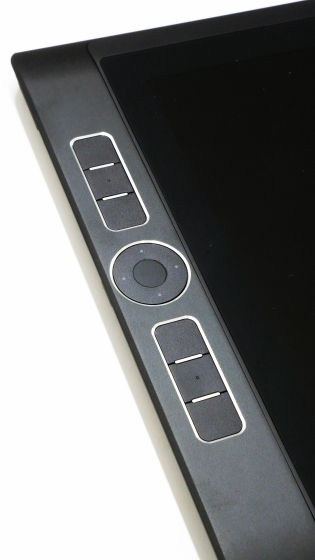 Camera LED, front camera, light sensor on the other side. The front camera is 5 megapixels.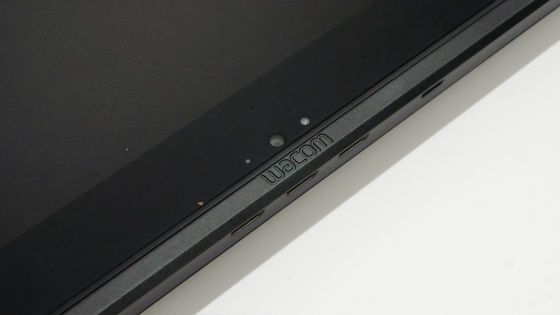 On the right side are pen penholder's Kensington security slot · USB-C port and 2 desktop mode connected USB-C port etc.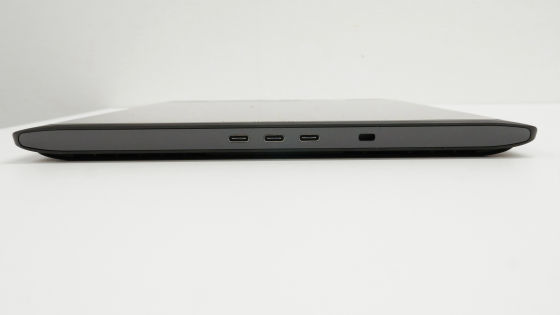 On the left side, volume / small button · automatic rotation change switch · microphone · power switch · headphone / microphone combo jack · SD port are lining up.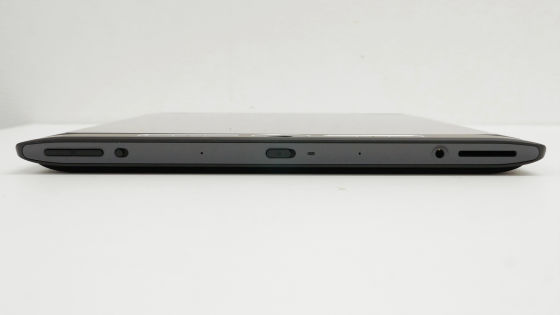 Two speakers mounted on the long side.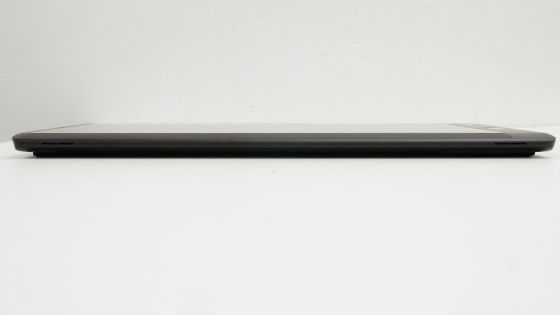 The back of the main body looks like this.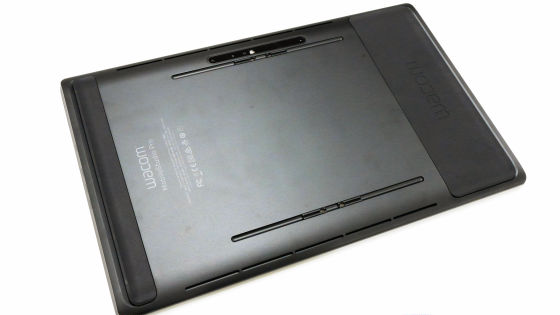 The Wacom MobileStudio Pro 13 can optionally attach a mobile stand, with stand mounting grooves at the top and bottom two places.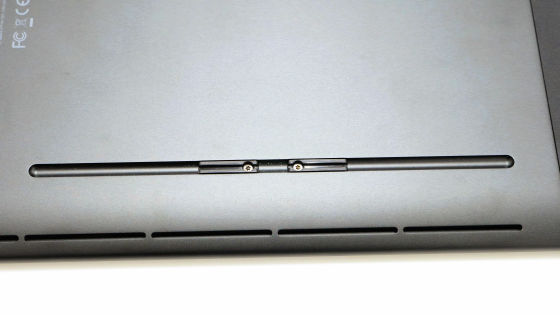 Also, rear camera · rear camera LED · rear 3D camera. In addition to the 8 megapixel back camera attached, since there is a 3D camera, it is also possible to scan three dimensional object data. Since it employs Intel Core i7-6567U chip with 16GB memory and Intel Iris Graphics 550 built in, 3D software can be used as well.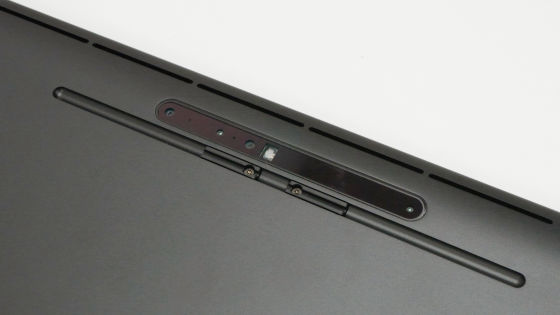 In addition, Wacom MobileStudio Pro 13 ships with "Wacom Pro Pen 2" which realizes natural and accurate touch. Wacom Pro Pen 2 has two buttons on the side, one button on the butt part, and it is possible to assign functions as desired. Since it is battery-less and battery-less, it is convenient not to need charging etc.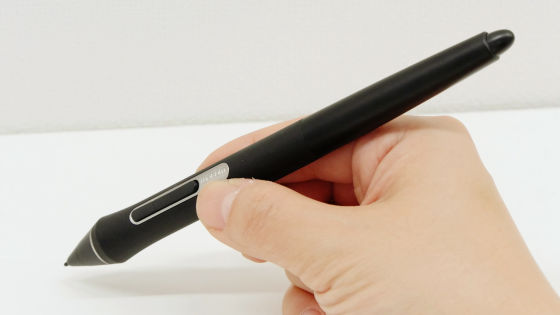 Wacom Pro Pen 2 comes with the following case ... ...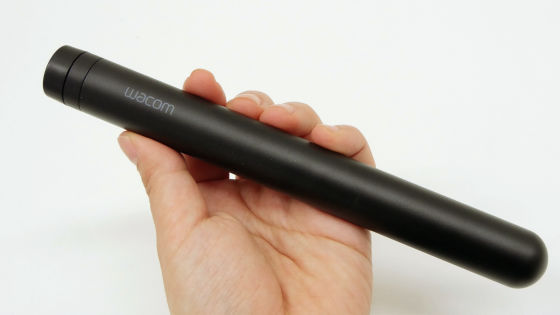 It can be stored as follows.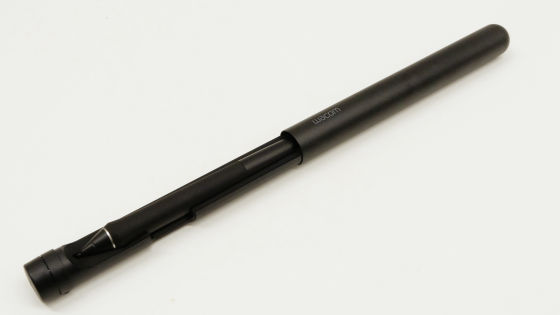 Also, removing the front end cover of the case, it contained a replacement core (usually two cores, one felt core).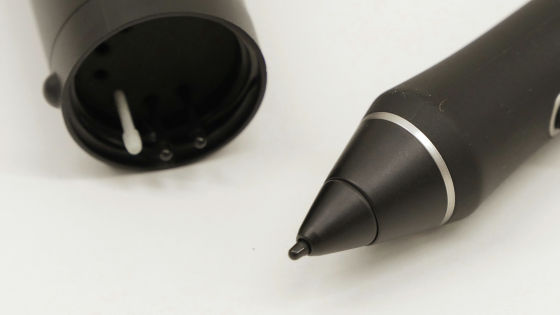 In addition, the set also comes with color ring.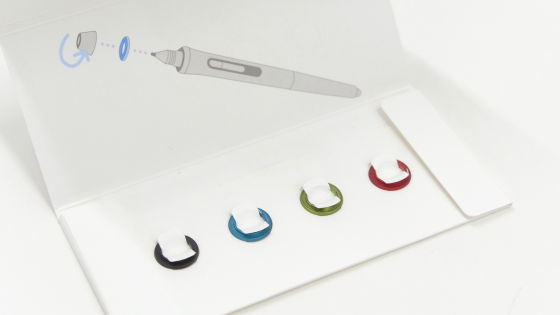 When I start up the main body it looks like this. Since it is equipped with Windows 10, you can install Photoshop and other software directly on the LCD tablet and use it.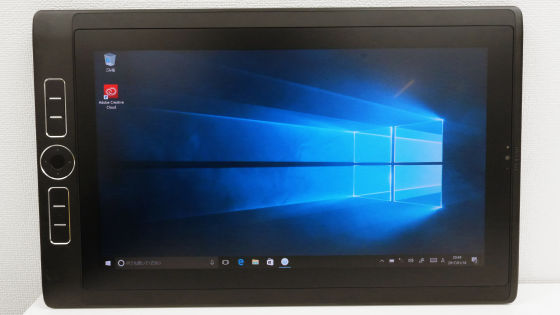 Touch setting, pen setting etc should be done from "Wacom Desktop Center" OK. For example, when assigning the function key function, press "function key setting".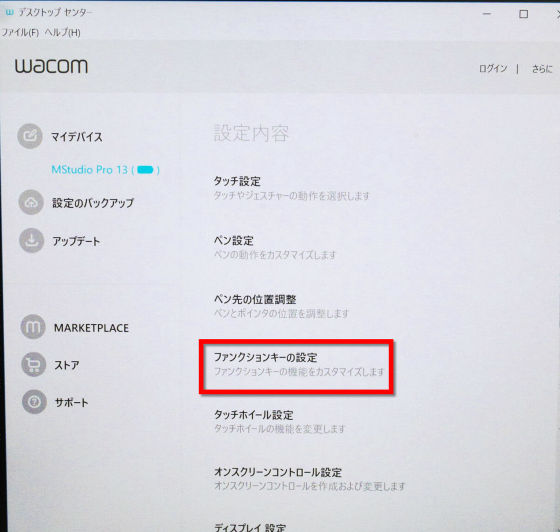 With this feeling, it is possible to assign functions to each key. By pressing "setting contents" assigned by default to the top key ......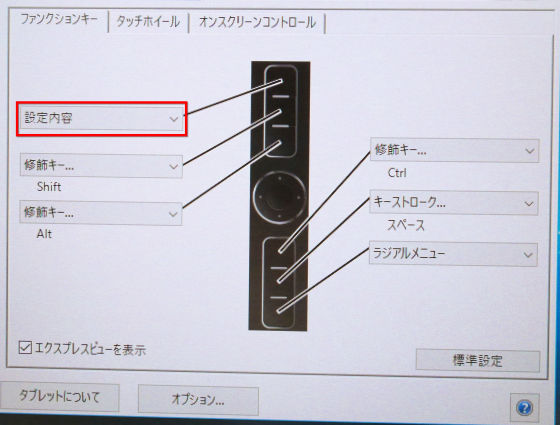 Other allocation function lists are displayed all at once. In addition to "Scroll up", "Scroll down", "Zoom in", "Zoom out", etc., you can select "Go back one" or "move forward one" when using Photoshop such as "Shift + Ctrl + Z" "Alt + Ctrl + Z" from "keystrokes" It is also possible to set it.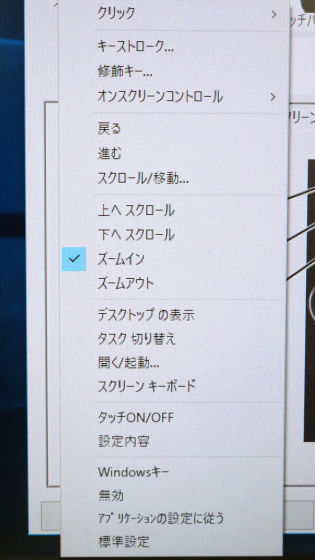 Besides this, a touch wheel or ...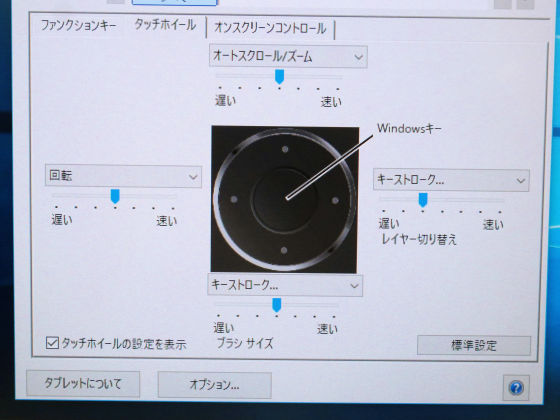 gesture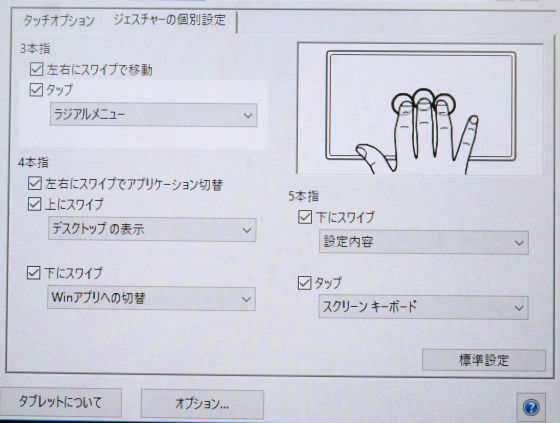 You can assign functions to the touch pen etc. as you like.



Wacom MobileStudio Pro 13 supports multi-touch up to 5 fingers. You can actually check how gestures are assigned to various functions and use them.

The multi-touch function of "Wacom MobileStudio Pro 13" looks something like this - YouTube


It is also possible to rotate the image.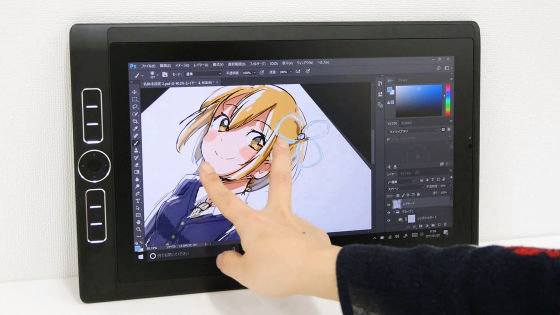 Tap the screen with three fingers ......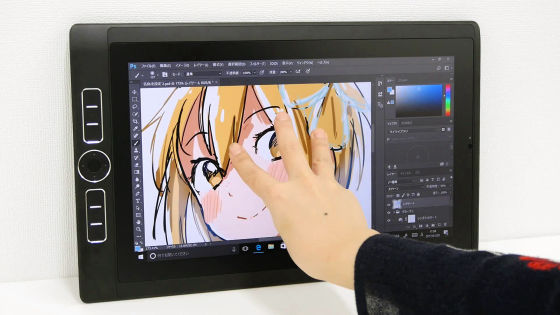 A radial menu was displayed.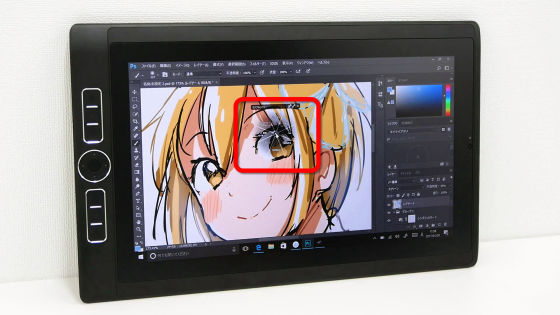 I will try a gesture of four fingers.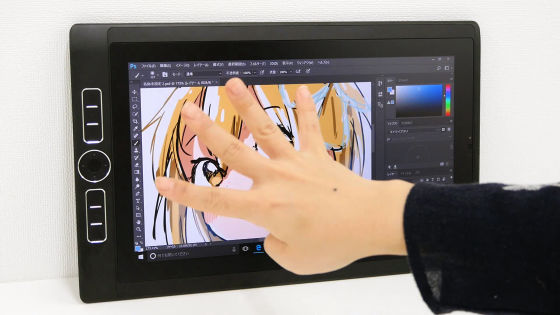 If you slide the screen downward with four fingers attached to the screen ...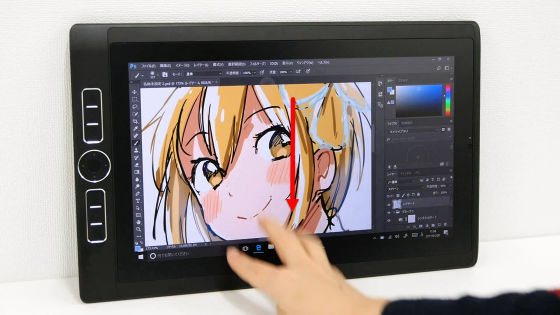 A list of running software is displayed. Let's change the gesture function of three fingers tap here.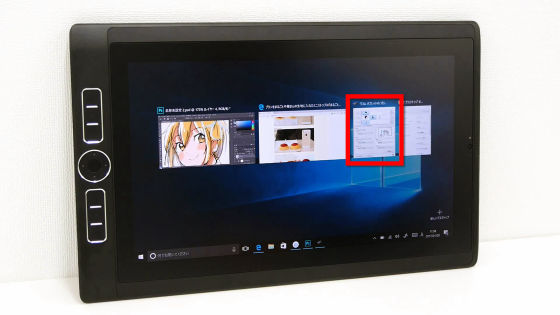 Changed to display desktop with 3 fingers tap.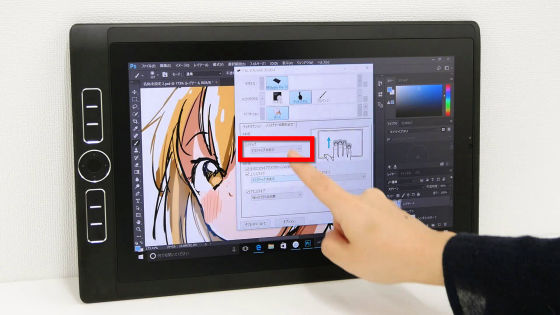 Although the radial menu was displayed with three fingers tap earlier, if you tap after changing the assignment function ... ...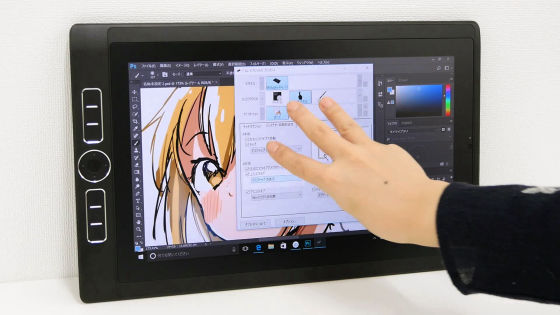 The desktop is displayed like this.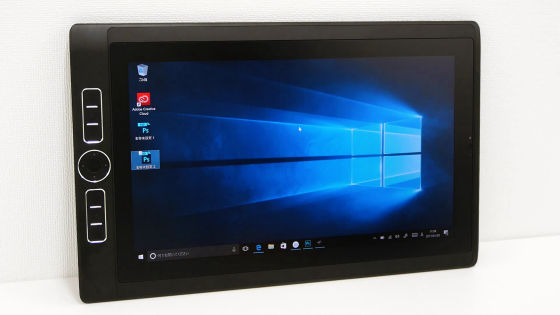 Furthermore, if you slide with three fingers on the browser ... ...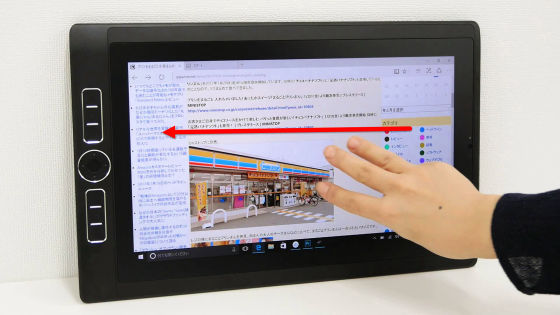 It is possible to advance and return web pages.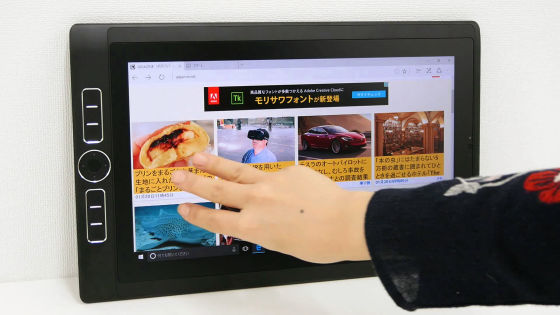 Finally, touch with five fingers.



The keyboard is displayed. With this feeling you can assign functions to various gestures, so you should be able to speed up your work if you get used to it.



To use it as a pen tab, you need to adjust the screen pointer and pen tip correctly. So, press "Position Adjustment" on the screen of pen setting earlier.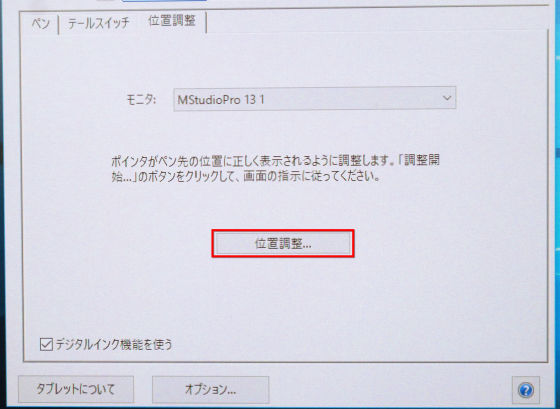 Because the screen like this is displayed ......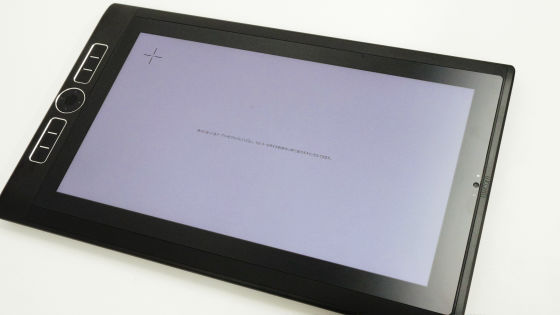 I will place a pen tip in the middle of the target.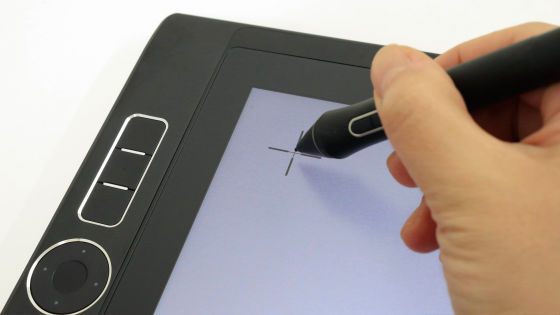 Wacom MobileStudio Pro 13 employs a new "Wacom Pro Pen 2", which features a pen pressure sensing function of 8192 levels, which is quadruple, and features improved accuracy and followability & inclination detection. What kind of comfort is it? By saying that,Top image of GIGAZINEEven so familiarMeraI had him use it. You can check the response speed etc. from the following movie.

Writing pressure detection and response speed of 'Wacom MobileStudio Pro 13' looks like this - YouTube


LCD display tablet "Wacom MobileStudio Pro 16" which can also perform 3D scanning with 4K display & Windows 10First of all, Mera's thrill when I used it, "The parallax is dramatically few ... ...!" And Wacom MobileStudio Pro 16, which is color-finely 4K resolution (3840 x 2160) & RGB cover rate 94%, was characterized by "color is very bright".

Like Wacom MobileStudio Pro 13, like Wacom MobileStudio Pro 16, the first thing that can be mentioned is the overwhelming parallax. According to mera, "I think that it is possible to raise the response further depending on Photoshop setting" though it used tracks and the response was good, this time using Photoshop. In terms of specifications, Wacom MobileStudio Pro 13 has WQHD (2560 x 1440) resolution and Adobe RGB coverage rate of 96% instead of 4 K, but the difference did not feel that much. "Although the screen is small, I do not know the usability for people who draw large size illustrations, but it seems to be too easy to use if making doujinshi etc".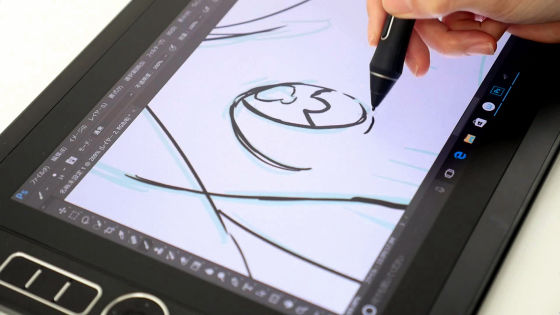 I also accurately grasp the strength of the line. usually,"Cintiq 22 HD Interactive Pen DisplayAccording to Mr. Mera using Wacom MobileStudio Pro 13, since the screen is a bit matte, there is little reflection, and since the pen tip does not slip, it is easy to write.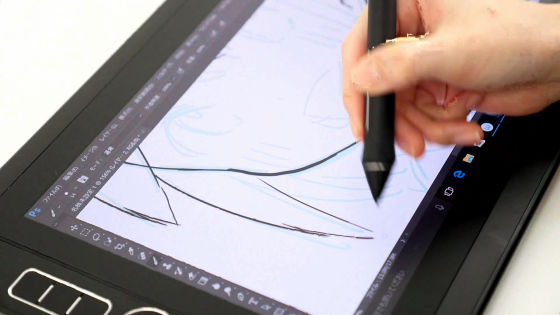 However, I tried it with some people, but the touch panel may not respond well by some people ... ...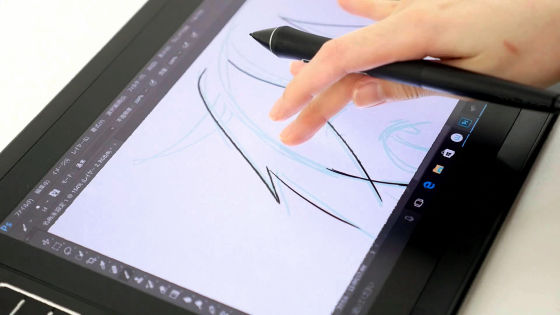 There was also a figure of mera who finally moves the canvas using the scroll bar.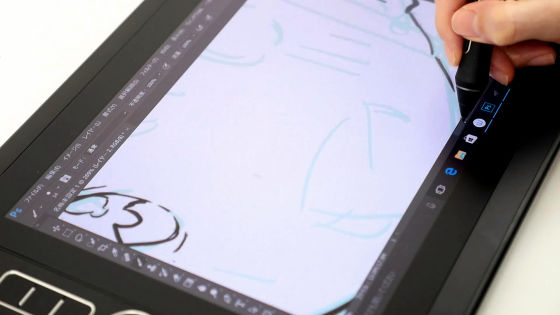 Because Wacom MobileStudio Pro 13 can be used as a standalone, it is convenient to be able to paint on the knee by placing it on the lap. Since Wacom MobileStudio Pro 16 is 418.0 mm × 261.6 mm × 19.2 mm, weighs 2200 g, it was impressive that it is difficult to carry mobile even if it can be used as a single unit, but the small Wacom MobileStudio Pro 13 can be actually carried around. Even if you put it on the knee, there is no impression "huge ......!"!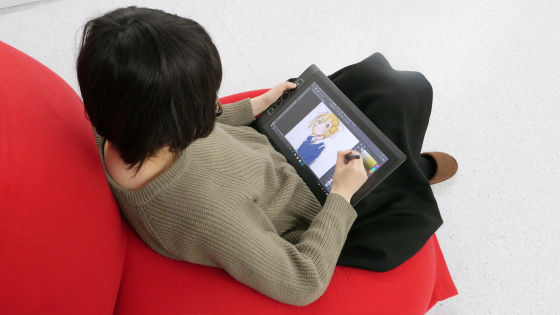 When holding it with one hand it is like this.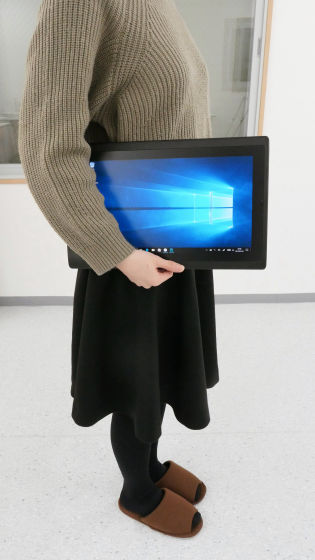 I am comfortable in the bag as well.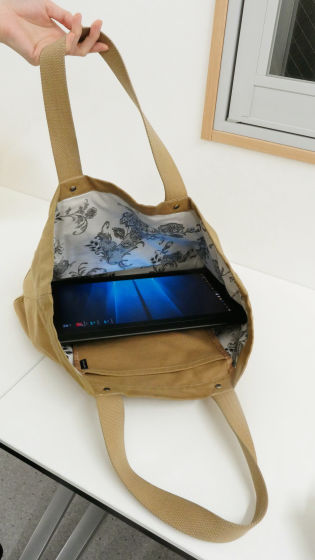 USB 3.1 Type-C cable or optionalWacom LinkWhen using Wacom MobileStudio Pro 13 to connect to a Windows or Mac OS computer using an adapter, it functions as a liquid crystal pen tablet that supports pen input and touch input.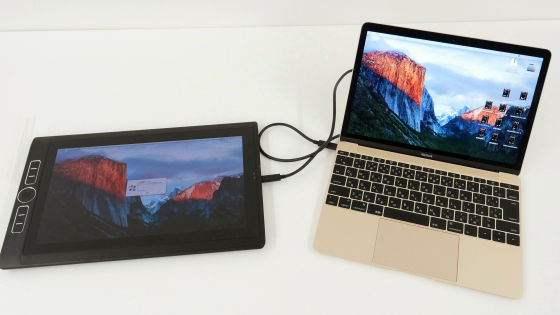 Also, because it is said that it corresponds to 3D scanning, actuallyARTEC Studio 11 Ultimate 30 day limited free trialI tried using it.

I tried 3D scan with "Wacom MobileStudio Pro 13" - YouTube


The scanning method is to scan the 3D camera on the back of the main unit toward the object to be scanned, to go around the circle and capture the data.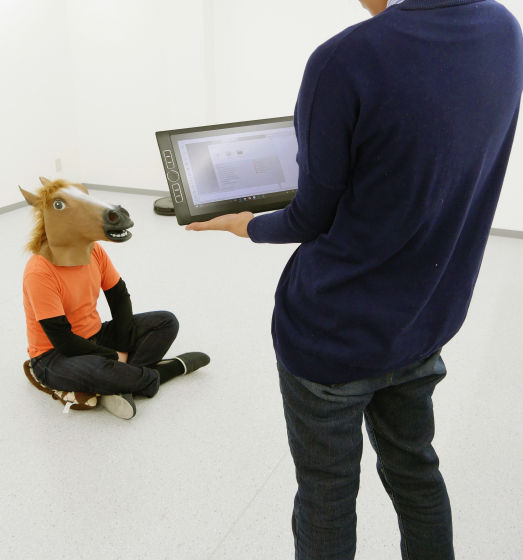 3D data will be created in real time as follows. As with Wacom MobileStudio Pro 16, the scan speed is 20 to 30 fps and the impression that the scanning of small parts seems somewhat difficult to use alone. It seems to me that it is not enough for someone who wants to make full use of 3D scan.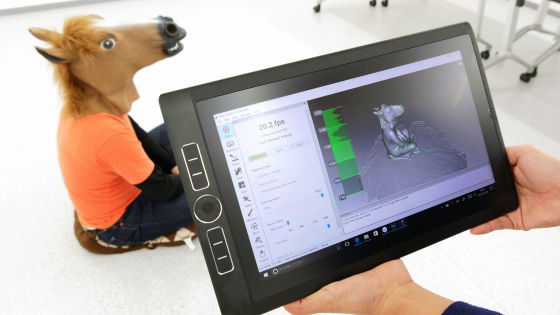 The actual scanned 3D data can be confirmed from the following.

3D data captured with "Wacom MobileStudio Pro 13" - YouTube


In addition, Wacom MobileStudio Pro 13 is a 4-model deployment, each equipped with a high brightness IPS panel with WQHD (2560 × 1440) resolution. SSD has 64 GB, 128 GB, 256 GB, 512 GB, SSD is 64 GB, 128 GB model is Windows 10 home, SSD is 256 GB, 512 GB model is Windows 10 Pro. The price is 64 GB including tax 181,440 yen, 128 GB including tax 218,840 yen, 256 GB including tax 260 7840 yen, 512 GB including tax 3110 1040 yen.

Wacom MobileStudio Pro / Wacom Store
http://store.wacom.jp/products/list.php?category_id=269