The possibility of enjoying VR content with Nintendo Switch emerges from Nintendo's patent application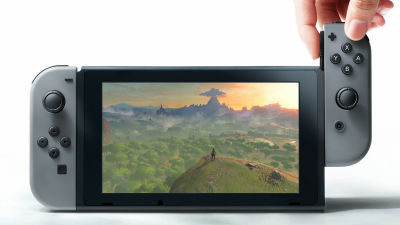 I understood that Nintendo applied for a patent related to head mount display. A new type game machine planned to be released in 2017Nintendo Switch (Nintendo switch)It is expected that it will be an optional item to use for the VR experience at "

Nintendo files multiple Nintendo Switch patents (controller, dock, architecture *) - NeoGAF
http://www.neogaf.com/forum/showthread.php?t=1325344

Nintendo Switch patents suggest possibile head-mounted VR accessory | Ars Technica
http://arstechnica.com/gaming/2016/12/nintendo-switch-patents-suggest-possibile-head-mounted-vr-accessory/

NeoGAFAccording to the information presented in the forum of Nintendo, the patent filed on Jun. 10, 2016 includes an illustration of a device such as a head mounted display. This head mount display has space for tablet attachment, and Samsung'sGear VRIt seems that it is a device for VR contents using mobile terminals like.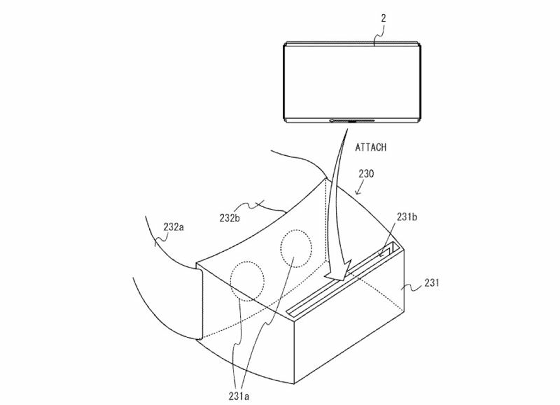 Nintendo's next-generation machine Nintendo Switch announces that it can also handle outdoor games as a mobile terminal by separating not only a stationary machine but also a special controller called JoyCon and docking it on the main unit. Since the description of the head mounted display type which was revealed this time is described in the technical explanation of the patent, there is description about JoyCon dedicated controller of Nintendo Switch, so enjoy the VR game by wearing the Nintendo Switch equipped with the 6.2 inch size display It is natural to think of as an accessory.

There is a possibility that you can enjoy a VR game with Nintendo Switch because there was a patent explanation material that enjoyed baseball like games using the ball which jumps out of the display among the patents already applied by Nintendo . However,Leak information that Nintendo Switch's display is 720pThere are also indications that the number of this scan line is not enough for specs to use for playing VR content, since the scanline was 800 even in the initial model of Oculus Rift.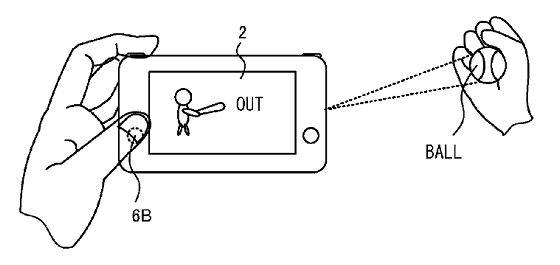 Although not all of the patented patent applications are put into practical use and commercialized, the patent application of the head mounted display type device which was revealed this time contains a description about JoyCon dedicated controller of Nintendo Switch We have no choice but to expect commercialization.