The long-awaited Apple genuine wireless charging mat AirPower & New AirPods will appear in September 2018, but the 6.1-inch iPhone will be delayed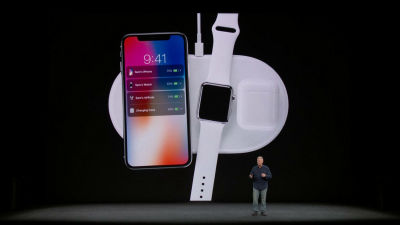 Barclays announced the release prediction on Apple's latest products. According to this, although the special case where the appearance will be rumored is a new AirPods that supports wireless charging and a dedicated wireless charging mat "AirPower" announced at the Apple Special Event in 2017 will appear in September 2018, it will last long The new 6.1-inch iPhone that has been rumored is going to be released after September.

Barclays: AirPods wireless charging case arriving next month alongside AirPower, 6.1-inch iPhone landing late | 9to5Mac
https://9to5mac.com/2018/08/27/airpods-wireless-charging-airpower-iphone-lcd-late/

Barclays expects Apple's wireless charging mat "AirPower" to be finally released in September 2018, but this is due to Mr. Minchi Kuo, an analyst known for Bloomberg and Apple related predictions, and Apple It seems that 9 to 5 Mac of related media has the same contents as information obtained from some sources of information. According to Barclays, Apple plans to release AirPods with a special case for wireless charging, together with this AirPower.

AirPower is a wireless charging mat announced in Apple's new product announcement event held in September 2017. According to the slide used at the recital, iPhone X · Apple Watch · AirPods was charged at the same time, so the new AirPods special case corresponds to wireless charging appeared It was obvious that it was.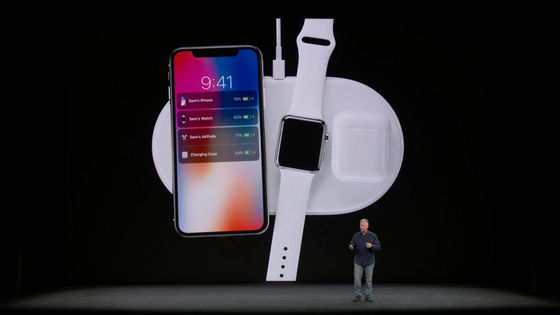 After that, a special case of a new case corresponding to wireless charging was discovered among "iOS 12 beta 5" released by Apple on July 31, 2018, and it was predicted that appearance will be soon It was.

New case of a special case corresponding to wireless charging can be found in iOS 12 beta 5 - GIGAZINE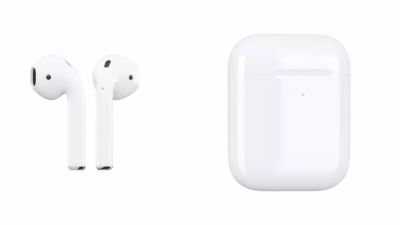 Barclays predicts that "AirPods is expected to have sales of nearly 26 million units in 2018 and will continue to produce high demand," which is expected to appear in the first half to the fourth quarter of 2019 AirPods 2 (tentative name ) Is expected to continue until the appearance of.

For the iPhone, iPhone with organic EL display that is scheduled to appear in 2018 is said to be "on the track" toward release. However, for the 6.1-inch iPhone with a liquid crystal display that can be purchased at a lower price, we anticipate that production will be delayed by about a month, and we are not supposed to appear in September. Although it is a big screen of rumors, the inexpensive 6.1-inch iPhone is what terminal it is, the prediction information etc. are gathered in the following article.

Knowing about the inexpensive "6.1 inch LCD iPhone" though it is a big screen Summary - GIGAZINE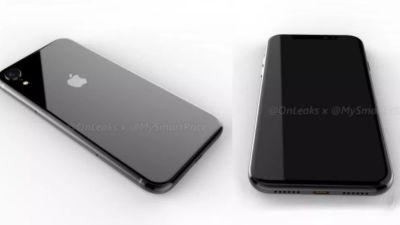 Although it is predicted that 6.1 inch iPhone will not cut price by non-compliance with 3D Touch, Barclays said that "iPhone that appears in 2019 will be " 3D Touch not compatible with all models " I will. Although it is unknown whether this prediction points to the fact that Apple's next plan is uncertain or whether another new function will appear, 9to 5 Mac says " Hover Touch will be replaced?" It is.

In addition, Barclays predicts that from a smart speaker's HomePod, a more affordable model will appear in 2019.