'Virtual dog' that prevents damage suffered by dog ​​will be developed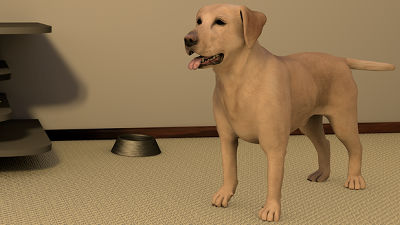 In the UK there are so many accidents that they are injured by being attacked by dogs, and in 2013, 6740 cases of damage were reported. So, " Dogs Trust " which is acting as a dog's welfare charity organization in the UK and the Virtual Engineering Center (VEC) of the University of Liverpool developed " virtual dog " to reduce the damage hit by dogs .

THE DOGS TRUST
http://www.virtualengineeringcentre.com/showcase/case-studies/the-dogs-trust/

Meet the virtual pooch that can prevent dog bites
https://techxplore.com/news/2018-08-virtual-pooch-dog.html

Dogs Trust and VEC thought that "many people suffer from being attacked by dogs due to the fact that many people do not know the dog's habits" is a virtual educational program for people to understand the habits of dogs We developed a dog jointly. The dogs in the virtual space are reproduced in a bad mood and it is becoming clear to see what kind of behavior the dog's stress increases and how to take action against people .

What kind of virtual dogs developed by the research team is published in the following movies.

The Dogs Trust and The Virtual Engineering Center collaborate to create digital educational tool - YouTube


While staying in the distance, the dog is aware of this existence, but it is not wary of it ......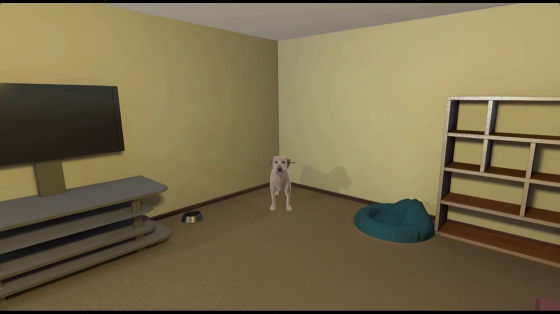 As I approached, I will show my fangs and I will show you how to be alarmed like raising groans.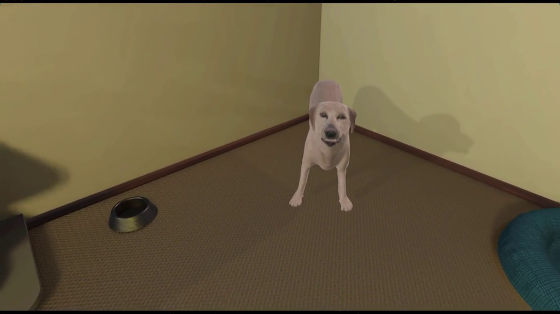 The research team reproduced the behavior of the virtual dog based on the "ladder to attack (Canine Ladder of Aggression)" showing the behavior when a dog does not want anyone to approach anyone using a ladder " "Because dogs with the same psychological state show the same response as virtual dogs, if many people can understand the dangerous behavior of dogs, this will reduce the damage."

Although the virtual dog at the time of article creation reproduces only the reaction when approaching or leaving, "In the future we will add a dog's response to the user's behavior and actions when the dog wants to get closer to the person We are going to work, "the research team says, and we are planning to refine it to a more realistic virtual dog.