Juicy scallion & scallops I tried seasonal bowl of seafood quartet seasonal bowl "Kaki and scallop seafood bowl of rice" at the cheeks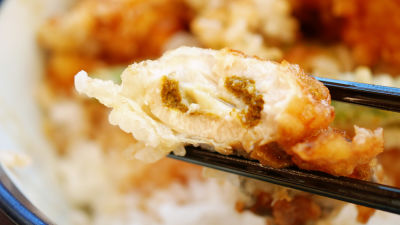 Tempuri bowl is served as a seasonal menu from Thursday, October 27, 2016 "Scallop and scallop seafood bowl"We sell. Taking a quick taste of what kind of bowl of rice bowl is "luxurious seafood quartet" where shrimp, scallops, squid or the like hardens aside with "kaki" welcoming the season.

Scallop and scallop seafood bowl of rice | Limited time | Store menu |
http://www.tenya.co.jp/menu/season/season01.html

Deepening autumn taste Deep season fruit with tempura and luxurious seafood quartet "Sekkeda scallops with scallops"
(PDF file)http://www.royal-holdings.co.jp/release/203240ad211c48932f6bfe4e2afbfdfd.pdf

Arrived at Tenya.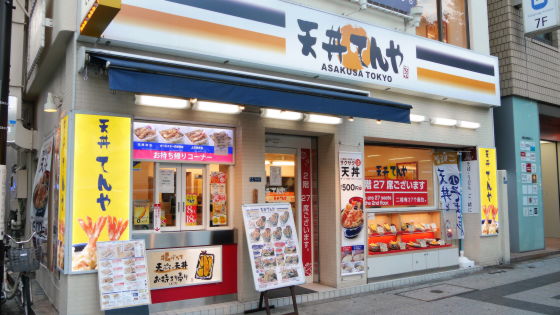 In the store "Kaki and scallop seafood rice bowl" (830 yen including tax) was appealed in the poster.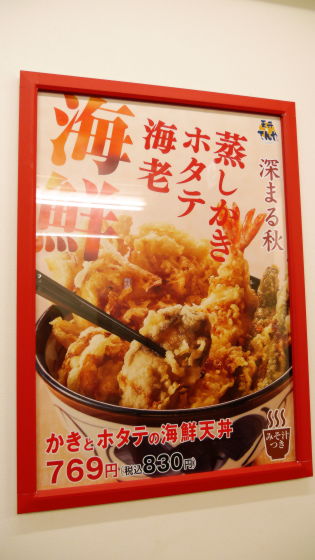 Of course I ordered "Kaki and scallop seafood bowl".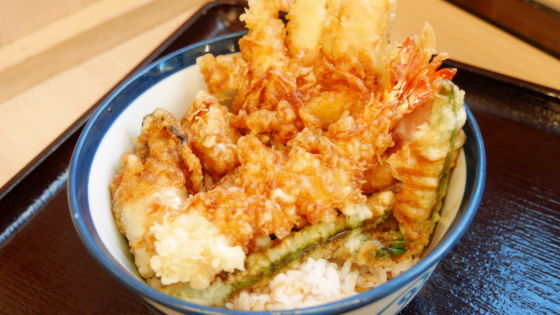 In addition, only when ordering scallops and scallop seafood bowls, a set of small soba / small udon sets of 50 yen less tax including 980 yen is being implemented.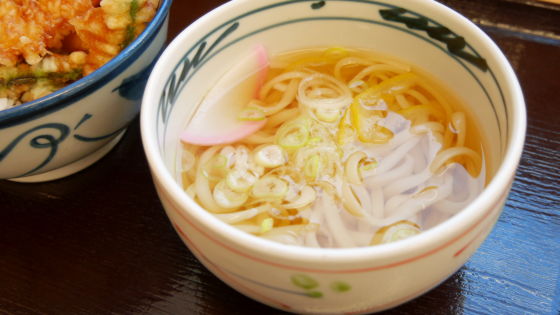 The scallop and scallop seafood bowl is the same as other bowl of bowl with the shrimp in the center with the dawn.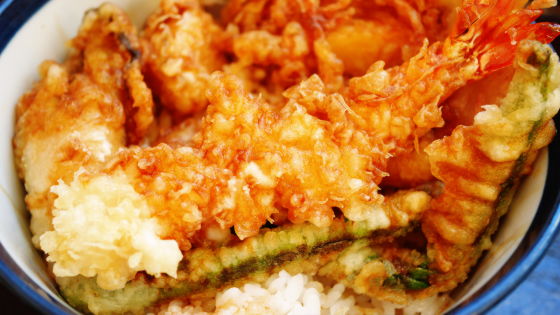 But the leading role is "Kaki tempura". Large grain scraping from Hiroshima Prefecture "Pearl whiteIt is Tempura using.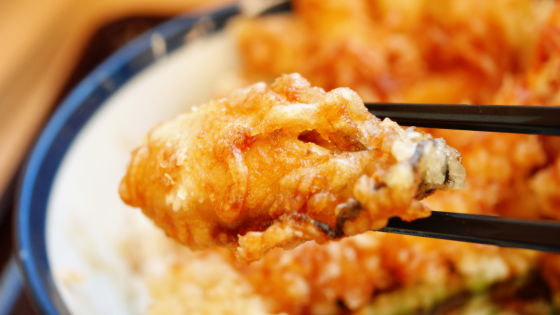 Thanks to the sweetness of the sauce of the bowl of rice bowl, you will spread a rich taste and fragrance of moisture into your mouth. The main character of the scallop and scallop seafood bowl will definitely be this scrap.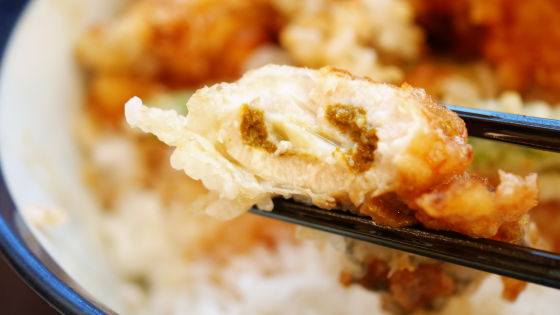 Tempura of scallops the other leading role.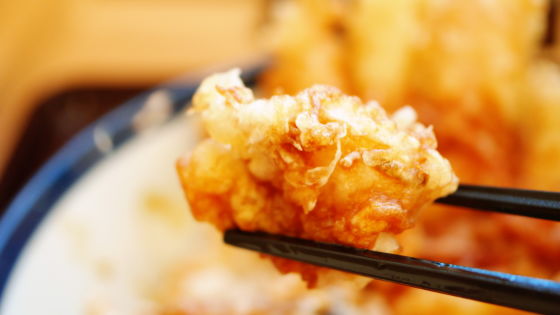 It is juicy as good as oyster, and as a tempura seed scallops feel great ants.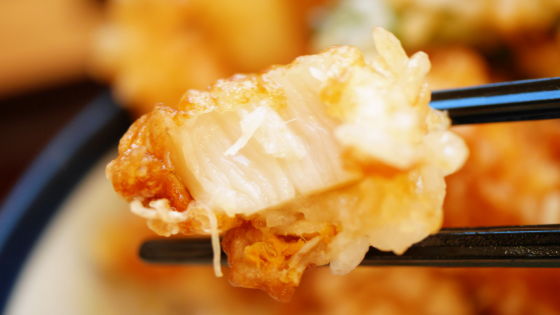 Shrimp which should be the main character if originally, as a corner of the luxury seafood quartet, also has a sufficient presence.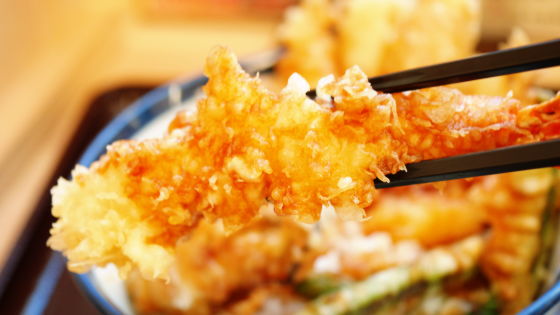 The last of the lavish seafood quartet is fried with red and ginger. It is big enough to lift.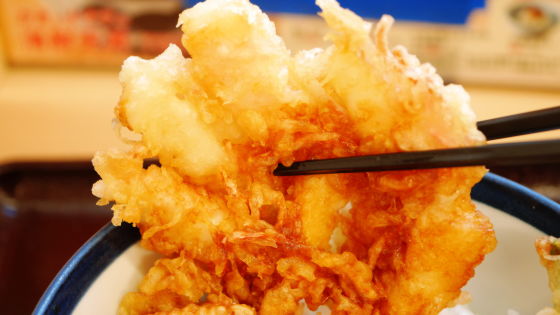 How to stir the red ginger, how acidful of the red ginger matches pretty well. It counteracts the overwhelming sweetness of the sauce of rice bowl and helps to change the rhythm of the taste of the bowl, which tends to be monotonous. It can be said that it is worthy to call Sea Shrine Quartet.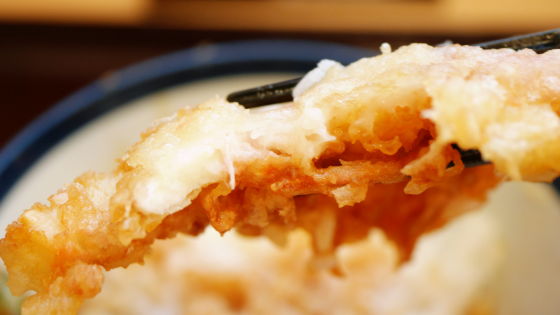 Besides the seafood tempura, it was the kidney bean only.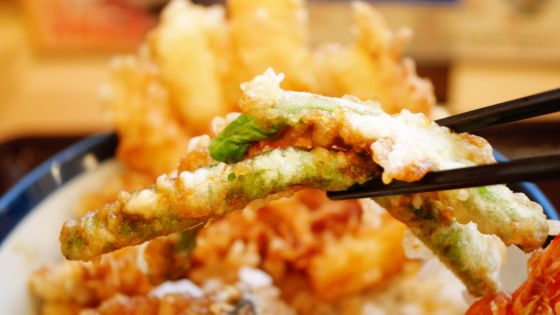 "Kaki and scallop seafood rice bowl" filled with plenty of seafood tempura of scallops, scallops, shrimp, shrimp and fried ginger lacquer is a limited period until 20th December 7th (Wednesday).