I tried to eat "Kaki and a shrimp prawn's bowl of rice" with tasty overflowing from a preprimed scent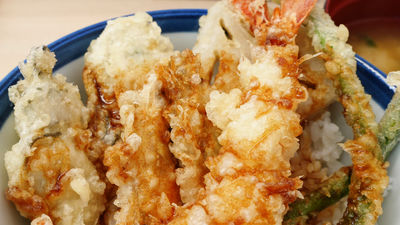 Autumn / Winter is the season's Harima Nada "Kaki" and Ariake Sea "Shiba prawns" tempuraA bowl of rice with a shrimp prawnThe bowls are on offer from October 29 (Thursday). I went to a shop to try eating a cod roe and a sticky scent of heaven, which means "the texture of the plump prevails stands out by steaming the peeled fish in a fresh condition".

Shrimp Shrimp 's Tennis Bowl | Limited Time | Inside Menu |
https://www.tenya.co.jp/menu/season/season01.html

Arrived at Tenba Tonaya.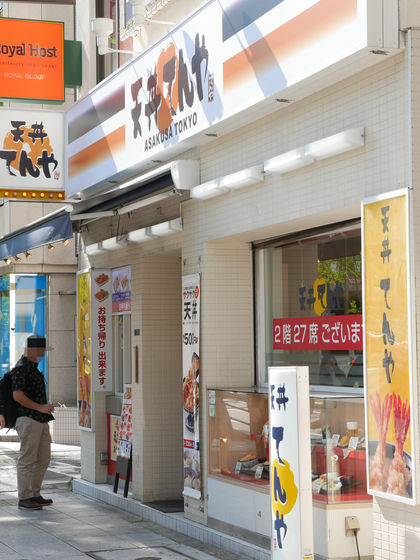 There were no announcement posters and climbs of the new menu outside the shop, but found a poster of "Takinabi with a shrimp prawn" on the wall inside the shop.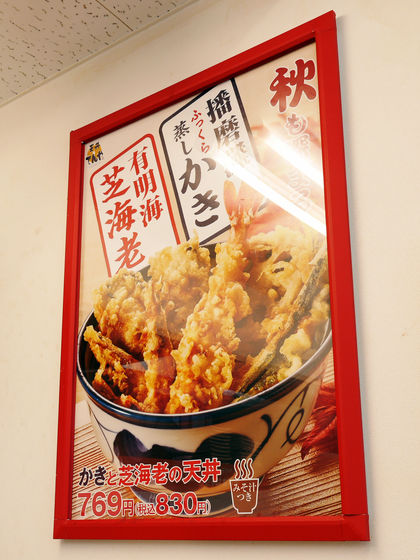 When I arrived at the menu and confirmed the menu table, I heard that "Tempura of a shrimp shrimp and a shrimp" and popularly appeared last yearFried chicken with red chickenIt seems that it appears as a limited-time menu.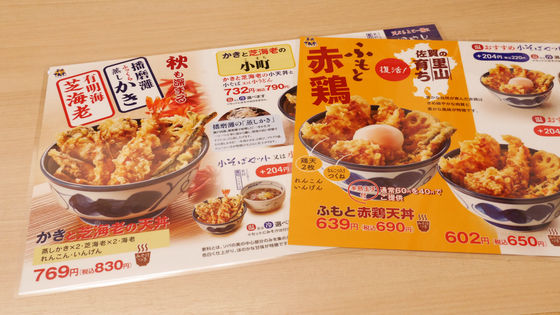 Also due to the shortage of global shrimp from October 2013selling discontinued"The top bowl" with a huge shrimp heaven two tails has revived.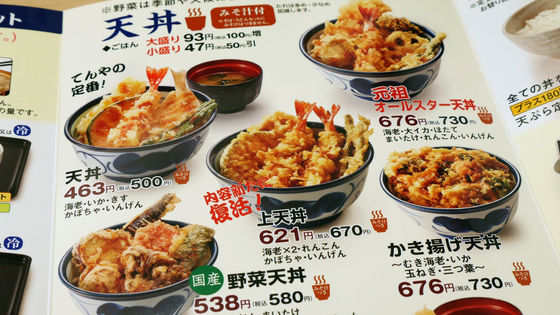 When ordering "Kaki and a shrimp prawns bowl of rice", I arrived in about 10 minutes to wait. With miso soup, the price is 830 yen including tax.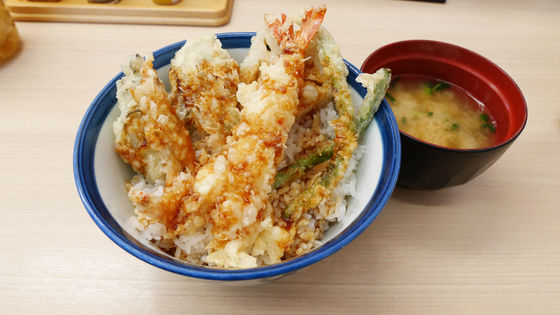 Tsukiya is a popular winter menu of Tennenba Taya. There are two heavy rakeda heaven using scraps from Harima Nada.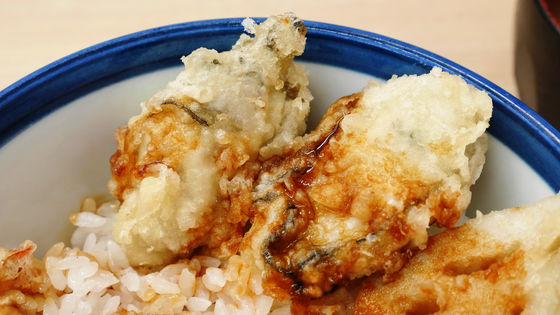 Shrimp shrimp from Ariake Bay is fried whole from head to tail, crispy and fragrant appearance. The size is about the same size as the sweet shrimp.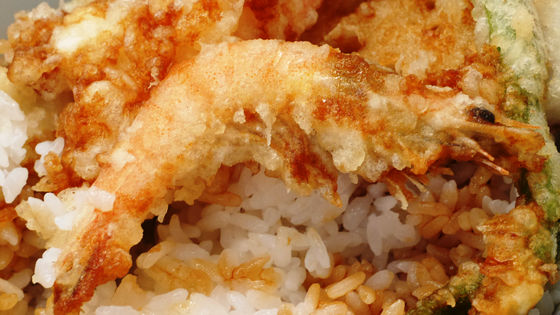 The main ingredient is shrimp and shrimp, but in the middle of the bowl a huge shrimp is on the don and volume full marks.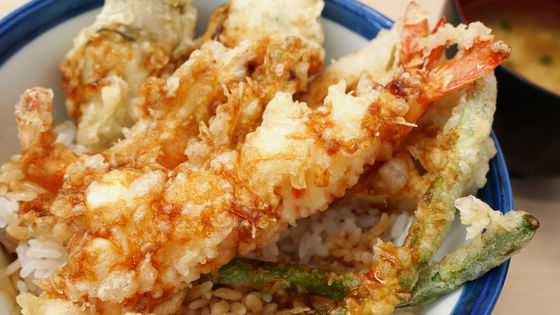 First of all I try to eat it from the oyster.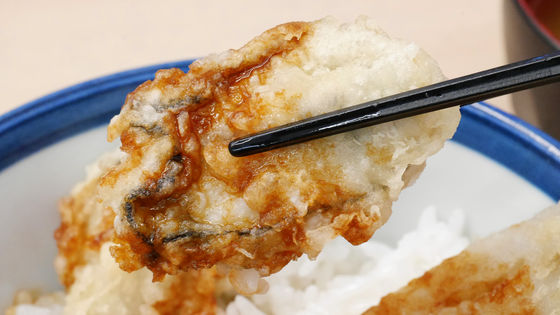 When you get caught, Kaki miso comes softly and wrapped in preprimary. It is a satisfying taste that the hot extract is overflowing with Juwatu and it is called "sea milk". Both crispy clothing and sweet sauce are compatible, if you like scrapes you should be quite satisfied.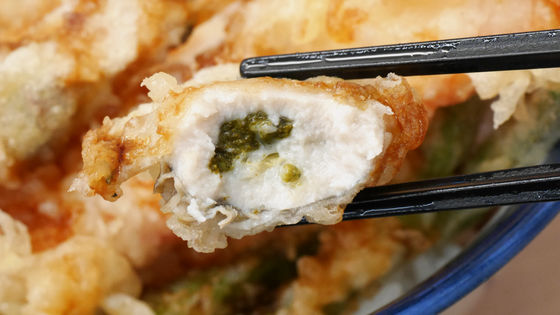 The scallop is crispy and my body is jammed with gyeyugyu so you can feel the scent of kaki as much as you can. It is worth to try even once for those who are mild and creamy, have little bitter taste that tends to be inexpensive ones, and are not good at bitterness of oysters and odor of seafood.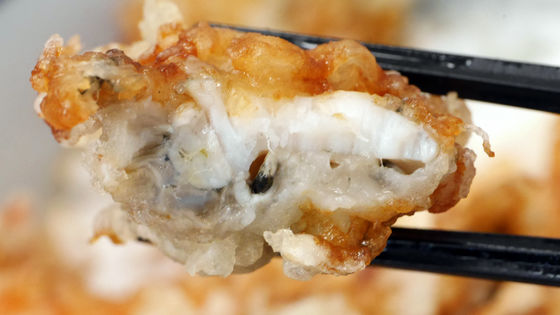 Because the clothes fried in crispness will be sloppy, the amount of sauce was small, so it feels good to add a desk sauce.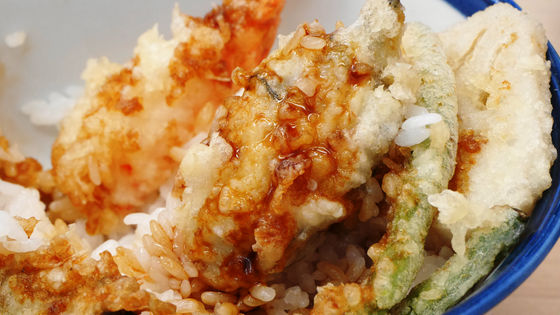 Tempura of shrimp prawns is fried all together.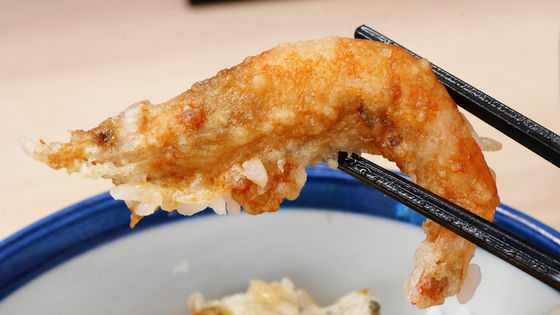 It was fried like fried sweet shrimp fried by frying with a shell from the head to the tail, tempura which can enjoy simultaneous refreshing feeling of crust and crispy feeling of the shell at the same time.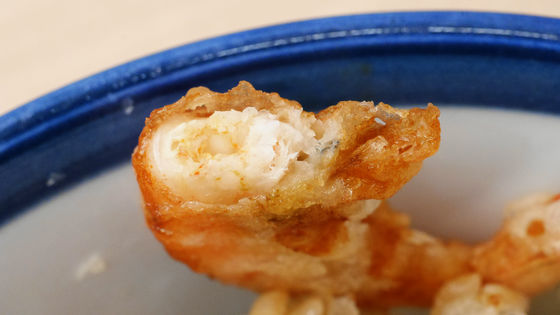 Ebina is the same thing used in other tenon donburi menu, and if you hold it with chopsticks it has a heavy weight.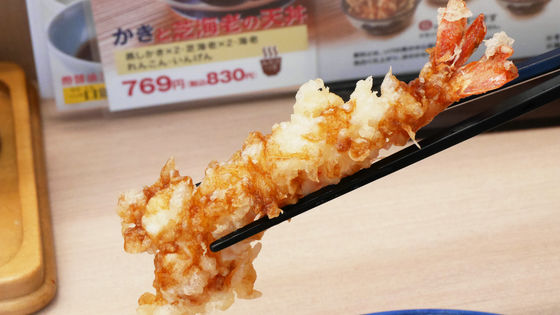 It is exquisite contrast of the texture of the fragrant clothing of plum and crunchy sauce sack, it is a truly a royal road menu.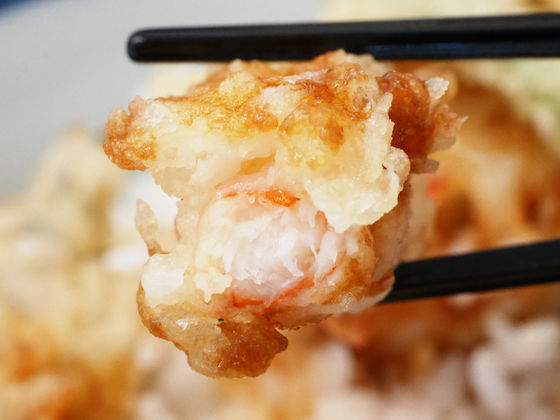 Lotus root and green beans enjoy shakiyaki's texture and sweetness of vegetables, but the presence is preeminent though it is a sub ingredient.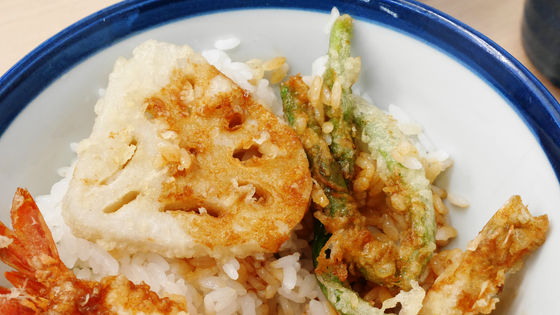 In addition, the price of "Kaki and Shiba prawns bowl" is 830 yen including tax, it is a limited-time menu from October 29 (Thursday) to December 9 (Wednesday).