When updating the iPhone "at night," all the alarms are lifted and people who oversleep continue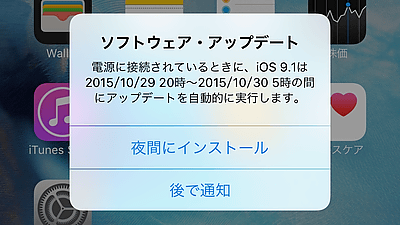 From "iOS 9" it is now possible to update the OS at night when the user is sleeping, but "iOS 9.1" which began offering on October 22, 2015, "install at night" is selected It was reported that there was a bug where all the set alarms were canceled when updating.

Bug in Apple's overnight iOS updates turns off iPhone alarms
http://appleinsider.com/articles/15/10/26/bug-in-apples-overnight-ios-updates-turns-off-iphone-alarms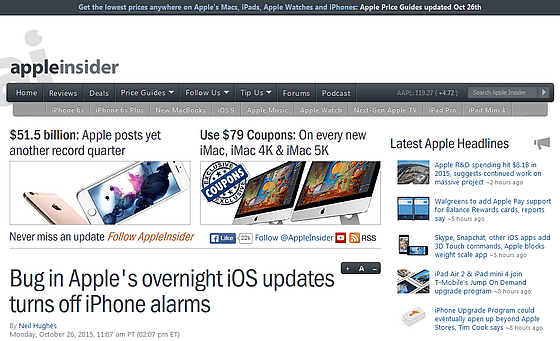 Apple's Newest Software Update Will Shut Off Your iPhone Alarm While You Sleep
http://gawker.com/apples-newest-software-update-will-shut-off-your-iphone-1739207287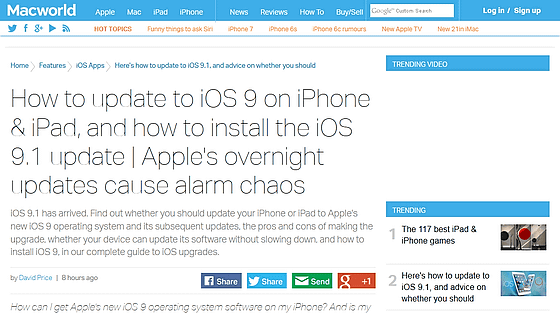 "IOS 9.1" has appeared as the latest version update on OS "iOS" for iPhone and iPad, and notifications are displayed on terminals that have not yet been updated. At this time, if you choose "later" → "install at night" and run iOS 9.1 update at night, all alarms set after the update are canceled and alarm set in the morning There is a bug that there is not one ringing at all.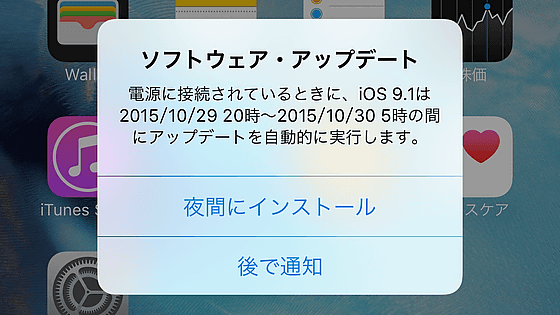 Due to the effect of this bug,When I updated it in the middle of the night I was late for class"When I chose "Update at night," the alarm did not sound. Why will not you explain to my boss why I was late for the meeting! Is it?"such asTweets continueAnd is a guitarist of rock band "Pixies"Joey SantiagoMr. also reported that "for some reason the alarm of the whole family did not sound".

All of our iPhones alarms failed to wake up our household. Did anyone's iPhone alarm go off this morning?

- Joey Santiago (@ Joey Santiago)2015, October 28
Also, in some cases it seems that the update failed for some reason due to some reasons, there was a case that the terminal was turned off and the alarm did not sound when you wake up in the morning. It seems that it is the only way to deal with iPhone's alarm by updating it manually whenever you have time because it seems that the alarm will not be released even if you apply the latest version with "Install right now".