"Wakasagi" with seasonal greasy is a great bowl of rice bowl, "Early Spring Tanbare" and "Tasty Bread of Tasty Bird" Taste Review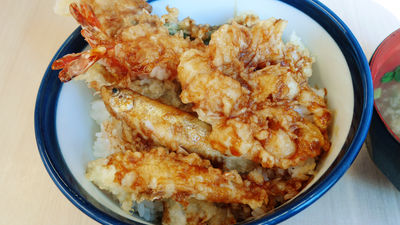 Tempura used tempura of seasonal ingredients offered around January every yearEarly spring bowl of rice"Will also appear this year. The early spring bowl in 2016 is now a bowl of rice bowl with "Wakasagi" from Kasumigaura in the season and "Scallop of mustard shellfish" and "living holiday", and at the same time "bamboo bird which is the brand of brand of Kyushu Hakata (Hayami Dori) "using"Snacks of bamboo birds Sticky bowlSince it is said to be able to eat also, we have won over the new menu of Tempura finished in seasonal ingredients.

Early Spring Tanpo | Terms Limited | Store Menu |
https://www.tenya.co.jp/menu/season/season01.html

Tasty bird's snack bowl (with semisolid egg) | limited time | in-store menu |
https://www.tenya.co.jp/menu/season/season02.html

I came to Tenya.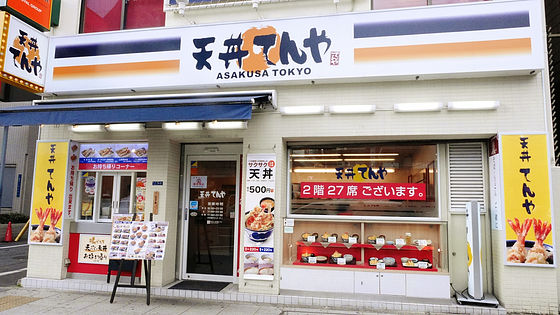 When I arrived at the table, I found a menu of "Early Spring Tsubakin" on the desk and "Snack Bowl of Tasty Birds". I will place an order immediately.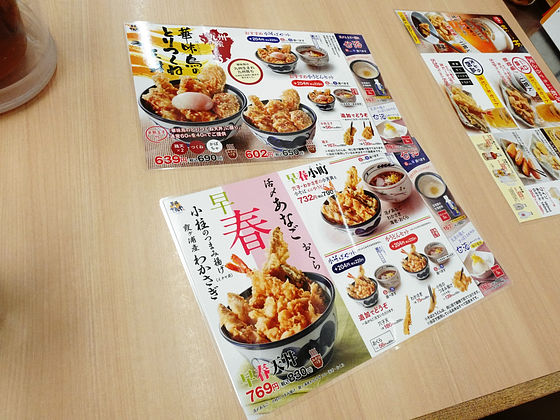 I waited for two cups ordered in about 10 minutes arrived. First of all I will eat from early spring bowl.



Wakasagi which is a new ingredient of early spring bowl in 2016 looks like this.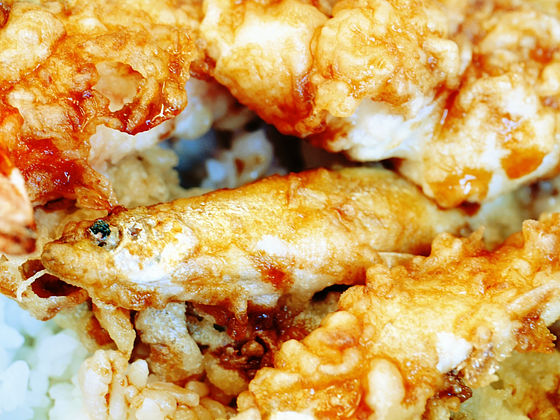 Also tempura which picked up the trickle of the Italian shellfish.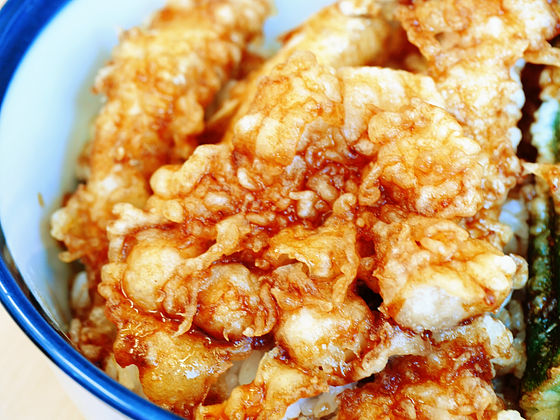 The popular Fukushima Confucius is large enough to protrude from the bowl.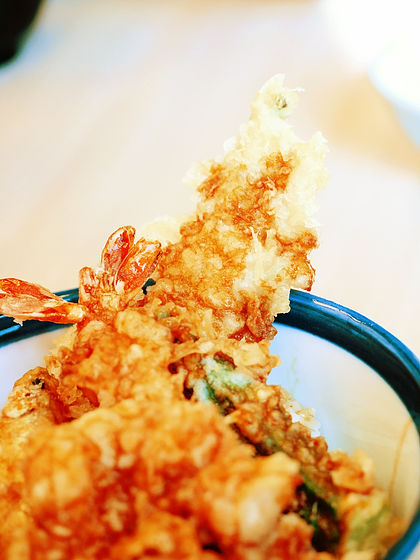 First of all, when eating a wakabagi from the head, there are only seasons now, and I am surprised that "odor" is not thought of reasonably greasy. It is deep fried in light clothes, and it has become possible to taste the umami and texture of white while still a small fish.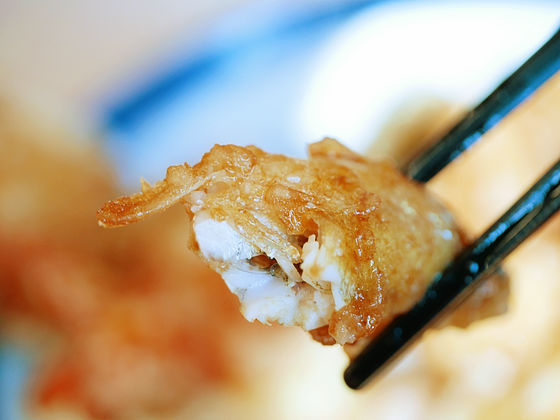 The trimmer of the trabeculae is relatively large and shaped like a crayfish.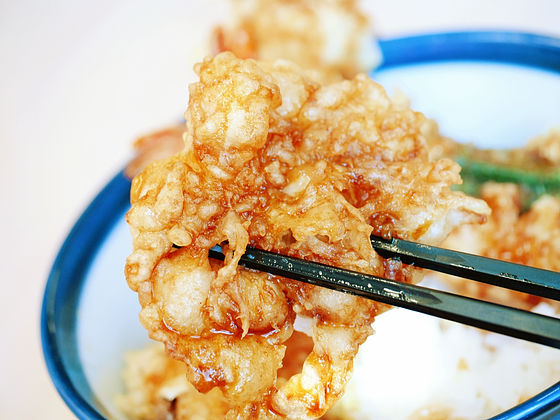 When it gets drunk, the bean-sized scallops with condensed gyuutsu and umami are filled in, and the scallop is unraveled in the rusty mouth and the flavor spreads.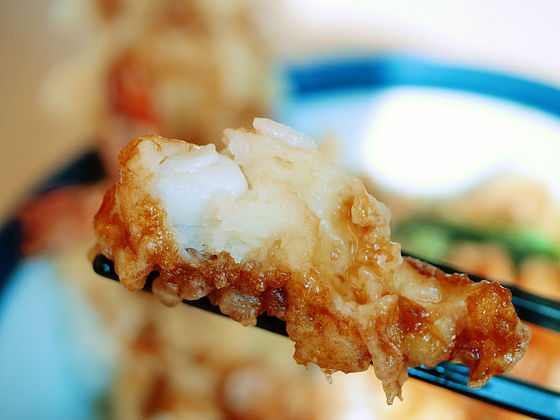 Ebisu heaven is no longer a classic Tenayan. Although it is not so thick, it is fried so that you can feel a sharp texture of shrimp firmly.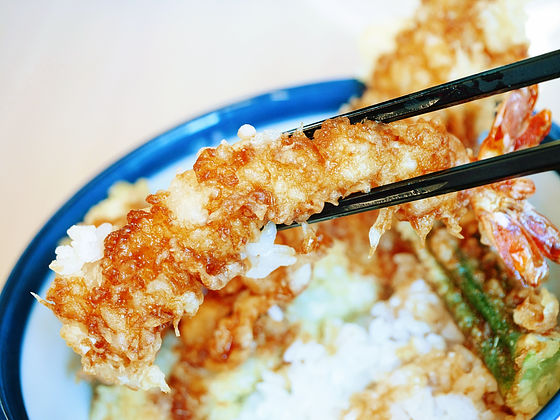 Lifting up Confucius is like this. It is big size that I can not eat at a single moment, and the sense of affinity is also great.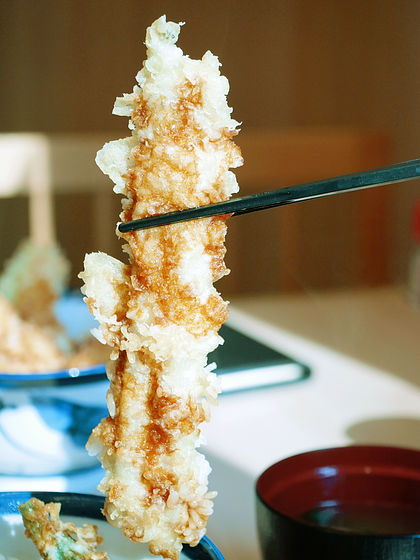 Large ingredients tend to be flavorful, but I am amazed by the softness and softness of the fat and mellow like. Together with the bowl of the bowl of rice, every ingredient also got rid of advanced rice.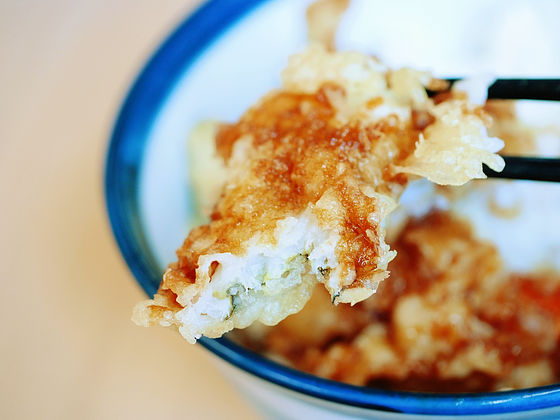 Okra is not just mere attachment, you can feel the power of Ten and that it is deep-fried taking advantage of the taste and texture of the material.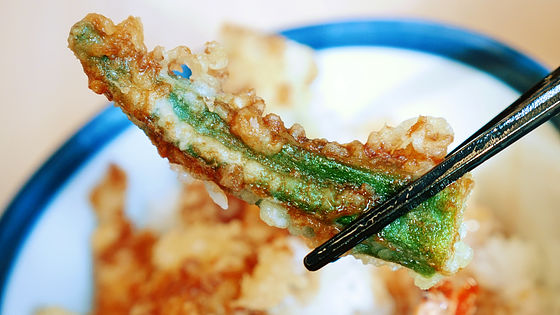 Continue to be a sticky bowl of delicious birds. I am with a half-round egg.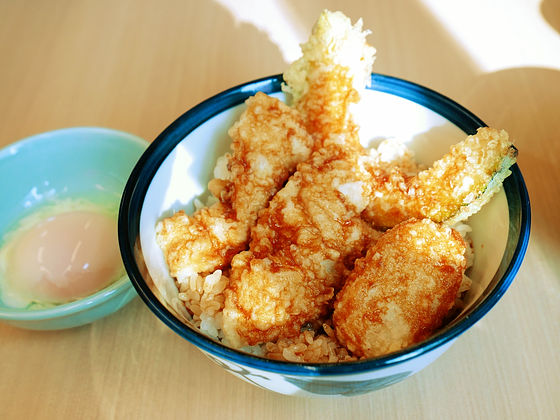 I just put the egg on a bowl ... ...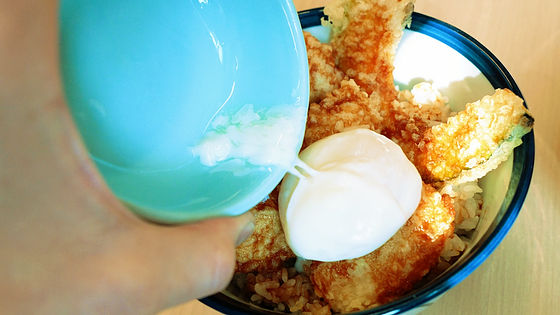 When you break it with chopsticks, the yolks are rocky. It is a deep yellow yolk that you can see that it is a good egg.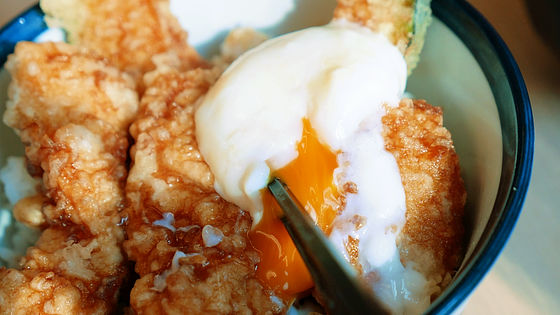 Chicken weeds of bamboo birds have become "chicken meat" which combines "feeling of relaxation" and "moderate response".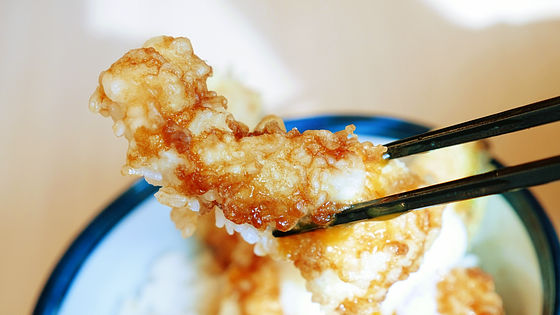 As it is, it is a chicken with sufficiently strong umami, but if you eat it with a half-rounded egg again, it will become even more irresistible flavor. Although it is crisp but it does not smudge, you can taste the feeling "fresh".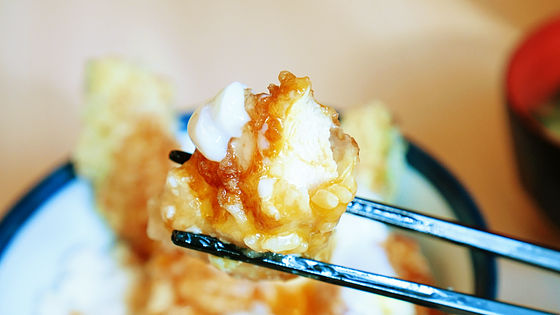 Finally when I tried eating pumpkin heavily, it was a completely different thing from what I can buy at supermarkets, and I was pulling out a sweet and soft texture and deep sweetness.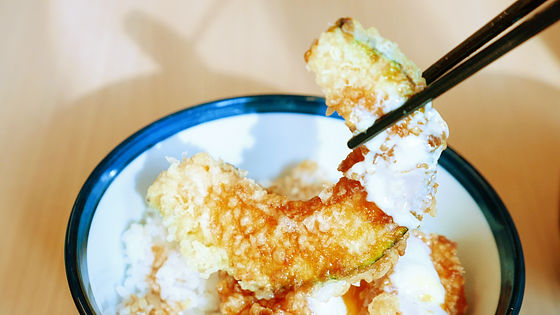 It is good to eat "Tempura noodle" put on the table. This time I went right after opening, but the condition of the bowl of freshly baked dishes placed on the table is freshly made. I could taste the warm baked bowl as much as I wanted.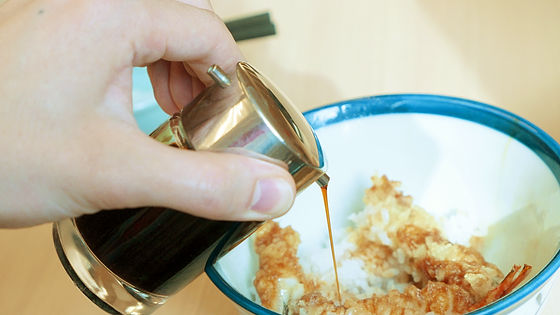 Incidentally, the price of "Early Spring Tanpo" is 830 yen including tax, 690 yen including tax and 650 yen including tax, "Turtle bird's sticky bowl (with half-baked eggs)", 650 yen including tax, neither is January 14, 2016 (Thu) - March 2 (Wed) until the limited time limited sales.