It is clear that iOS 9 is already used by 75% of Apple terminals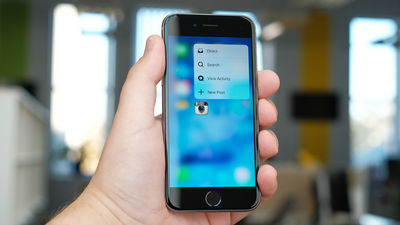 ByKārlis Dambrāns

Apple updated the information for developers, among which it was revealed that the share of iOS 9 as of January 2016 is 75%.

App Store - Support - Apple Developer
https://developer.apple.com/support/app-store/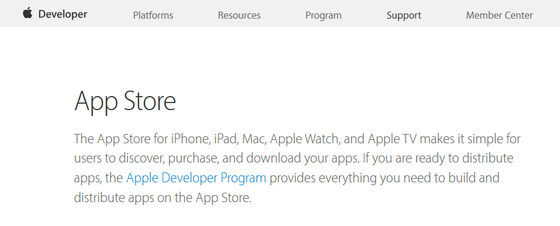 IOS 9 is now on a whopping 75 percent of Apple devices
http://thenextweb.com/apple/2016/01/12/ios-9-is-now-on-a-whopping-75-percent-of-apple-devices/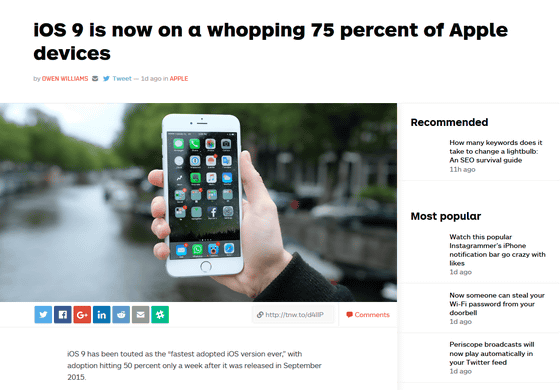 The data was obtained by investigating the user's OS on the App Store as of January 11, 2016. According to this, currently the largest number of Apple terminals is 75% for iOS 9, 19% for iOS 8. The previous iOS is 7%.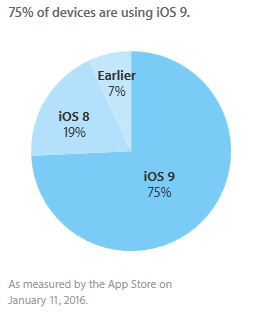 In recent versions, Apple said that it seems to keep up with the size of the update file, which may also be pushing the back of updating to the latest version by many users without hesitation.

In addition, The Next Web reveals that over 59% of iOS users are using iOS 9.2 released in December 2015 as data of Mixpanel, a third party analysis tool.

Already this is the next versionA beta version of iOS 9.3 is released for developers and testersIt is about to be open to the public for public.