The details of the construction cost of "Hyperloop" ultra high-speed moving body that connects between Tokyo and Osaka in less than one hour will be released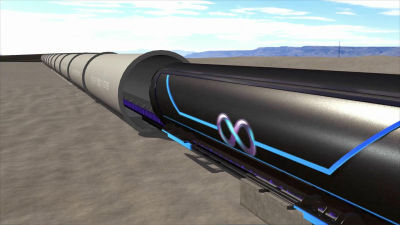 Ultra high-speed mobile advocated by Earon Mask "Hyperloop (hyper loop)"It is expected that ultra-high-speed transportation of over 1000 kilometers per hour is possible, and it will be possible to travel long distances at a speed that surpasses even airplanes. However, the costs and economic merits to realize were not clear, and skeptical eyes were also drawn to the feasibility of realization. Meanwhile, startup to develop HyperloopHyperloop OneThe details of the "FS Links project" which links Swedish Stockholm with Finland · Helsinki within 30 minutes was clarified.

160704 Almedalen Pres at KPMG event Flatfile - 160704 - HyperloopOne - FSLinks_KPMG - presentation.pdf
(PDF file)http://500kmh.com/Hyperloop_Shares/160704-HyperloopOne-FSLinks_KPMG-presentation.pdf

Hyperloop One says it can connect Helsinki to Stockholm in under 30 minutes | The Verge
http://www.theverge.com/2016/7/5/12099612/hyperloop-one-helsinki-stockholm-30-minutes-study

Hyperloop One has released presentation materials on the FS Links project.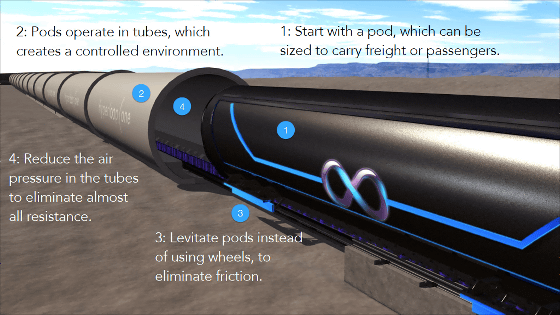 Hyperloop One has a track record in several Hyperloop projects, such as success in the test run in the desert, and runs in the tube at high speed of 600 mph (speed 960 kilometers per hour) in 2016 I am clarifying the schedule.

Hyperloop, ultra-high-speed moving body of 1200 km / h, succeeds in the first outdoor driving test, and real running movies are also released - GIGAZINE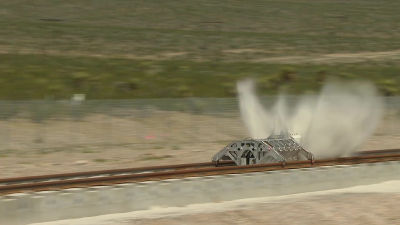 At the beginning of the presentation, it was announced at the beginning of the presentation that a full-speed driving test over 1000 kilometers per hour will be taking place in 2017 Q1 (January to March).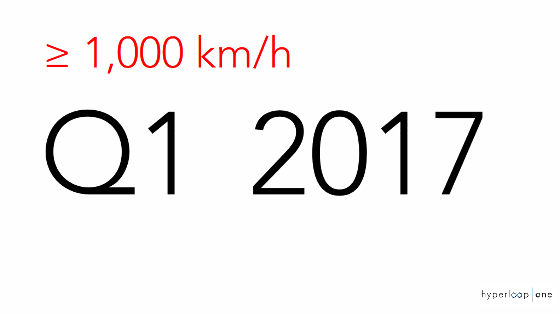 Explanation of the route connecting Sweden and Finland. Because there are Bosnia Bay even between neighboring countries, between Stockholm and Helsinki, it takes 11 hours by train, 17 hours 30 minutes by boat, 3 hours 30 minutes by airplane.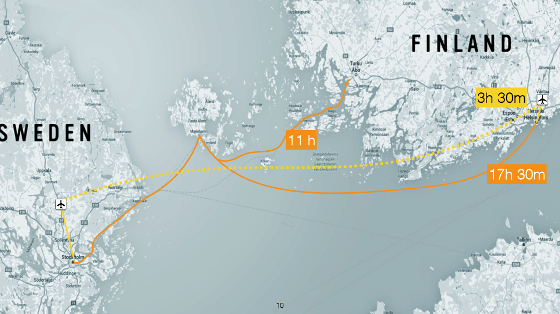 Hyperloop One, meanwhile, will connect Stockholm - Helsinki in a minimum of 28 minutes. Even if you set up stations in major cities, you can move around the country with much faster than planes.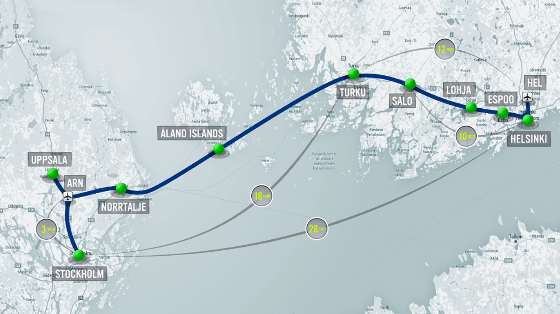 The cost of Finland side is like this. EUR 4.5 billion (about 50 billion yen) of the blue real estate acquisition cost is the major expenditure, and we anticipate 1.3 billion euros (about 145 billion yen) for risk countermeasure expenses.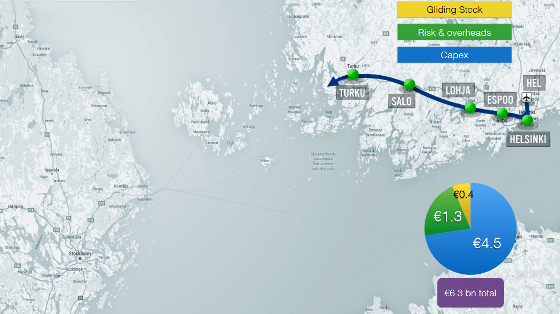 The Swedish side is OK with less expenses than the Finnish side.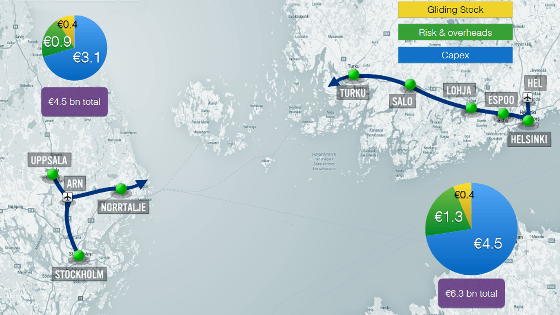 And the most costly part is the tunnel part across the Gulf of Bosnia, the total cost of sea is EUR 8.2 billion (about 9160 billion yen)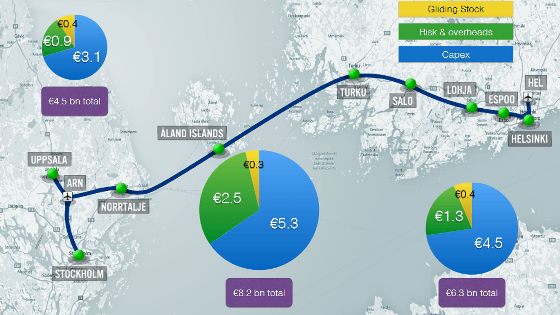 It is composed of three technologies such as a drilling type, a pylon style, and a submarine tunnel type.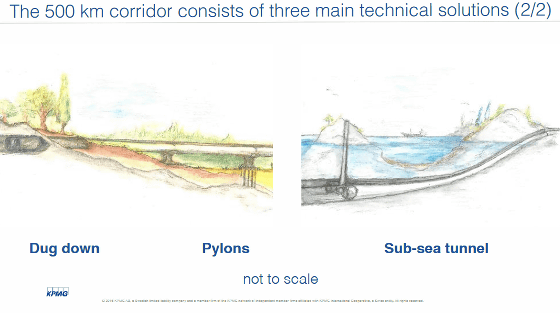 Therefore, the total cost of the FS Links project is 19 billion euros (about 2.12 trillion yen). This cost seems to be as low as 50% to 60% of high-speed railway construction cost.



A detailed breakdown of the cost of capital is also clarified.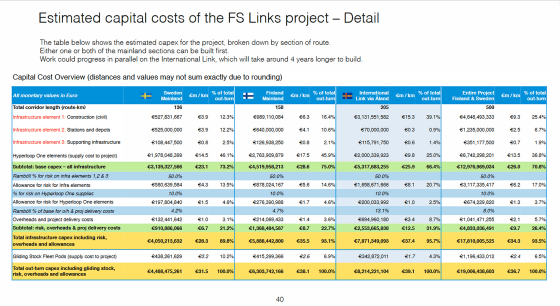 The prospect of revenue from the FS Links project is also disclosed.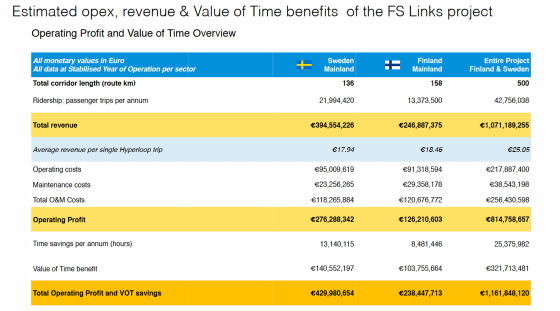 According to Hyperloop One, the total cost of about 2 trillion yen is almost offset by economic benefits such as increase in land value around stations set up in various places around the station and productivity improvement due to improvements in personnel mobility when FS Links is completed And that. In addition, it is estimated that FS Links will be able to make a profit ten years from the merit that Stockholm - Helsinki is connected in less than 30 minutes, the number of workers moving between the two cities increases and the arrival of baggage advances. If the construction of the FS Links project starts, it is expected to be completed in about 12 years. The biggest challenge is who shares capital costs, Hyperloop One assumes a combination of public funds and private investment from Sweden and Finland.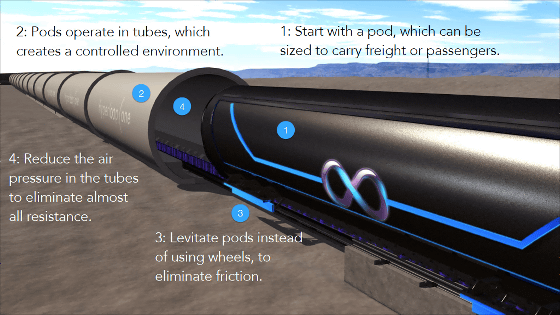 FS Links is a Hyperloop project in Northern Europe because replacing the FS Links project with Japan, it is possible to connect Tokyo - Osaka within one hour, so FS Links is a Scandinavian Hyperloop project, but it seems to be worth noting as a next generation transportation system.