I ate a peach rare cheese pancake of 'Cafe aquaue' rich in peach and rare cheese flavors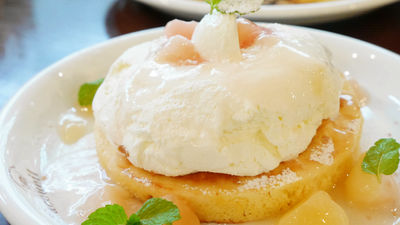 Cafe Akuille, a famous shop of pancakes, has renewed the pancake fabric from June 1, and at the same time as "achieving a light mouthfeel while moist and damp texture" than ever, new products As "Peach's rare cheese pancakeIt means that it was added, so I went to eat.

Cafe aieille - cafe accueil | It is a site of a famous cafe where pancakes developed in Ebisu Yokohama are.
http://accueil.co.jp/

I went to the Ebisu store this time. The location is a little 5 minutes on foot from the east exit of Ebisu station.


The appearance looks like this.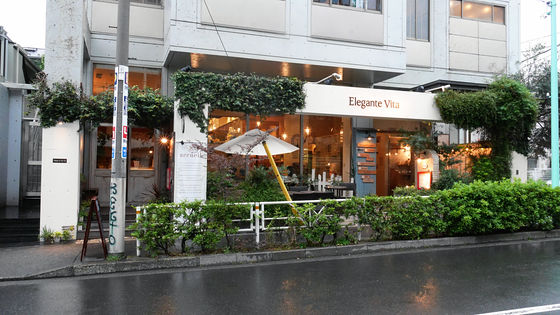 The aim of this time is a limited-time pancake from June 1 to July 19 "Peach's rare cheese pancake".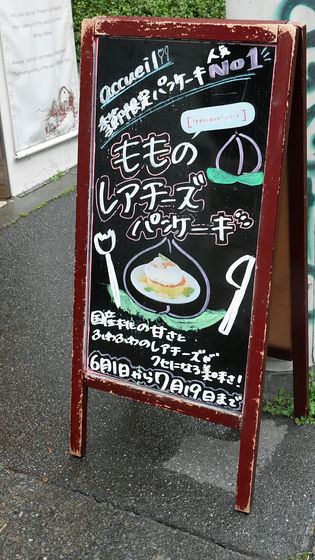 The interior is very fashionable atmosphere.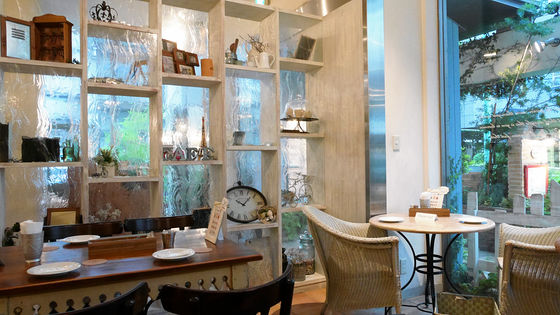 Homemade made lemonade soda ordered according to pancake (560 yen tax excluded).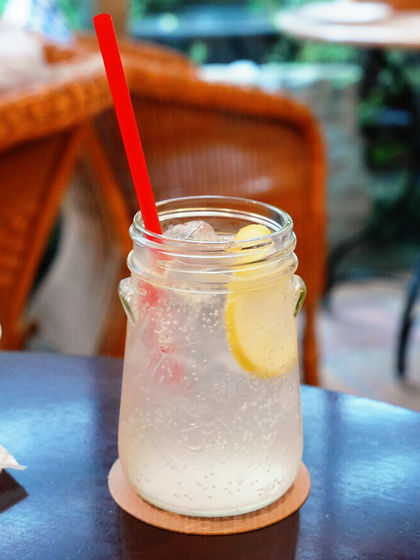 "Peach's rare cheese pancake" (1560 yen tax excluded) arrives in about 10 minutes after ordering.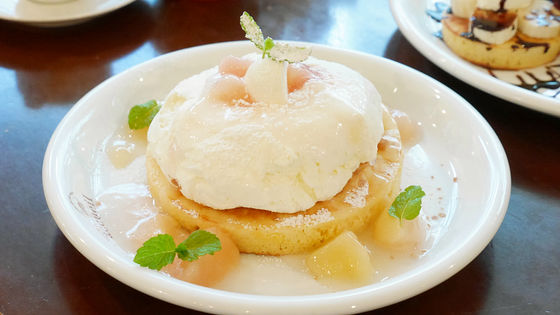 Its diameter is about the same as iPhone 5s.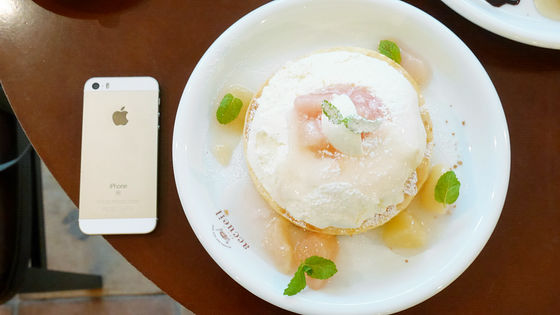 Rice cheese which is on the pancake is rich.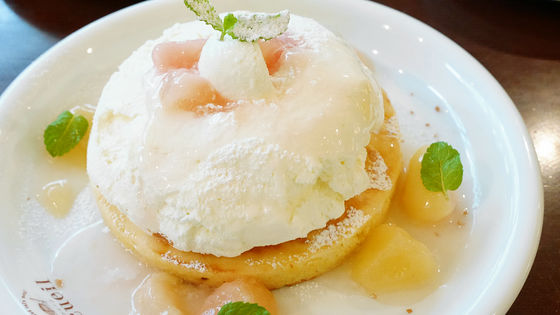 Although the texture is "fluffy", it does not disappear in the mouth, but it seems like it is eating a solid cheese cake.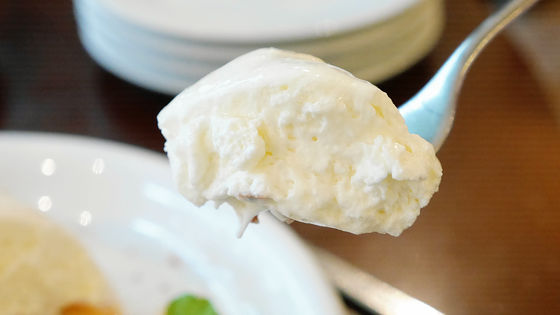 And peach. Sweetness is not too strong, but there is a flavor that will come through to the nose. Pancake accepts this peach and cheese, it is dusty and tasty and has a considerable eating response. It is a dessert, but if you eat lunch a lot, it will be painful.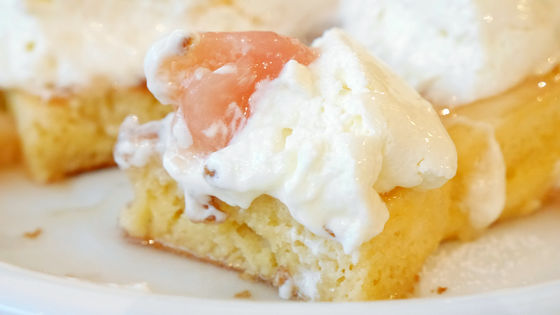 There is a variety of pancakes in Aquilue, and if it is a weekday dinner time zone, "Special Thunk (5)" collected at one plate with five popular pancakes in mini size (1680 There is a menu called yen.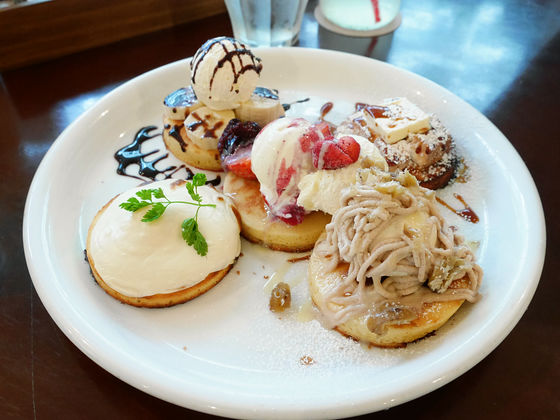 How small is this when compared with iPhone 5s this much. It is larger than "one bite size".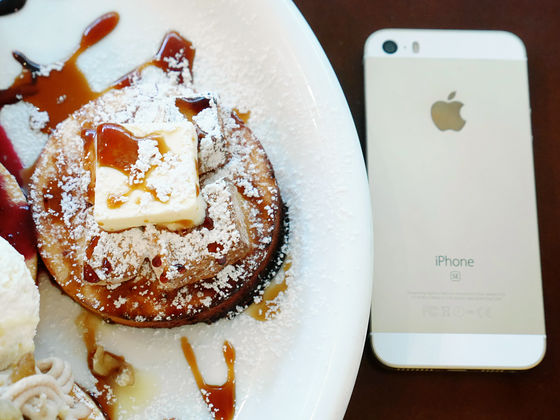 Mongolian pancake of Japanese chestnut using malon cream, vanilla ice whipped cream. If the chestnut flavor is thick and dense, if you like Mont Blanc, please order it by all means.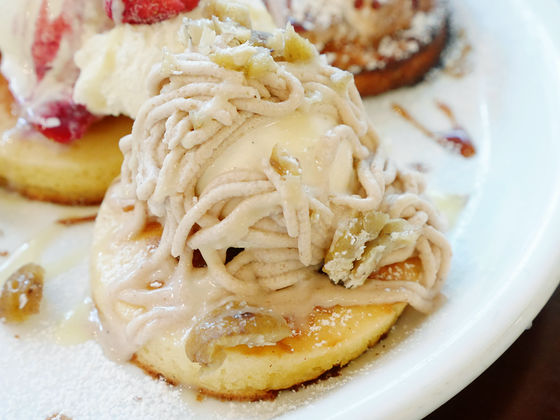 "Baked marshmallow pancake" with marshmallows on it and baked in the oven. Salt content of butter is moderate accents against sweetness of marbled marshmallows.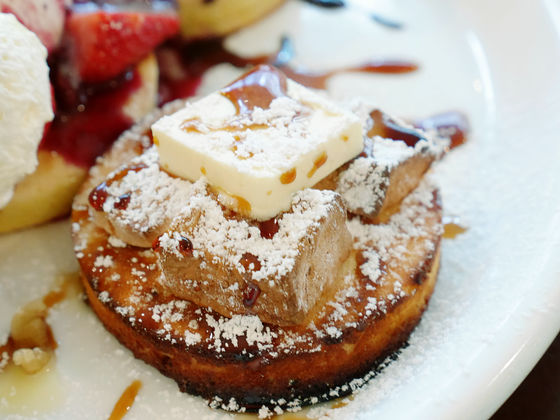 "Vanilla & whipped & banana pancake chocolate sauce" is a combination of vanilla, fresh cream and iron plate called banana. In addition, chocolate sauce that is compatible with both of them is added and there is no enemy. It is a feeling like stable taste.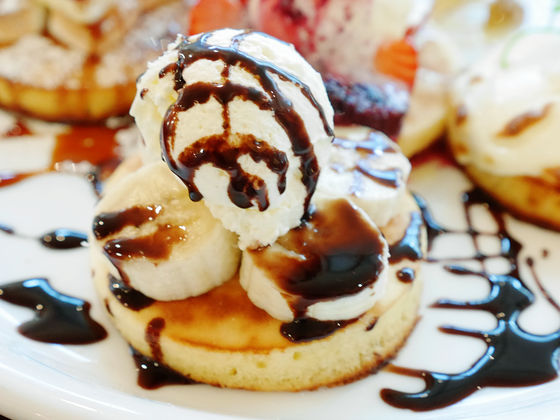 Ichigo · Mori Ichigo · Raspberries, "Ichigo Berry Pank Cake". There are sweetness and acidity of three kinds of berries, and sweetness of vanilla ice is added there.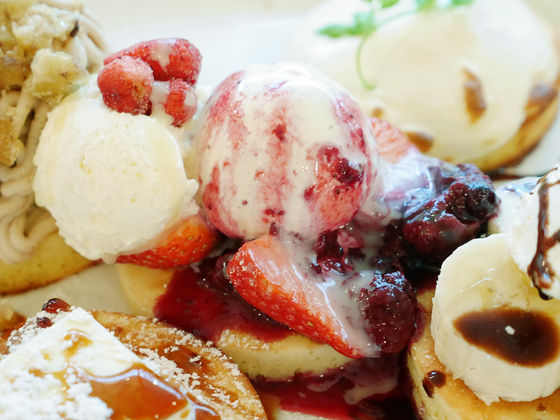 This is "Triple cheese pancake". I am using cream cheese, Camembert cheese, Parmigiano Reggiano.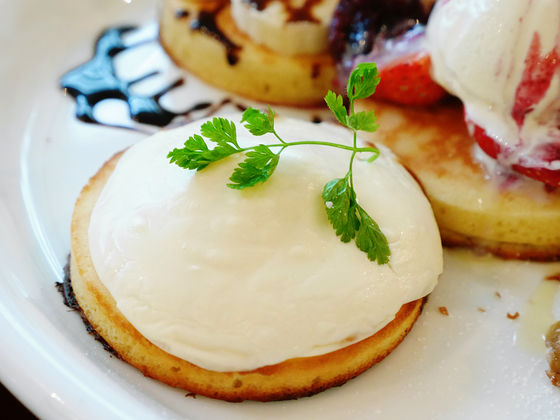 I will eat it hanging a little. Salt content of cheese complements the sweetness of pancake, goods which made a difference from the other four pancakes. This is where I would like to try something of big size.